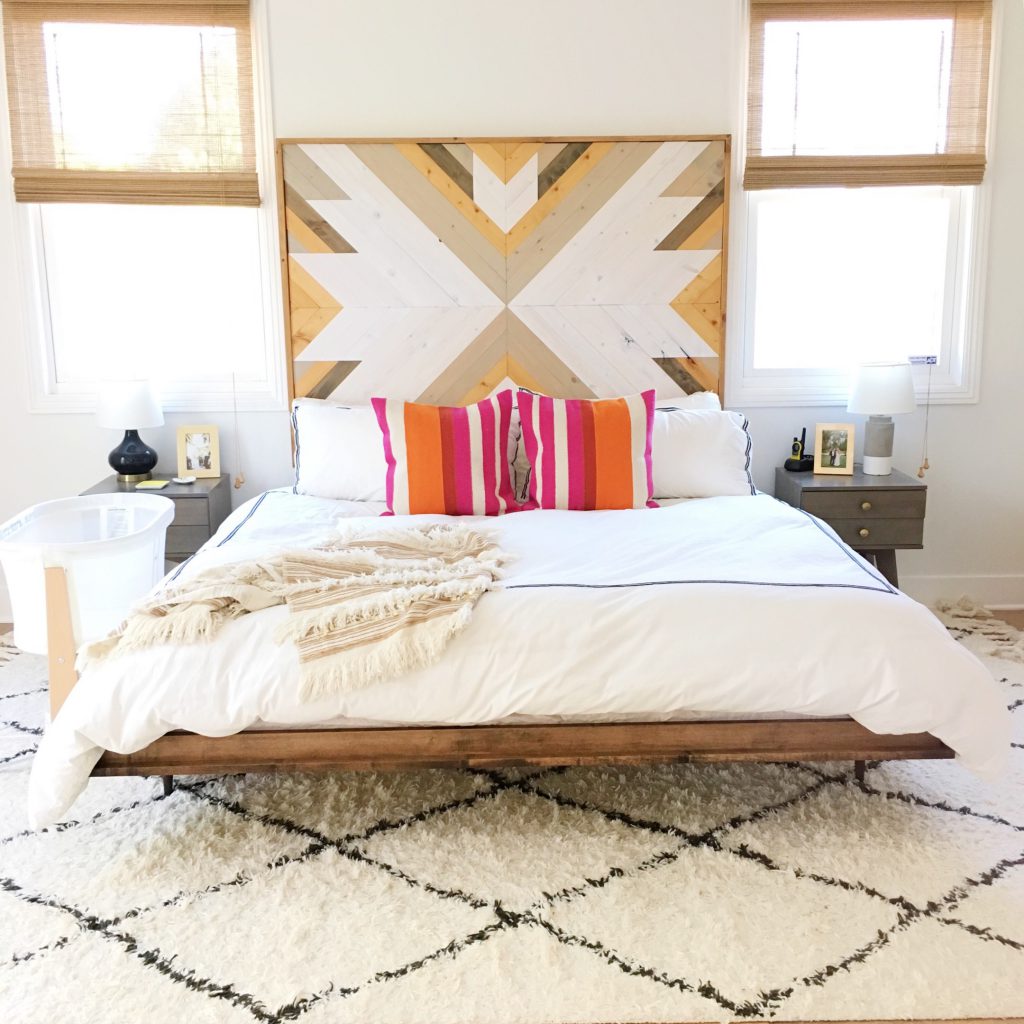 It took awhile (and it's still not complete), but our master bedroom is one of my favorite rooms in our house – second only to Crosby's nursery.
When we bought our house and started our re-model we actually lived in master suite until the renovations were complete. I used to joke we were "camping" during the three + months it took. It wasn't pretty! The suite is an add-on the previous owners did about 12 years ago, so while the rest of our house was built in 1959, this space seemed much more updated and all we had to change were the floors and wall color.
Here's a before shot from the real estate listing…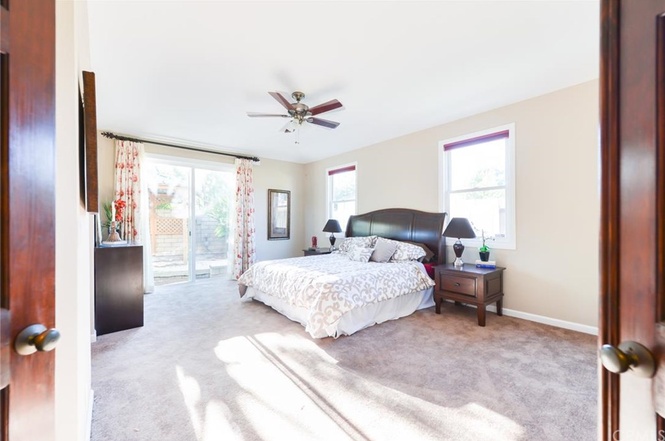 It's also huge and has vaulted ceilings that make it feel even bigger. When we moved in we had a queen sized bed, but obviously that had to go. Jeff built our headboard years ago and decided to build this bed frame as well. Because the headboard is such a focal point I wanted to keep the rest of the room fairly neutral and love the way it turned out.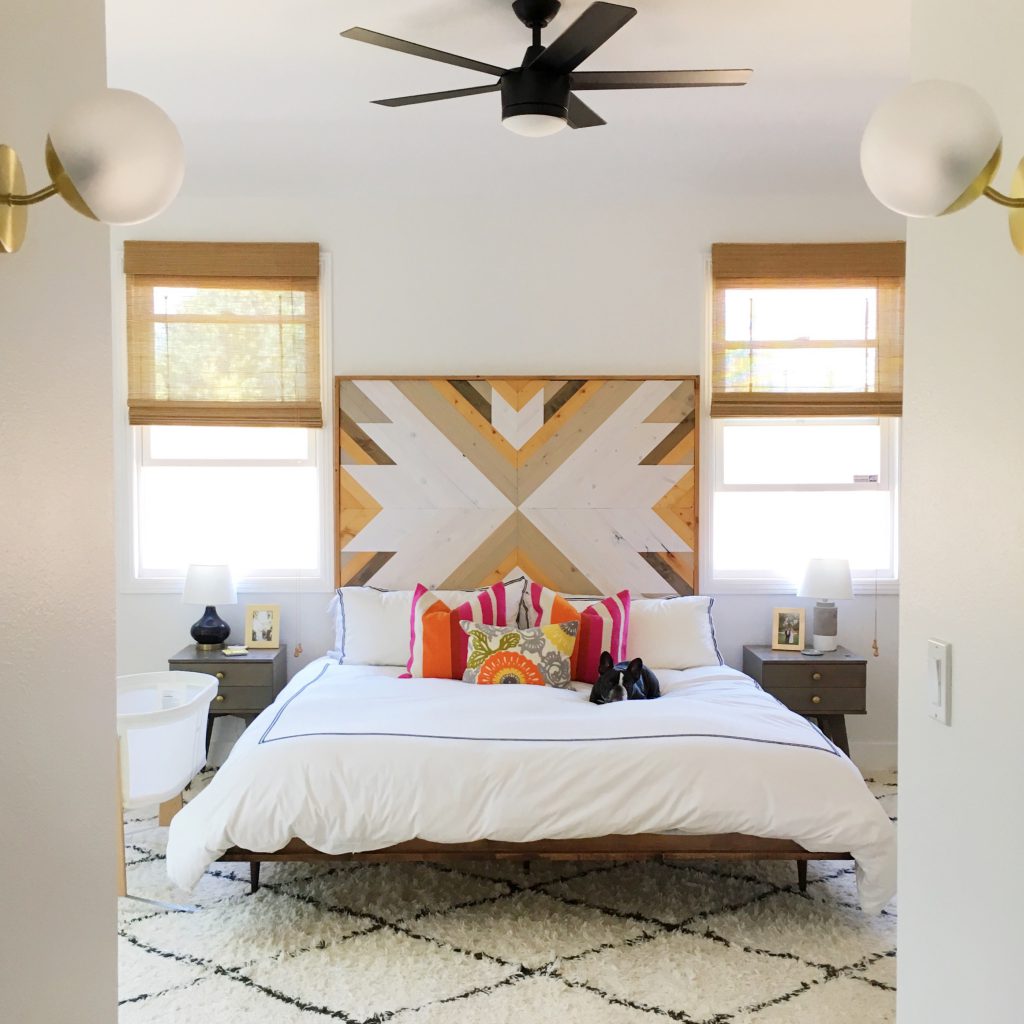 I tried to find as many similar items to source below if you're interested in this mid-century look.
similar throw pillows here and here
Happy Thursday – thanks for stopping by!