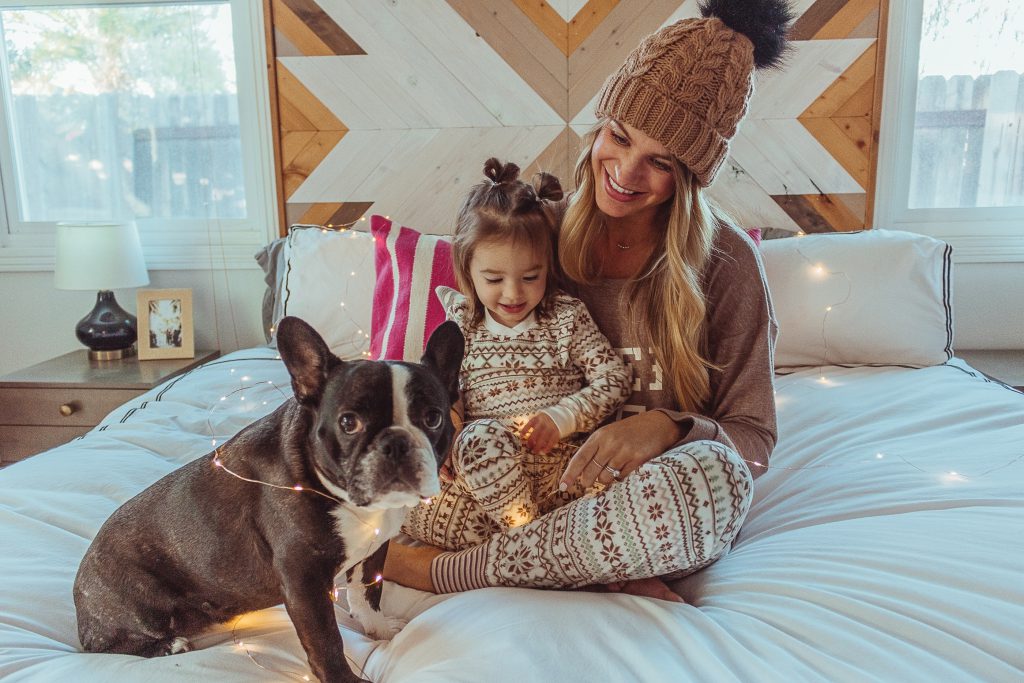 Last week I posted a photo of Crosby and I in mommy and me matching pj's on instagram and this week we're back with more. Our cute pajamas are from PJ  Salvage and you know I love the mommy and me matching prints. I sized up to a 2T on Crosby's jammies and even got a cute little one piece matching romper for baby boy. They're a little big on her this year but hopefully they'll both fit into them next year and we can match again.
on me: similar beanie, top c/o, bottoms c/o
on Crosby: pj's c/o
When Crosby and I got ready for photos, Mackie jumped in too! I didn't even have to bribe her. Last year we did matching family pajamas for our Christmas cards (see them here) and I squeezed Mackie into a toddler size 12 month top so she'd match us too. This year a few different brands have come out with family matching jammies that have a pair for dogs too. Look at how cute the dog is matching with it's family in these… but where were they last year?! Another cute set for everyone + the dog. And this set in the cute red and black plaid.
Can I keep fairy lights up all year long? Crosby loves them and I think they just make everything more fun! I ordered these on Amazon and have been moving them all around the house/with me when I take photos. Currently I have them strung around our Christmas tree. I got the idea from Anthropologie… they always have the prettiest decorated trees. It's so simple and adds a little more sparkle.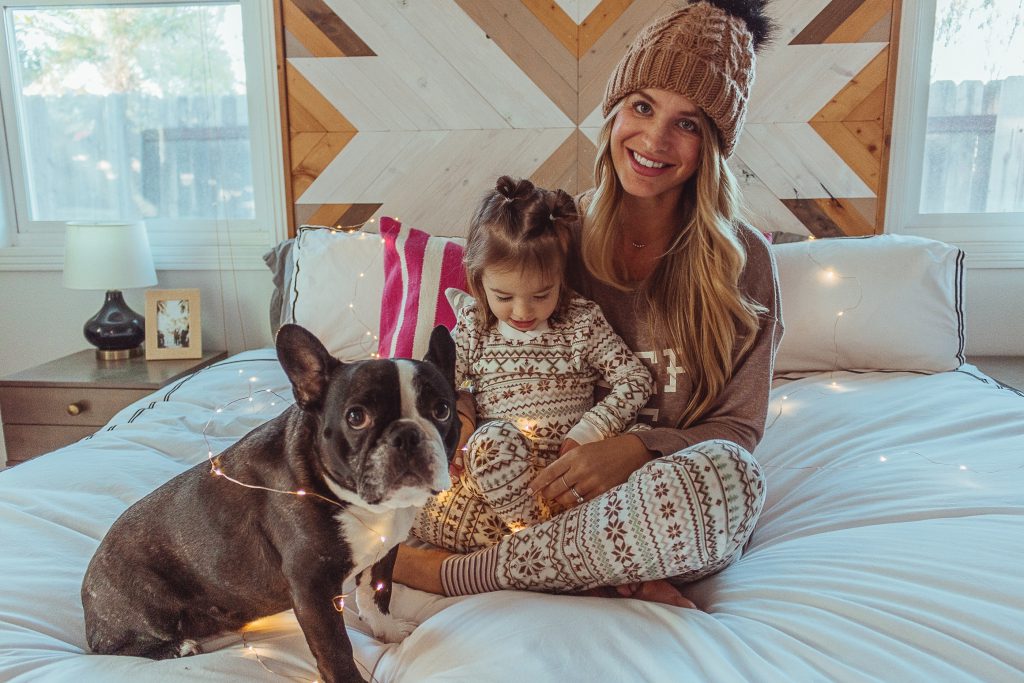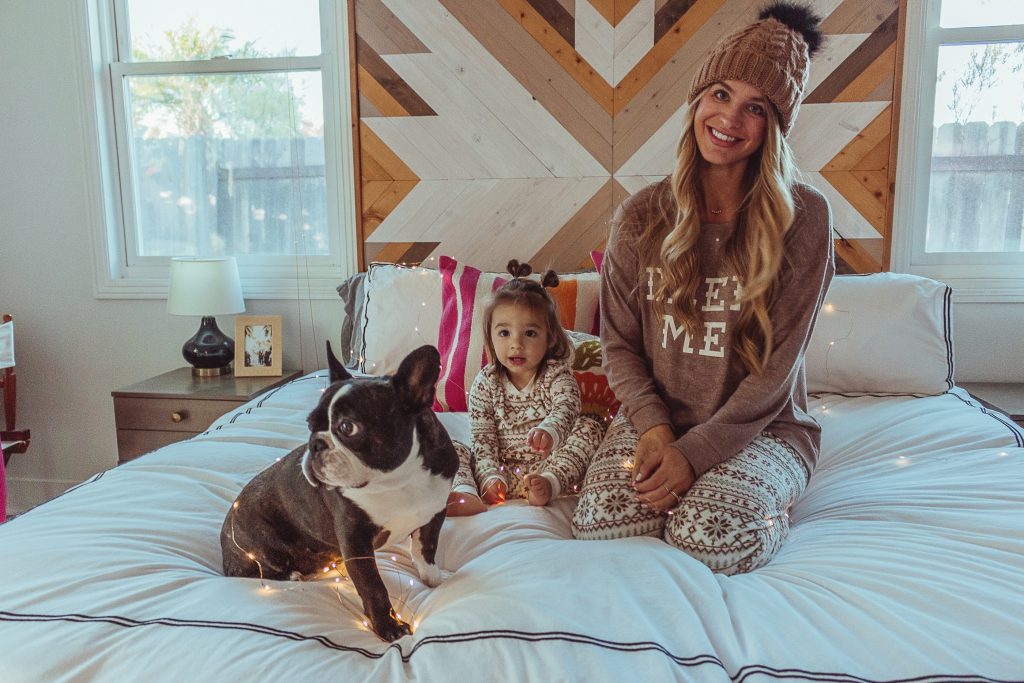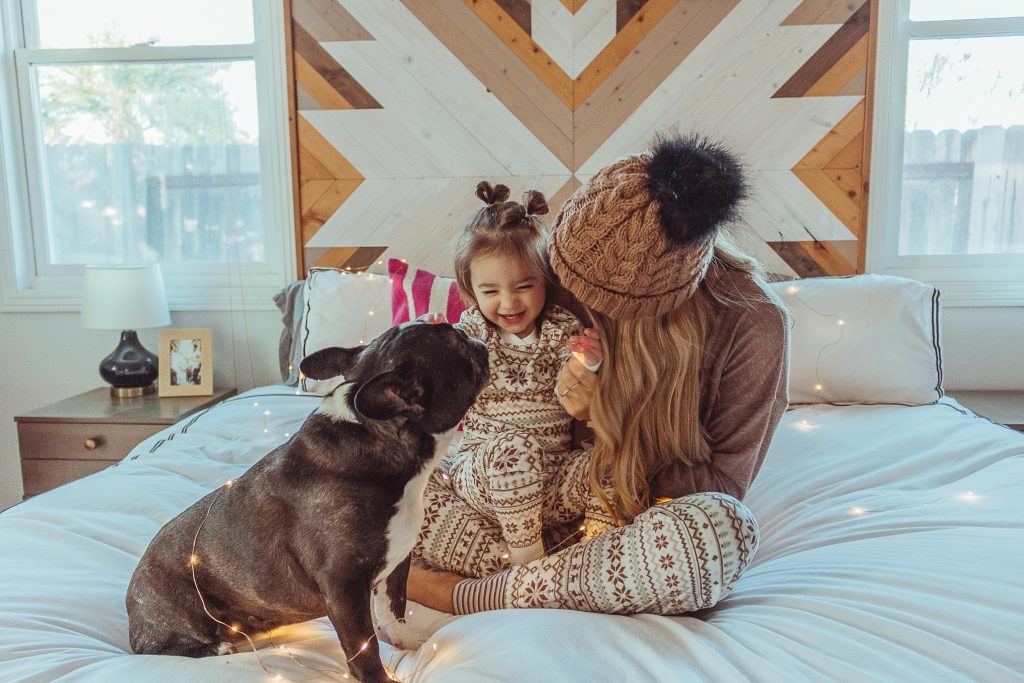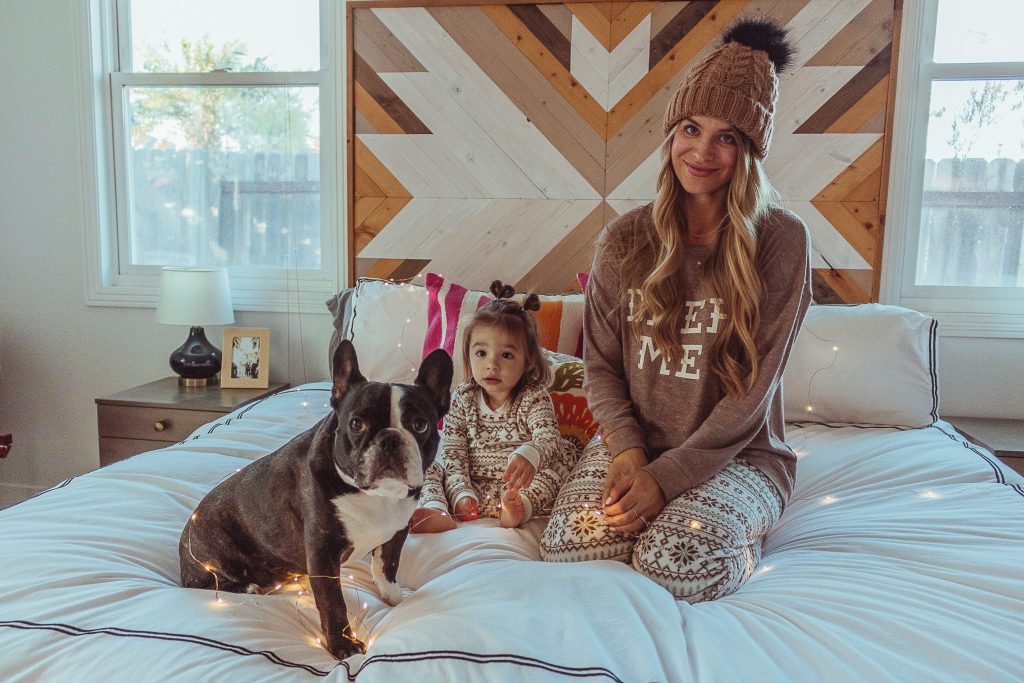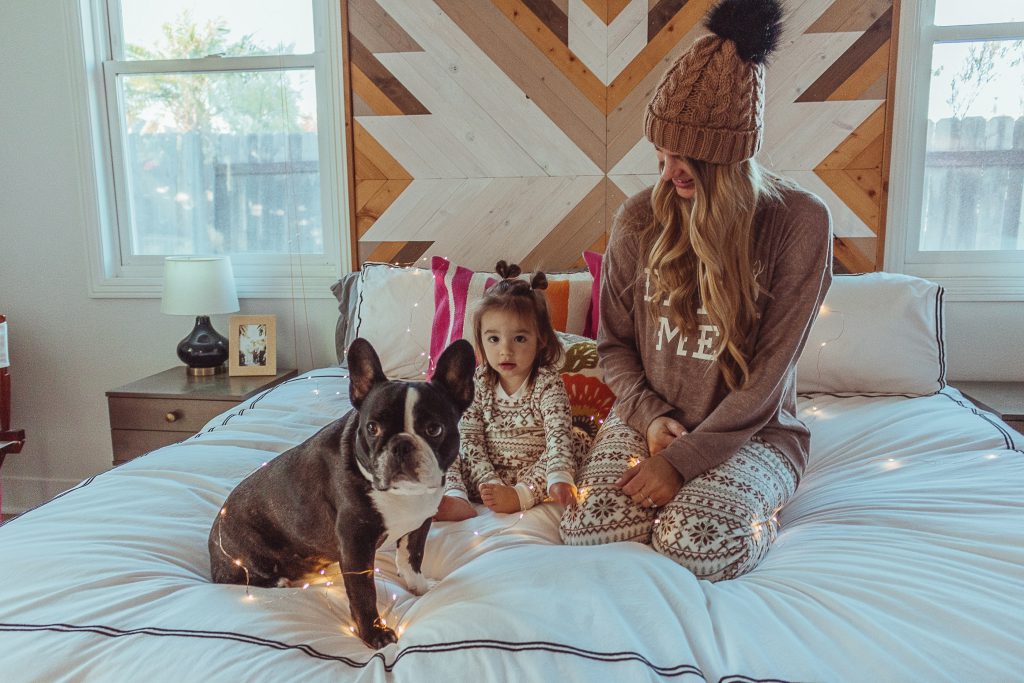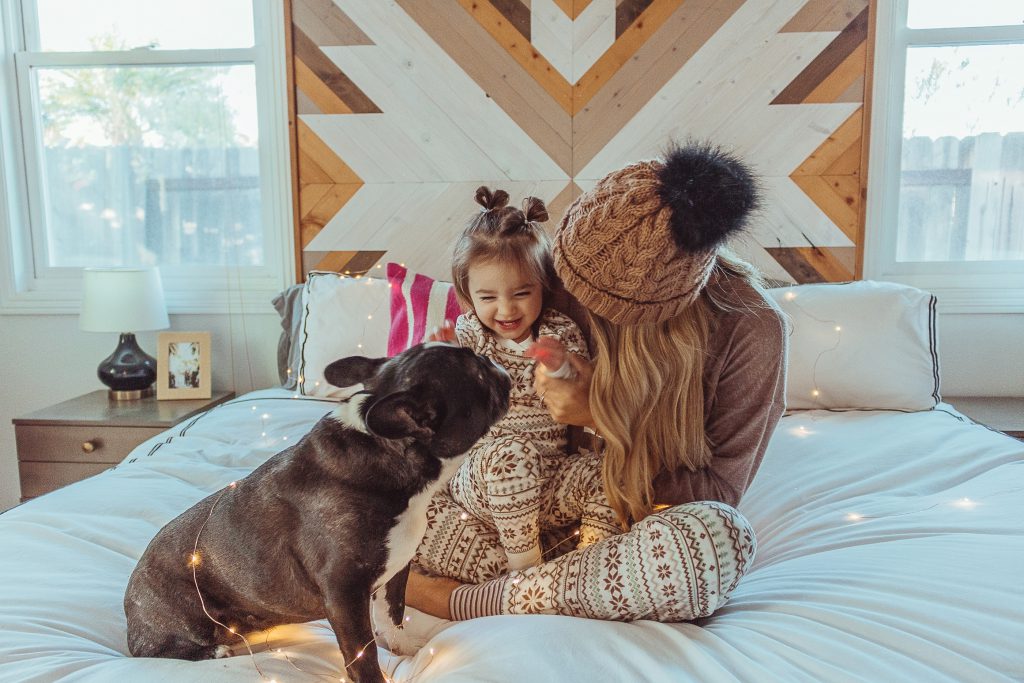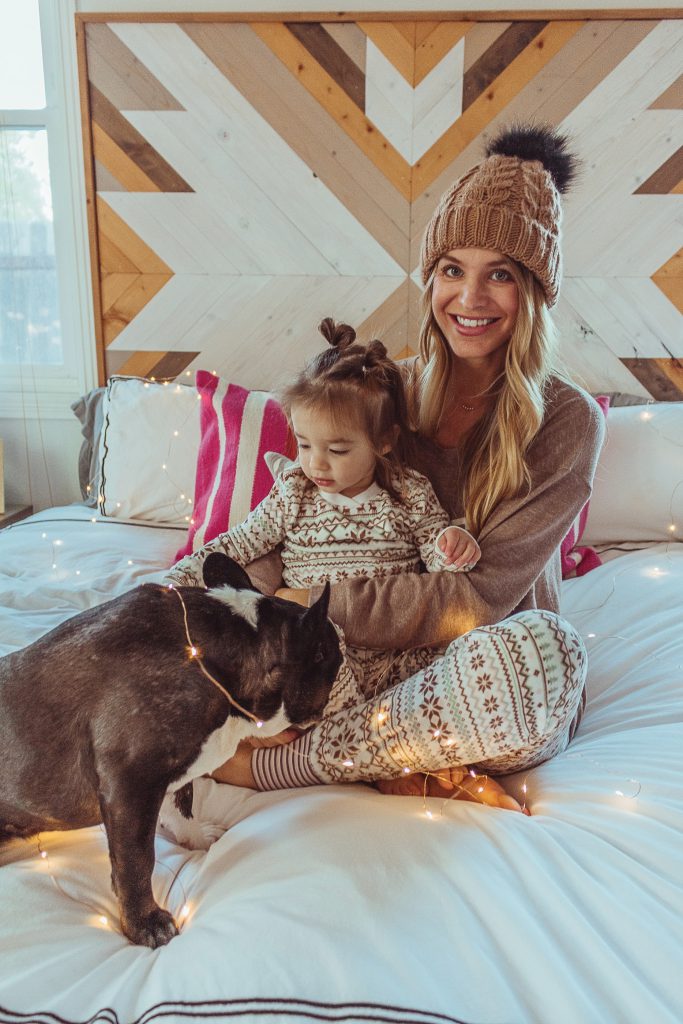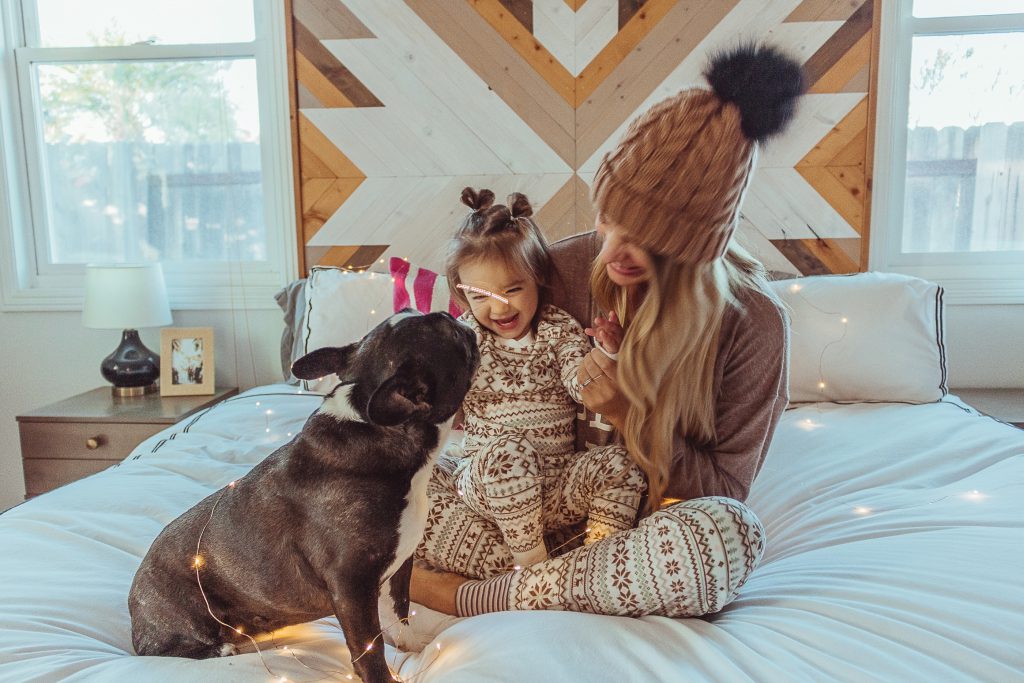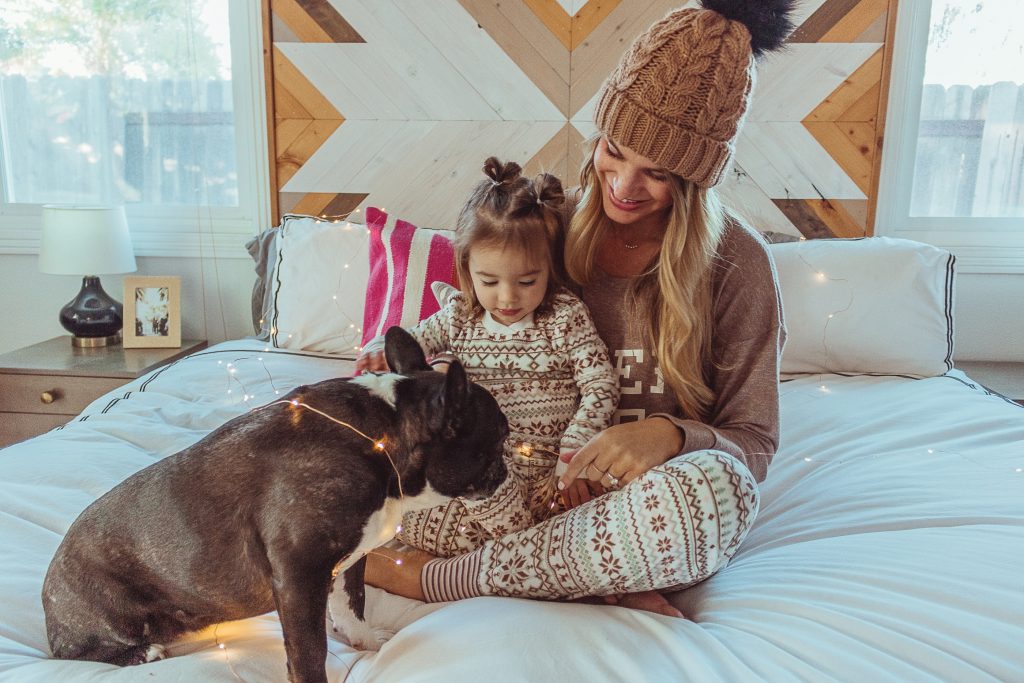 on me: similar beanie, top c/o, bottoms c/o
on Crosby: pj's c/o
Hope you had a great weekend – thank you so much for reading and following!