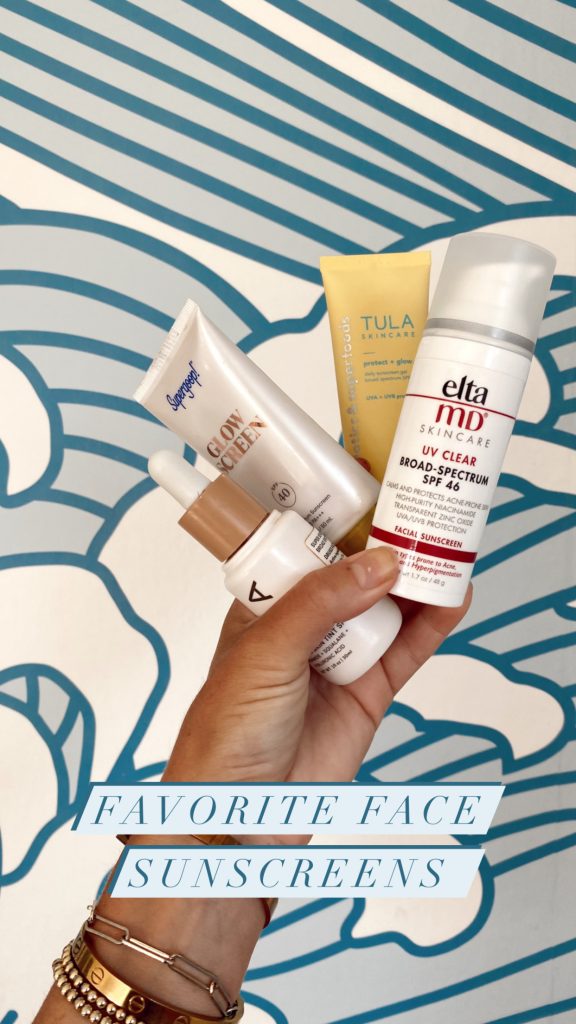 Over the past few years I've gotten really strict about wearing sunscreen every single day. Previously I would only apply it when I knew I was going to be spending time in the sun, but as I've gotten older I realize how important it is to protect my skin. I'm not getting any younger, I turned 37 last week, so I'll do whatever I can to protect and preserve my skin. Today I want to share my 4a favorite facial sunscreens and why I love them.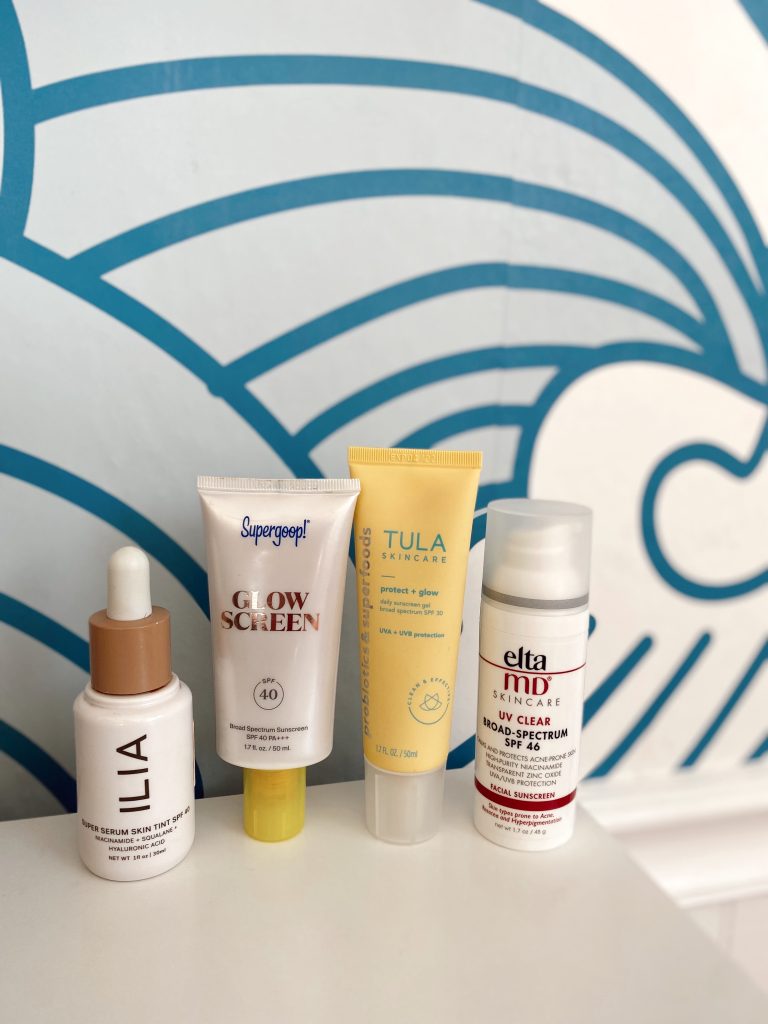 Ilia Super Serum Skin Tint SPF 40 – If you're not familiar with Ilia they are a clean beauty line that makes some of my favorite products. This serum is amazing. It's similar in coverage to a bb cream or a tinted moisturizer (a bit heavier than Supergoop) and it works so well. It's not drying and the perfect sunscreen to wear when you want a little coverage.
Supergoop Glow Screen – This one has a light tint/glow that is beautiful on it's own or as a primer for makeup, it's almost like a lightly tinted moisturizer. I've been wearing it most during the week when I want a little coverage. I love layering my favorite Tula primer over it for a pretty finish.
Tula – This sunscreen has the prettiest glow! It goes on sheer, no white cast, and looks amazing on it's own or under makeup. I mostly wear it on it's own on no makeup days. It also smells like a vacation. Save 15% on all Tula with code ASHLEYJACKEL
Elta MD UV Clear – I love this brand and so do dermatologists. I use this one most when I'm going to be in the sun for a long time – like the beach or pool. It gives me peace of mind that my skin will not burn.