The week between Christmas and New Years is always a bit of a strange blur. All the days seem to blend together and the holiday laziness sets in – at least for me. So while I'm struggling to remember what day it is… Tuesday? Thursday? I still wanted to share a breakdown of my favorite products from this past year.
2017 was the year of everything baby for me. A whole new world of products was introduced into my life! I realize not everyone reading this is in baby mode so I'm going to do a mix of baby/mom products as well as other favorites as well.
– Clothing –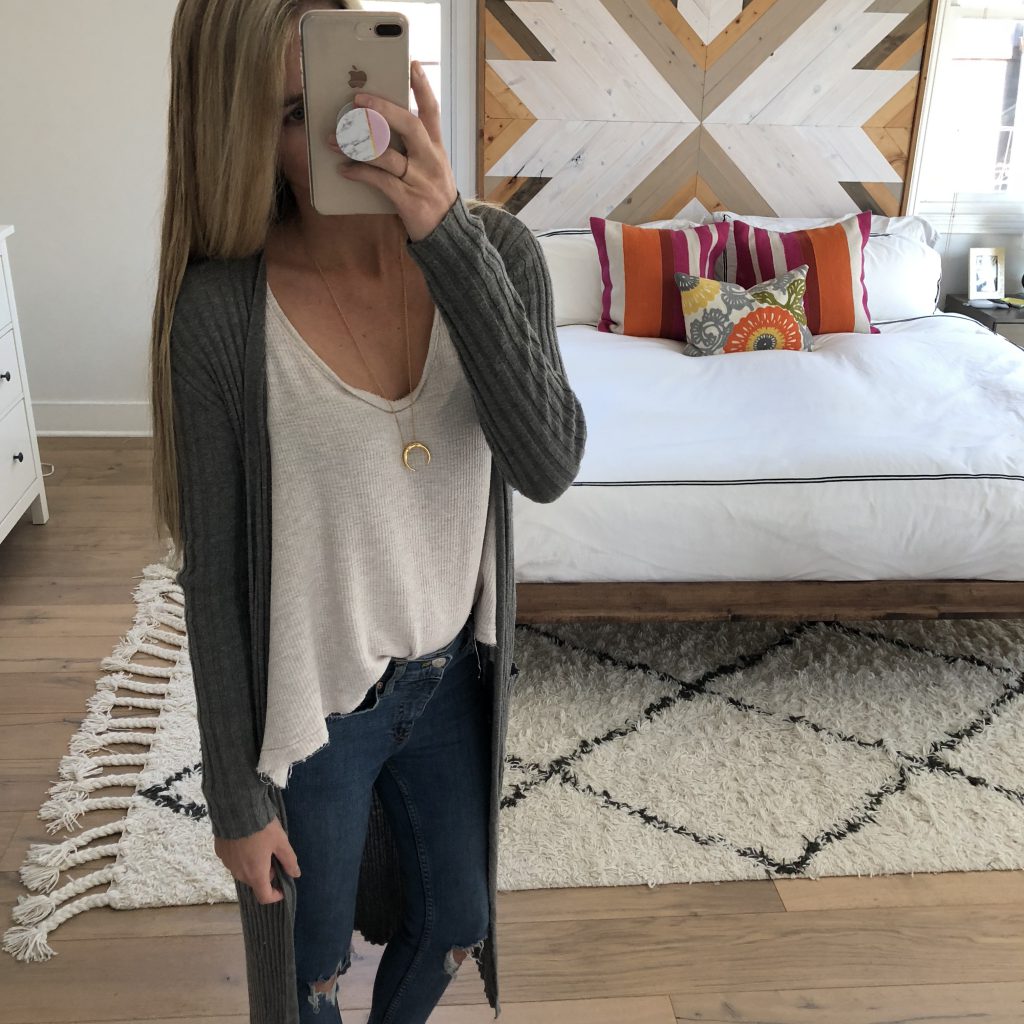 Free People Laguna Top – I have this thermal in 3 colors and actually got it last winter when I was pregnant. It's super comfortable and easy to layer. I've been wearing them year-round.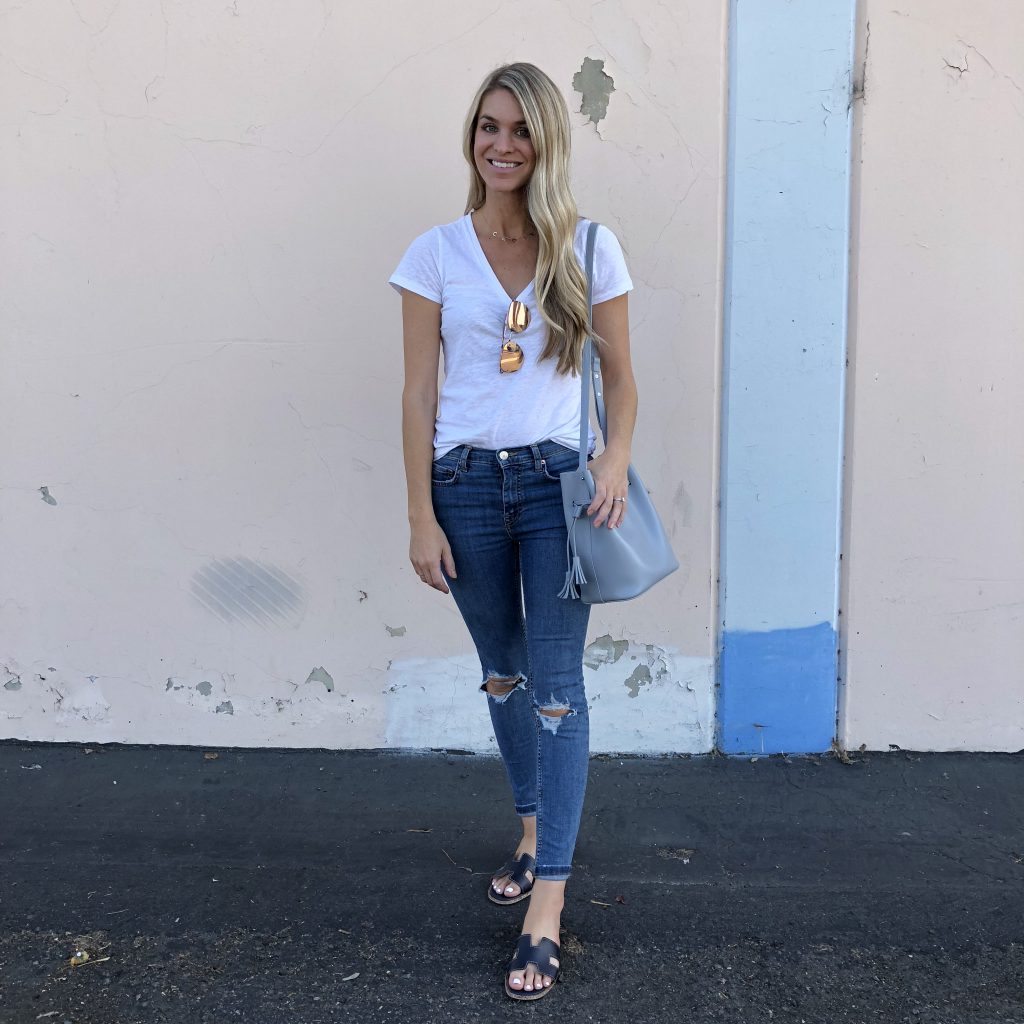 High-Waisted Skinny Jeans – These are also by Free People 🙂 I have them in two different washes and wear them all the time. They're high-waisted and really comfortable. The lighter wash is actually not as thick as the darker which make them feel like stretchy pants, but they're definitely jeans!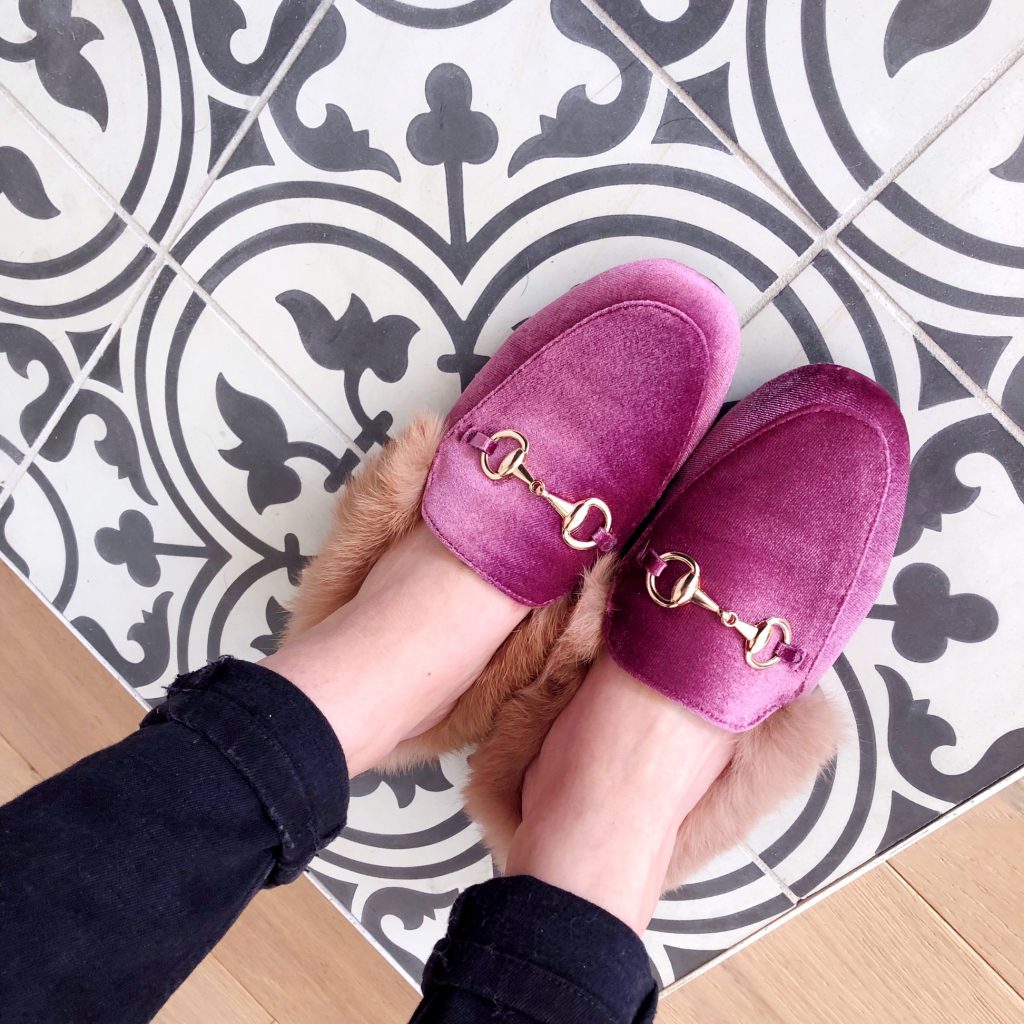 Faux Fur Velvet Mules – Obsessed with these! I have them in pink but definitely want a different color too. They feel like you're wearing slippers and you can't beat the price.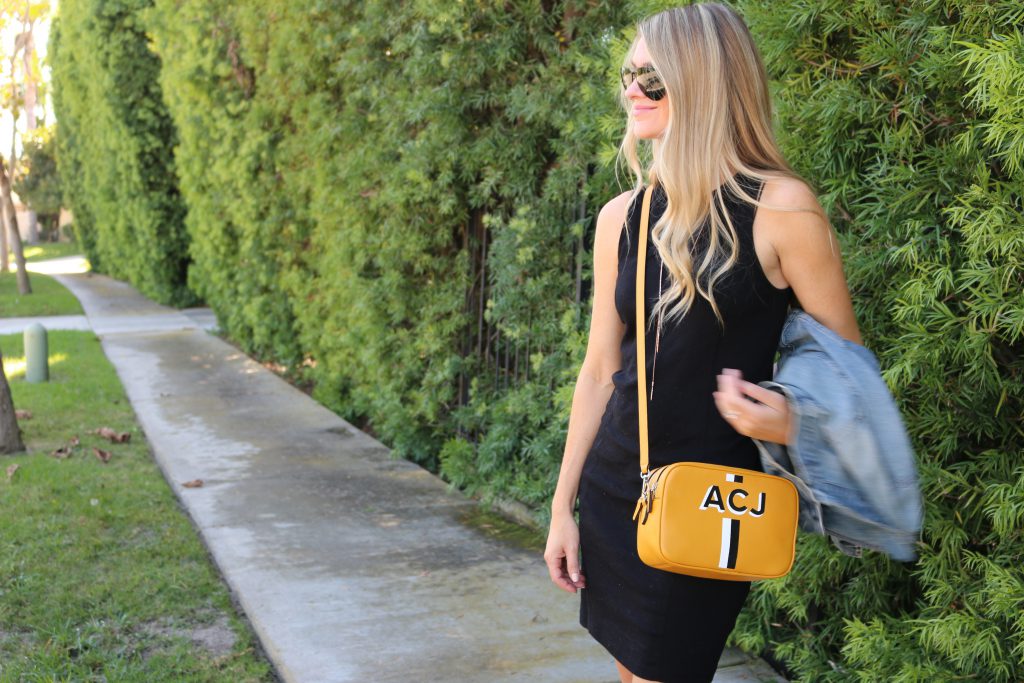 Leatherology Painted Bag – I'm a sucker for a statement bag and this crossbody does that while still being practical. I love the different color options/combos you can come up with to make it really unique.
– Baby –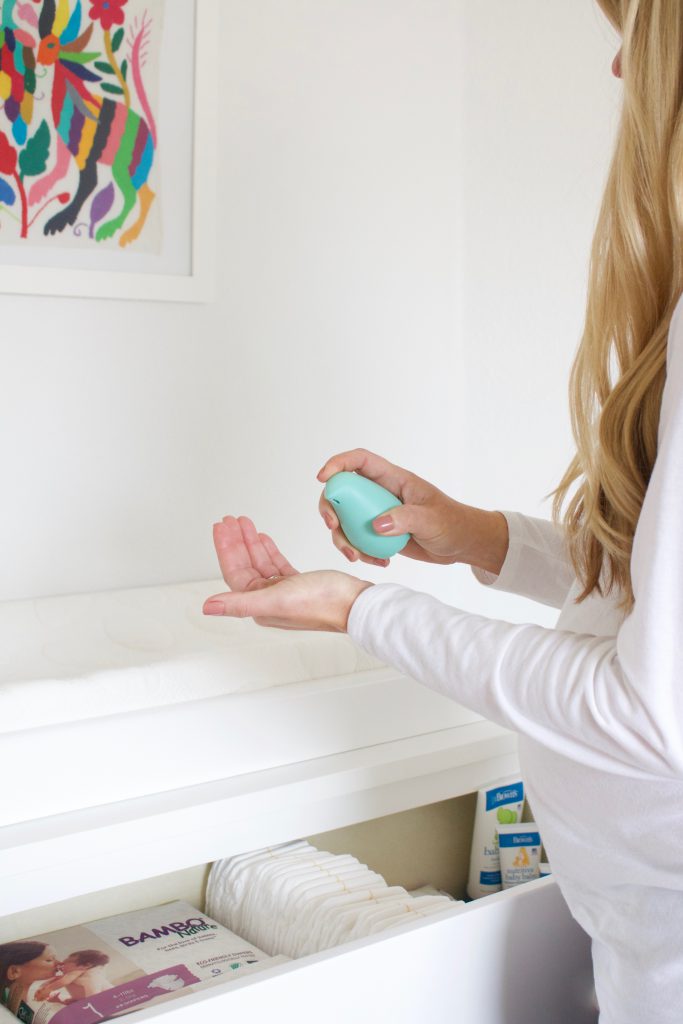 Birdie by OLIKA – This little guy was a complete game changer for us this year. Since Crosby was born at the end of winter (flu season) we were really careful about germs and using a hand sanitizer on our hands and everything we all touched was really important for us. Since Birdie is so cute and compact it was really easy to bring with us every where we went. Even if you're not in the baby space yet, this is a great product to keep in your purse year round!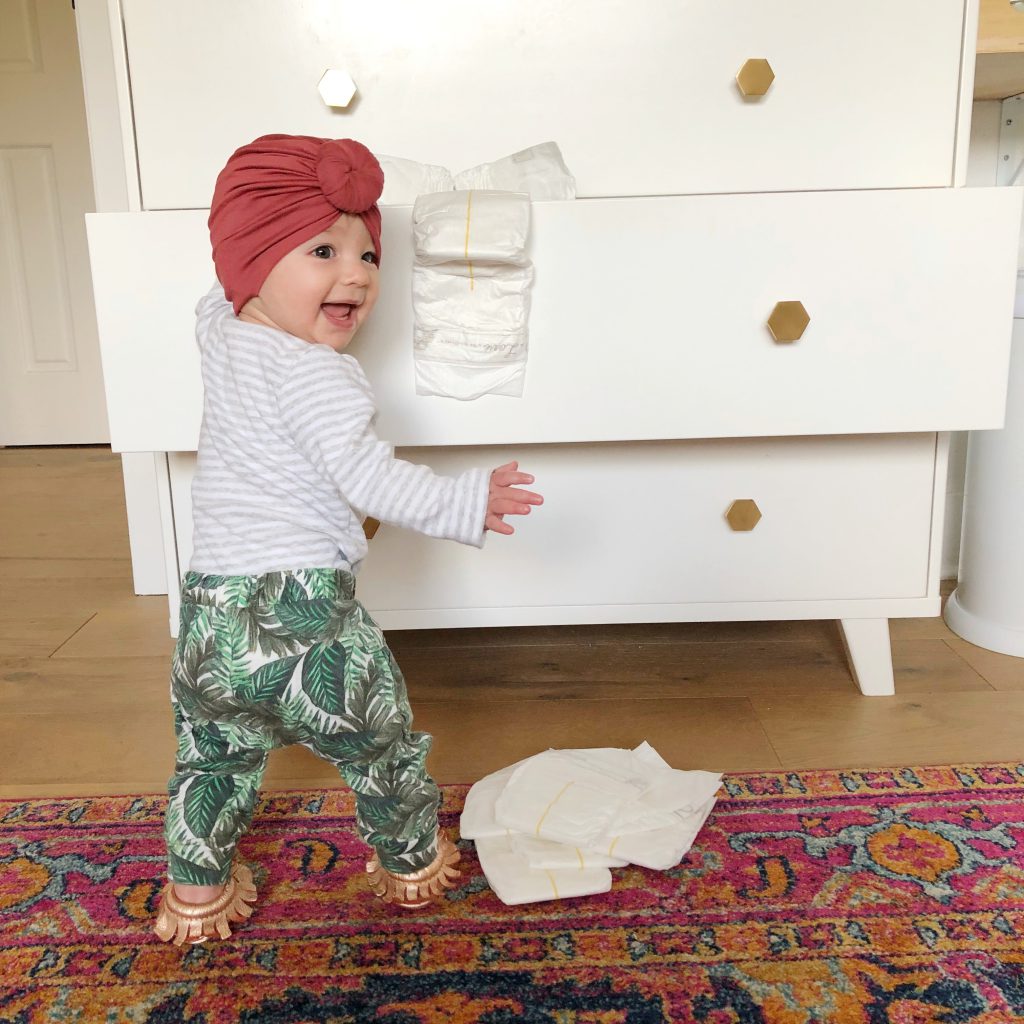 Bambo Nature – Their diapers, wipes and skin care line were our hands down favorites. Since Crosby was born so small it was a few months before she was big enough for size 1 diapers but they were well worth the wait.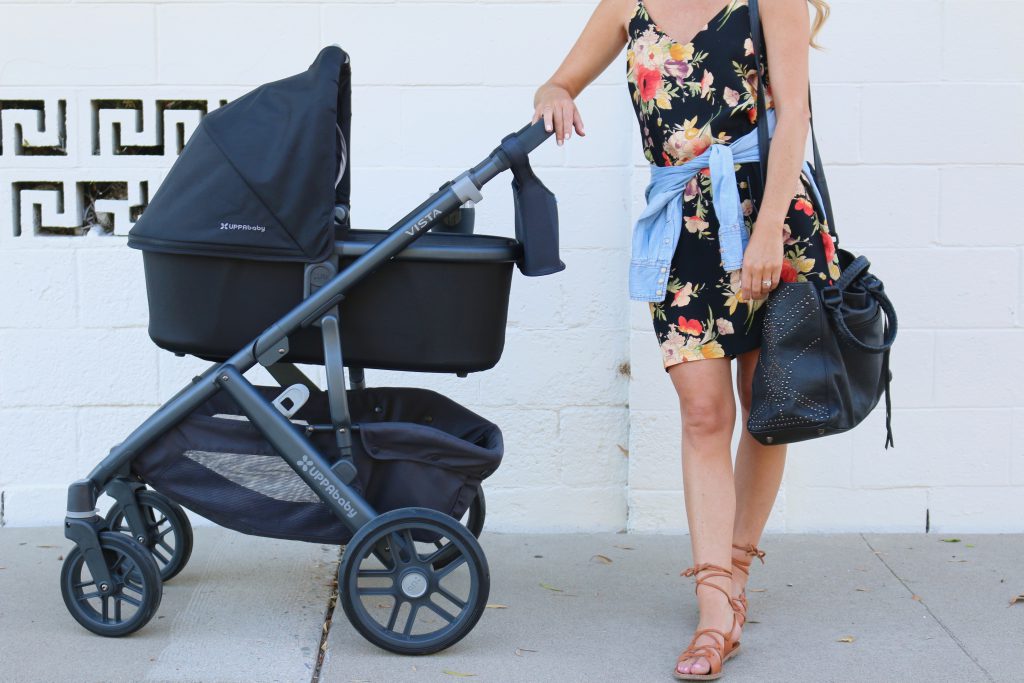 Uppababy Vista and Mesa – This stroller and car seat pair is incredibly easy to use, light weight and chic-looking. Is that surprising that was one of my requirements for baby gear? I actually think shopping with a stroller is the best thing ever, I never have to carry my diaper bag, purse or shopping bags (the storage below the stroller is really roomy). When Crosby was a newborn we used the bassinet, now we use the toddler seat which can face in or out. But we still have the option to use our car seat if we don't want to tote along another chair.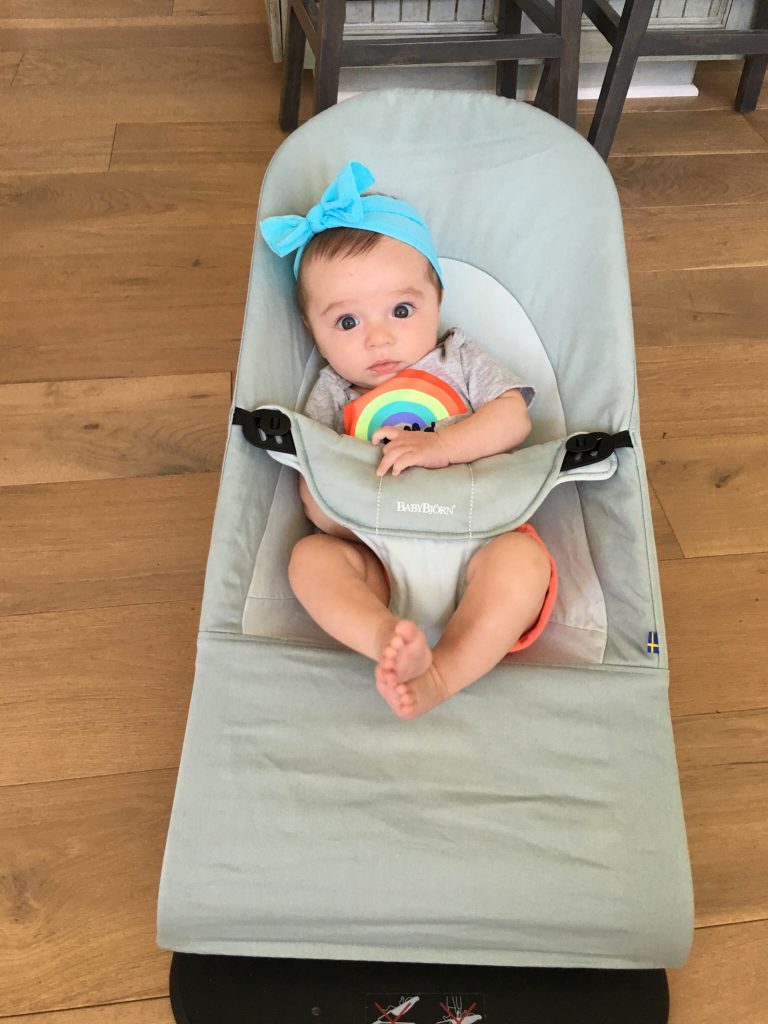 Baby Bjorn Bouncer – This seat is really light weight so it's easy to move around the house. Crosby started going in this when she was just a few months old and really learned to kick her legs in it. I think this is one of the reasons Crosby is so strong – she's been pulling herself up to stand for a few months now!
– Beauty –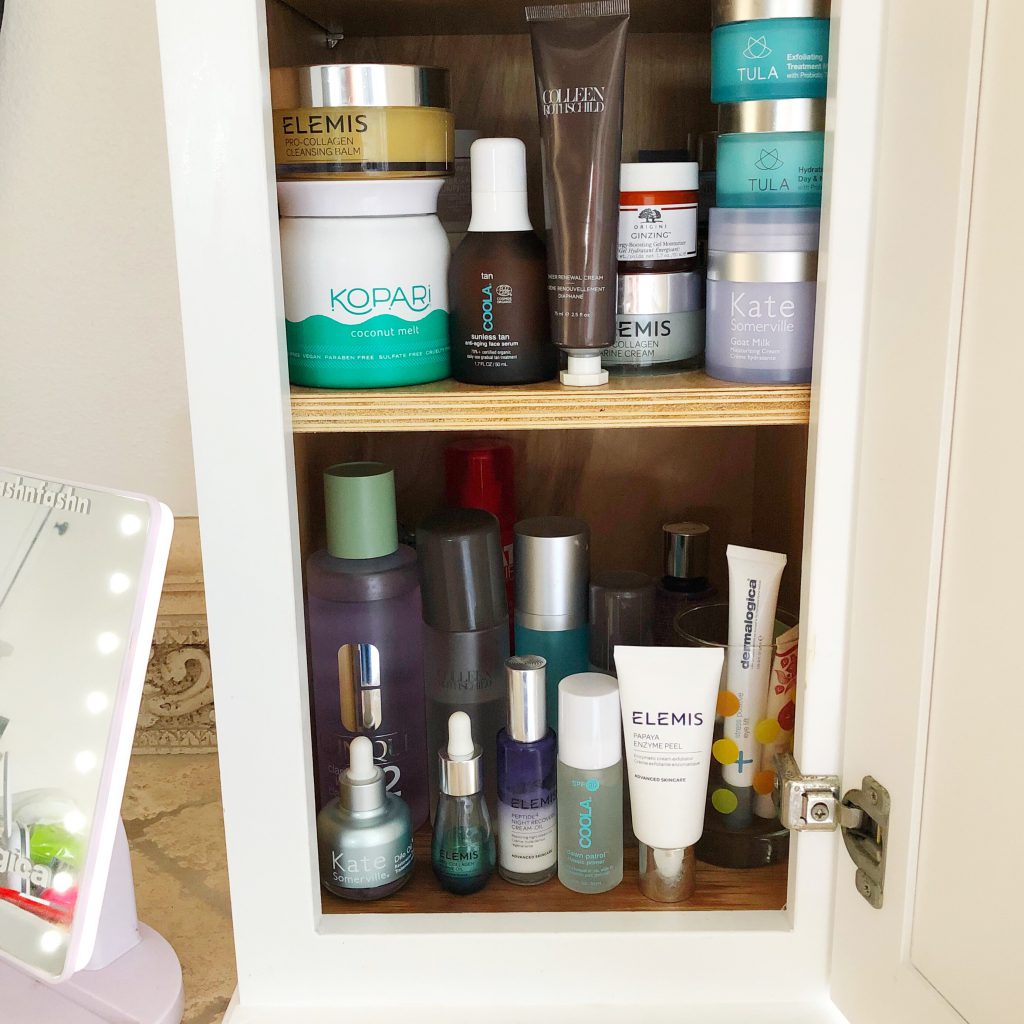 Elemis Cleansing Balm – This was a game changer for me. Double cleansing has become part of my nightly routine and it wouldn't be complete without this cleansing balm. It completely melts off your day and makeup and leaves your skin feeling so clean. I follow up with a cleanser, but this way I know I get all my makeup off.
Glossier Boy Brow – A few months ago I had my makeup done for an event and the artist used this brow gel. Wow wow wow. It completely changed my brows/eyes and I ordered it immediately.
T3 Convertable Curling Wand – I'd been using a 6+ year curling iron that was totally on it's last leg, not realizing that I was damaging my hair and not getting the best results from the old iron. Once I got this set from T3 I could really see a difference in my hair… not to mention it cut styling time in half.
Kopari Coconut Melt – I'm a huge fan of coconut oil and this one is amazing. I use it on  my hair as a hair mask and on dry skin.
This post was sponsored by Olika, but all opinions are my own.
Hope you have a great day – thanks for reading!