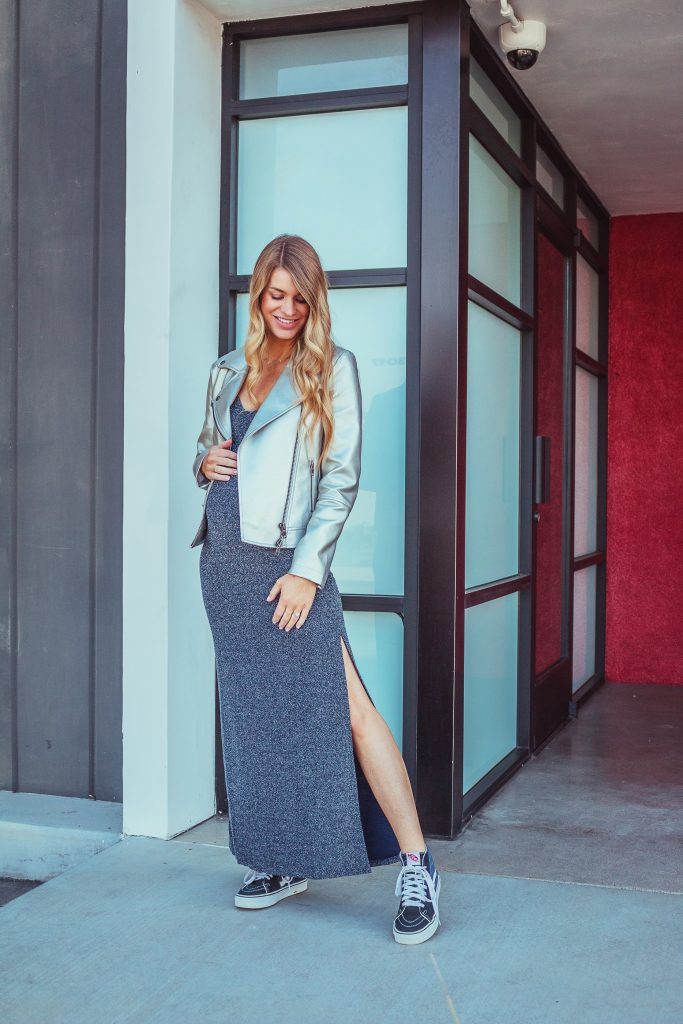 Now that Christmas is less than one week away, it means New Years Eve is right behind. I thought I'd share a fun and festive look for the big night. This sparkly maxi dress gives me some disco ball vibes, which I highlighted even more with my metallic silver leather jacket. But since I'm six months pregnant I dressed it down on the bottom with my trusty vans high-tops. Kind of a mullet of looks – glam on top, casual on the bottom.
jacket c/o (on sale, more sizes HERE), dress, shoes
I was pregnant over the holidays two years ago too so I'm kind of an expert now. We don't really go too big for New Years… instead we'll stay in and play games with friends. I'll watch them all drink and try to keep up with them by eating everything in sight. But I'll win because I won't wake up with a hangover.
This dress also comes in a pretty rose gold color that would be equally perfect (and sparkly) for NYE. It's not maternity, but has a lot of stretch so I went with my normal size. Even though it's a statement I think it's a fun dress for other occasions too. It could be dressed down even more with a boyfriend denim jacket, or really glammed up with a faux fur stole and strappy heels.
No matter what your plans are for the night, it's always fun to get a little dressed up. And that doesn't necessarily mean cocktail dress. A few years ago I wore a pair of sequined joggers with slippers and felt just as glam. I'm also loving this pleated mini dress, this sequin fair isle sweater, these sparkly joggers and this sequin blazer.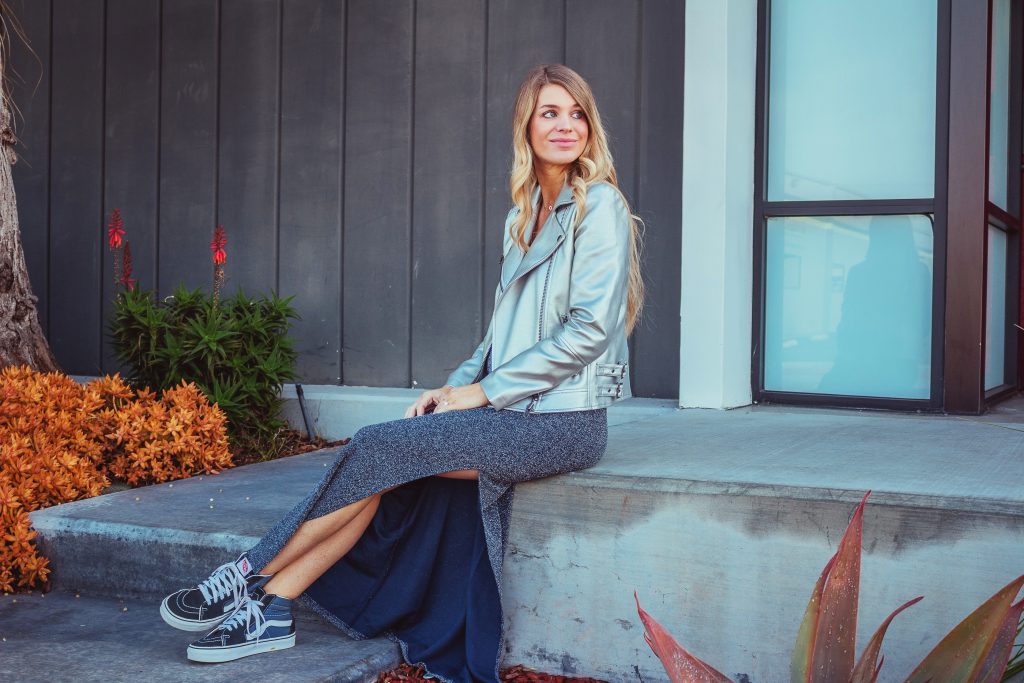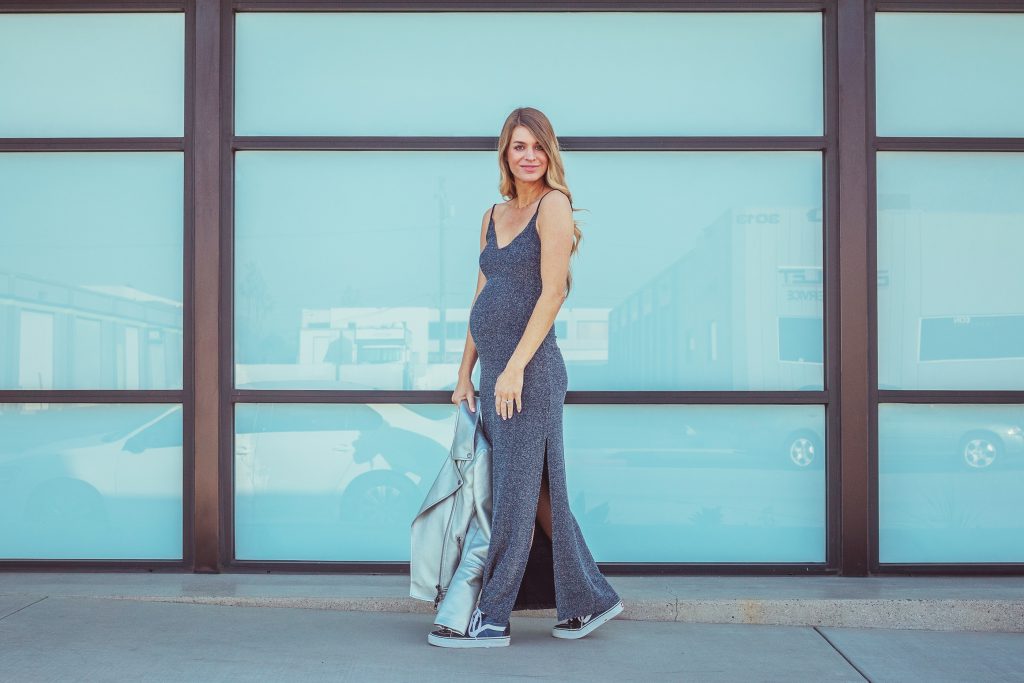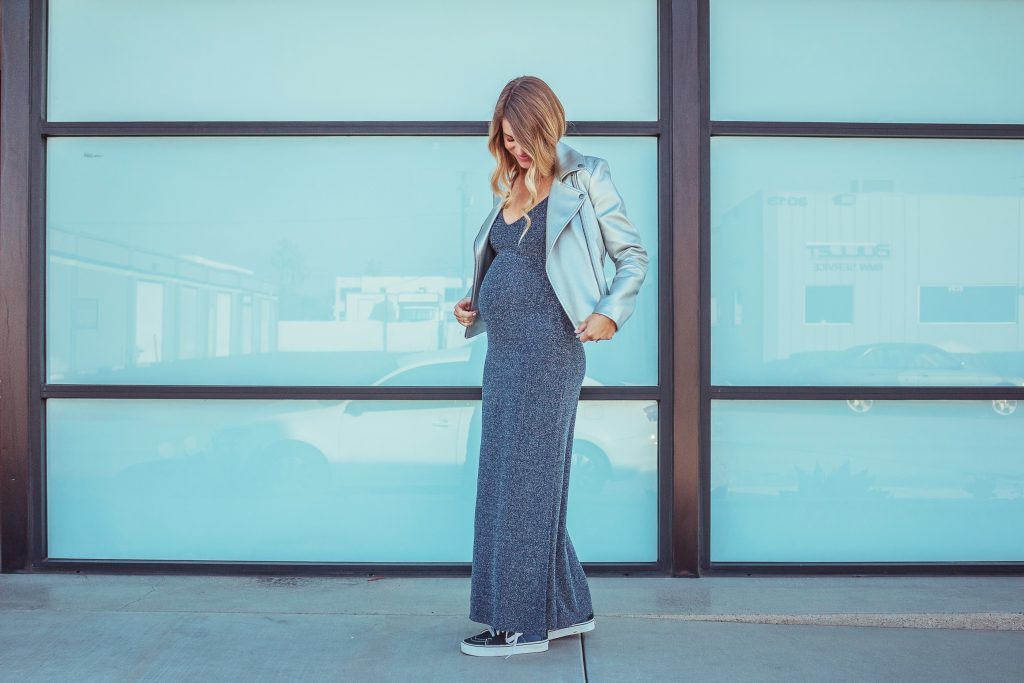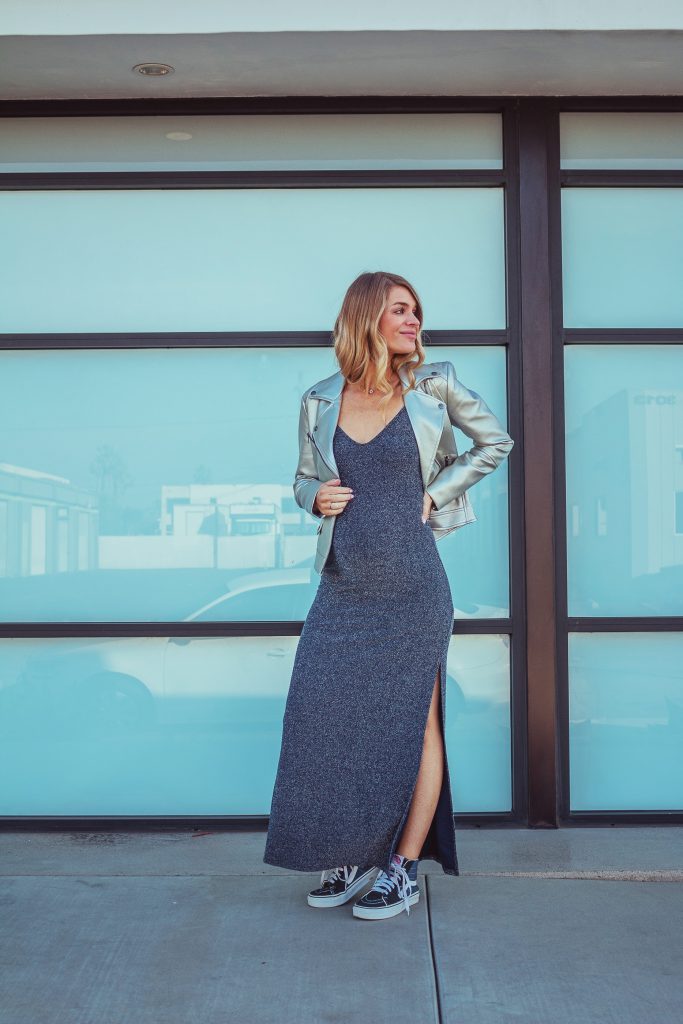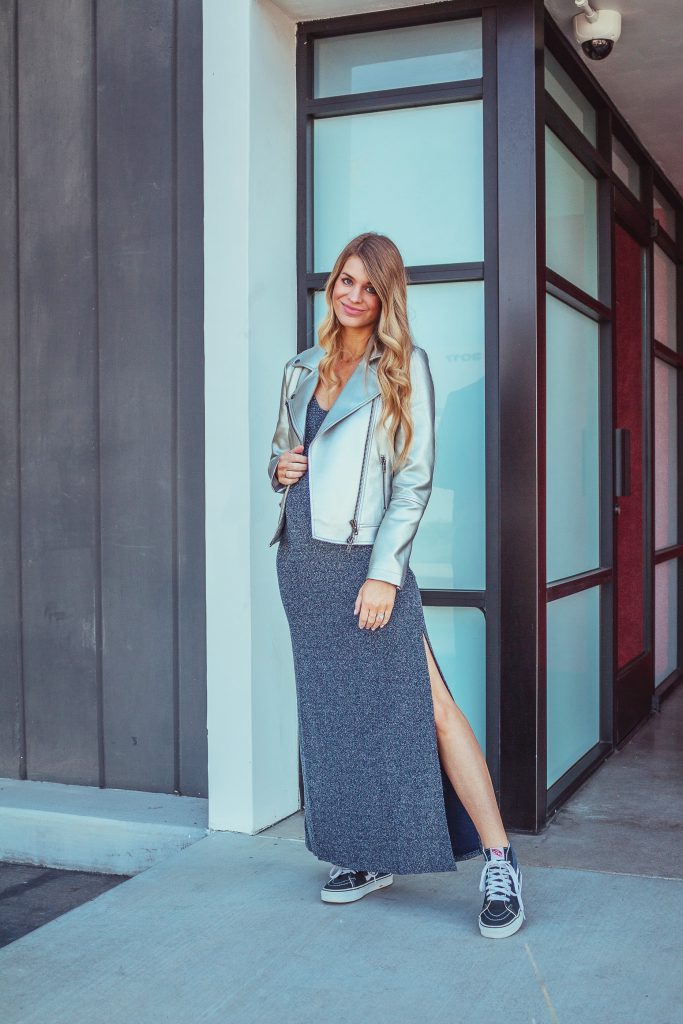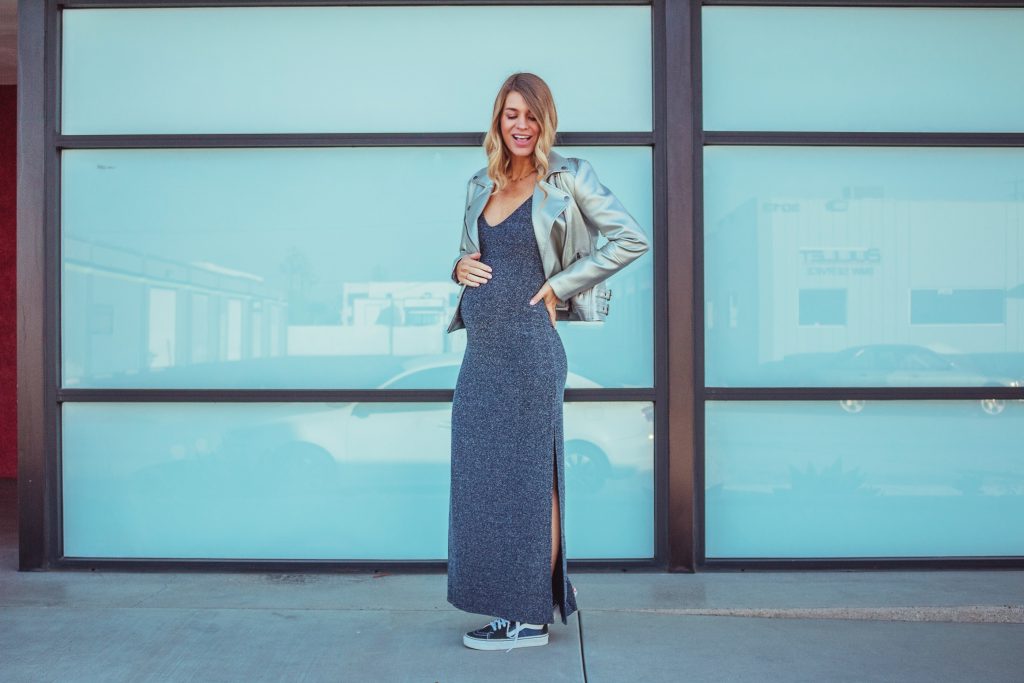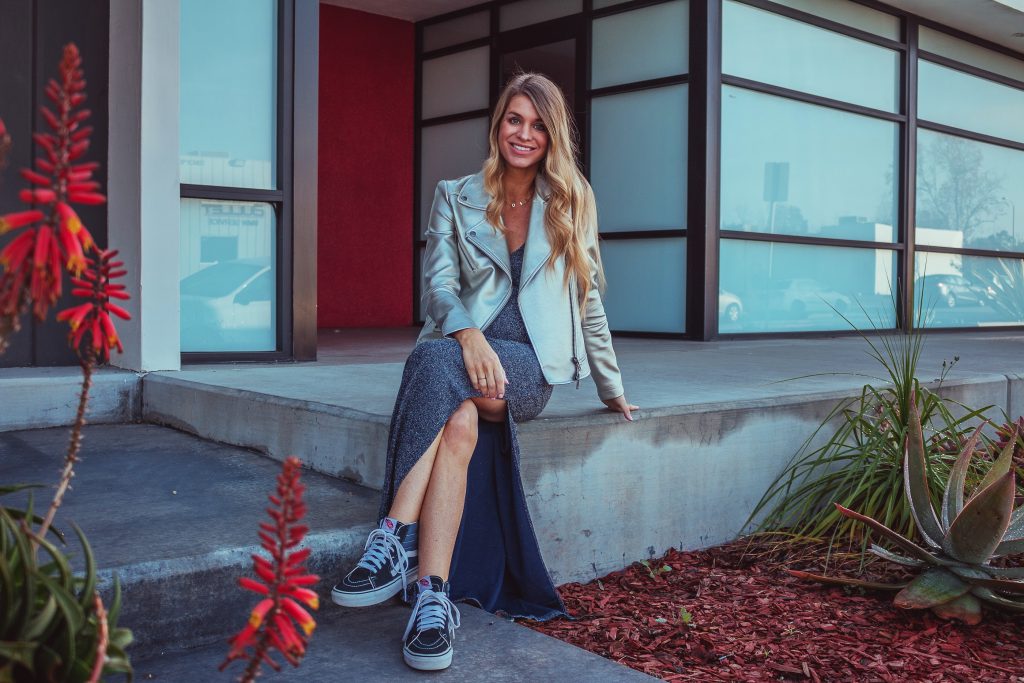 jacket c/o (on sale, more sizes HERE), dress, shoes
Hope you're having a great week – thank you so much for reading and following!