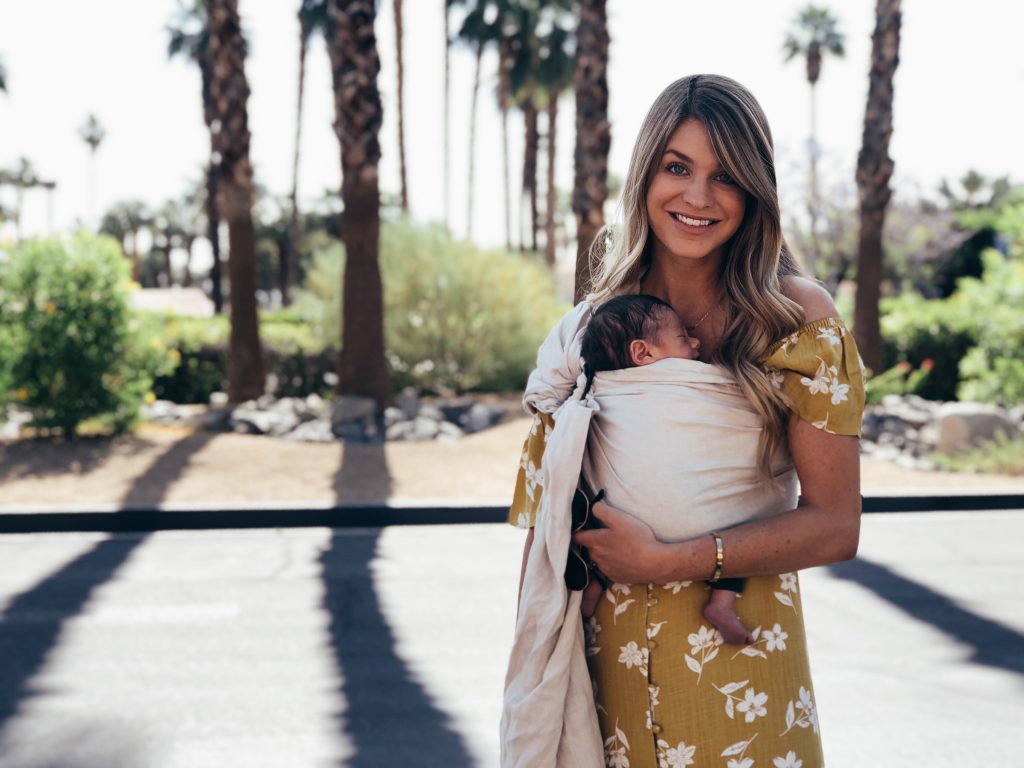 Over the weekend we took Wilder on his first overnight trip. I had totally forgotten all that goes into leaving town with a new baby… it's such a doozie. Somehow our 2 hour drive to Palm Springs took over 4 hours with all the stops we had to make. Of course, I drastically over-packed, but I wanted to share the essential items we would not have survived without.
Travel bassinet – we've used this one from Guava Family for the past two years. It's amazing for newborns because it can be used as a bassinet… unlike most pack 'n plays. It can be used as a more traditional bassinet as well. We've used it both ways and love it.
DockaTot – maybe the reason he slept so well in the bassinet was because he was cozy in his DockaTot. So good for travel, we won't be leaving home without it for the next few months. They also have great travel cases for them.
White noise machine – probably self-explanatory but definitely a must-bring for a newborn. We have two of these and love them.
Halo swaddle – I love how cozy these fleece swaddles are. Plus they're velcro so babies can't escape and they're easy to use.
Car seat cover – there are so many cute ones available now. I love these for the newborn days when they'll sleep in their car seats out and about. That way it keeps them covered and more tucked away.
Baby wrap – so you can go hands free and still have you baby secure with you. I have a couple different ones but am eying this one from Baby Bjorn.
Backpack diaper bag – again, so you can go hands free. Freshly Picked makes my favorite one… it also has amazing isolated pockets for bottles.
Cordless breast pump (or a car adapter) – my last breast pump could not go cordless so I used a car adapter when I needed to pump on the go. This time I got a cordless one and am loving the convenience. Definitely makes it easier on a road trip… just don't forget your pumping bra.
Other items I made sure to pack a lot of… onesies, pajamas, burp cloths and of course diapers.