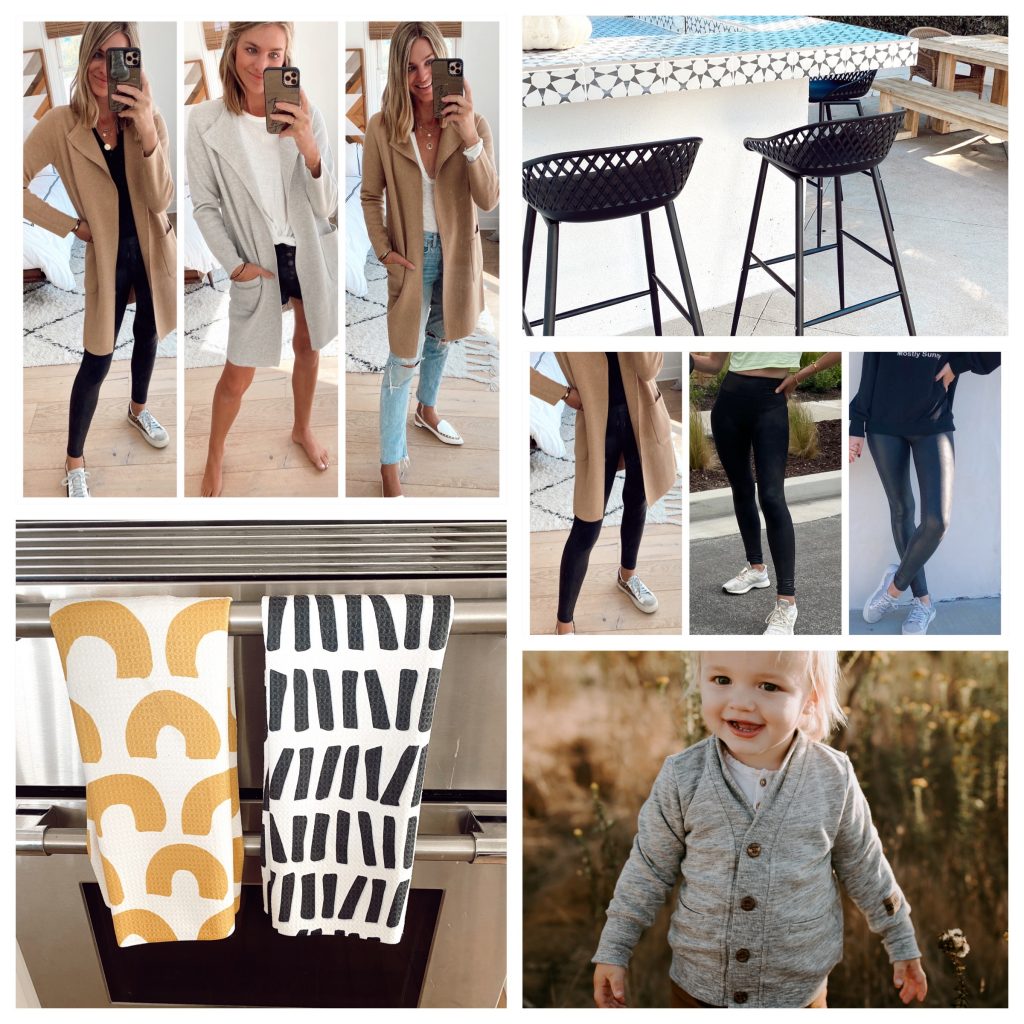 We survived another month of 2020 and now we're really in the homestretch. I'm not sure how a year that feels so slow can still be moving this fast, but here we are! I definitely didn't get much holiday shopping done during the cyber sales but I will be buckling down on that soon. In the meantime, it's the first of the month which means it's time to share my top 5 best sellers from last month.
J. Crew Collarless Sweater Blazer – For the third month in a row, the coatigan makes the list. I'm happy to see everyone is liking this cardi as much as I do! It's such a great staple and it goes on sale pretty regularly (still 50% off today). I have it in camel and gray and wear them both frequently.
Geometry Towels – My absolute favorite dish towels! These were on sale for 15% off over the weekend + you were able to stack my discount code (ASHNFASHN15) for an additional 15% off. That sale is over now, but my discount code always works. They sold so many they're not backordered until the middle of January! They make the best gifts, I stocked up so I can have them on hand for teachers, neighbors, etc.
Black Outdoor Bar Stools – After we completed our outdoor bar at the end of summer I knew we needed stools for the space. I found these on Wayfair and love them! They're metal and can be cleaned so easily, but they're still light enough to move around.
Spanx Faux Leather Leggings – These leggings are so flattering and really hold everything in. They're a bit pricey but go on sale a couple times a year. I was lucky enough to snag them last year during the cyber week sale and have been so happy with them. I wore them weekly last winter and so much during the first few months of quarantine.
Baby Boy Cardigan – I purchased this cardi for Wilder at H&M back in October for family photos and die over how cute he looks in it. I've since gone back for the darker gray one as well so he can wear them all fall and winter. They're comfy (sweatshirt material) but run really big. He's 19 months and wears a 9-12 month for reference.