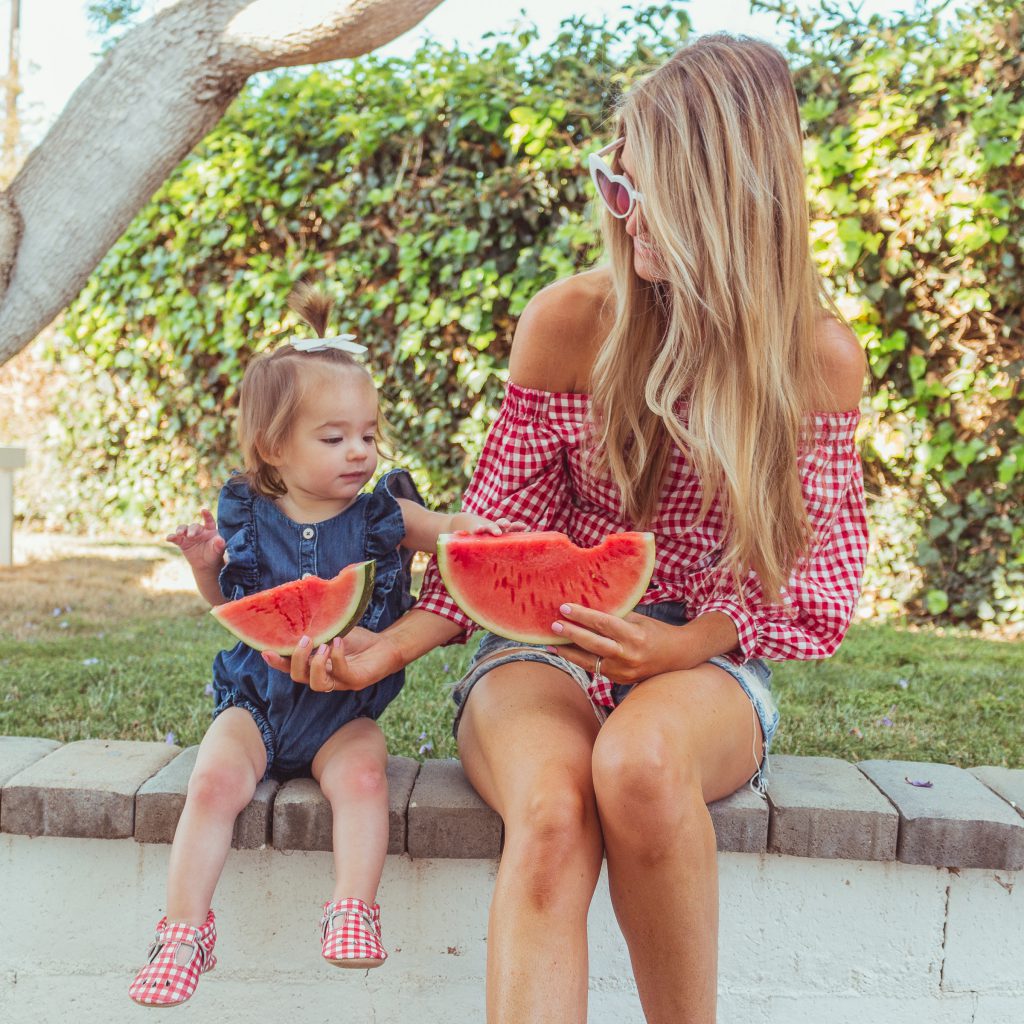 Crosby's bow c/o, romper, shoes c/o
Now that I have a toddler my summer plans involve a little more than a towel and sunblock. Ok, A LOT more. In order to keep her busy between naps and keep my sanity, I've started coming up with activities she might enjoy.
My best friend Shelby has a little boy the same age as Crosby and we always love getting together. We collaborated on this list and came up with a bunch of fun things to do with the kids this summer. These are all in the Orange County/Long Beach area, but might be helpful as a starting point even if you don't live in the locally.
Have a picnic at Mother's Beach in Long Beach
Let the kids run wild and play at We Play Loud
Same at Pretend City
Take the train to San Juan Capistrano and visit Zoomars petting zoo
Do Toddler Tuesday at the Irvine Spectrum
Lunch at Ruby's Shake Shack in Crystal Cove
Check out Kidz Town in Lakewood
Ride in the big orange ballon and visit The Great Park in Irvine
Spend the day at Irvine Park Railroad
Visit the Santa Ana Zoo
Check out Rancho Los Alamitos
Go under the sea at Long Beach Aquarium
Explore Long Beach Japanese Garden