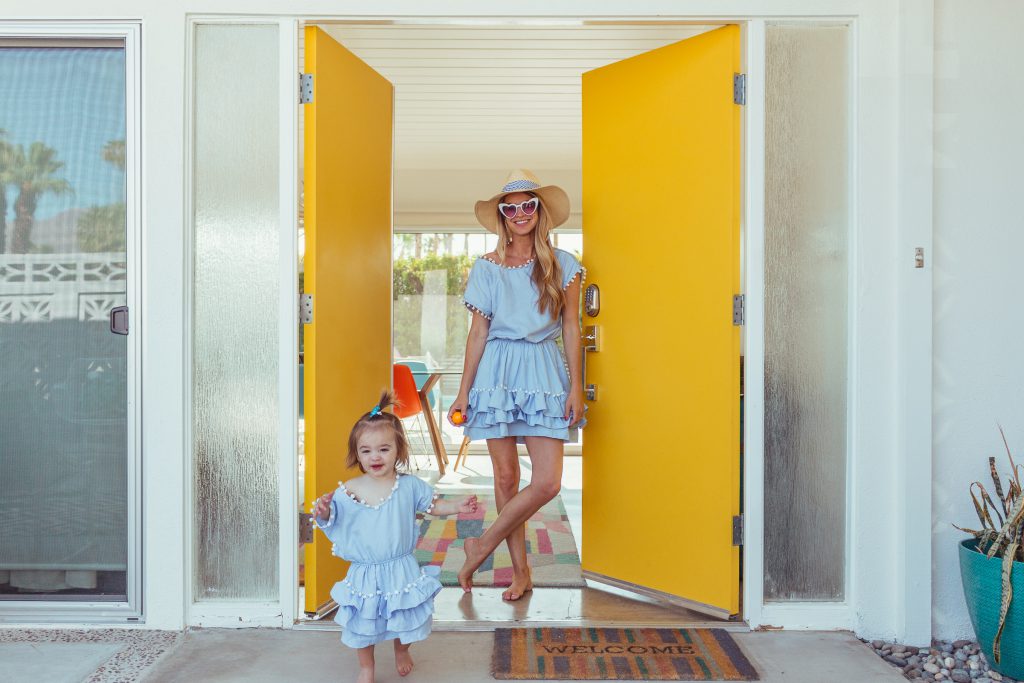 hat c/o, sunglasses, dress c/o, Crosby's dress c/o
How cute are these matching pom-pom dresses from Peixoto?! When I got them I knew they'd be perfect for Palm Springs. Crosby's was a little (okay a lot) big, but we still made it work. I love that they can be worn as a coverup over a bathing suit, or on their own. They're perfect both ways.
As I mentioned last week, Palm Springs is one of our favorite places to visit on a weekend getaway. When we go we either stay in one of our favorite hotels or rent a house. This time we went with two other couples and decided to rent a house. It was great to have a home-base and really anchor down and not leave all weekend. Which is especially nice with a toddler!
I received a lot of questions about the house we stayed in, it was just one we found on Airbnd but we really liked it. Here's the link to it if you're interested.
Sorry about the photo overload, but the yellow doors combined with a corporative toddler and matching dresses was photo gold and I'm just gonna run with it. 🙂
I get a lot of questions about how we get good shots of Crosby. Honestly it just depends on the day. If she's not into it we don't even try, but if she's happy I have a few tricks:
1. She needs something to hold. For some reason she's calmer when she has something in her hands (the little orange in some of these pics did the trick).
2. We move quickly and never spend more than 5-10 minutes on a shoot with her. If we went longer she would likely meltdown.
3. We keep it fun! Jeff is usually the photographer so she's comfortable. We let her run around, sing, make silly sounds and talk to her while we're doing it.
This is just what works for us and again, if she's not happy we stop. Hope that helps!
hat c/o, sunglasses, dress c/o, Crosby's dress c/o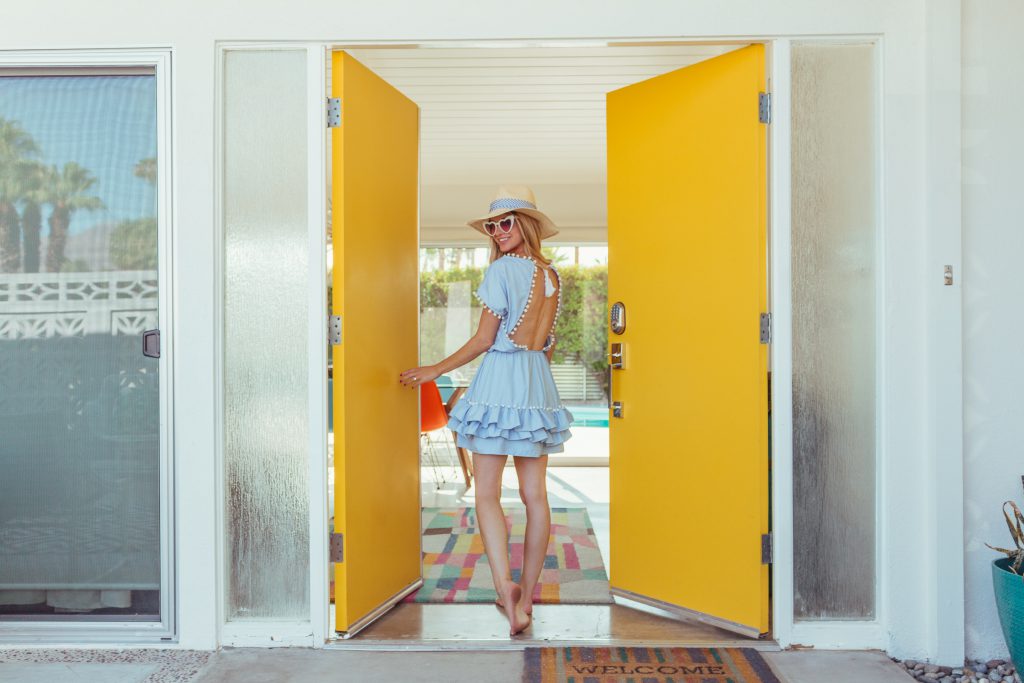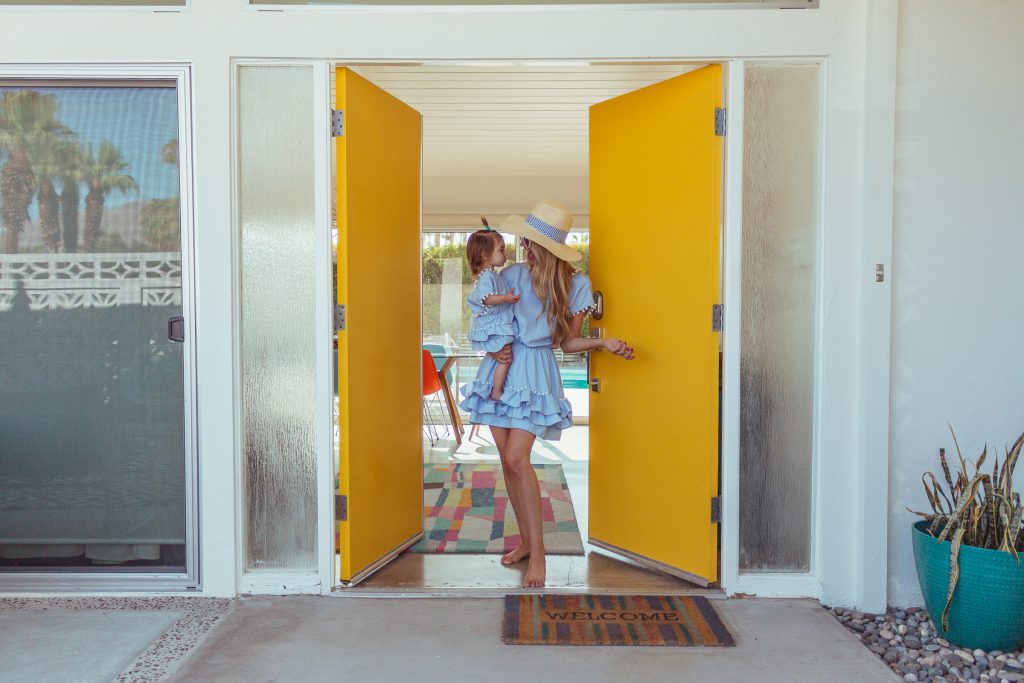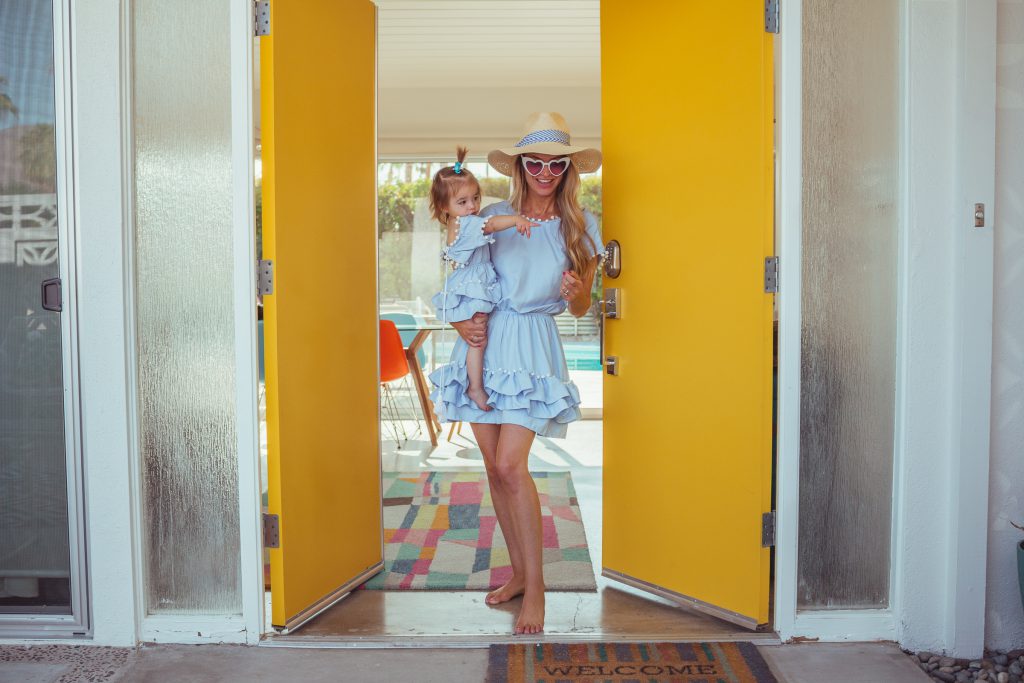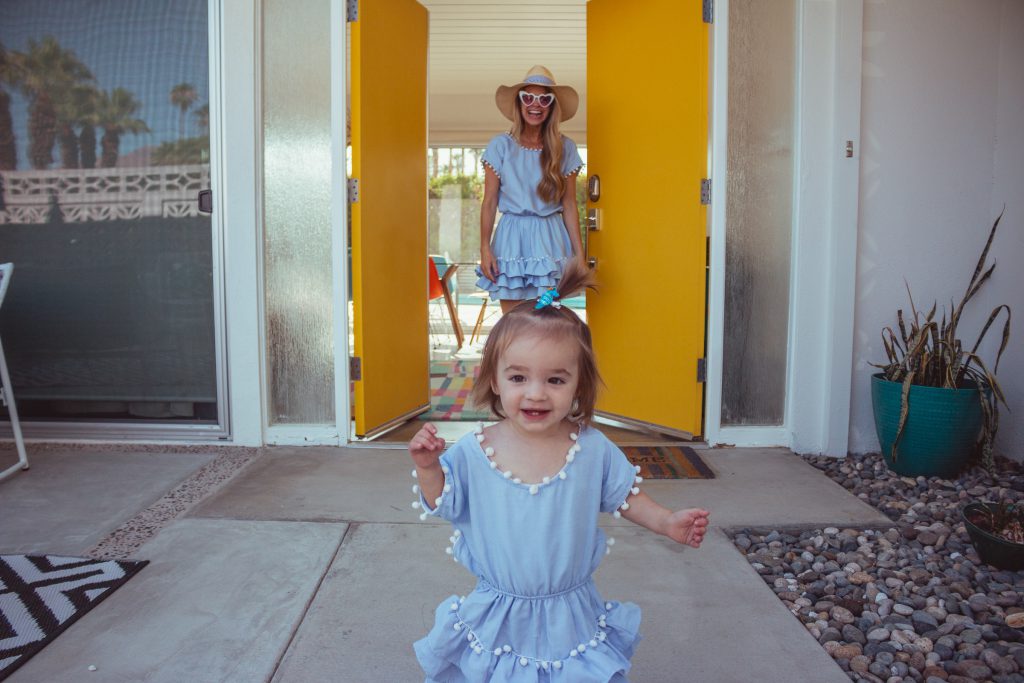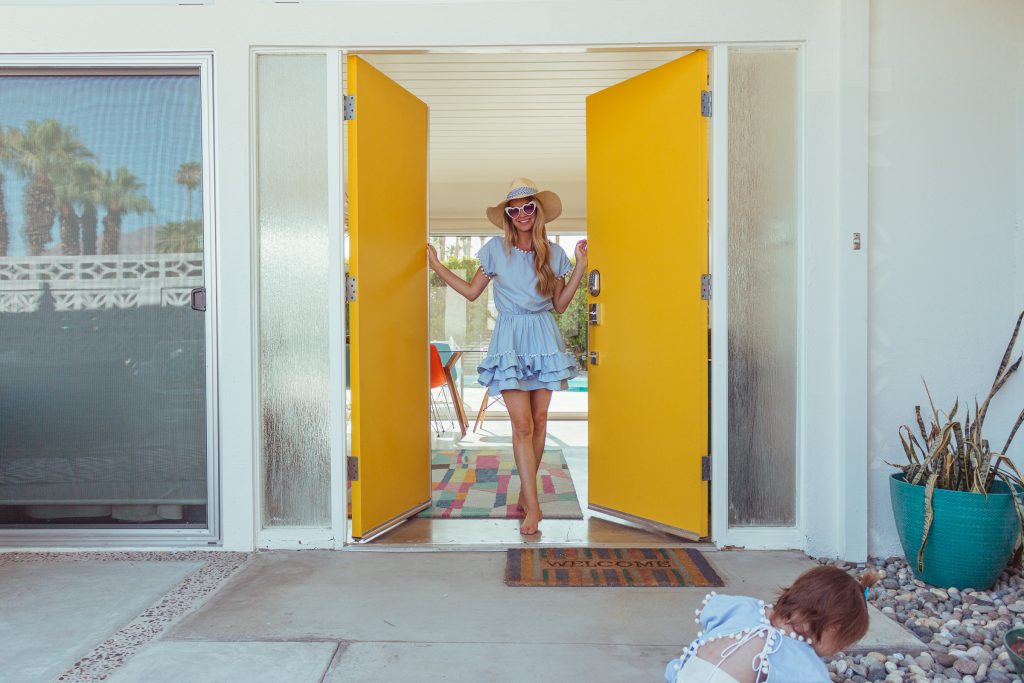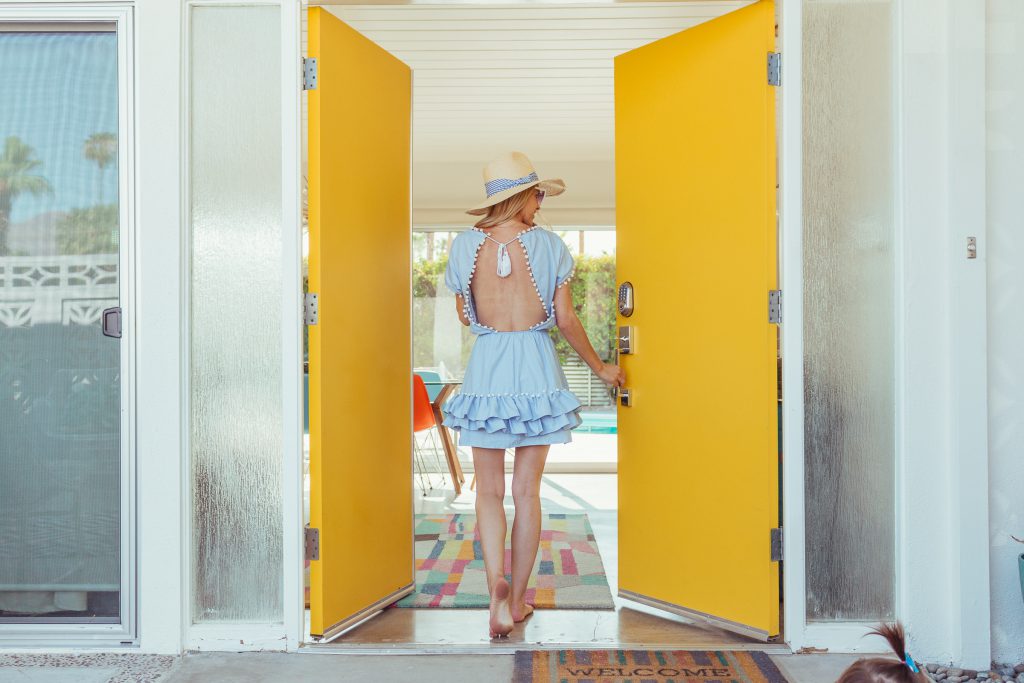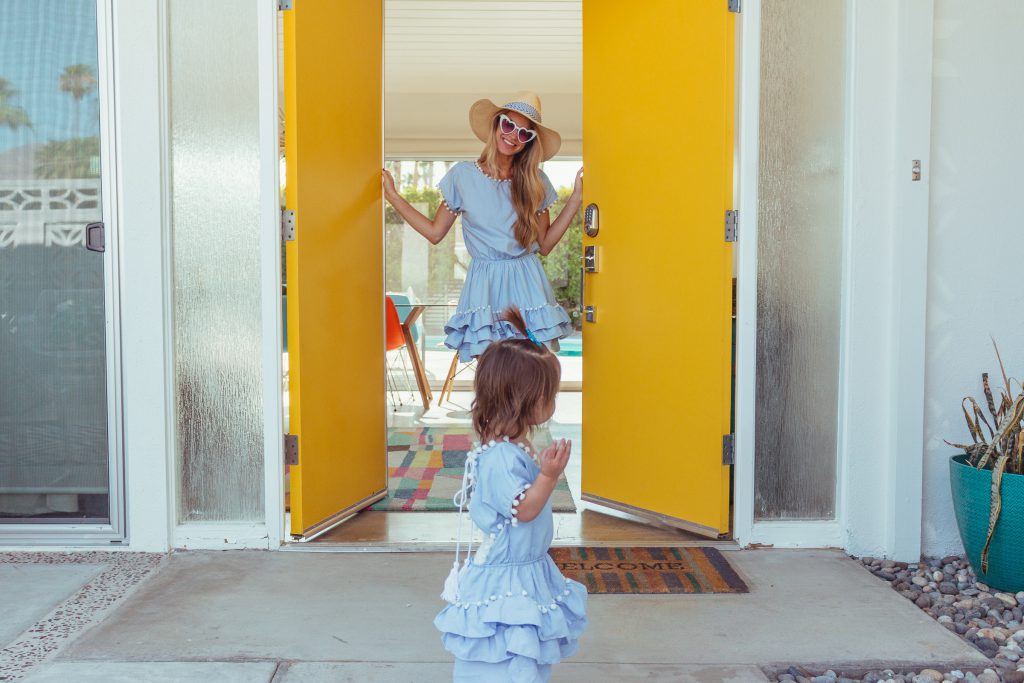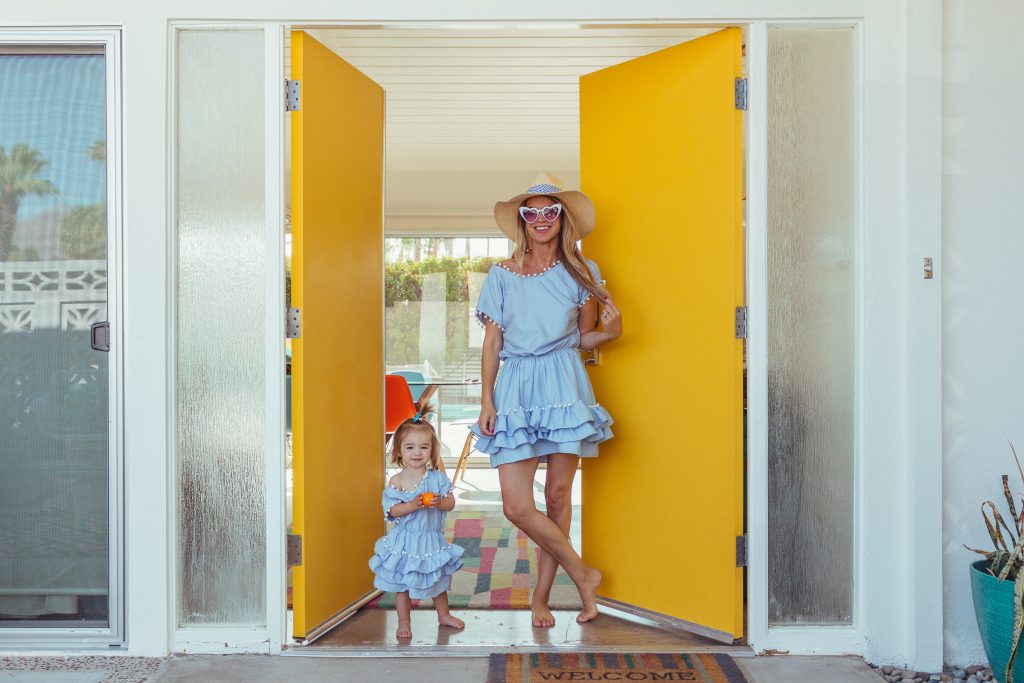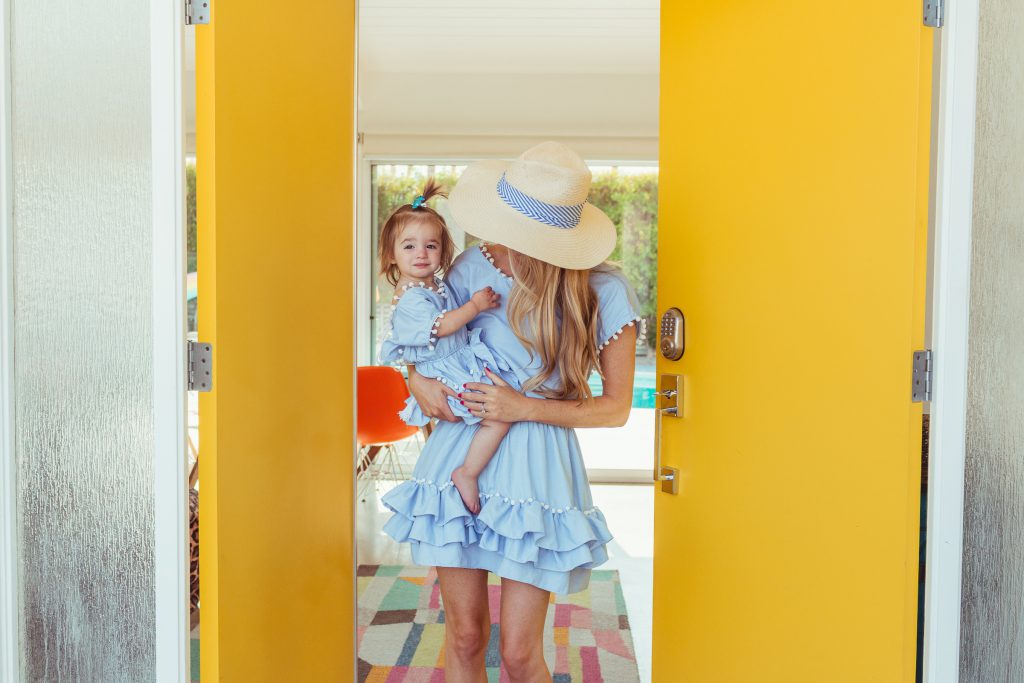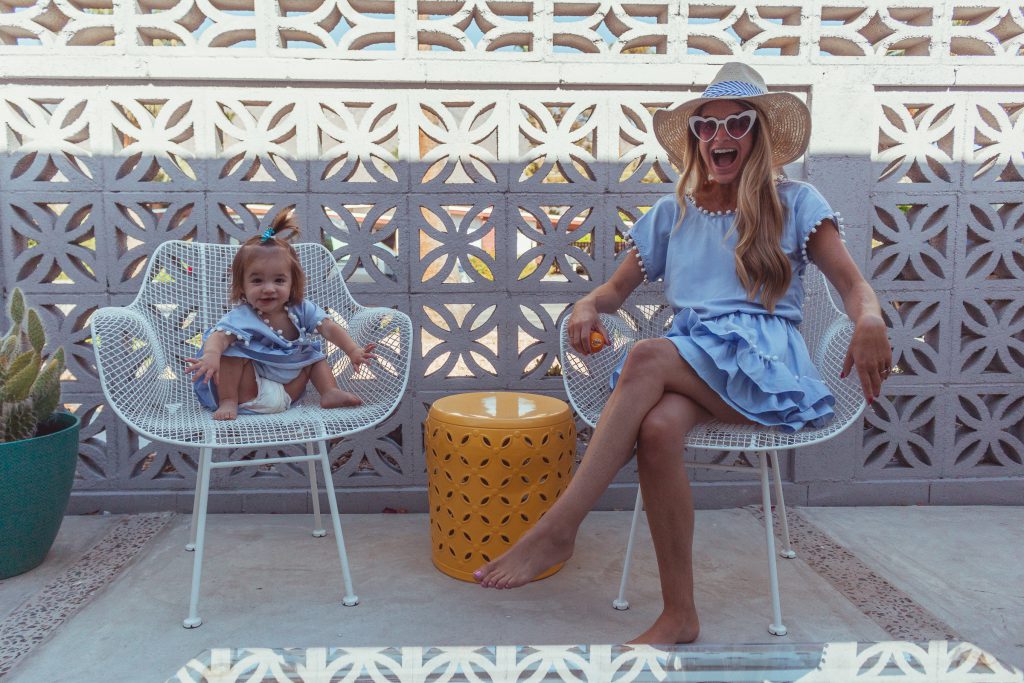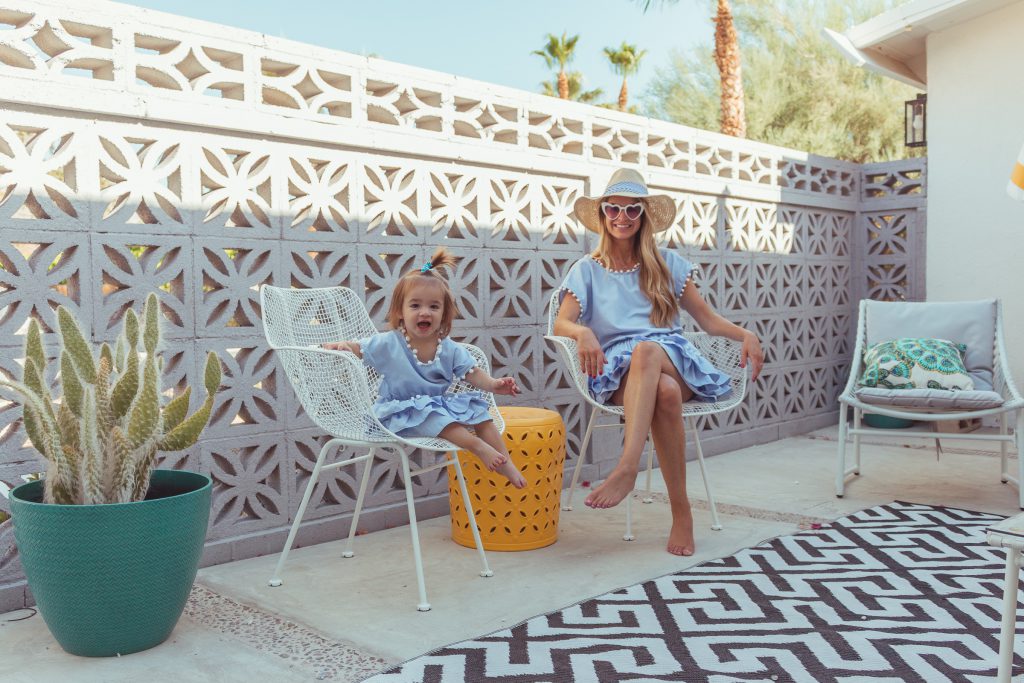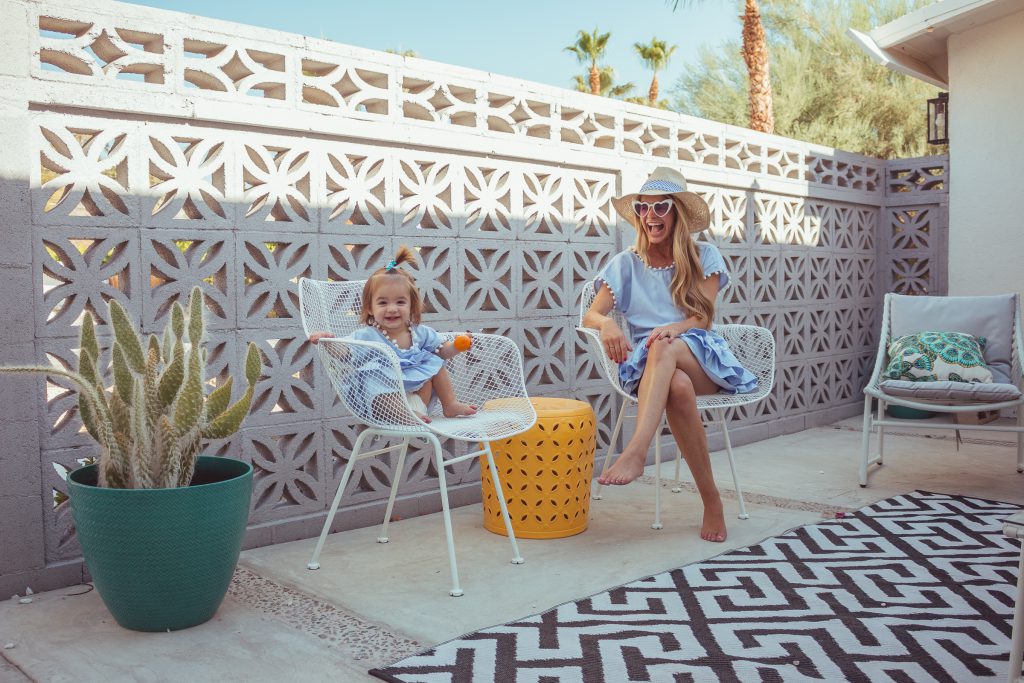 Thank you so much for reading – I hope you're having a great week!