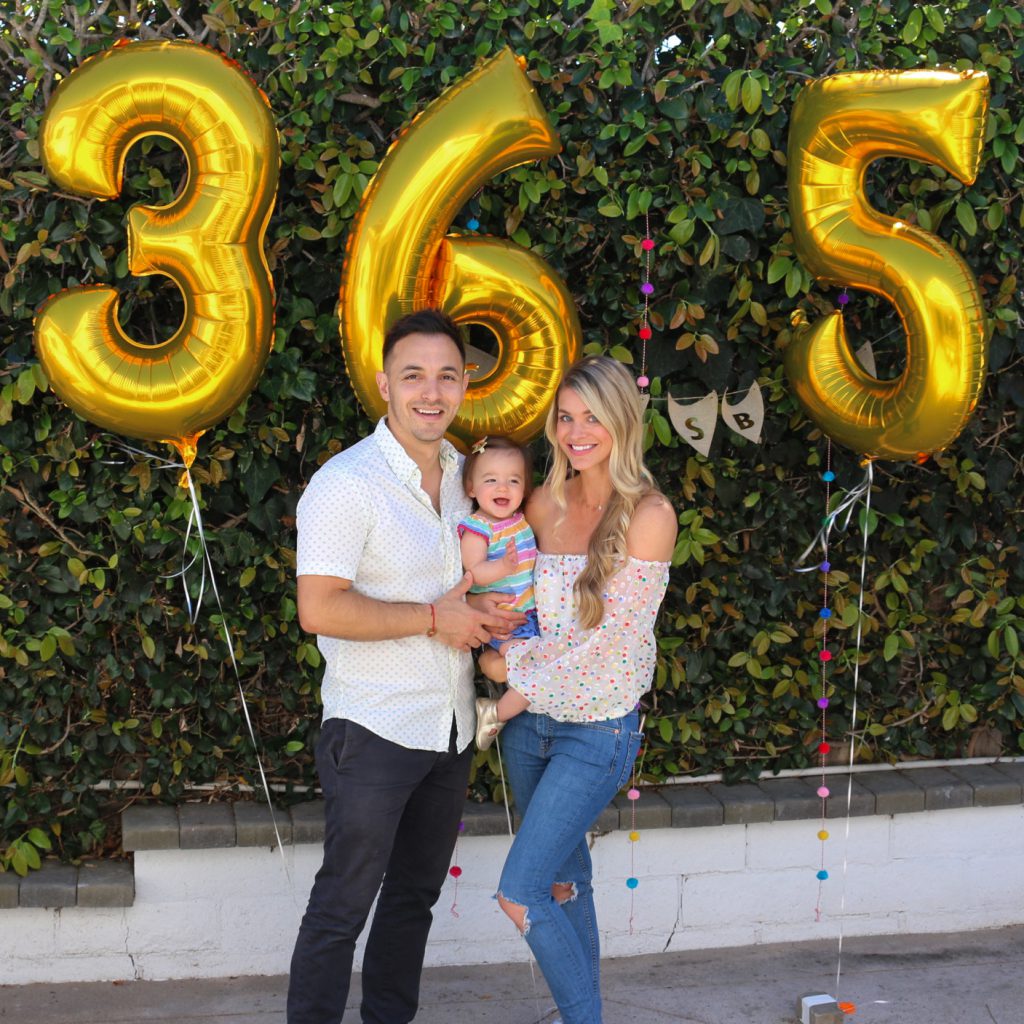 What a weekend! I think I'll be recovering from Crosby's Birthday party for the next month. Kid's parties are no joke! I posted some photos on my IG story over the weekend and got a lot of questions on where everything was from so I wanted to get a post up with some of my favorite details.
Since the party was on St. Patrick's day I decided to do a rainbow/gold theme. Basically the cute and girly parts of St. Paddy's day and no leoprechaun's/clovers/etc.
Jeff and I worked on everything over the past couple of weeks and it was so fun to see it all come together. I think I spent more time on some of these little details than I did for our wedding, if that's possible. I made myself crazy and would wake up in the middle of the night googling an idea I'd randomly come up with… like glitter ice. We also had a lot of help from our families and close friends this past week.
I came up with the idea for the mini bar about a month ago and shared it with Jeff. He, of course, wanted to build it and make it for Crosby to use for years to come. She can use it as a lemonade stand, or just a fun spot in our backyard. We did the counter top with marble contact paper for an even chicer touch.
Our weather this month has been all over the map. About a week ago I started religiously checking the forecast for the day of the party and there was rain expected. I freaked out! We had about 70 people coming over and I wanted to have the majority of the party outside. I started researching tent/canopy rentals and found an amazing local place to do a 15×30 foot tent on our patio. Of course, the next few days, the weather changed again and there was a smaller chance of rain. I made myself (and everyone else) crazy going back and forth trying to decide what to do about the tent, but I finally decided to just do it. It ended up being the best decision – it blocked direct sunlight and the wind. Let me know if you're local and need a good rental company. 🙂
I had an overwhelming amount of requests for a balloon display tutorial. I'm working to get that to you soon!
Linking as much as I can below – let me know if you see something that's not linked.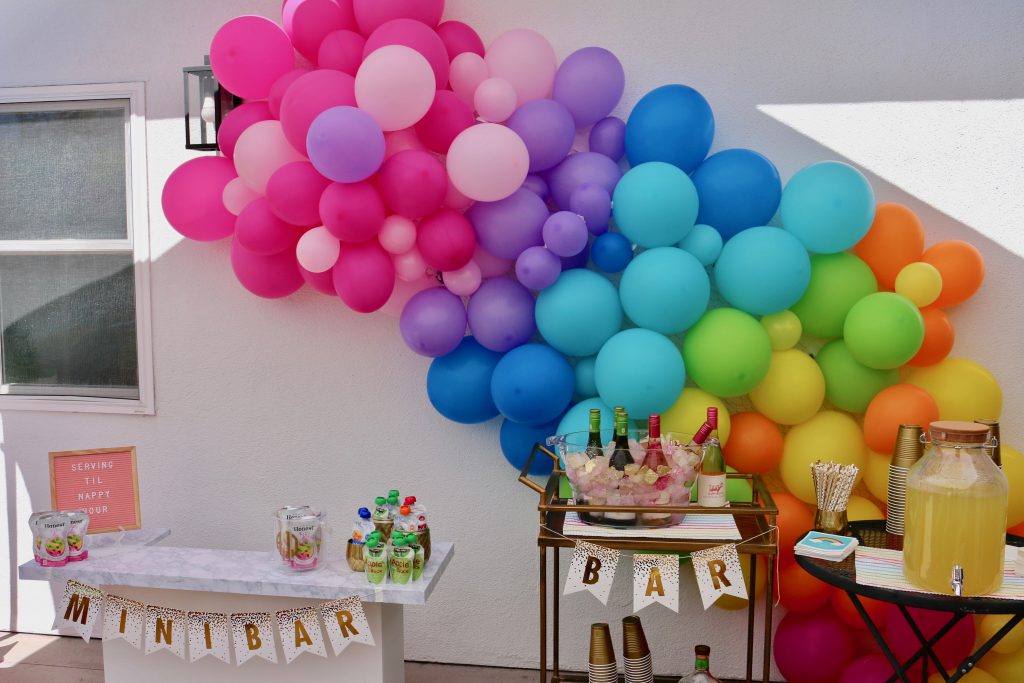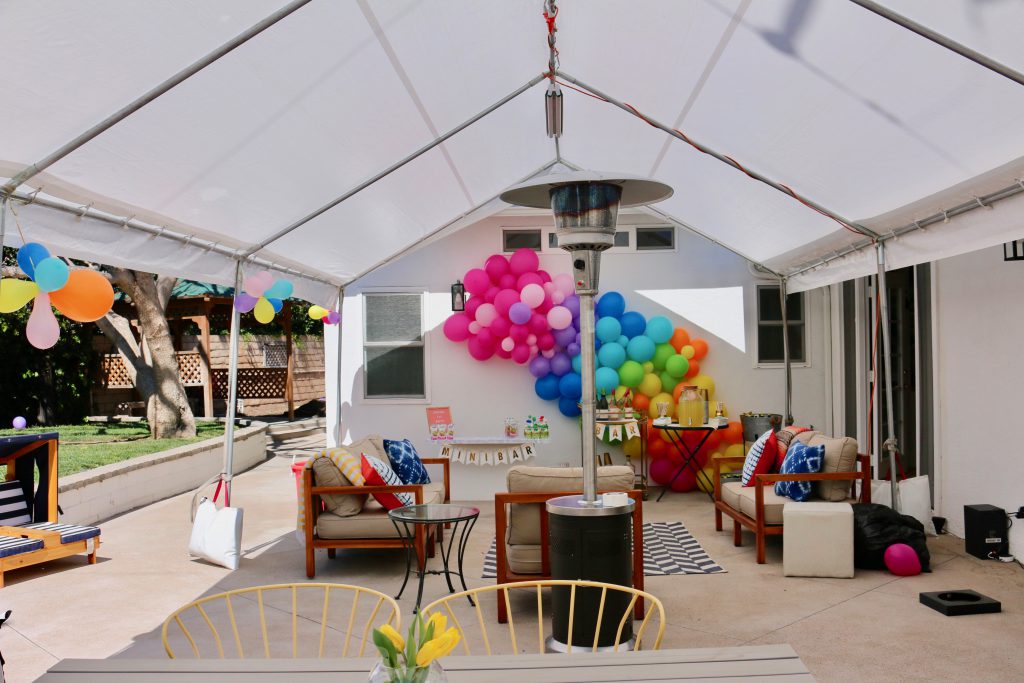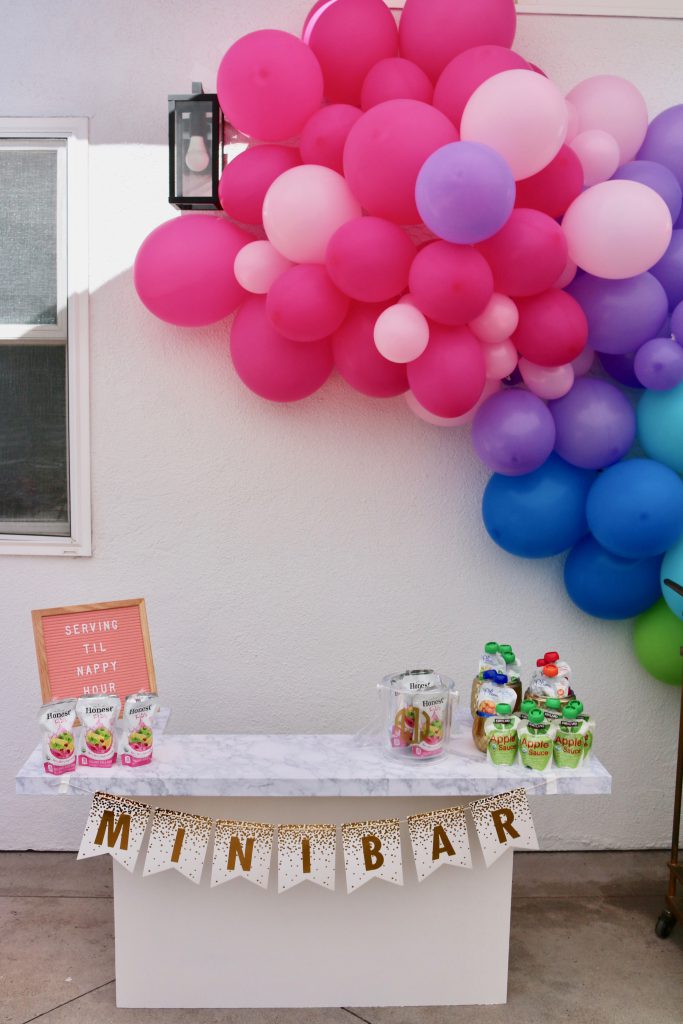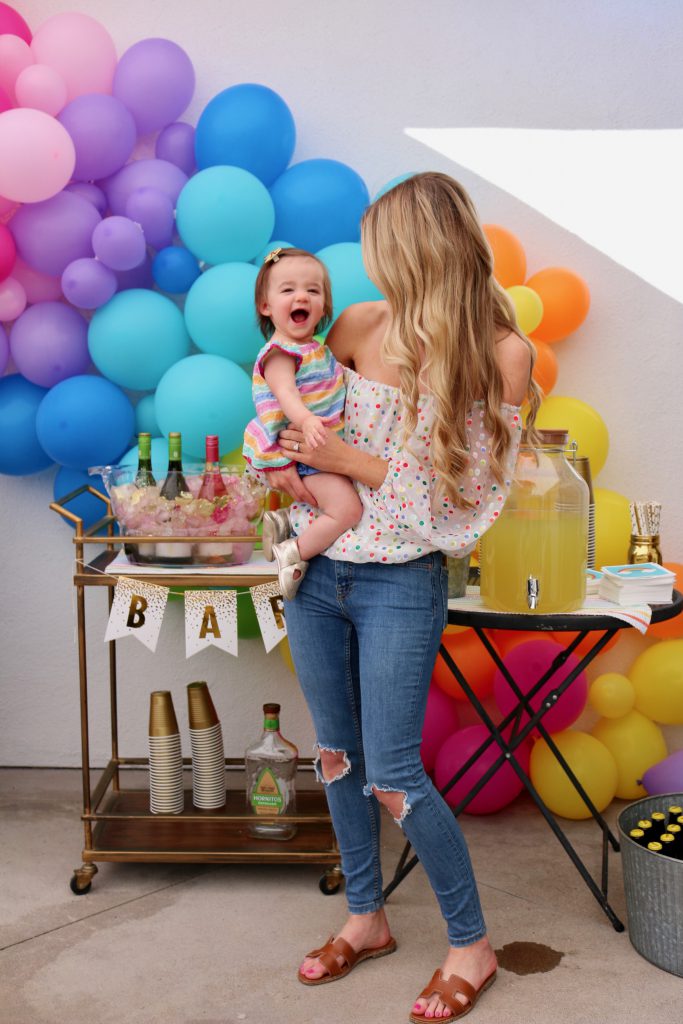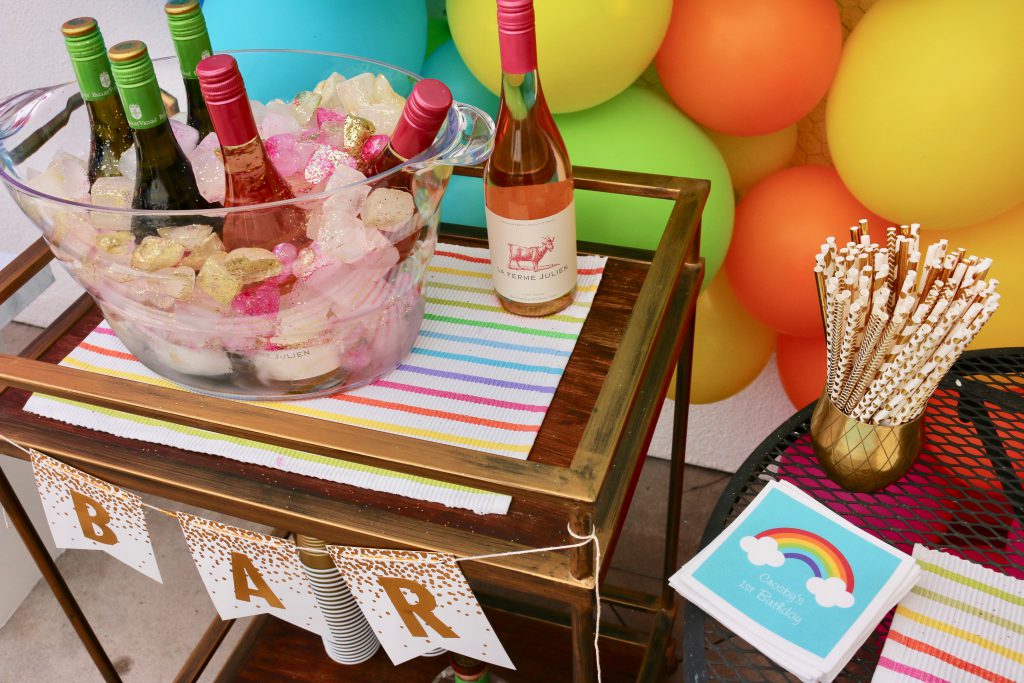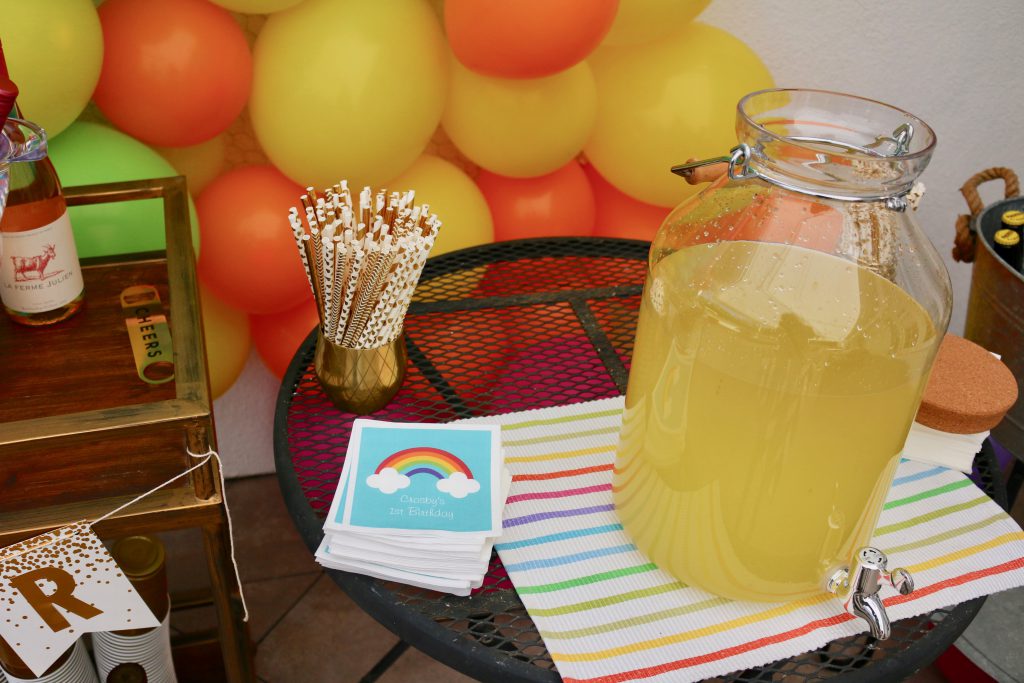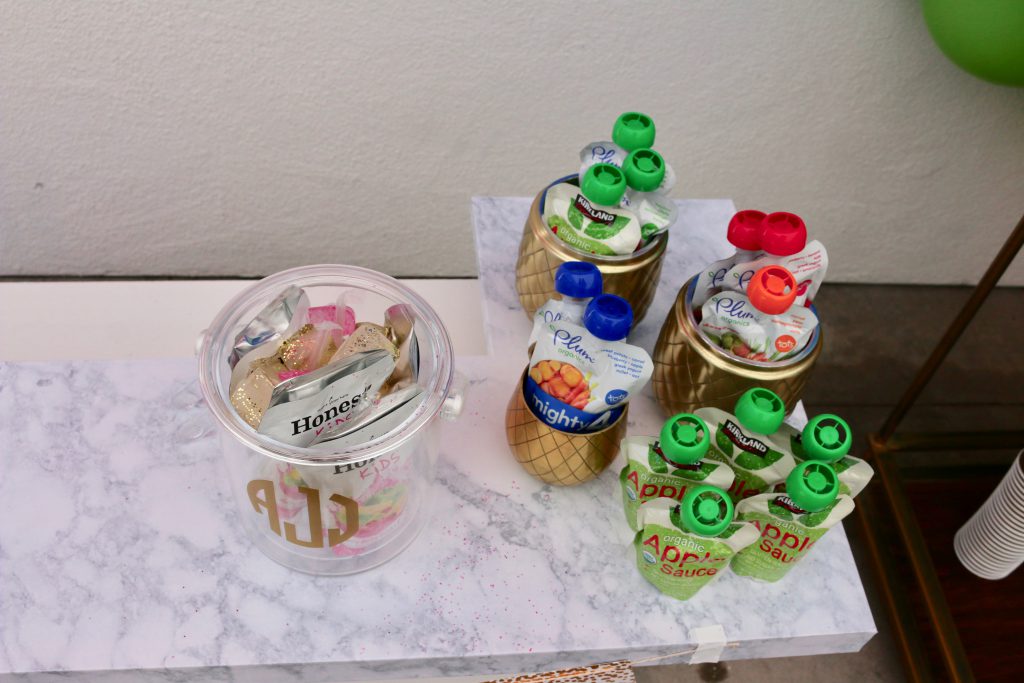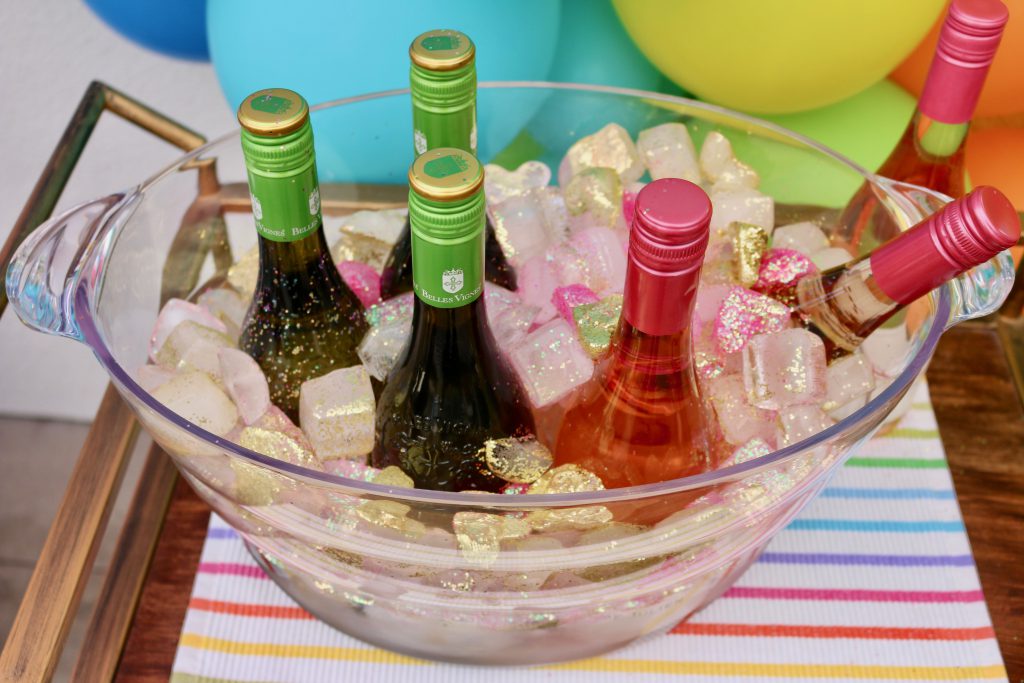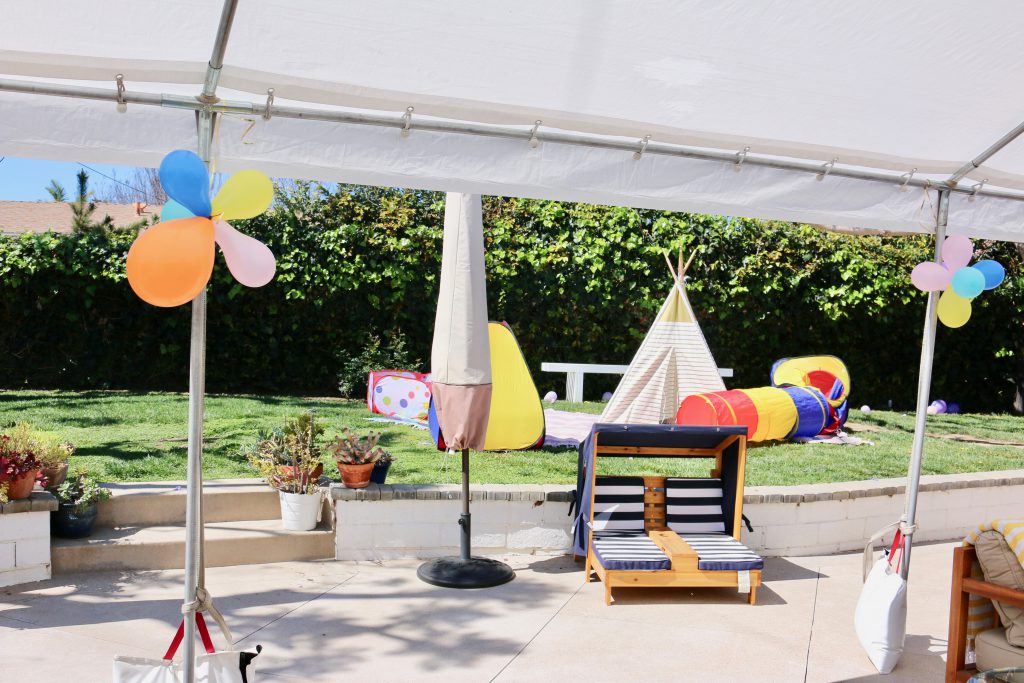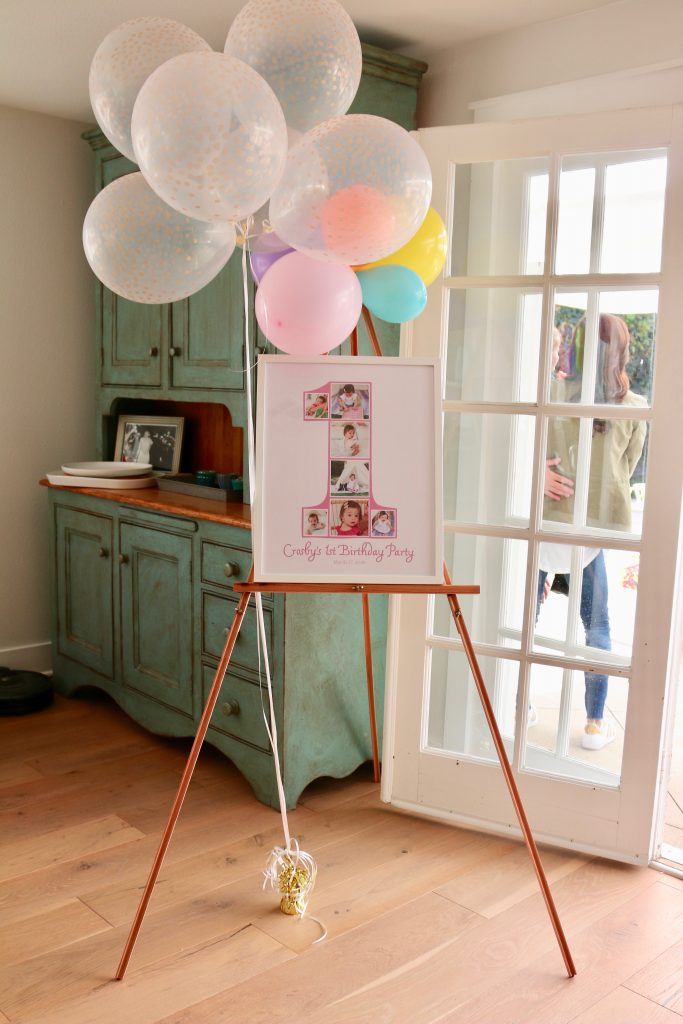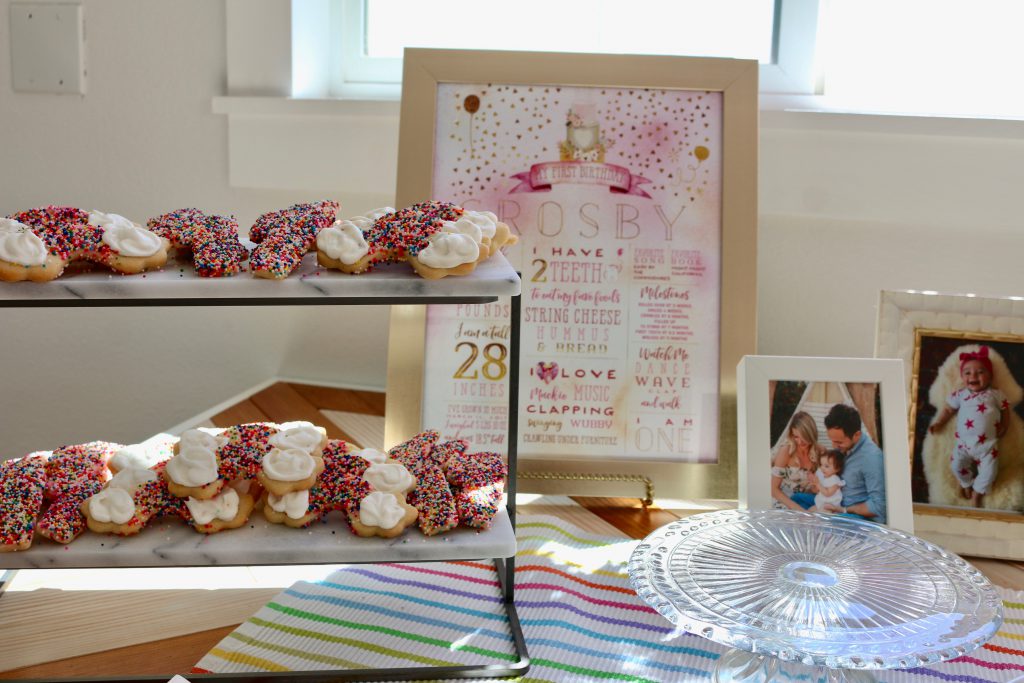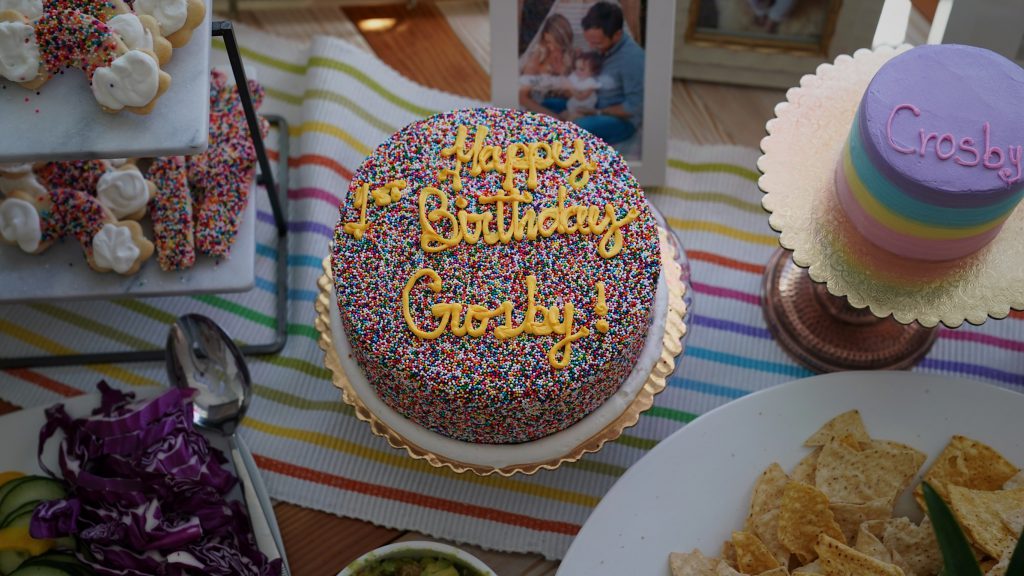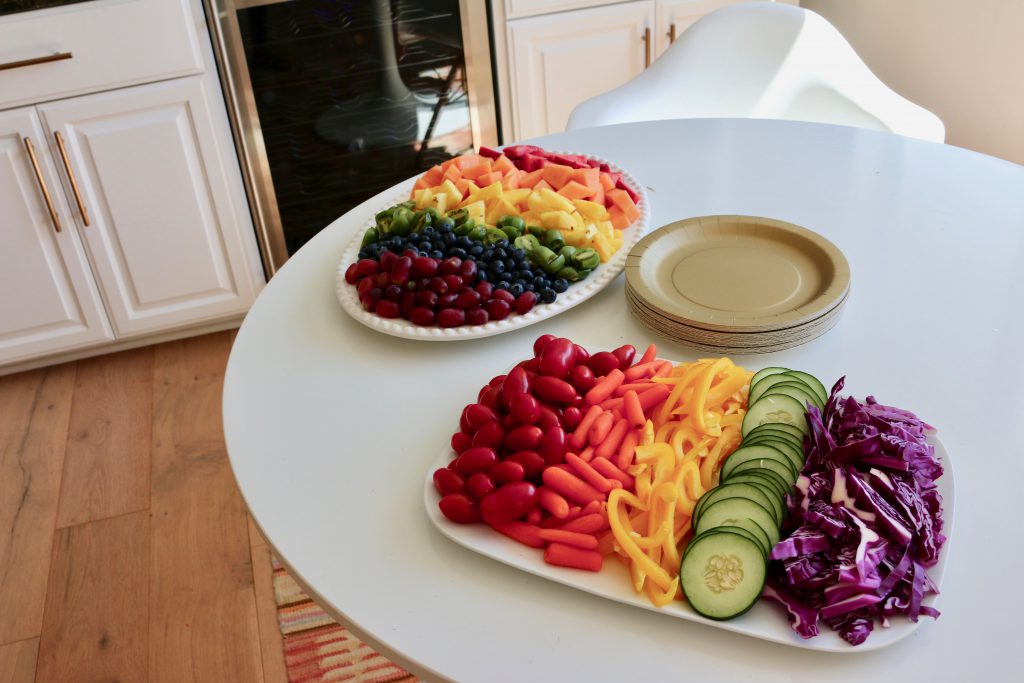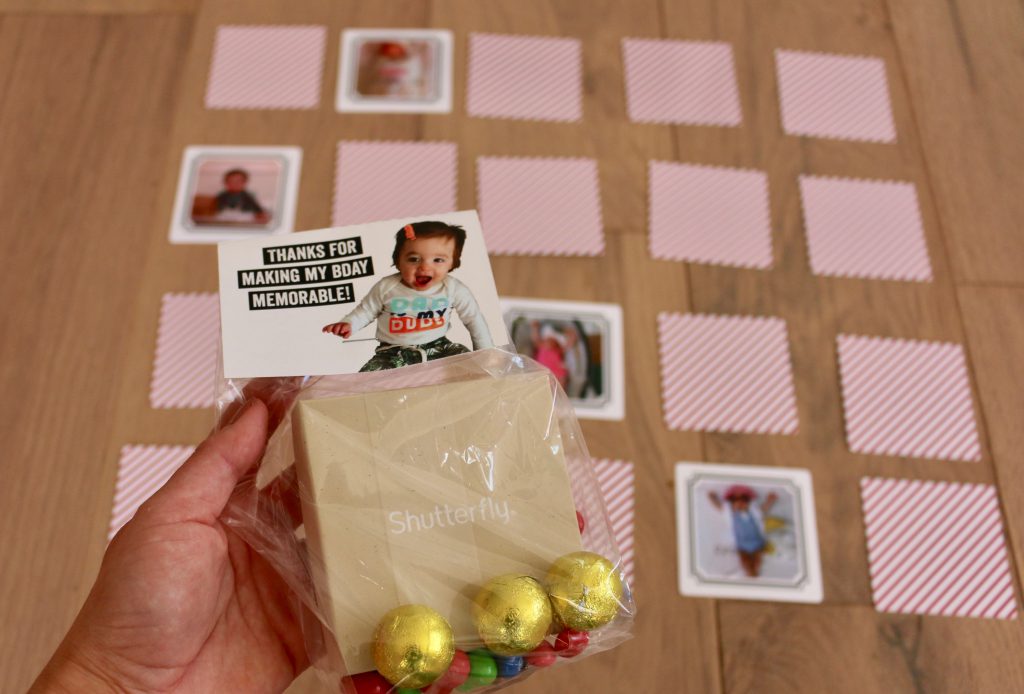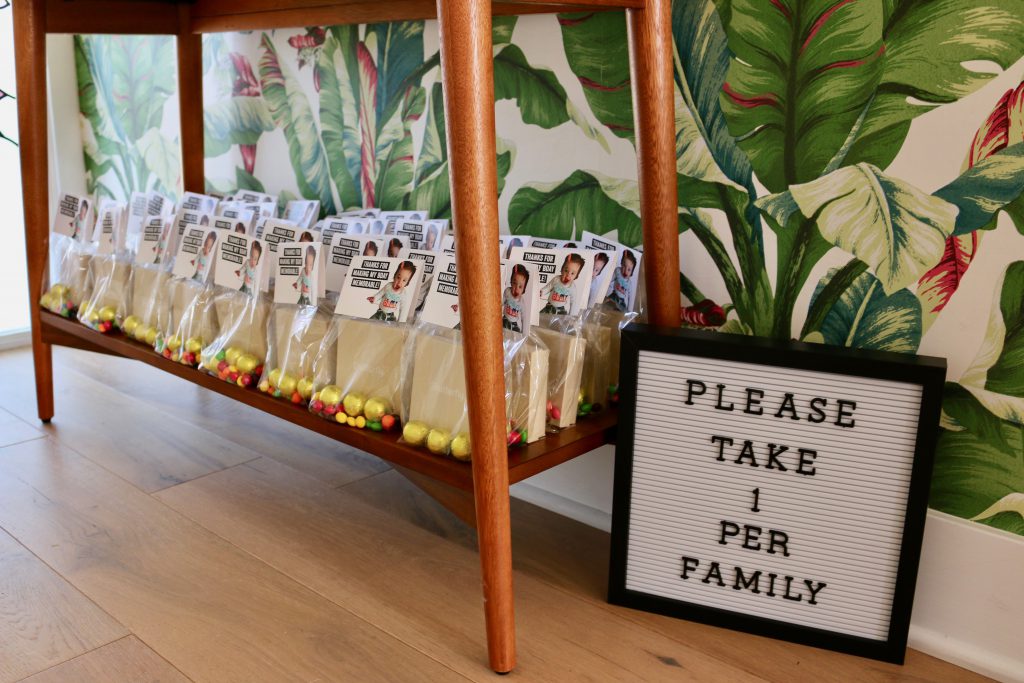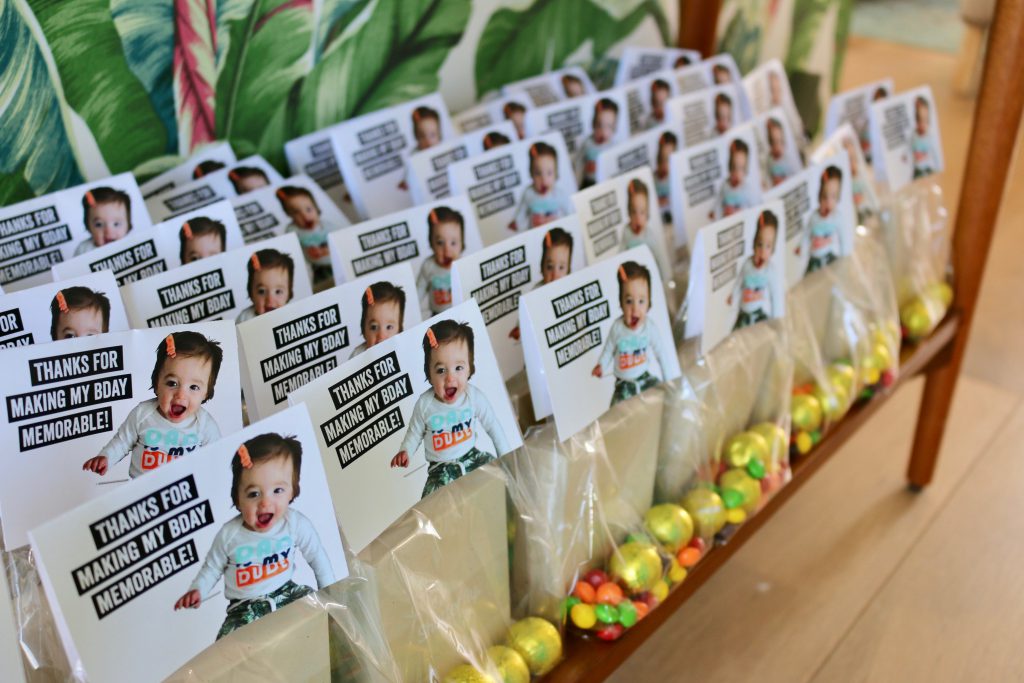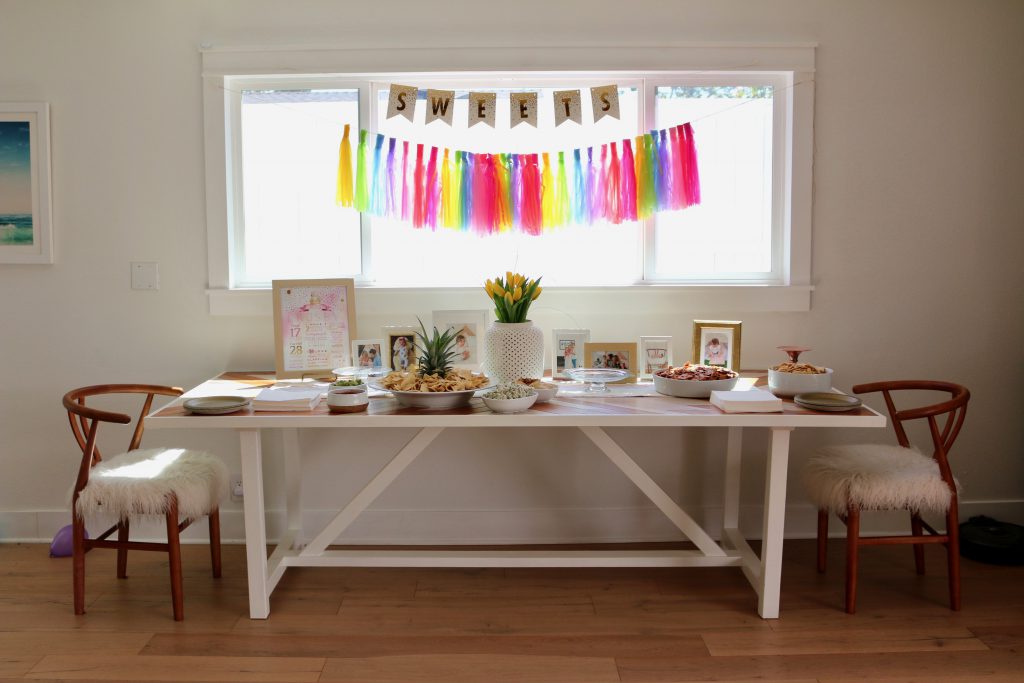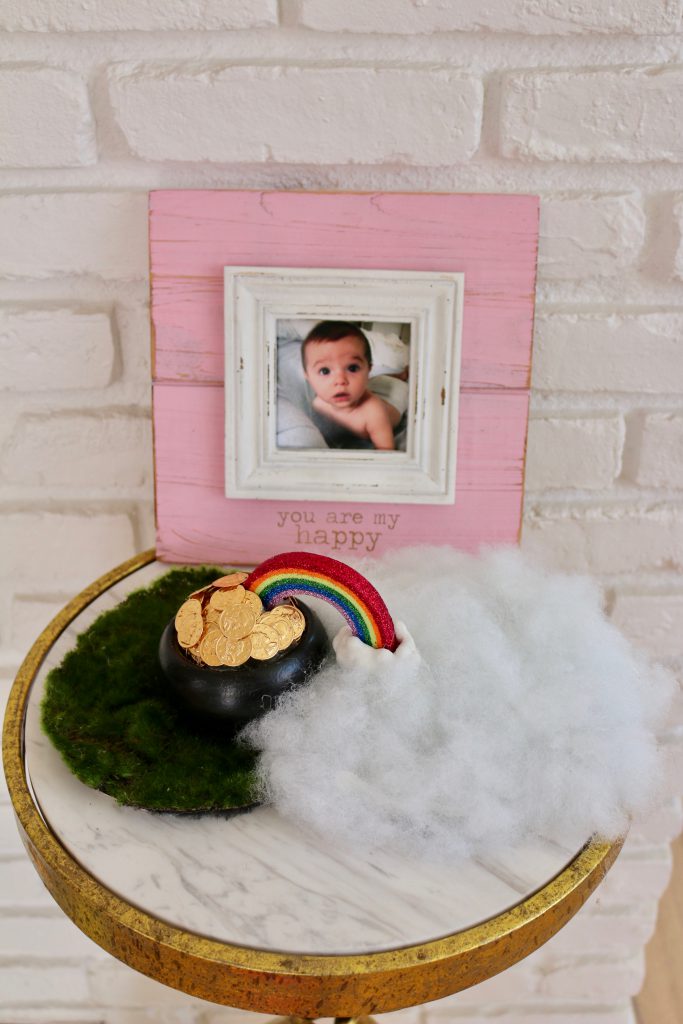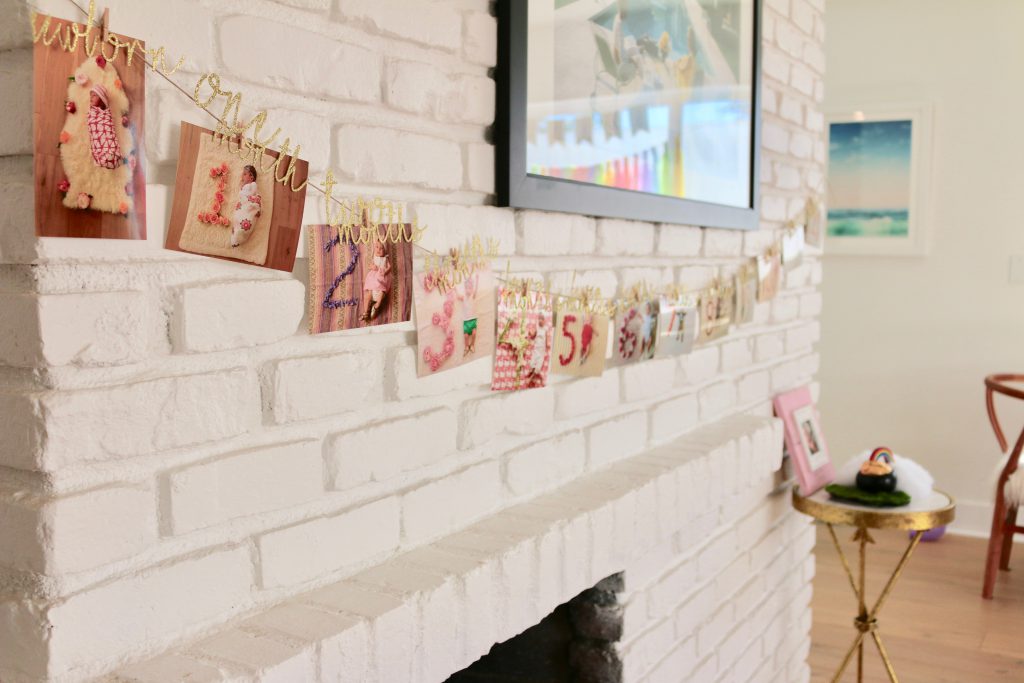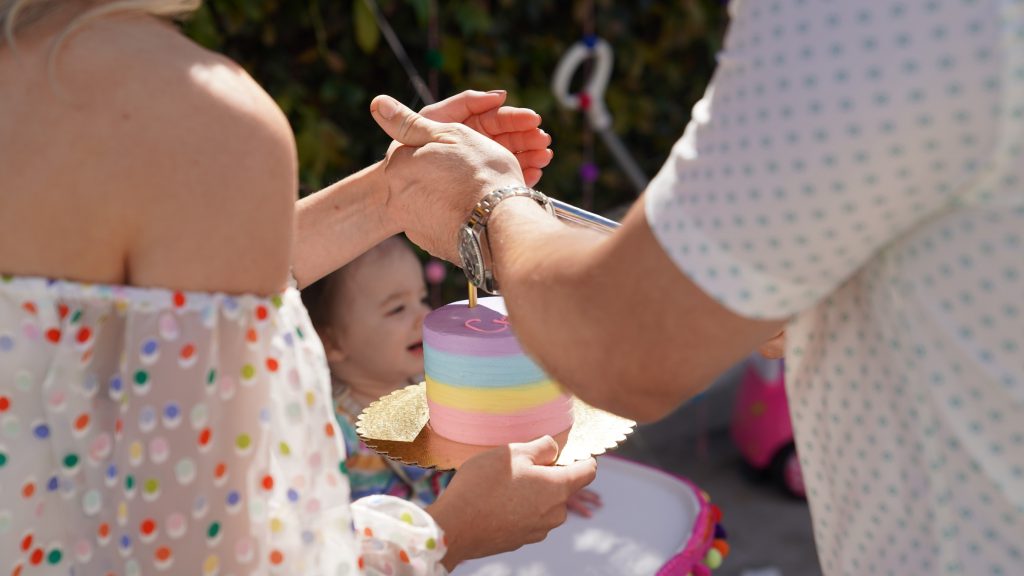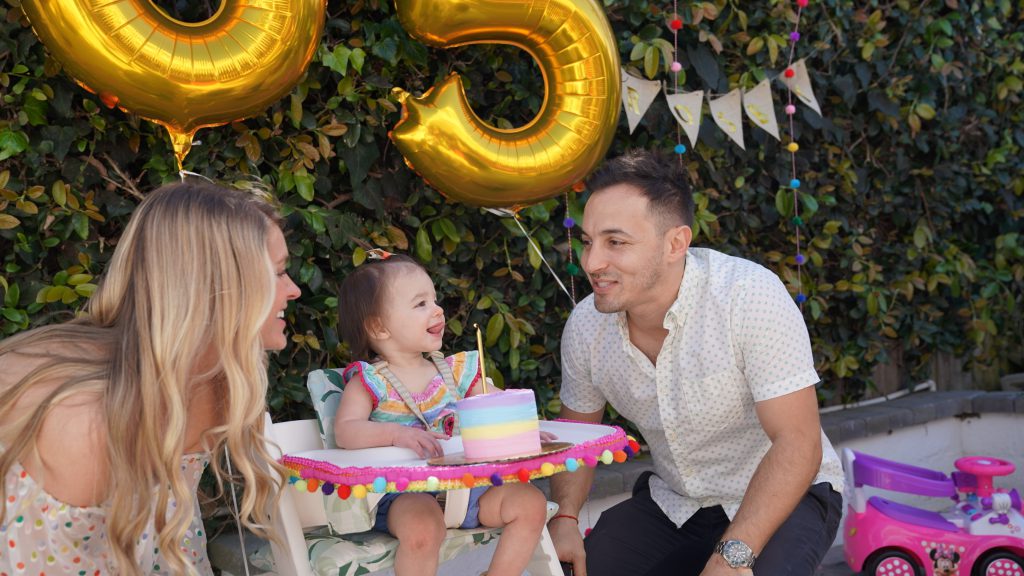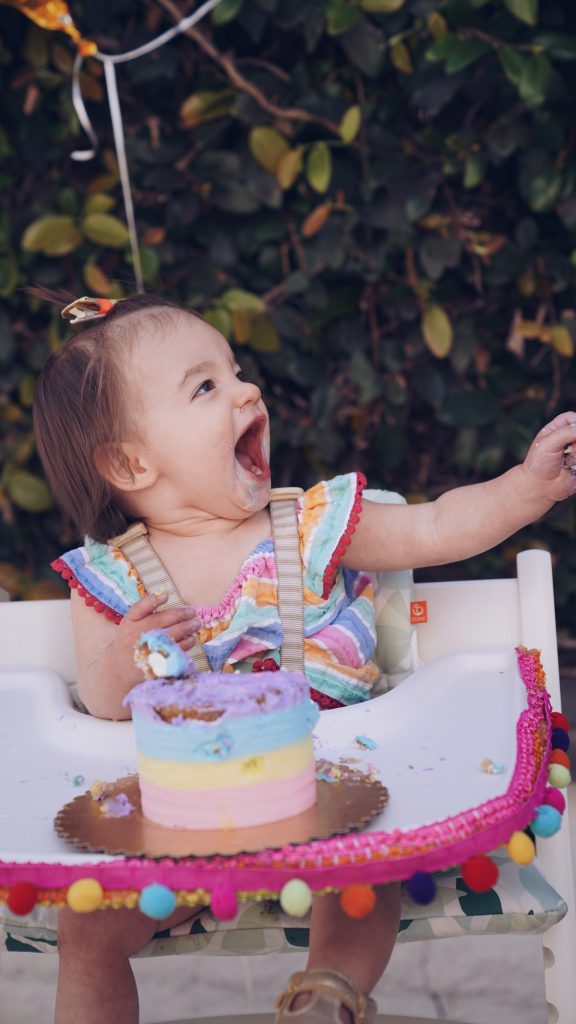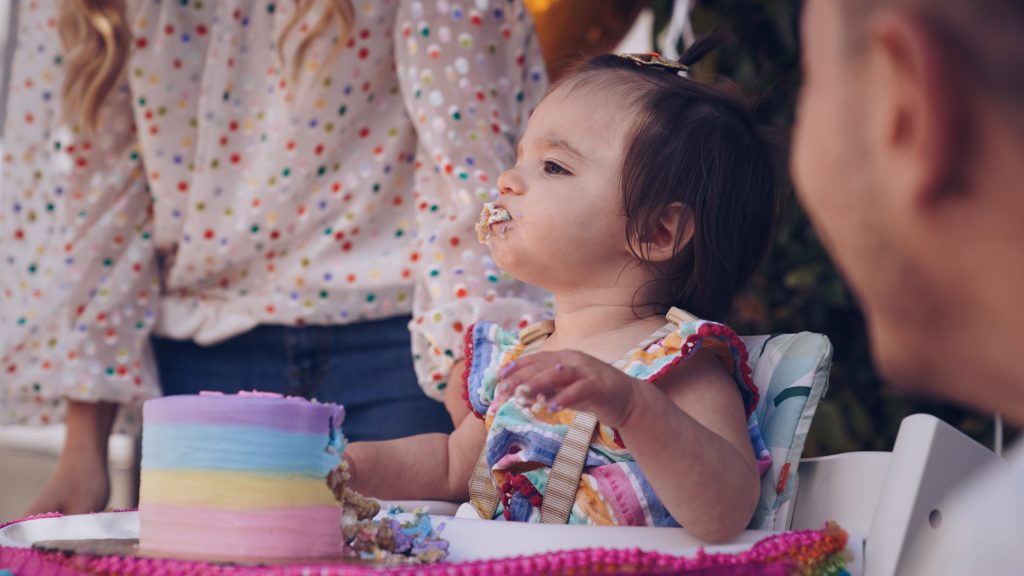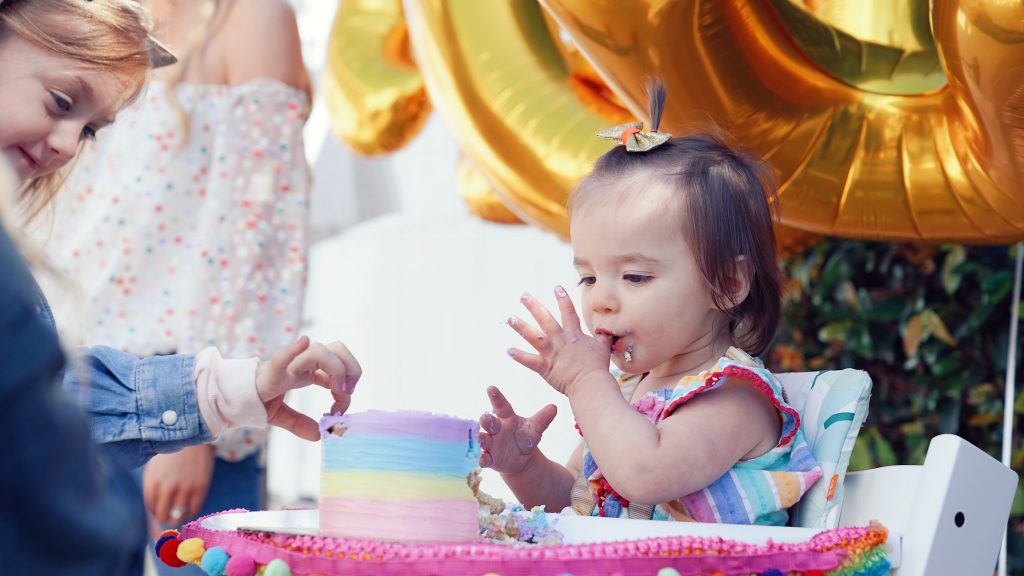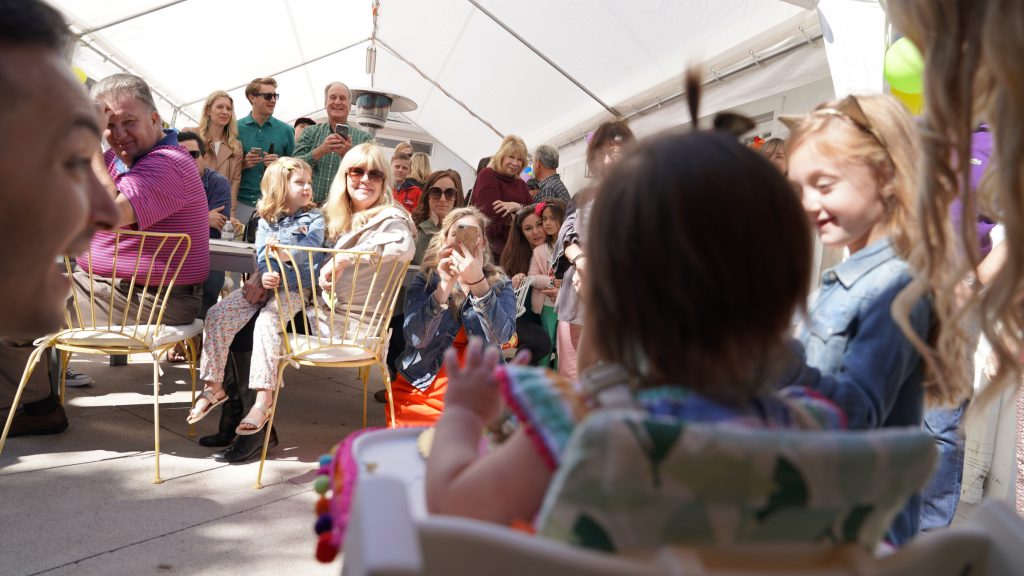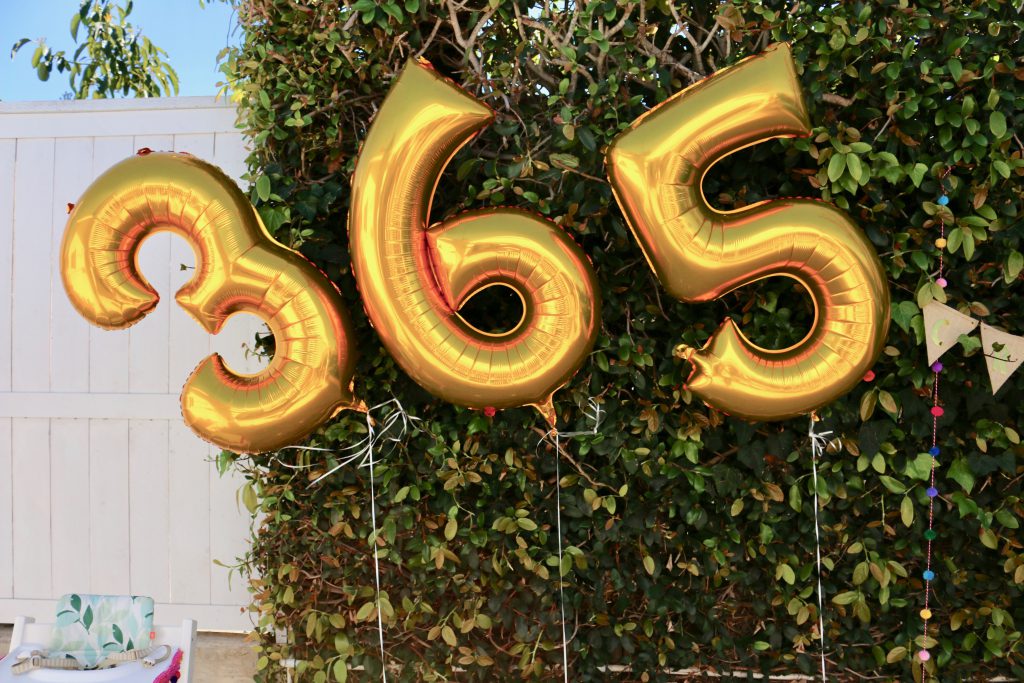 – outfit details –
on me: top, jeans, similar sandals
on Crosby: bow, rainbow outfit c/o, shoes c/o
– party details –
1 sign c/o
gold and white confetti banner
high chair c/o
Thanks for stopping by today!