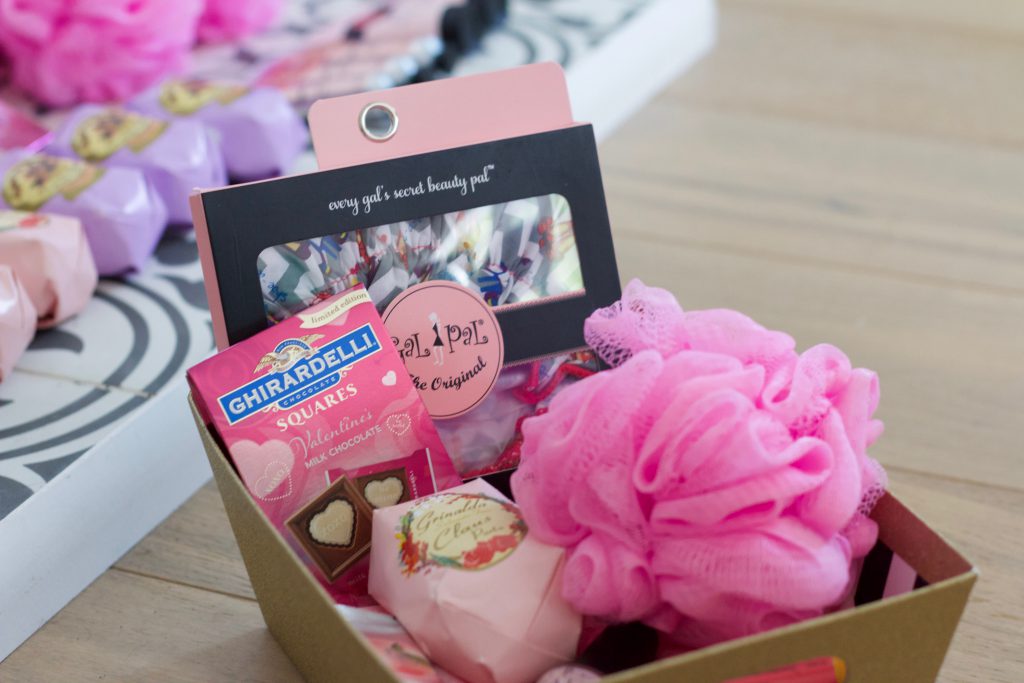 A few months ago six of my mother-in-law's friends threw me a baby shower – you may remember this post about what I wore. I know how much work goes into hosting a shower and I wanted to put something together to thank them for all of it. I came up with this shower themed basket and had fun buying all the pink shower and bath things. I also lucked out – this shower was a few weeks before Valentine's Day and I was able to find candy with pink packaging. Best time of the year to have a girl!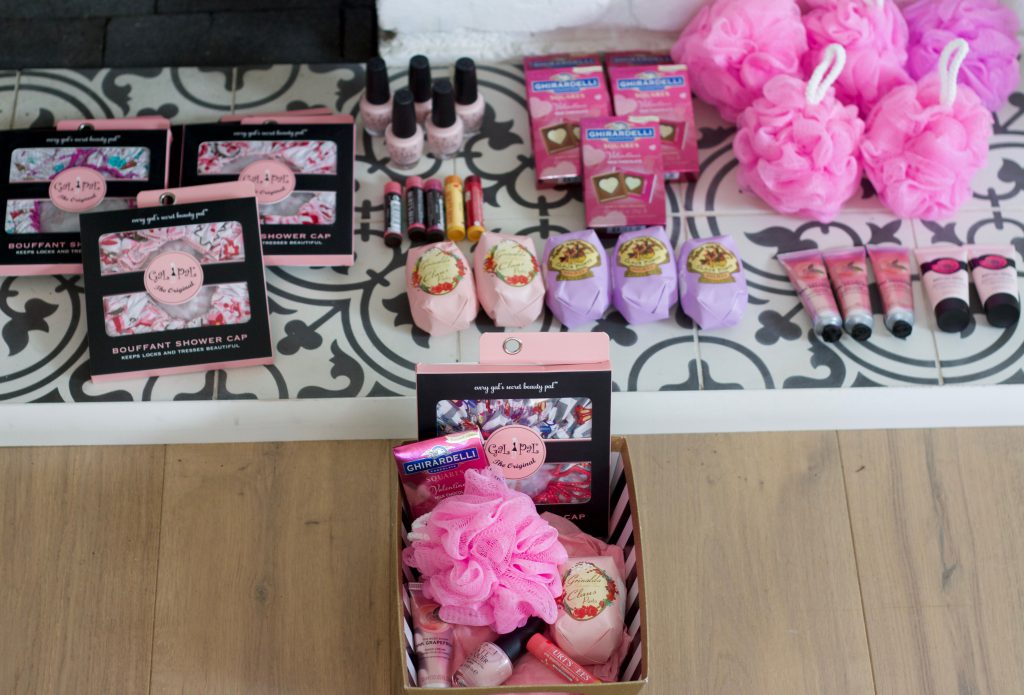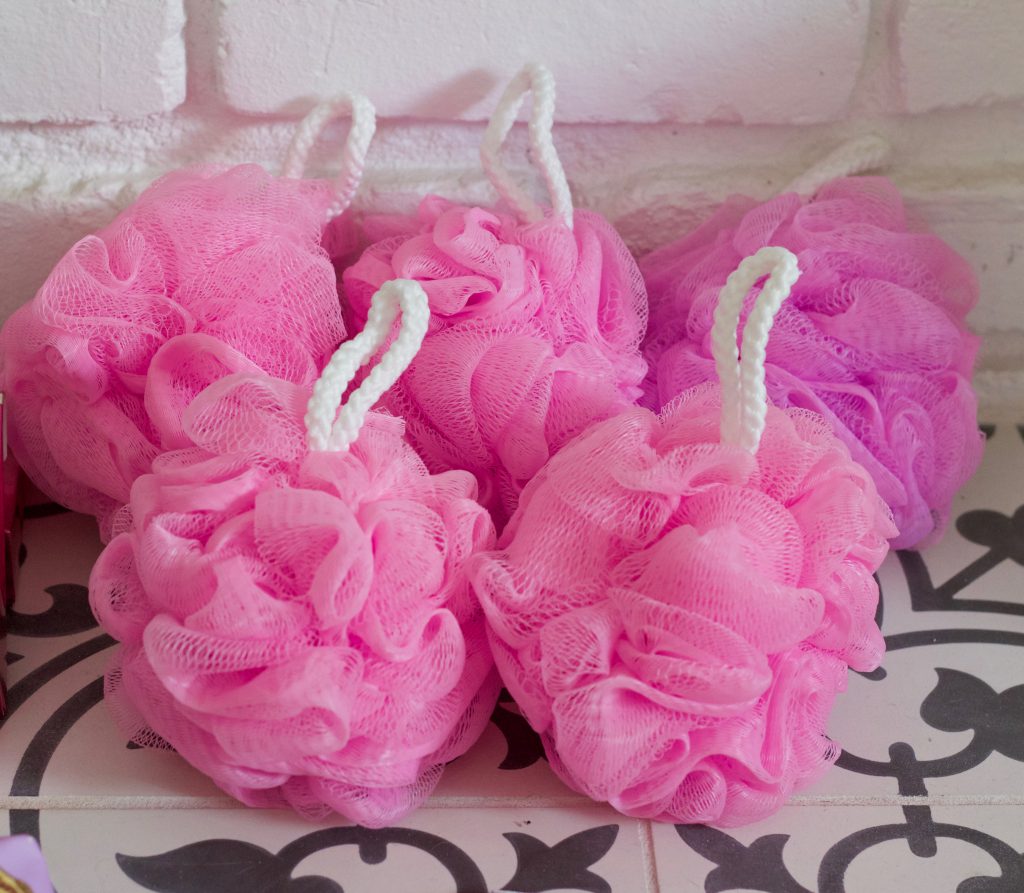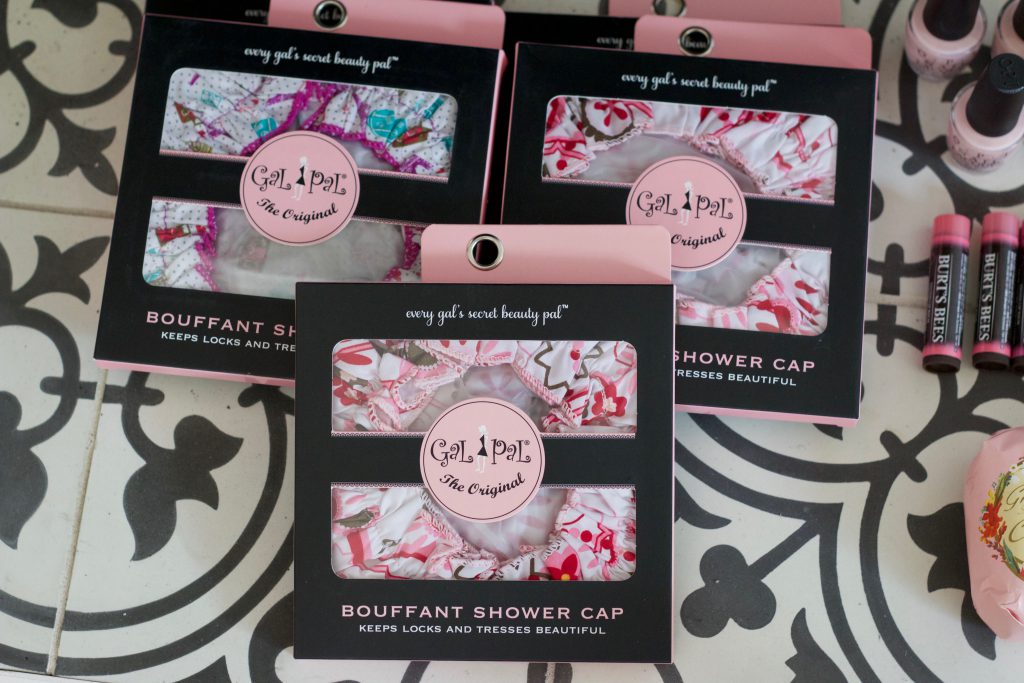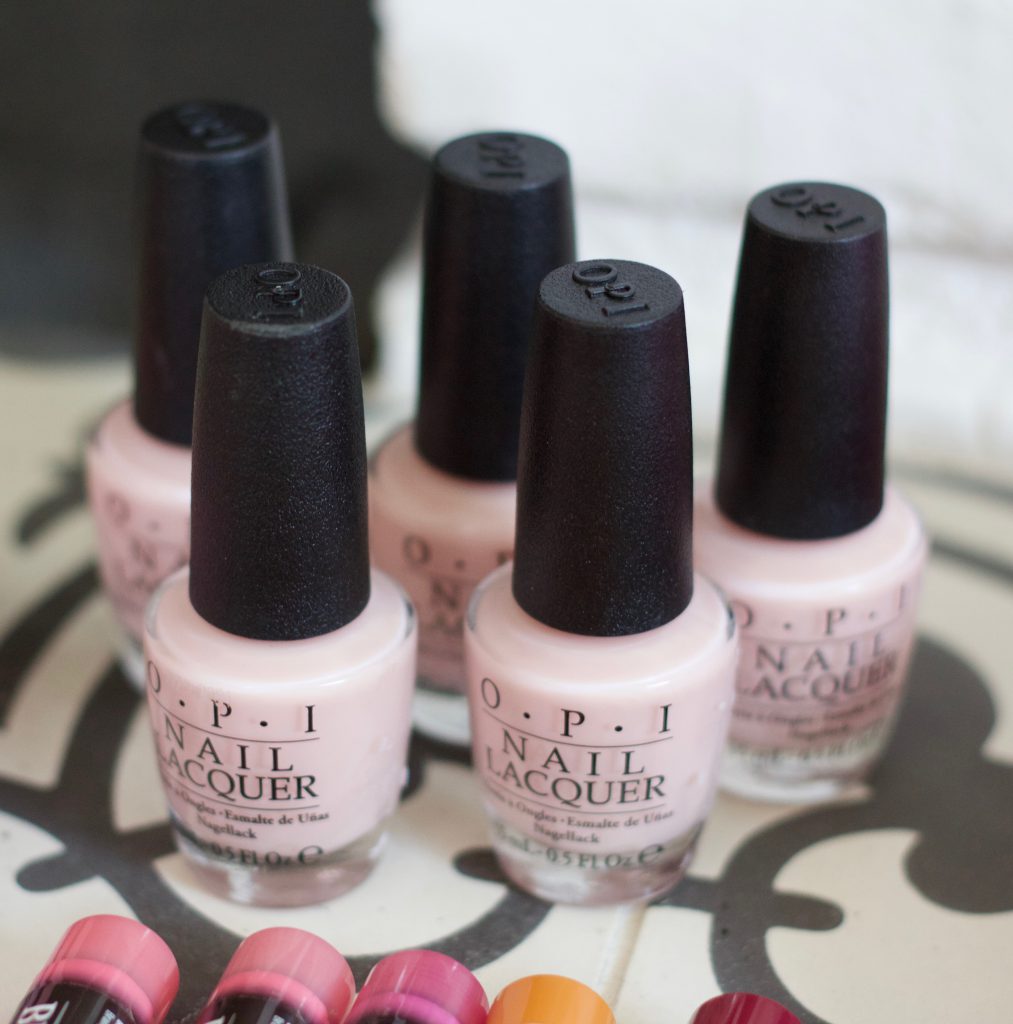 In each basket I included a shower cap, loofah, small bar of soap, hand lotion, nail polish, chapstick and of course the candy. I love gift baskets and a I love a theme, it makes it a lot easier and more fun to shop for and put together. If you want to stick with the shower theme something like this would work for a bridal shower too!
Other great hostess gifts ideas gift cards for spa treatments or mani pedis, bottles of wine with custom labels or anything handmade. This same group of women also hosted a bridal shower for me before we got married and I thanked them with bottles of champagne I made look like pineapples – I followed this DIY.
– shop the post –

Thanks for reading – hope you have a great day!