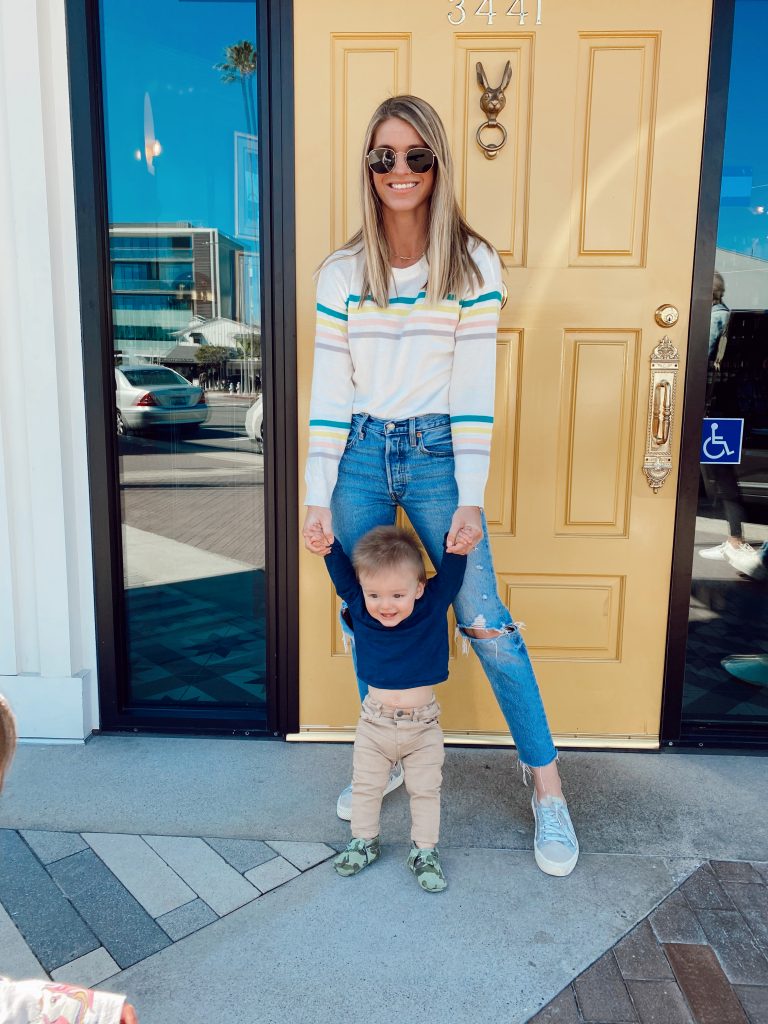 Maybe it's because our weather has been so warm this week, but I'm really feeling spring right now! I absolutely love the start of spring (really any new season), but I think spring clothes are my favorite. The easiest way to start transitioning your wardrobe right now is with sweaters you can wear when it's both cold and warm. I found six that are perfect to refresh your winter wardrobe and wear into the warmer months over dresses, shorts and skirts.
Like a Rainbow sweater (pictured above)
Love this light weight sweater. It's perfect for spring but can be layered for colder days too. The bright stripes are so fun.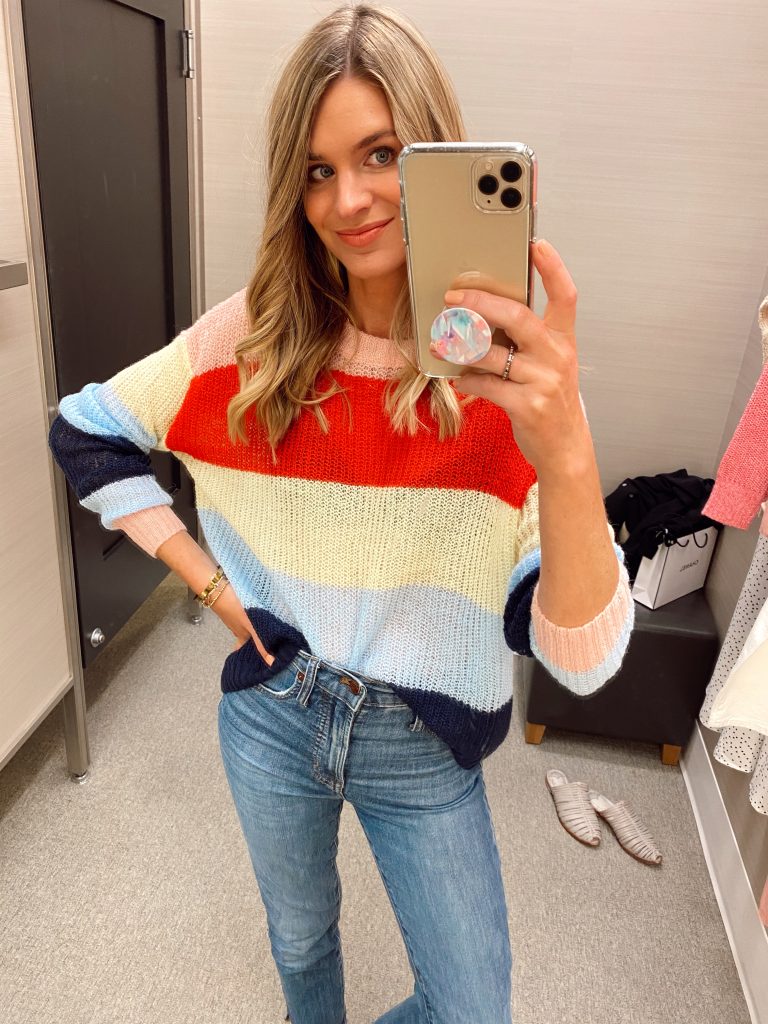 Love the thick stripes and chunky knit here. Looks super cute with blue jeans but would also work with white denim and shorts.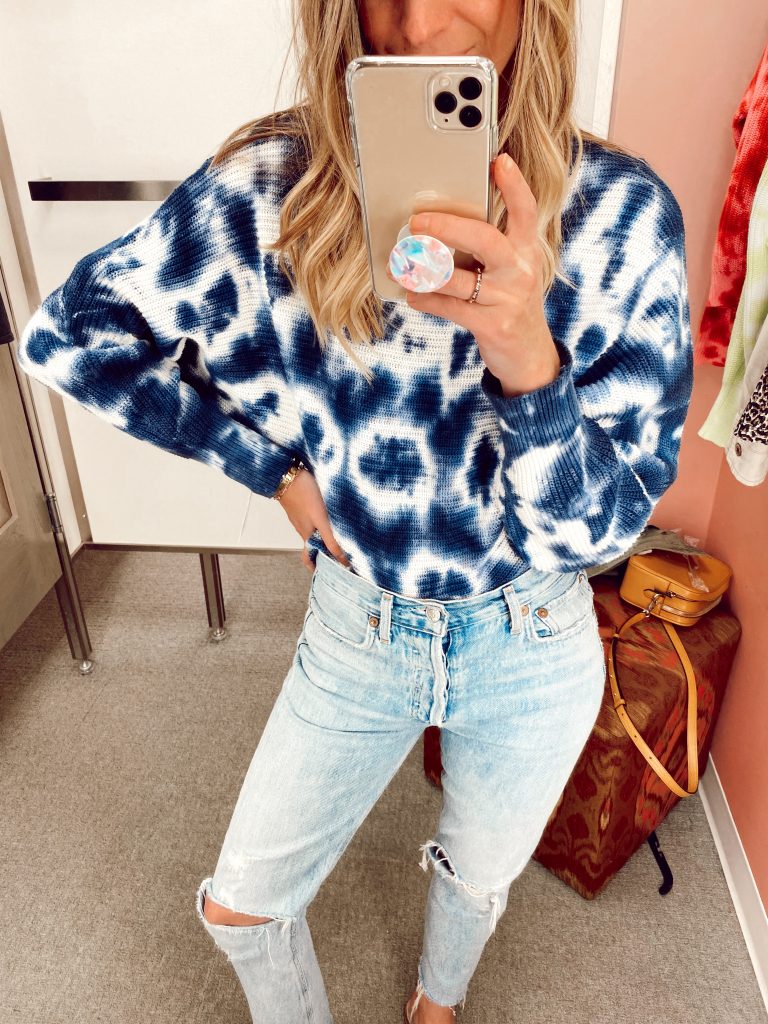 This sweater comes in a few different colors and is right on trend. It has a slouchier fit and will look so cute with cutoffs when it's warmer.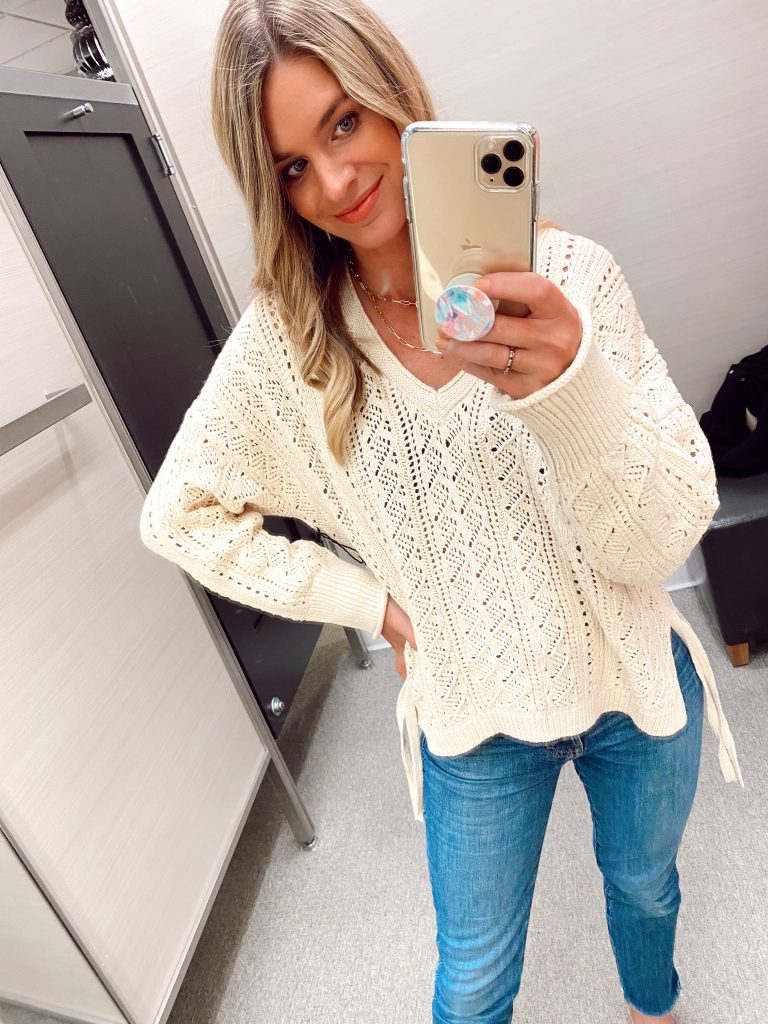 The detailing on this sweater is gorgeous and I really love the side ties. So pretty and can be worn so many ways. It would look great over a swimsuit or a dress.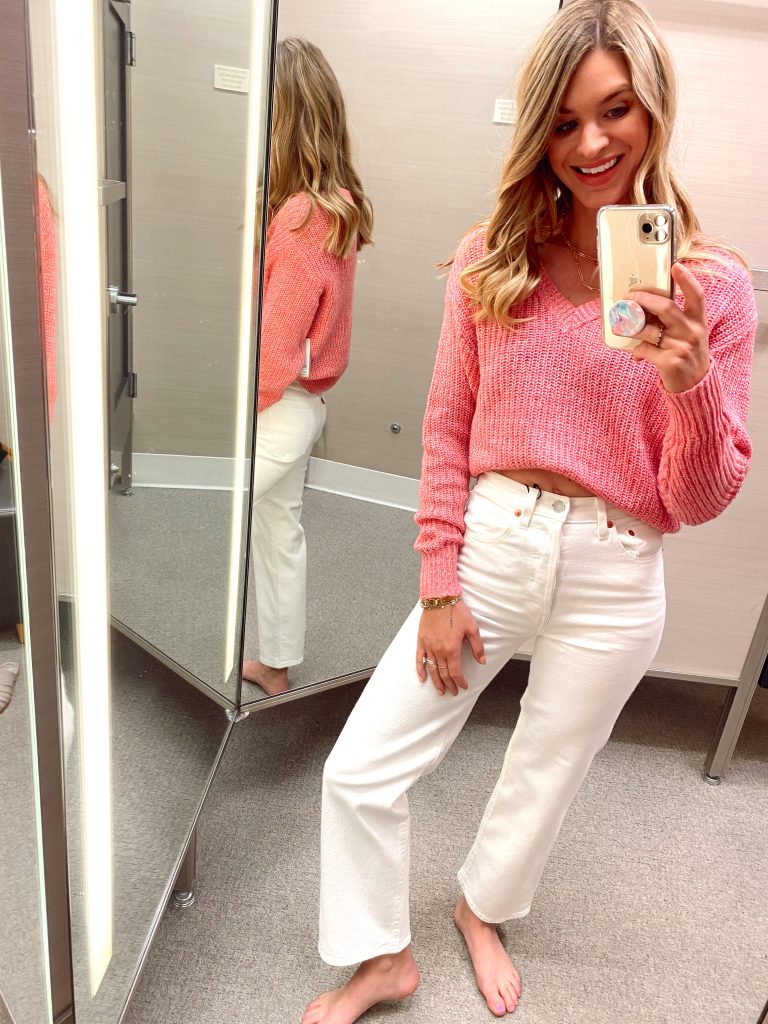 I did the bra tuck with this one to fake a cropped look, but it's definitely a full length sweater. I think the color is so pretty, especially with these white jeans. It comes in two other colors as well.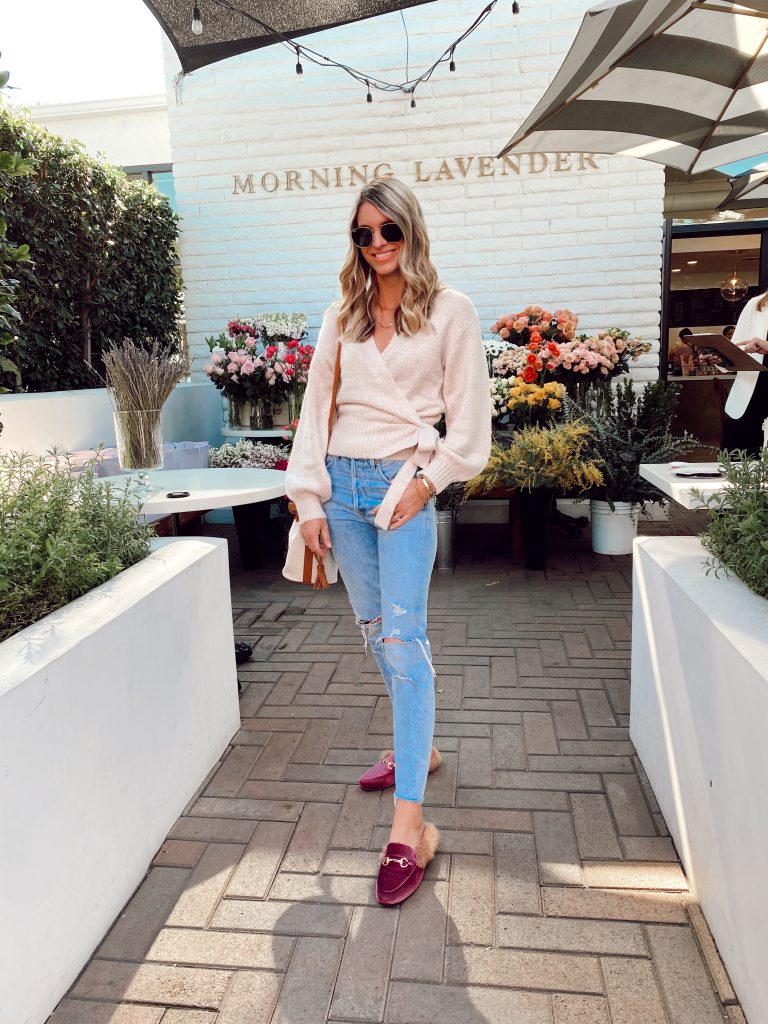 I wore this to an event earlier in the month and loved how flattering it was. The wrap style lets you adjust how fitted you want it to be so. It's the perfect neutral to wear with just about anything.
Hope you've had a great week – thank you so much for reading and following!