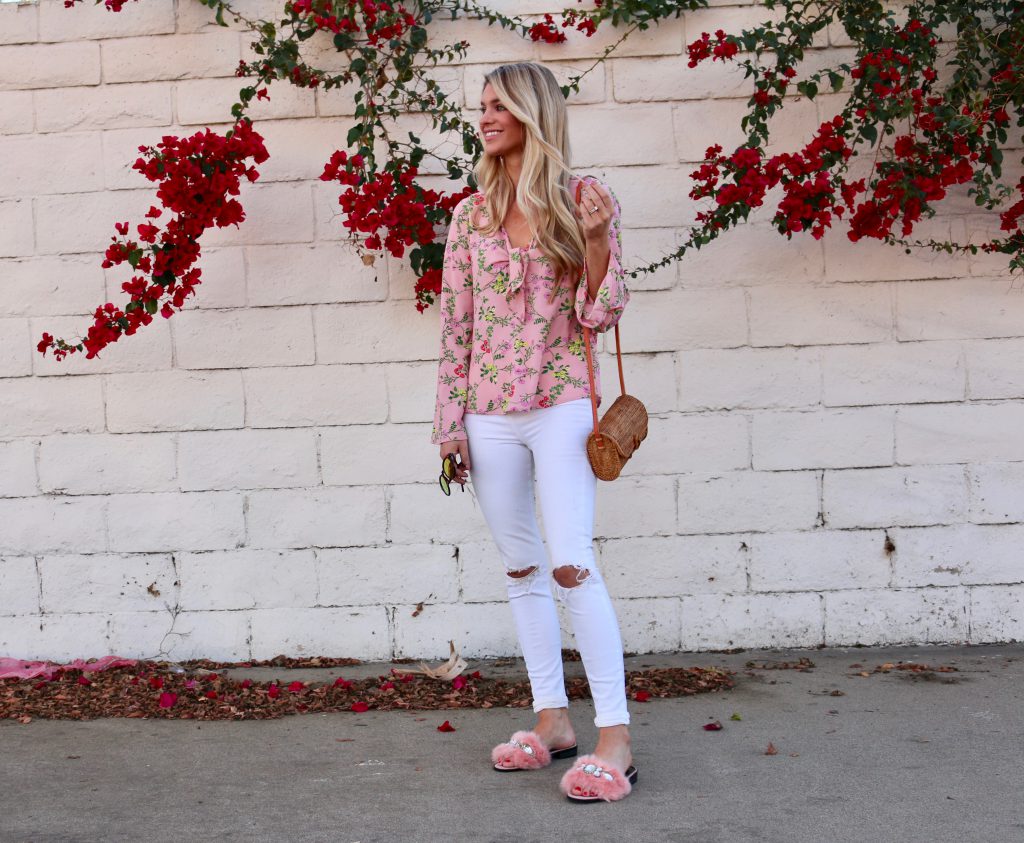 A few weeks ago I went on a little spring shopping trip after a closet purge and came home with this top. I try to clean out my closet every other month or so… it's so necessary with the amount of clothing I accumulate. Anyway, I noticed I was lacking some fun springy things and loved everything about this top. The colors are perfect for spring/summer/even winter in Southern California and I love the tie detail. I plan on wearing it again this week with my new "mom jeans."
I'm also really loving these shoes. They're not something I would have gone for even a year ago and seem a little out there but I've been surprised with how much I wear them with! They remind me of really chic slippers and also come in black, if the pink is a little too much for you.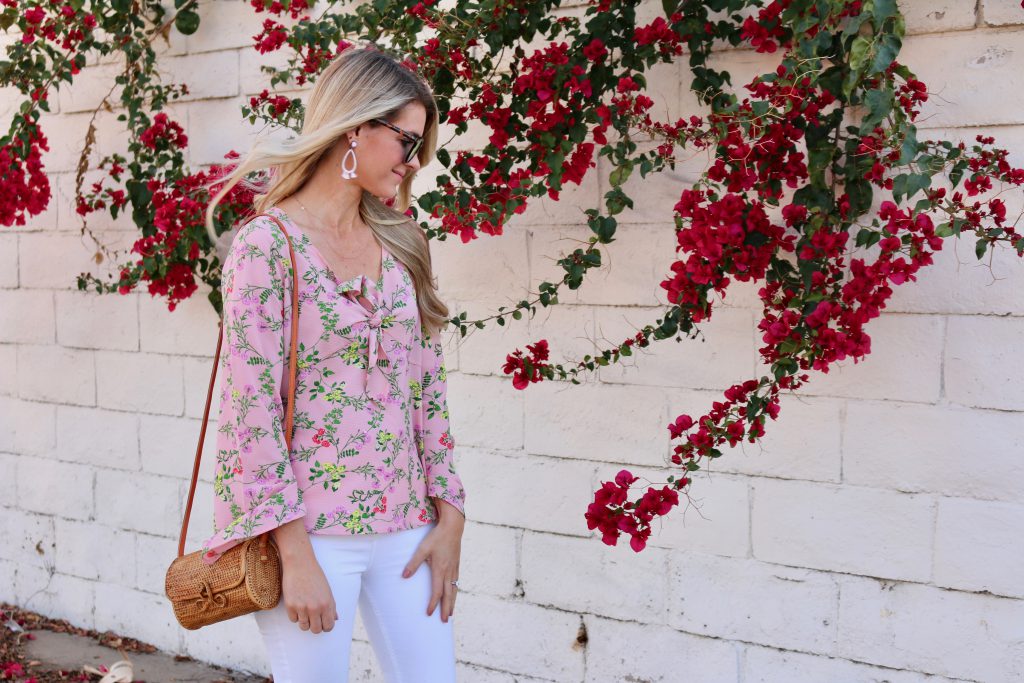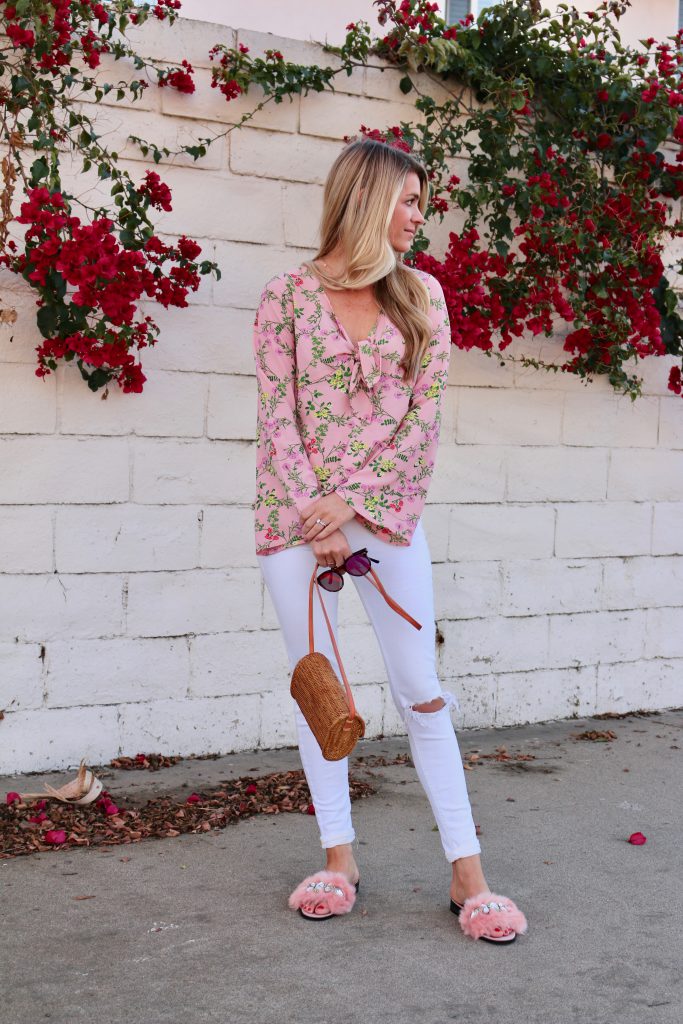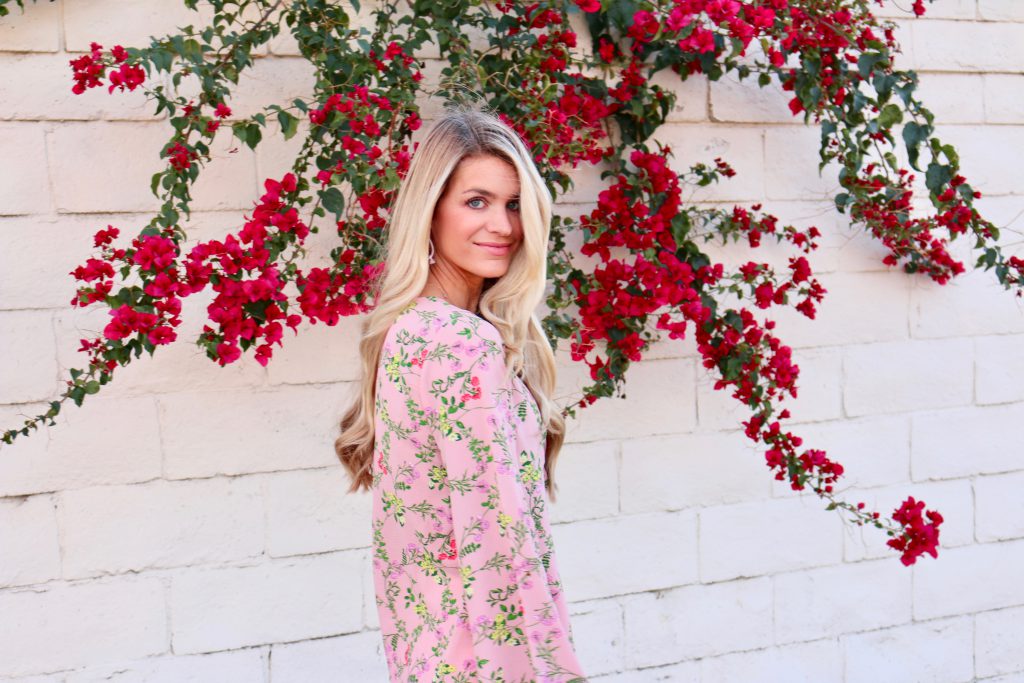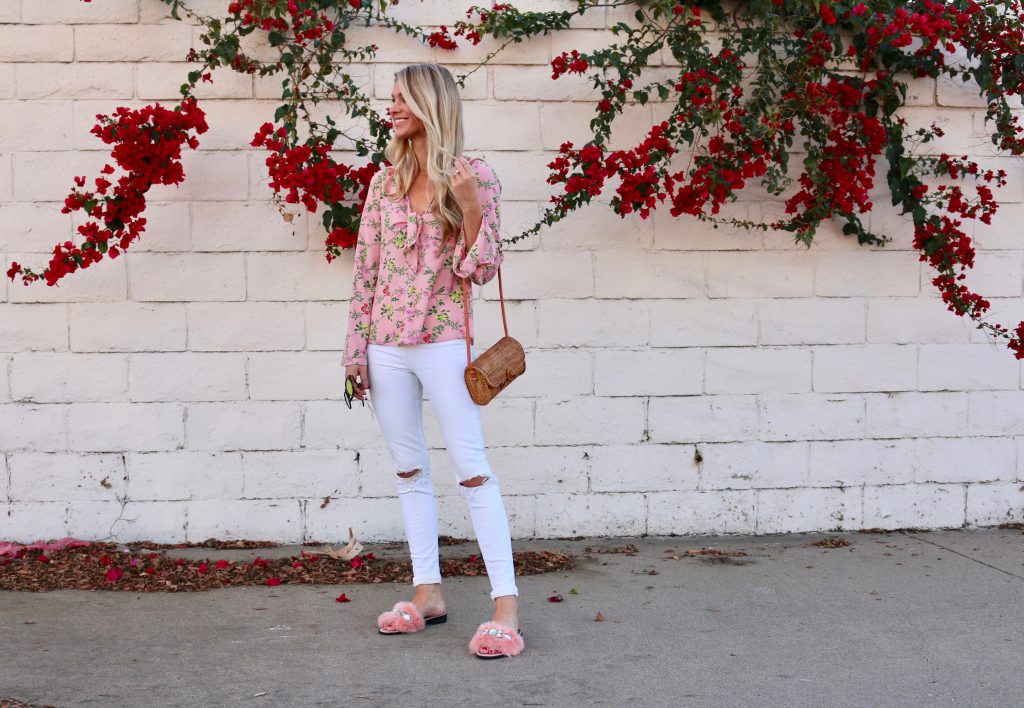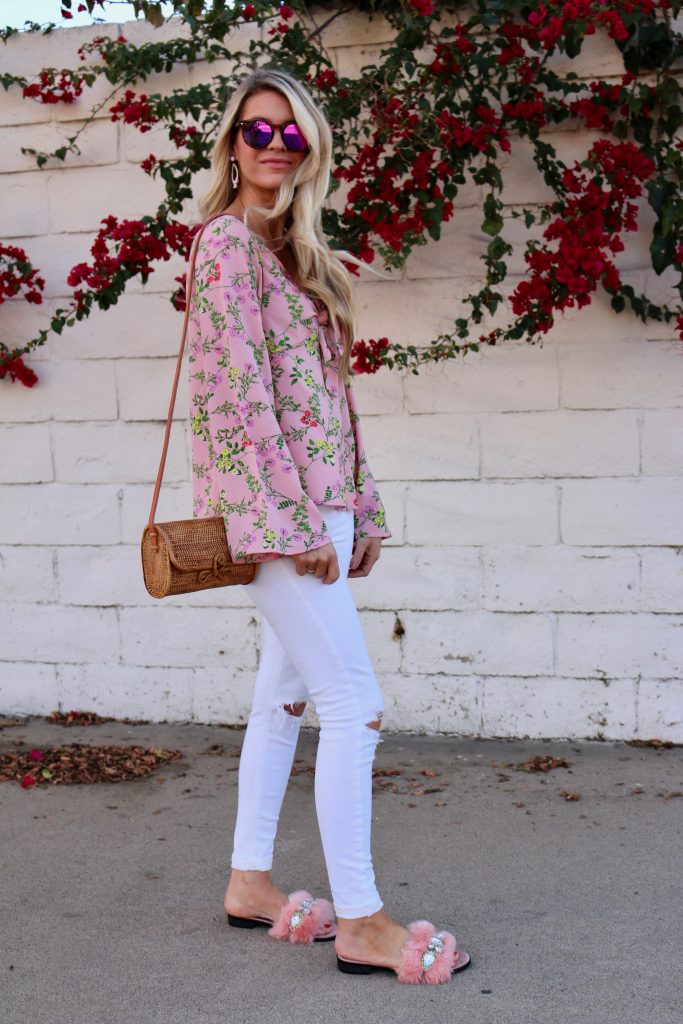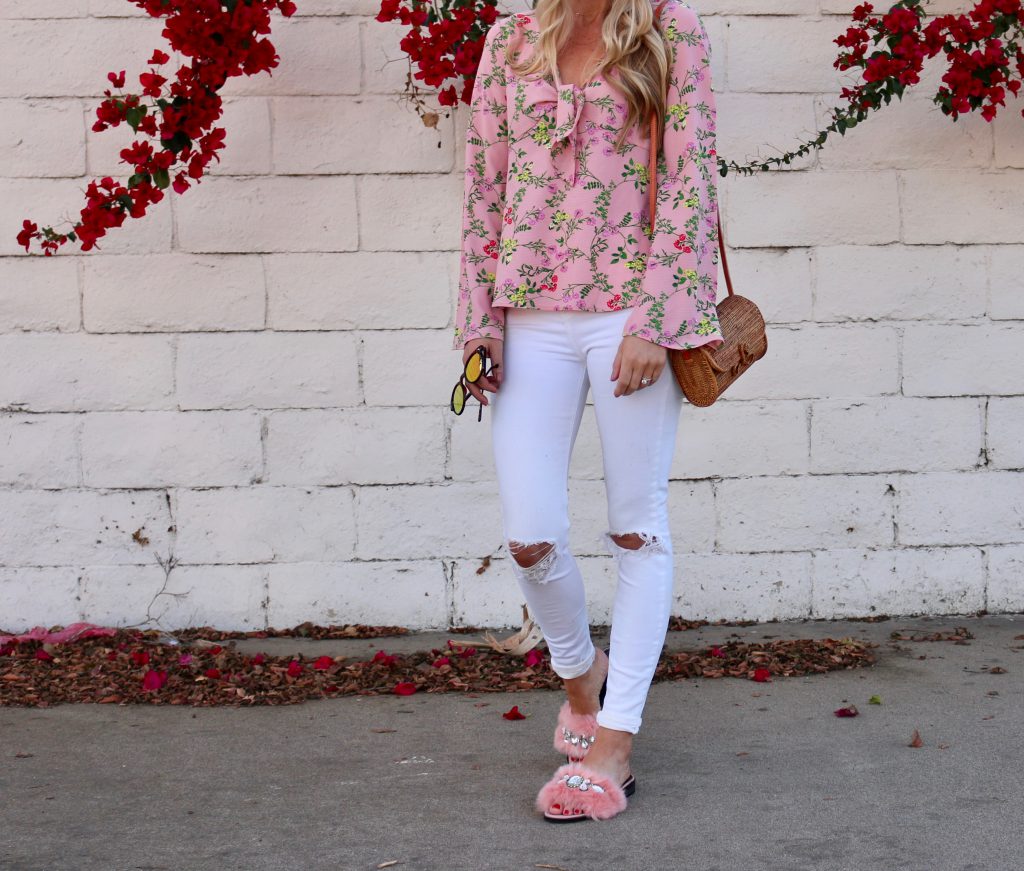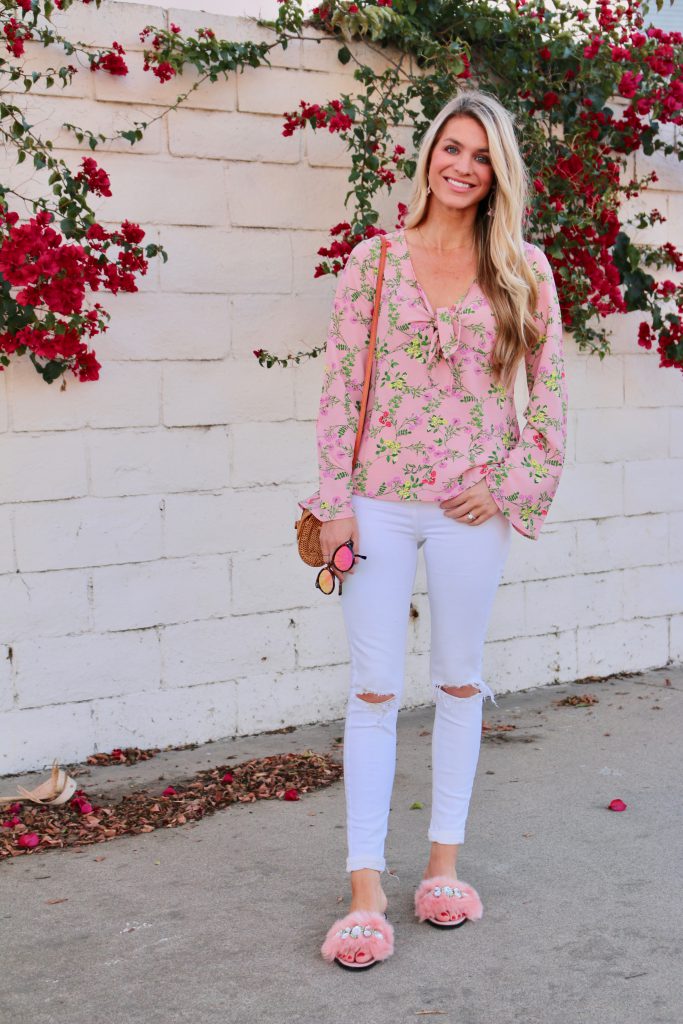 earrings c/o, sunglasses c/o, top, bag c/o (sold out // similar), jeans, shoes c/o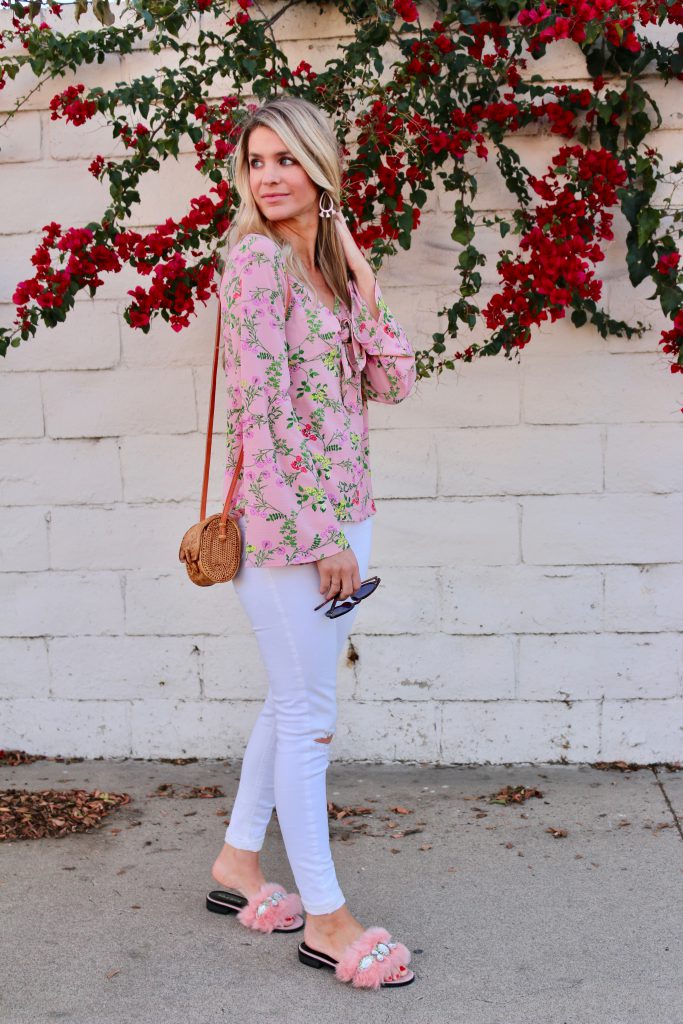 Hope you have a great week – thanks for reading!