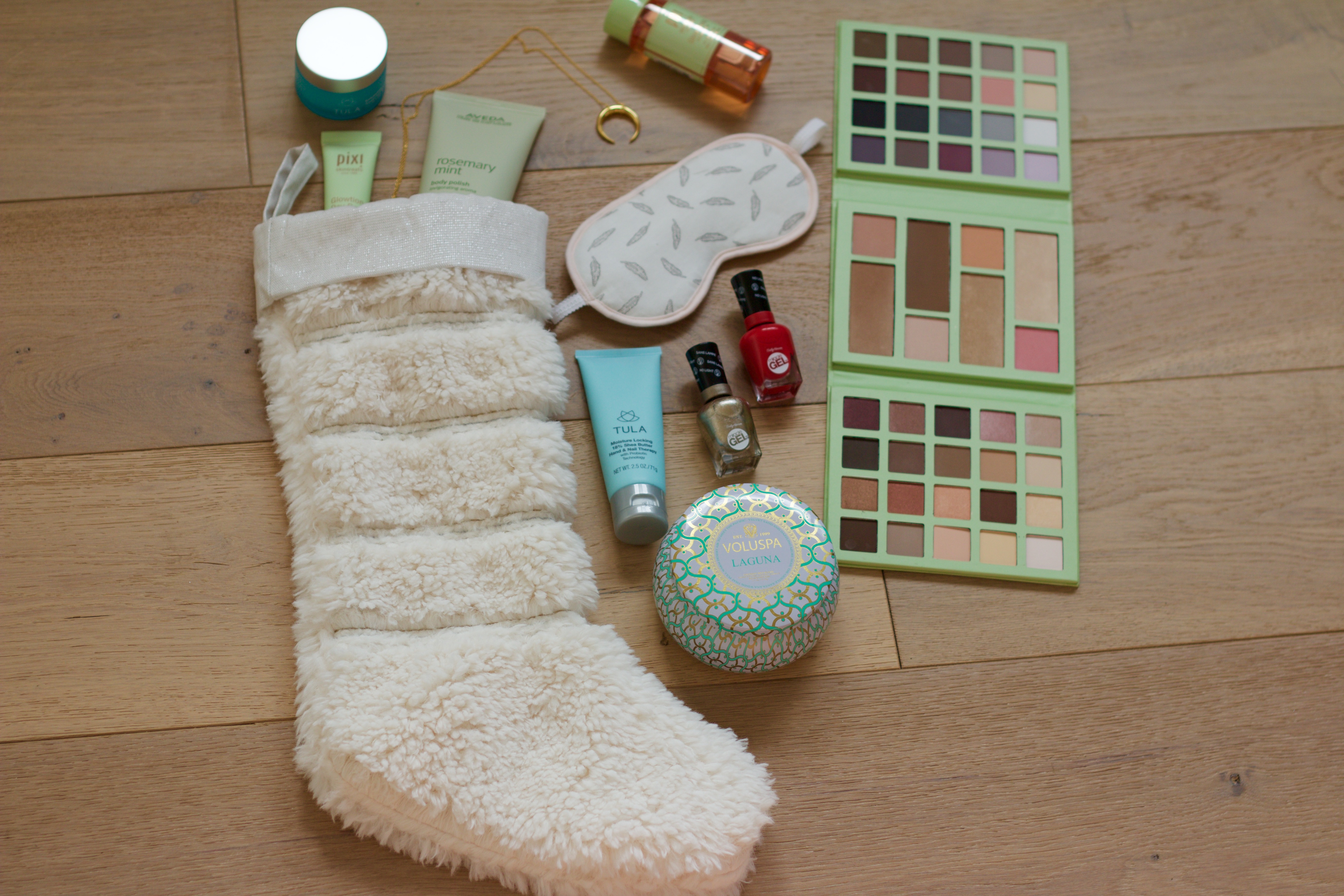 One of my favorite parts of Christmas is stockings and stocking stuffers. A couple years ago I bought 3 stockings for Jeff, Mackie and I from West Elm and this year I went to order one for baby, but they were discontinued. I found this one to go along with ours. And after she's born I'll have her name embroidered across the top to match ours.
Stocking stuffers are so fun and to give and get. My mom is the best at it. She always has our stockings filled with all kinds of things we never knew we needed. I wanted to put together a little stocking stuffer gift guide with my favorite kinds of things to stuff them with.

Hope your week is off to a great start – thanks for reading!