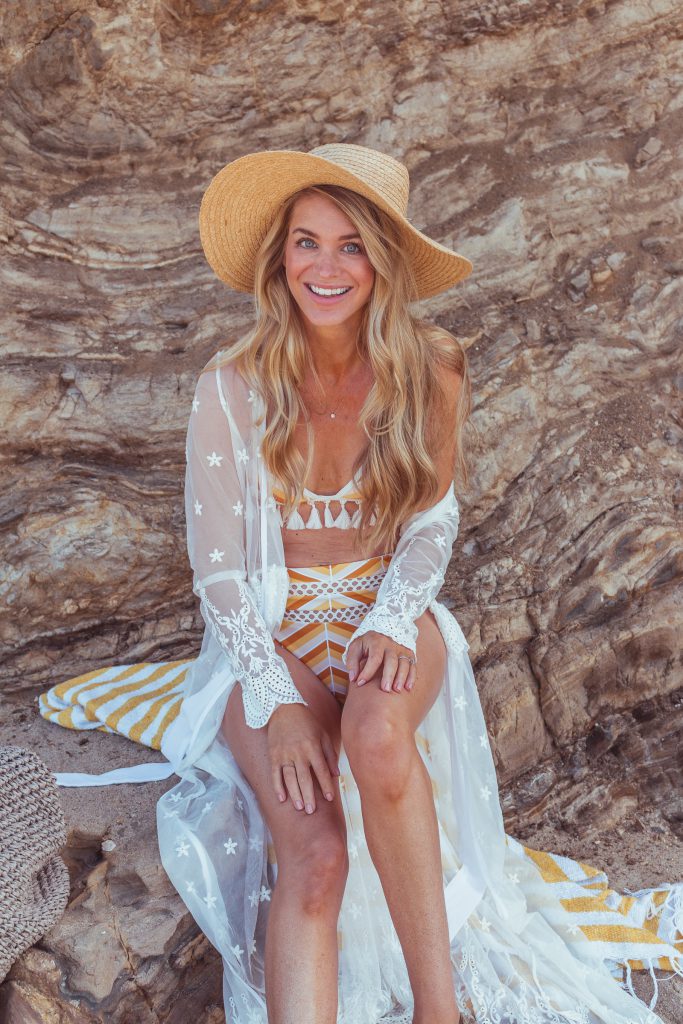 Even though summer doesn't officially start until later this month, it kind of feels like it's already here. We've had a blast of perfectly sunny weather which has felt especially nice after a gloomy May. We're not out of the woods yet, June Gloom is a real thing around here, but I'm looking ahead to my favorite season… S U M M E R!
One of my favorite trends this season is kind of a funny one. The topless hat. I'm not even sure if that's their official name but that's what they are! Straw topless hats (or visors) are really making a big comeback this year.
My mom wore these when I was growing up and to be honest I always thought they were a little too mom/grandma. I never really understood how cool and practical they were until now. Lots of them roll up making them the perfect travel hat AND BONUS, you can wear your hair up with one on. So perfect for a day in the sun. I'm linking my top 10 below.
swim top, swim bottoms, similar sunglasses, similar coverup, topless hat c/o, beach bag c/o
Crosby's suit c/o, similar coverup, bow c/o, blanket c/o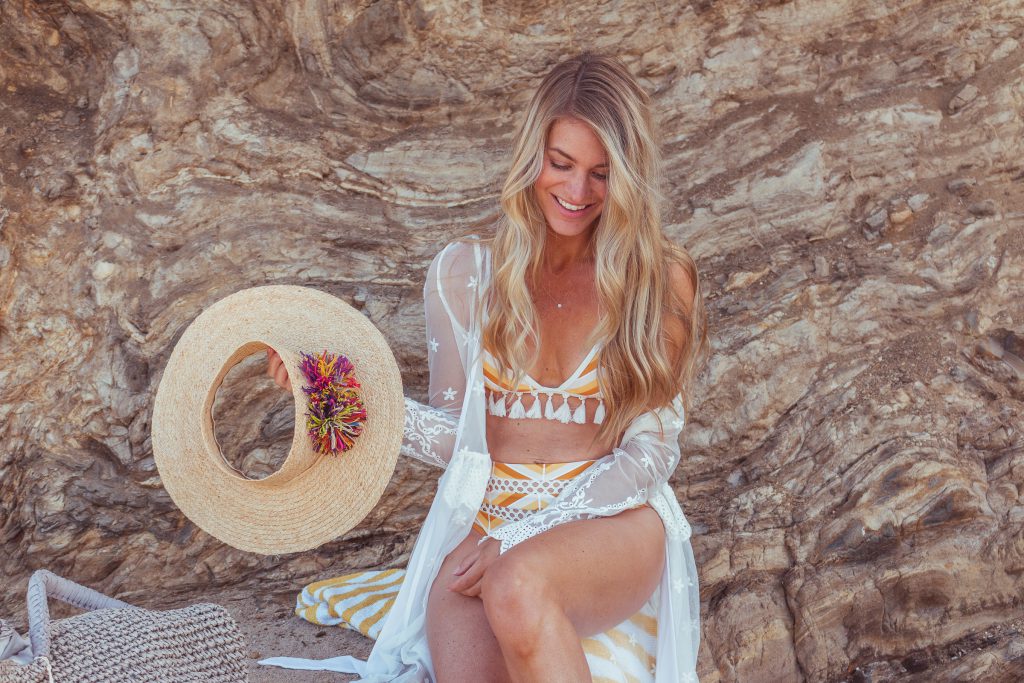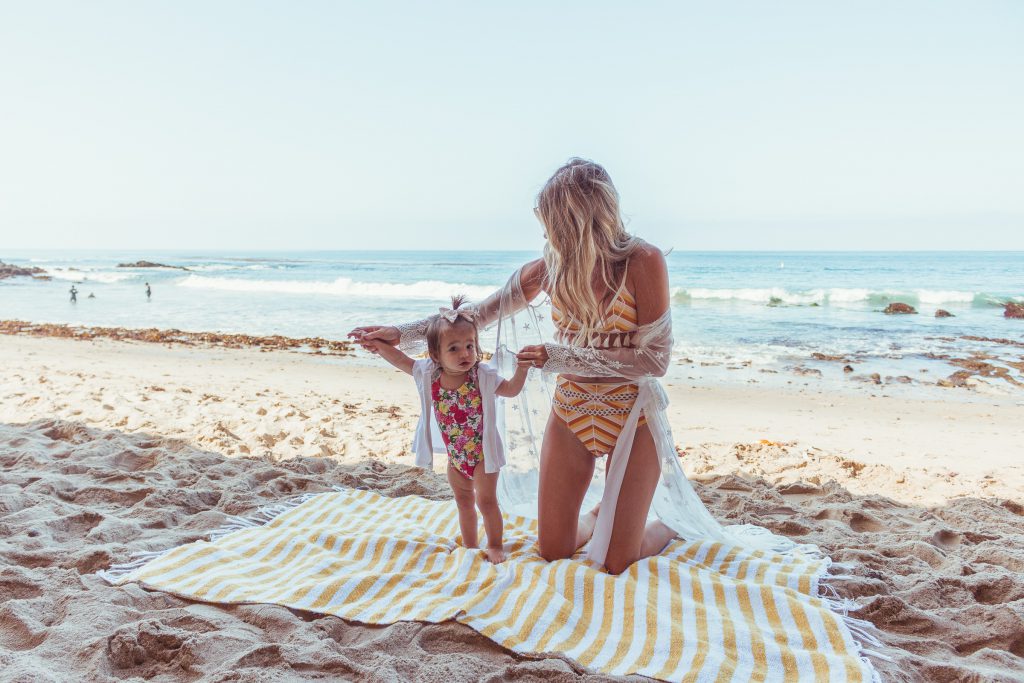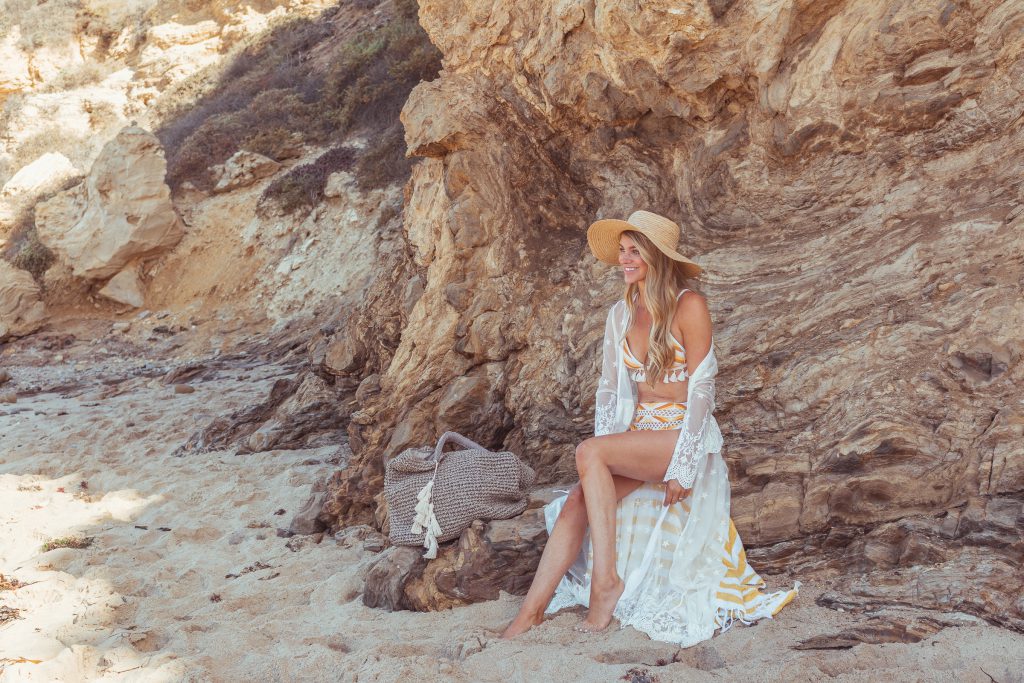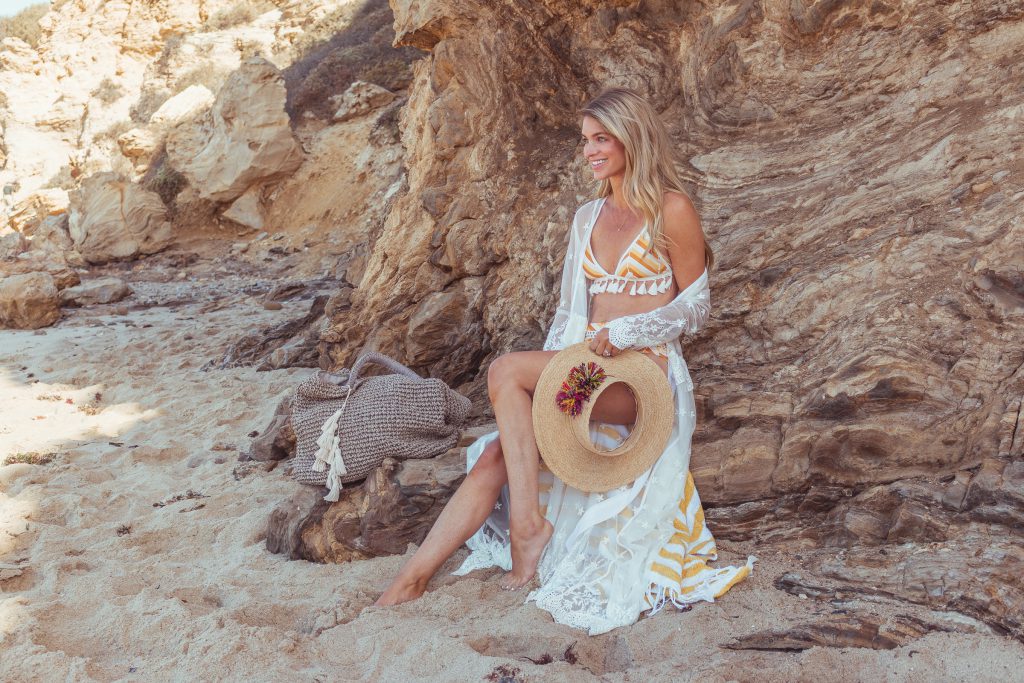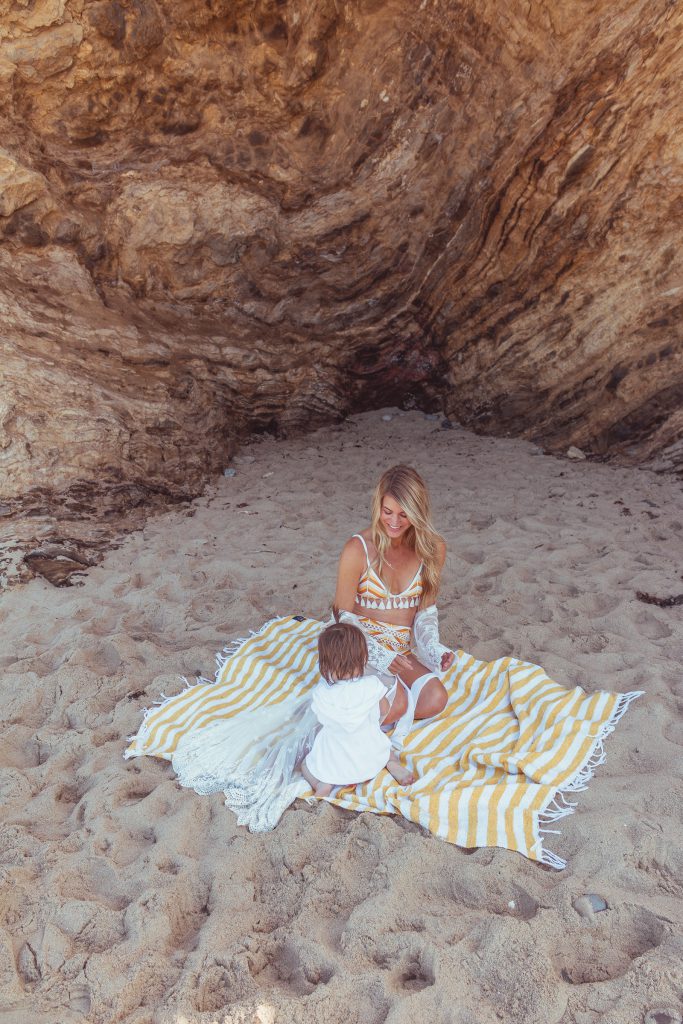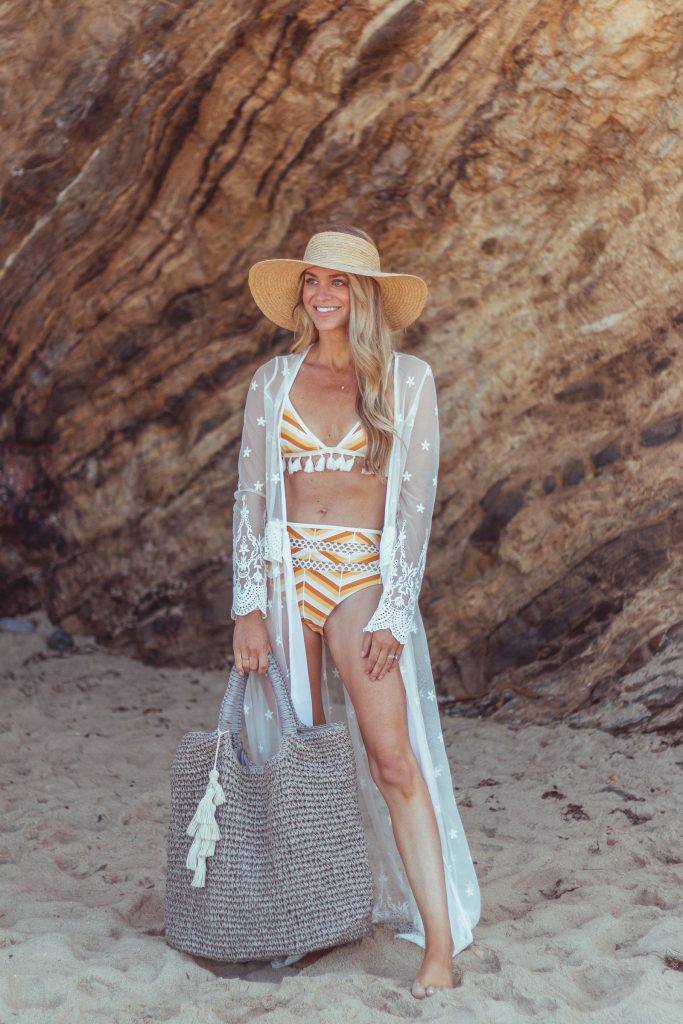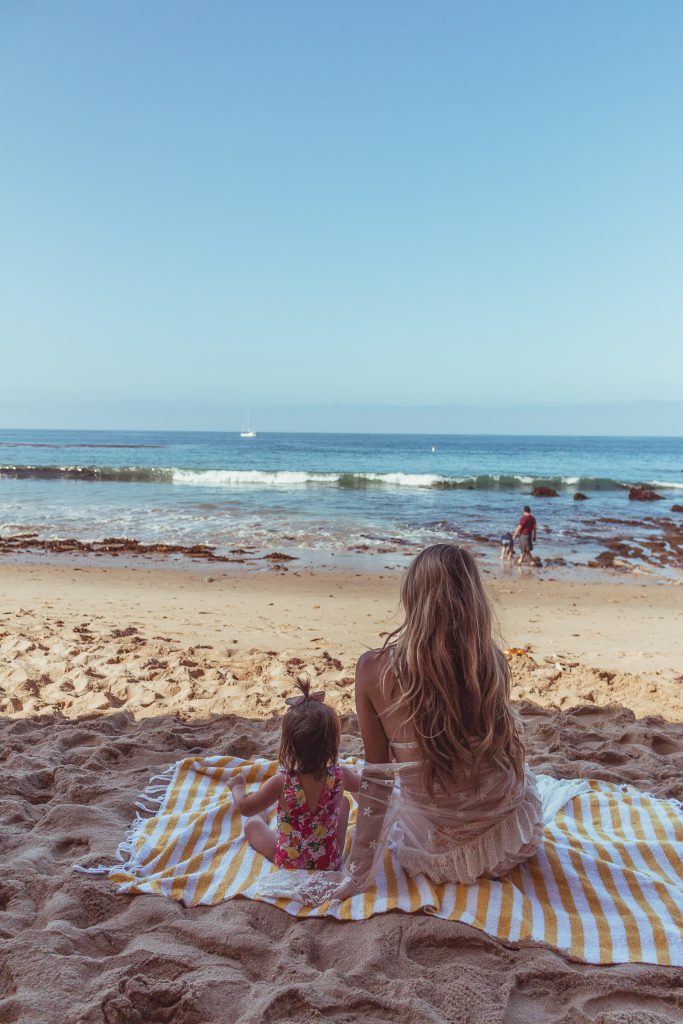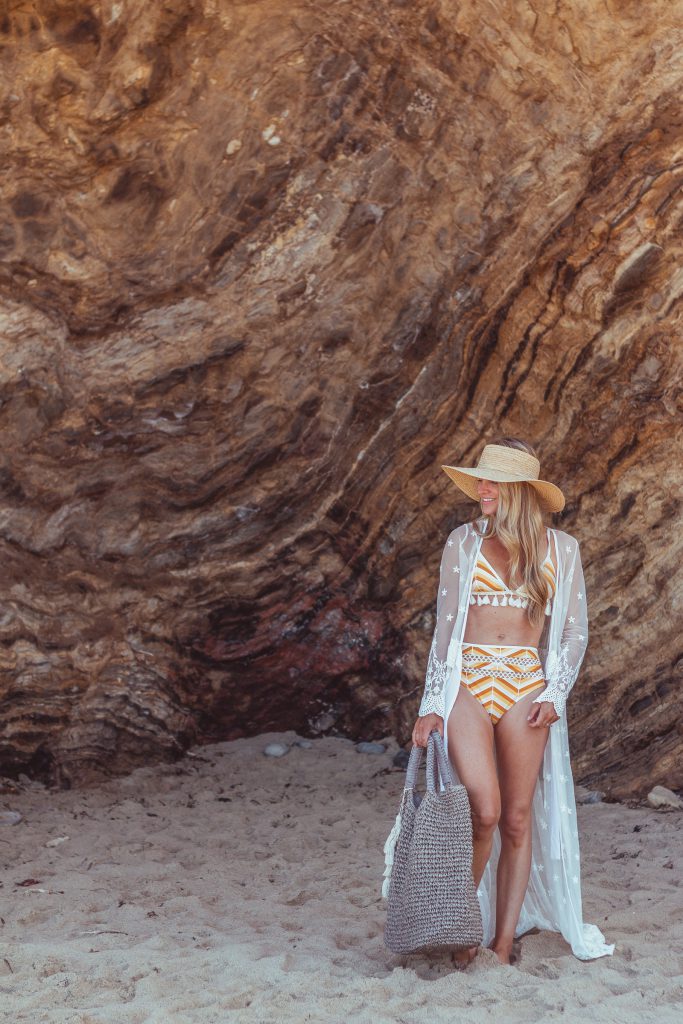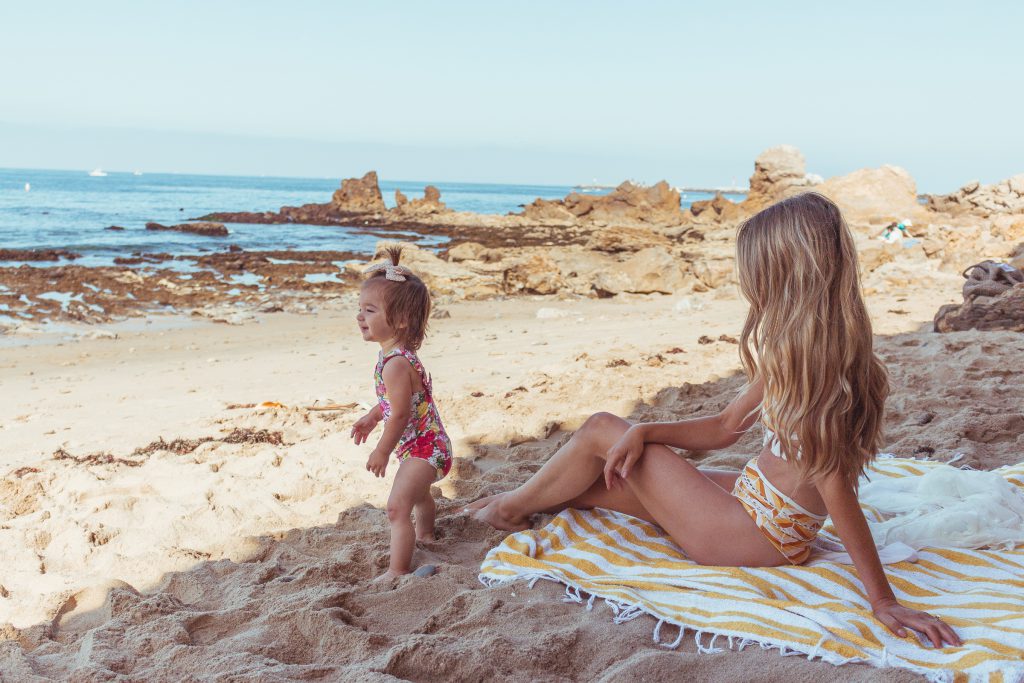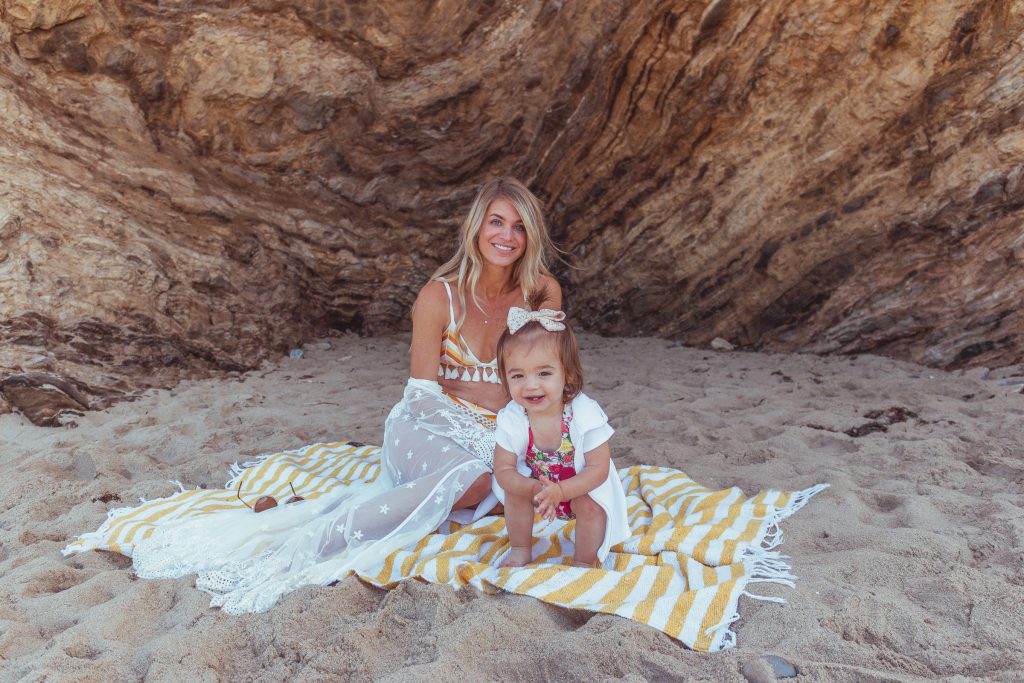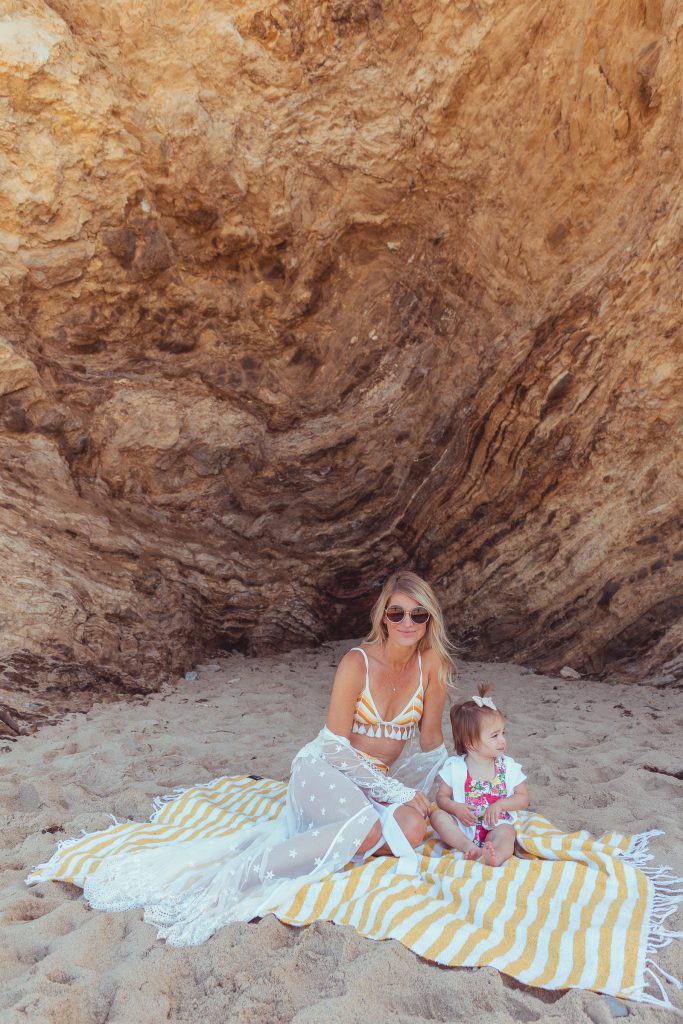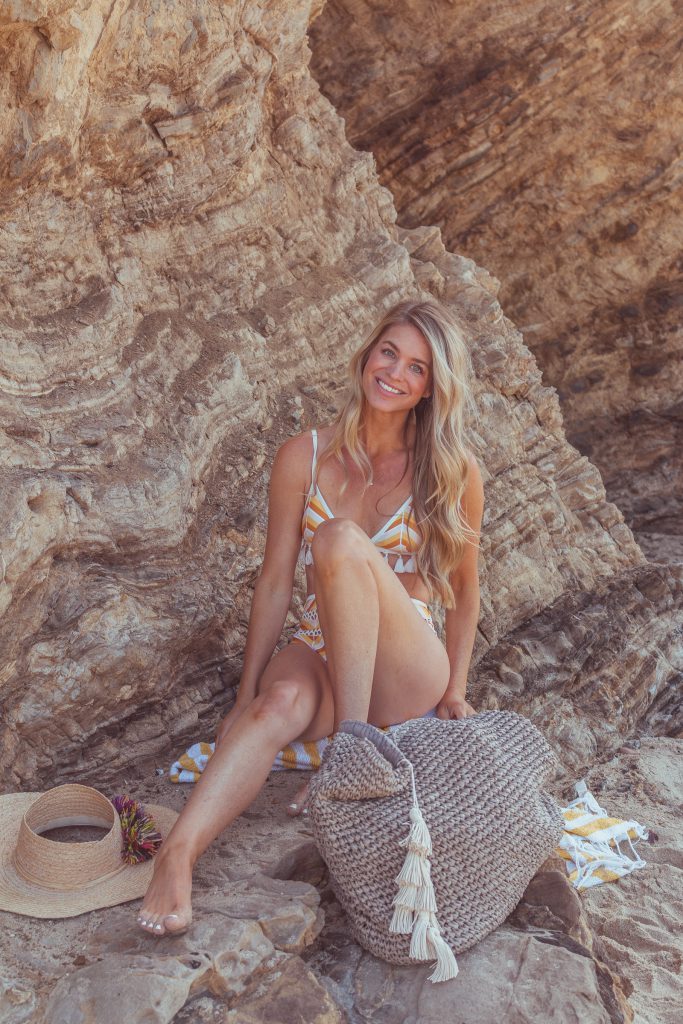 Now, let's get into the topless hats…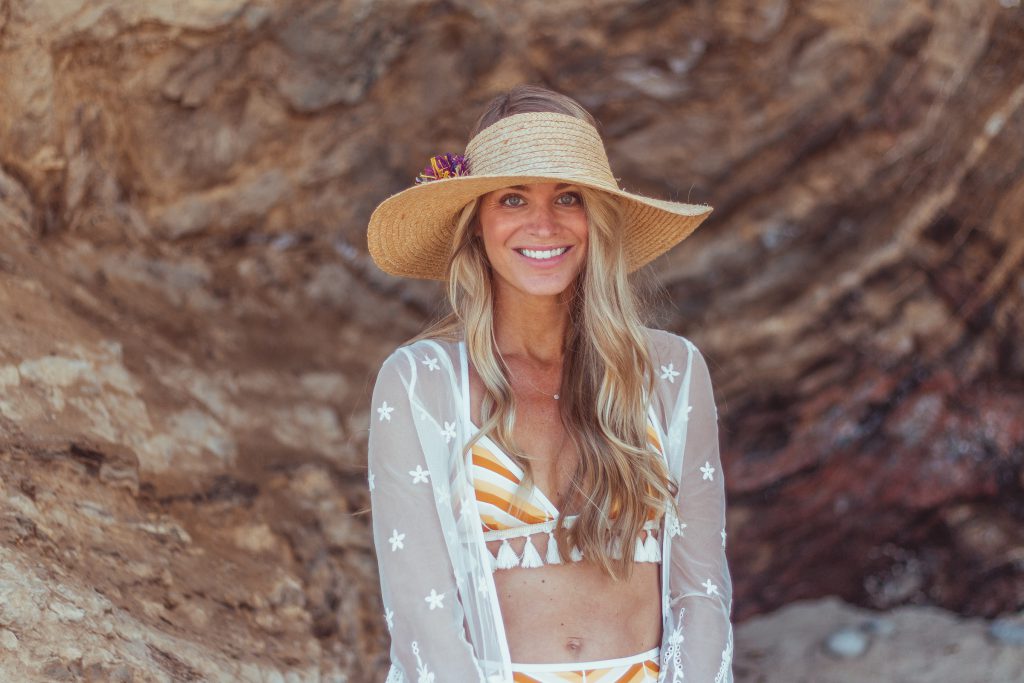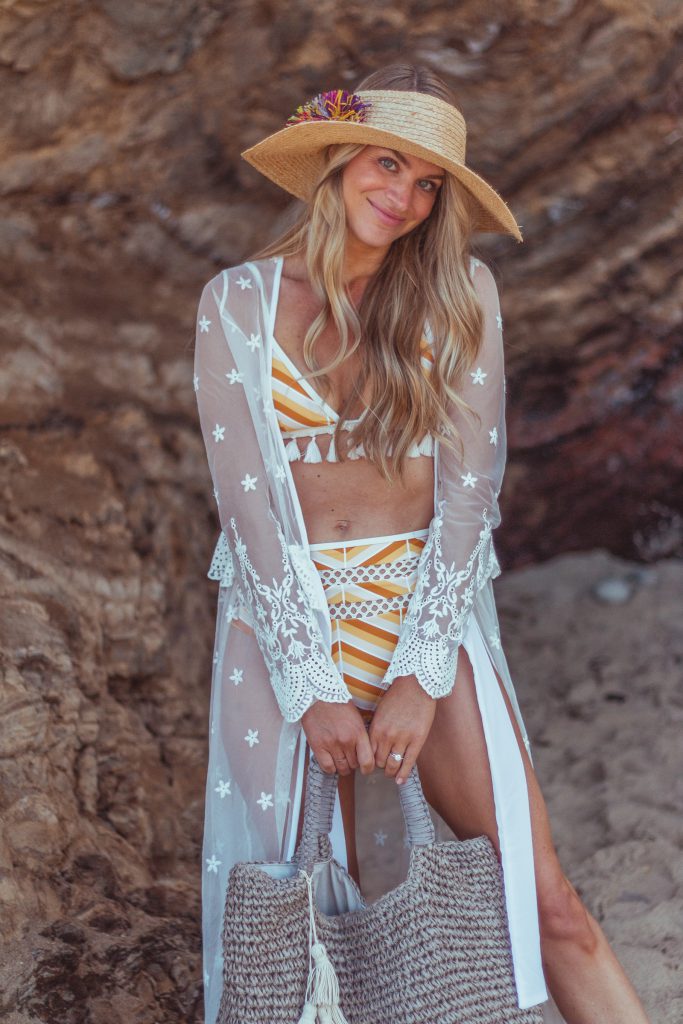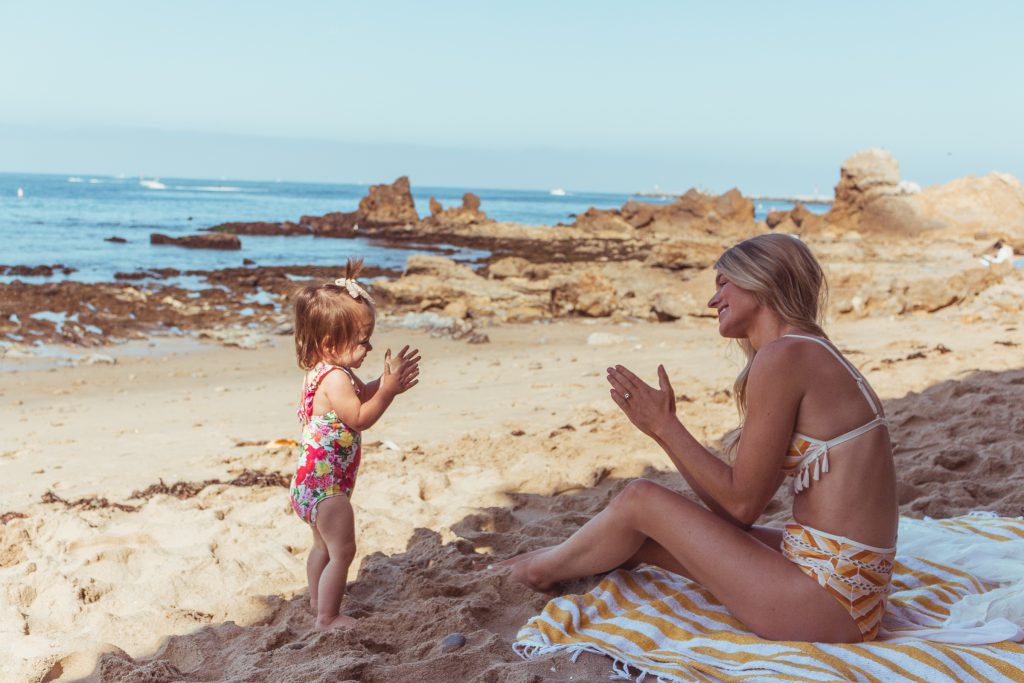 Let me know if into this trend or if it's too granny for you. 🙂