Wilder is ten months old today on the 10th, his golden month birthday! It's so crazy seeing an almost full pizza box and how big he's gotten since we started doing this. This was probably the hardest month to photograph because he would not stay still. He rolled onto the pizza a few times and we were probably only able to get 10 shots total. The next two months should be very interesting and difficult…
With only two months to go I know I need to start planning his first birthday party. Naturally it's going to be a pizza party theme. I think kid's birthdays are the most fun to plan and am excited to get started on his.
Right now Wilder is teething like crazy, his third tooth just broke through on the top and there's at least 3 more ready to come in any second.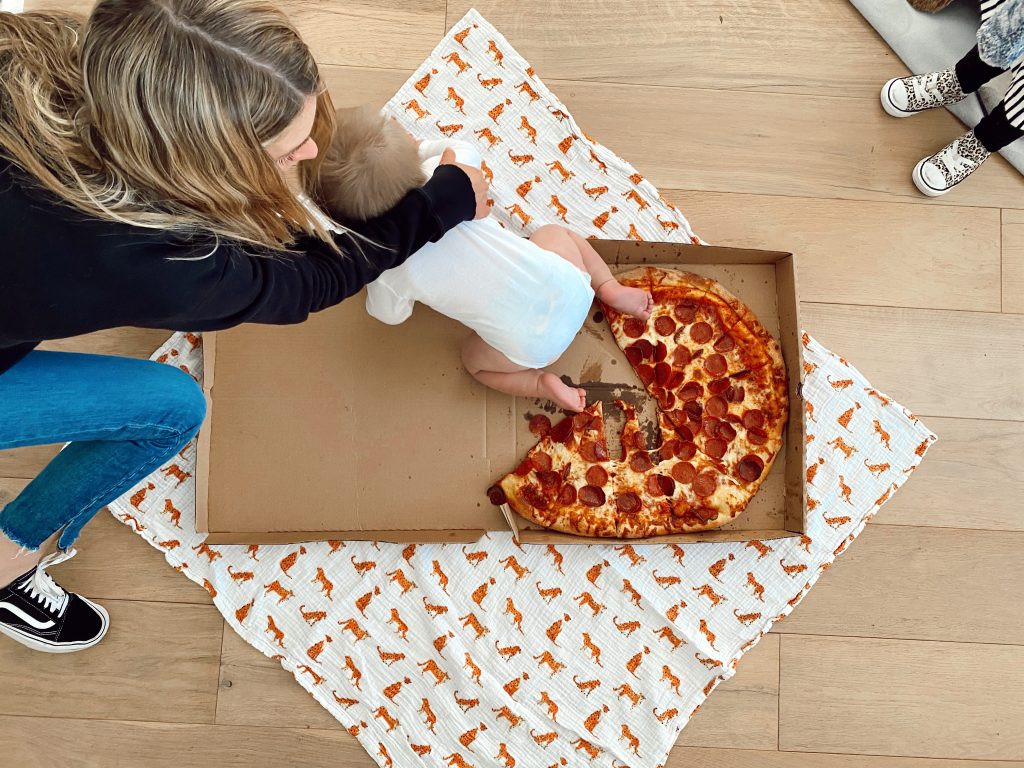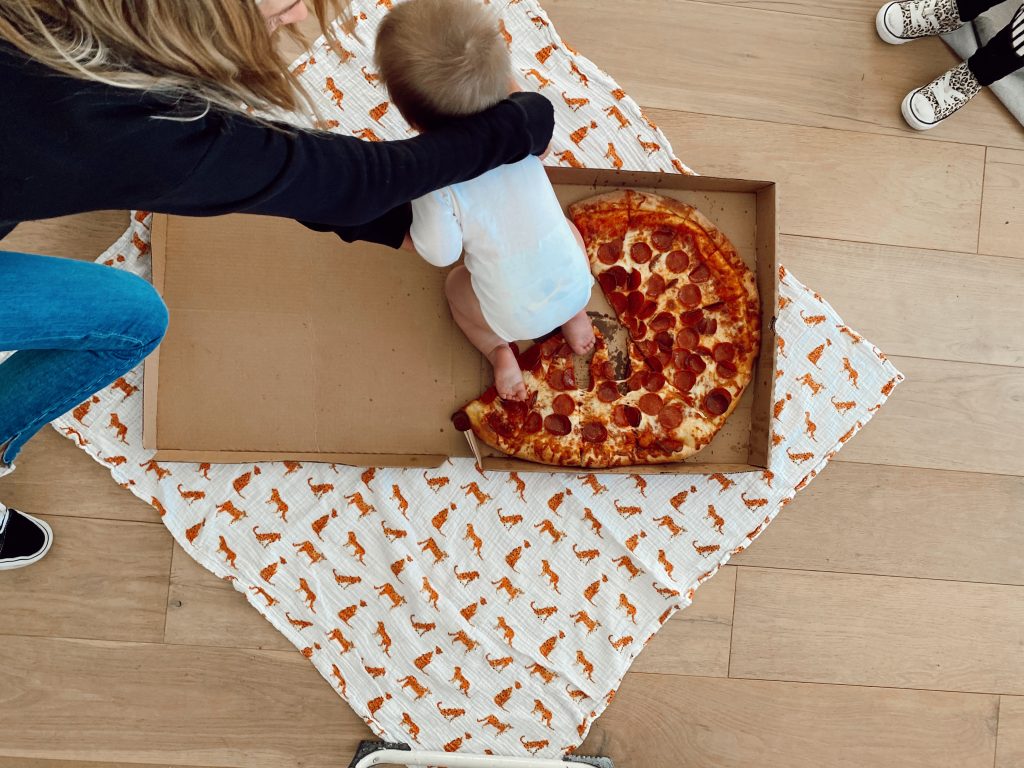 He's over 20 pounds now and in 9 month or 12 month sizes. Here are a few things we've gotten for him recently…
Love a henley onesie and he needed some red for Valentine's day.
The cutest black skinny jeans that actually have a slim fit.
A new pair of sunglasses for spring.
More henley tops, love these colors.
Love this brand and these star print pants are so cute.
Found these cute rompers in a two pack at Target.
One of my favorite pairs of zip up pajamas.
And this pair…
He wears this gray sweatshirt a few times a week.
Another winter wardrobe staple is this jacket
A great set of henley onesies (can you tell I love henleys?)
And these joggers are so soft, also in a set.
Love these tie dye joggers… and they have a matching bodysuit and sweatshirt.
Can't let this end without sharing my favorite baby shoes. Currently loving this pair, this pair and this pair.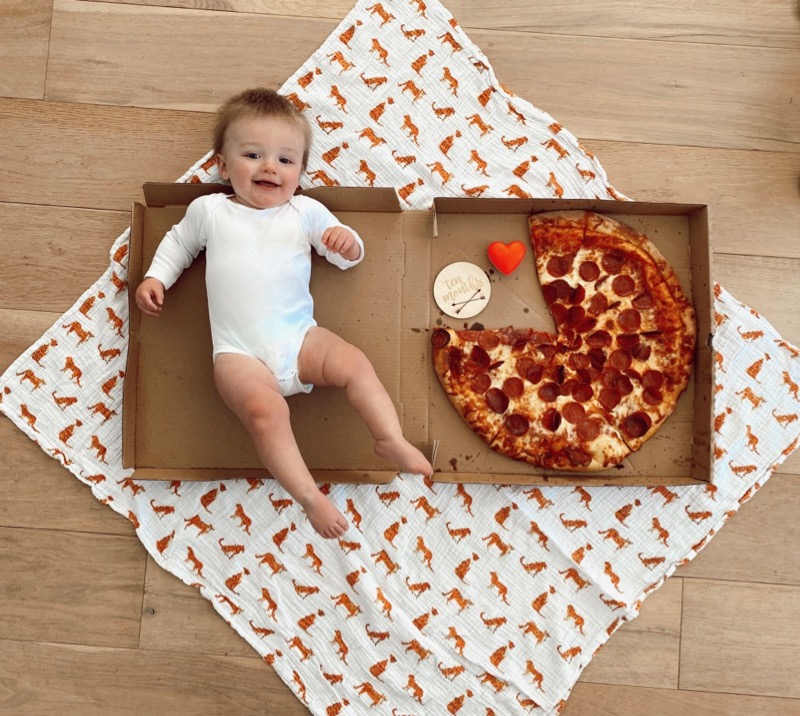 Hope you have a great week – thank you so much for reading and following!