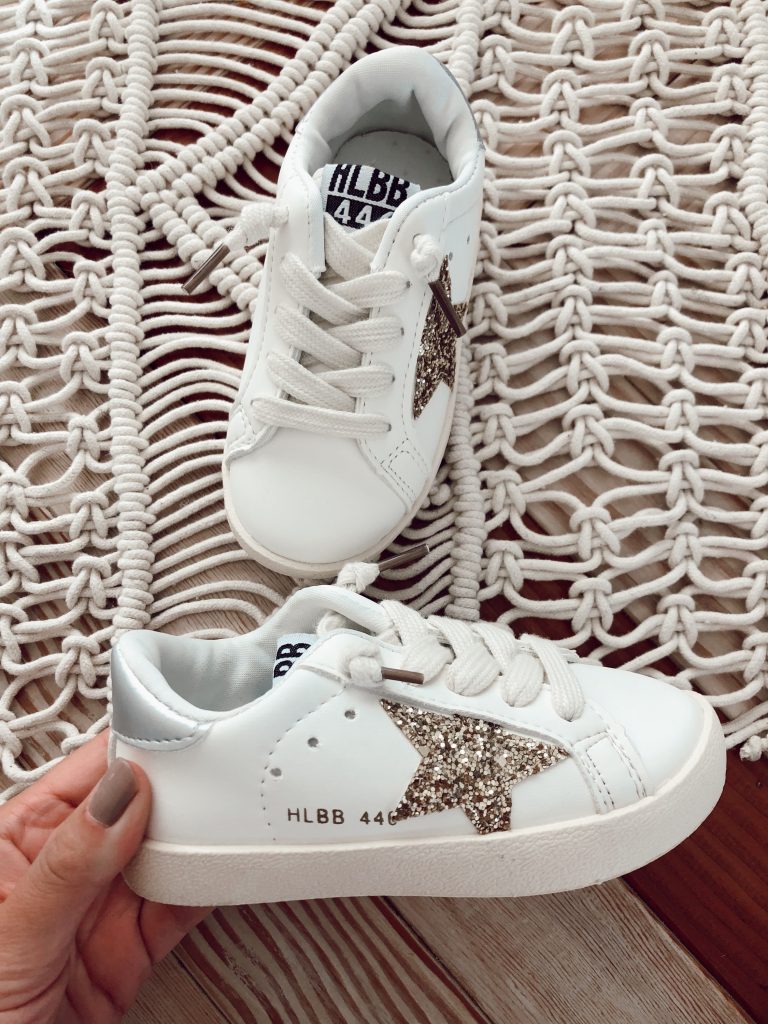 Early this year I wrote this post about kid's inspired Golden Goose sneakers I found. It might be my most popular post of the year – thanks to Pinterest! But I thought it was time to update it since the shoes I originally shared are no longer available.
Crosby wore the glitter sneakers to the ground and was still squeezing into them about a month ago. I was so sad to see they are no longer available online but I searched all over to find a few similar options…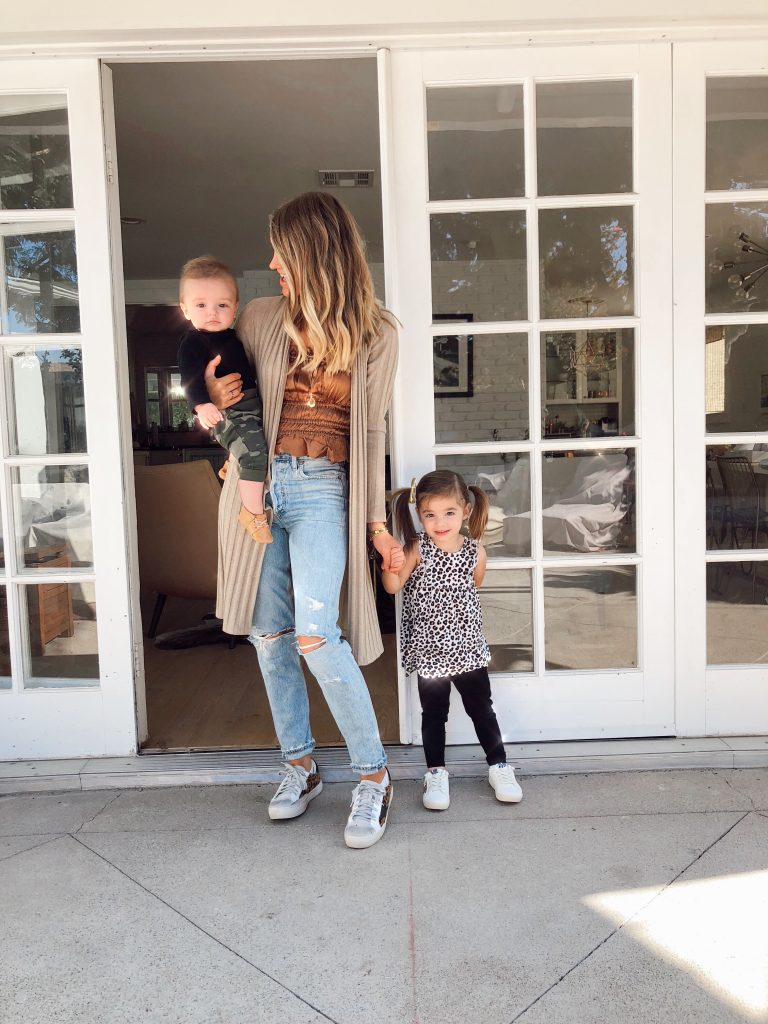 I ordered her this pair about 3 weeks ago – they finally came last weekend after 2.5 weeks since they're not on Prime. So far I like them, they don't have a zipper like last year's pair but are still easy to get on. She normally wears a size 6, but the smallest they had was an 8. I took a chance and ordered it anyway. They're definitely a little roomy but I would say they run small – size up!
This pair looks like the hi-top version of the glitter pair that's no longer available. They come in 2 colors – I'm loving the silver – and have a nice range of sizes starting at 5.5. Also not on Prime so my guess is they'd take a few weeks to arrive.
I also found these which look really similar to the first pair. They come in a few different colors and some are even "fur" lined. They don't have many toddler sizes but might be a good choice if you have an older kid who wants a pair.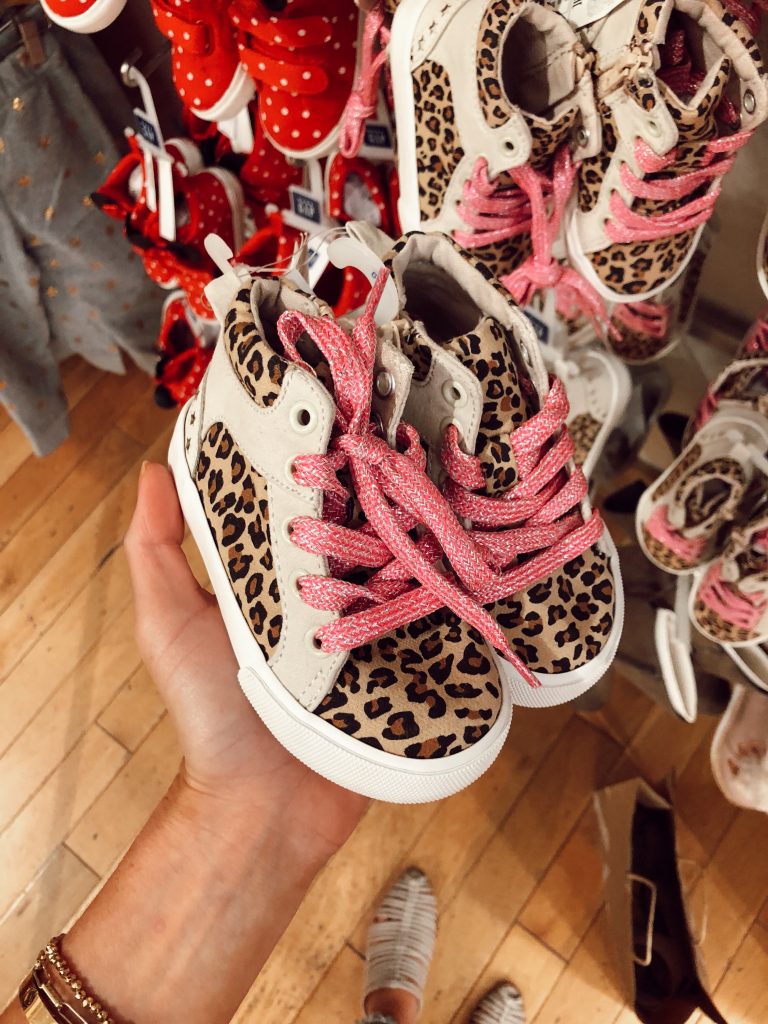 Moving away from Amazon, I saw this pair in Gap Kids earlier this week. I love the pink shoelaces against the leopard print – very Golden Goose inspired. They're on sale online right now but don't have a lot of sizes left. Act fast if you're interested.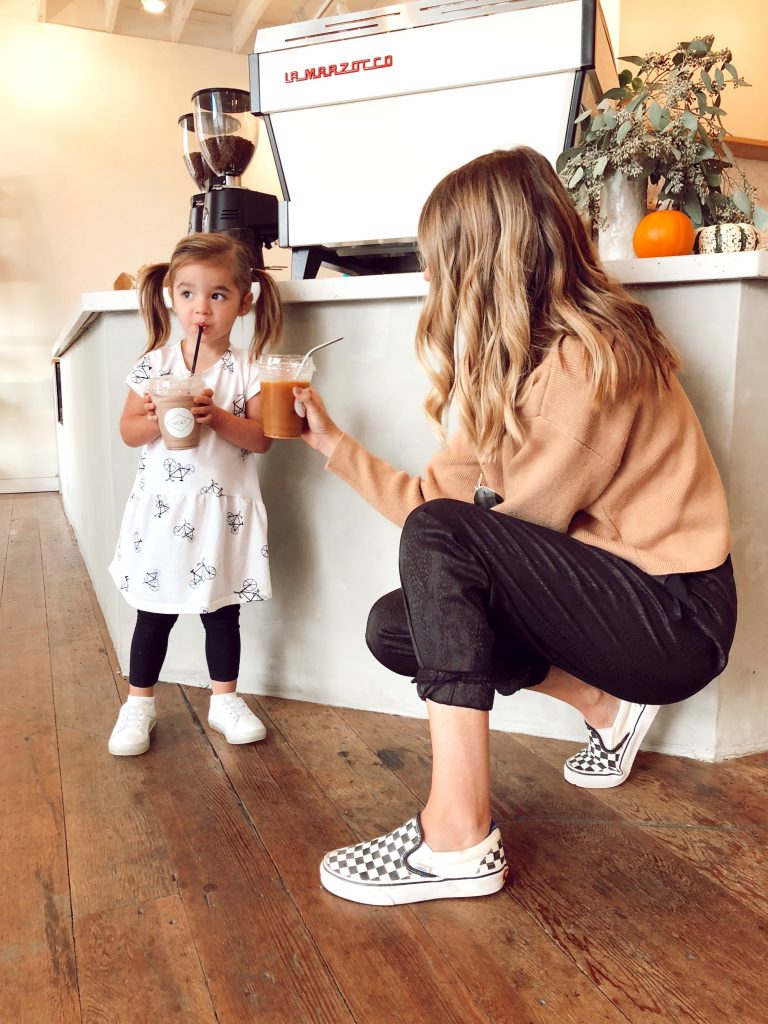 We recently got this pair from Freshly Picked. They're very simple and are totally unisex. Bonus, the laces aren't real and are so easy to slip on and off. The white with gray definitely gives me Golden Goose vibes.