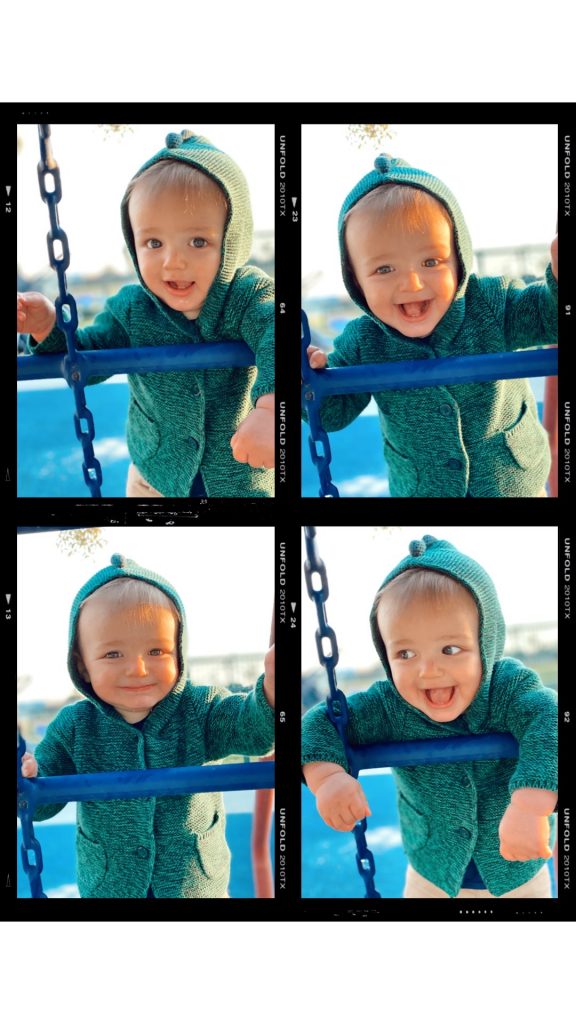 I feel like talking about baby schedules, especially around sleep, is like playing with fire. When you tell someone how amazing your baby sleeps they will inevitably regress… it's risky! But, one question I get asked a lot on instagram is about Wilder's schedule. And now that he's almost a year (10 months) I feel like it's time to share an updated daily schedule.
Before I do I should mention that no day is exactly the same and we do our best to be as flexible as possible while still maintaining a little bit of balance.
8 am wakes up
8:30 I get him out of his crib and give him 5-6 oz of formula and breakfast. Breakfast is usually a fruit puree or baby cereal.
9-9:30 playtime
9:30/9:45 morning nap. This is more of a cat nap at this point because he takes a longer afternoon nap.
10:30 wakes up and usually has about a 4 oz bottle
11  we head out on errands, a playdate or to the park
12/12:30 lunch
1 playtime
1:30 6 oz bottle and then his long afternoon nap
4 wakes up and we get ready to head out again. Usually to the park if the weather is nice.
5:30 dinner
6 playtime/sometimes has another bottle
6:30 bath
7:30 bottle and bed
I'll link all my favorite sleep things below. 
Sleep sack – fleece is so cozy in the winter, he will wear cotton when it's warmer.
White noise machine – this one is the best. Both kids use it for sleep and we travel with it too.
Pajamas – we have so many pairs but these fit him the best right now.
Favorite pack 'n' play for travel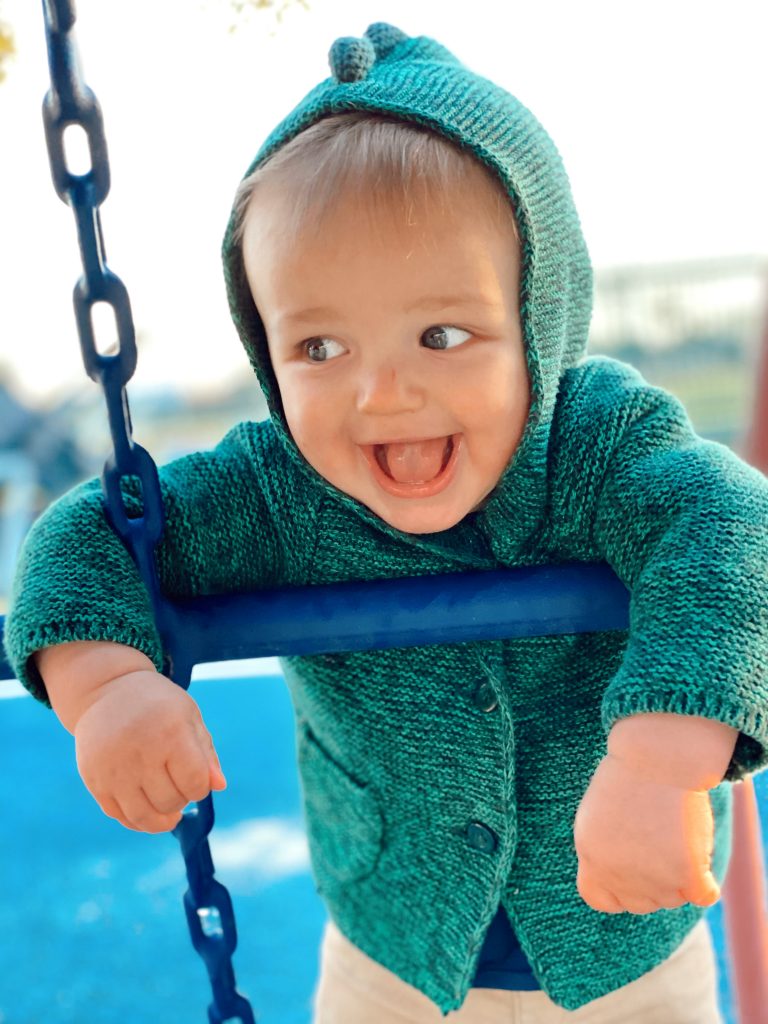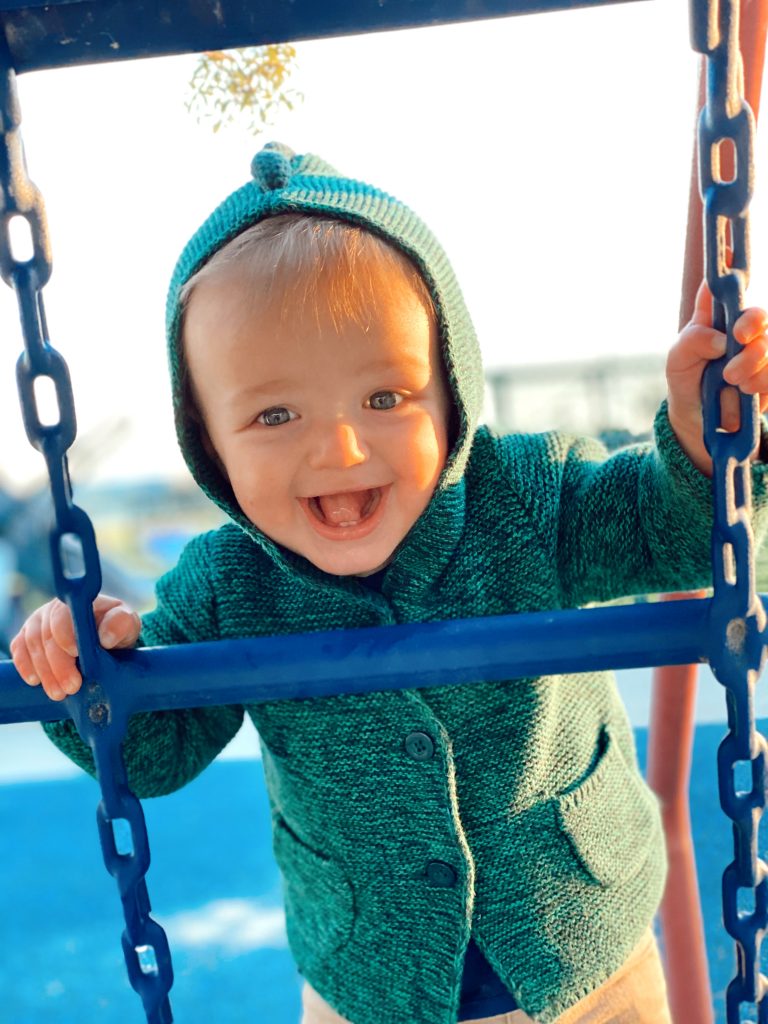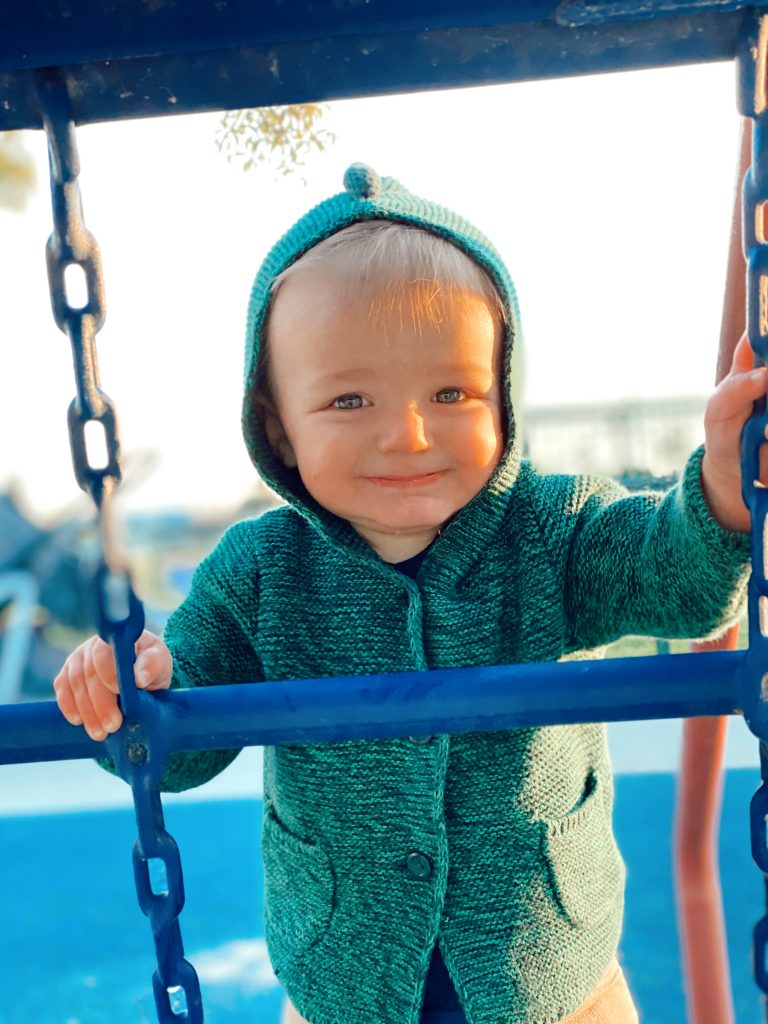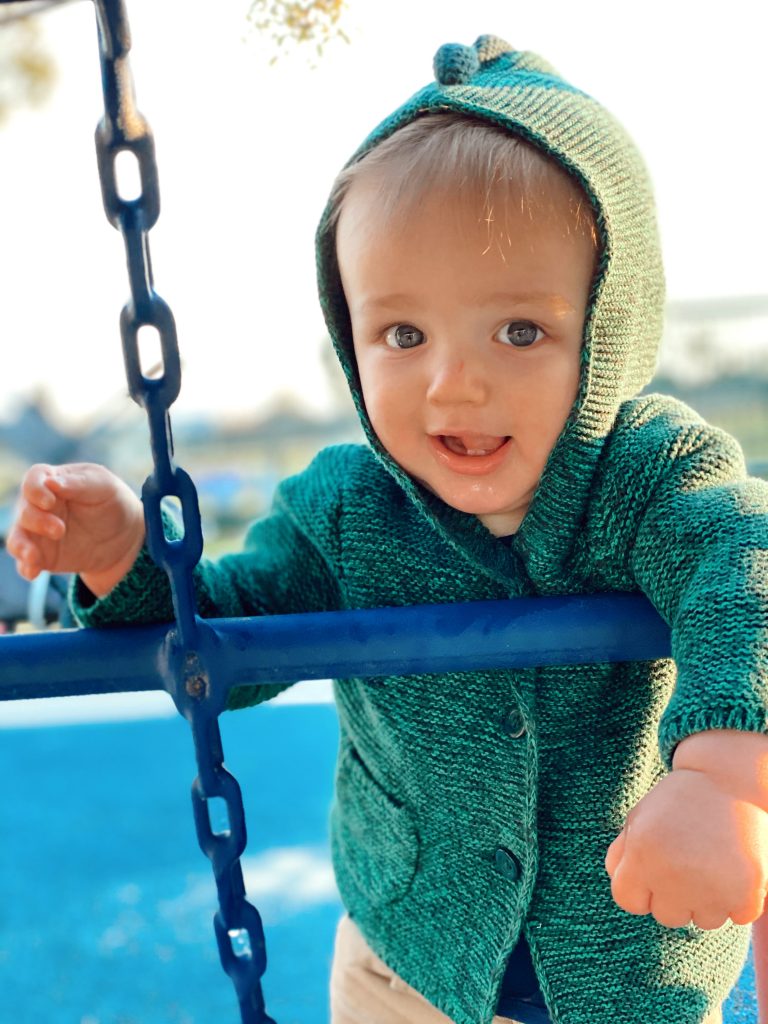 Hope you have a great day – thank you so much for reading and following along!