My favorite way to dress up an otherwise basic outfit is by layering jewelry. I've collected a lot of favorites over the past few years and love wearing them in different ways and mixing and matching to make the most out of them.
I'm also excited to share a special discount code with you for 20% off all Gorjana pieces – ASHLEY20 – and it's valid until 11/16/19.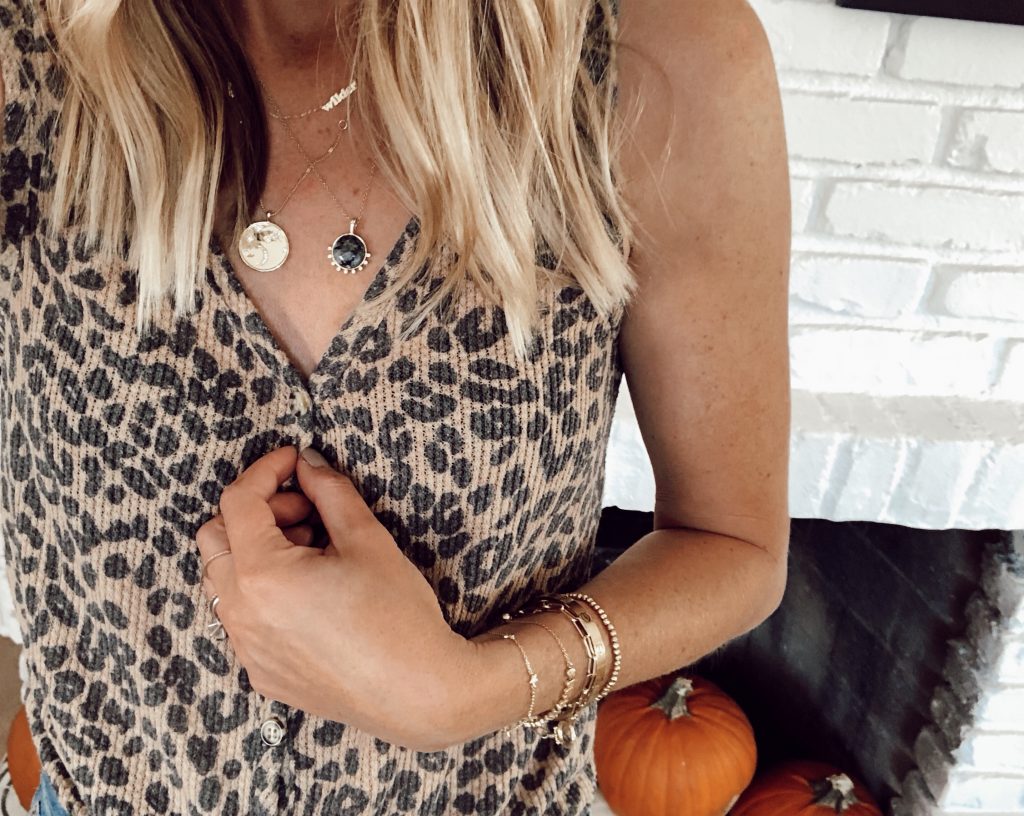 Necklaces:
Ana Coin Pendant Necklace – the longer length makes it the perfect piece for layering. Perfect for everyday life.
Super Star Necklace – I've worn this one for over a year. It's as dainty and pretty on it's own as it is layered in with more.
Luna Coin Necklace – this is my current "everyday" necklace. Love the coin look with the moon and stars. It's the perfect in between length to layer with shorter and longer necklaces.
Eloise Gem Necklace – another good one that's the in between length. I have it in the black labradorite stone and it's so beautiful and different from my other necklaces.
Cayne Crescent Pendant Necklace – this was one of my OG Gorjana pieces. A great everyday pendant… it seriously mixes and matches well with everything.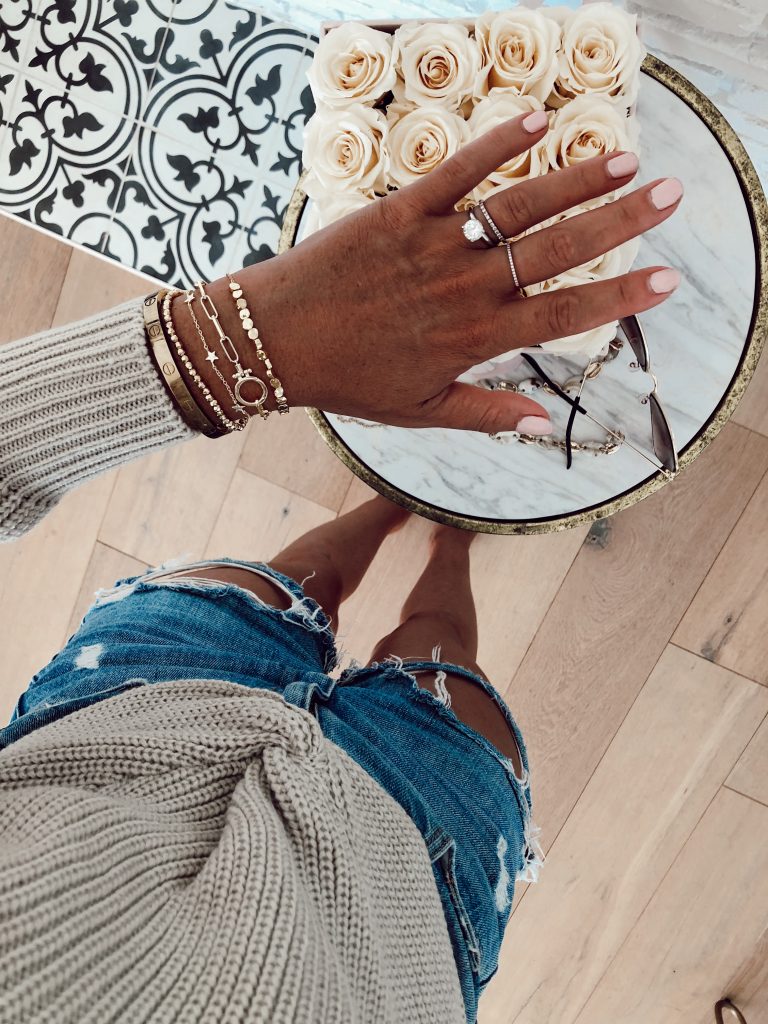 Bracelets:
Super Star Bracelet – so pretty and dainty. I love wearing this one on it's own too.
Gypset Delicate Bracelet – such a great bracelet for the $30 price tag. Really pretty layered with other bracelets and it's easy to take on and off because it's elastic.
Chloe Small Bracelet – another adjustable bracelet I love and think looks beautiful layered with others.
Parker Bracelet – I love the size and links in this one. So different from my others and adds a fun twist to my stack. I leave this one on all the time and it hasn't tarnished at all.
Earrings:
Shimmer Huggies – I've loved the huggie trend and these are a great pair for the price. I've worn them a ton and they've held up, they're comfortable to sleep in too.
Balboa Shimmer Small Drop Studs – the current pair on my ears that I haven't taken off in over a week. They're light weight and comfortable enough for everyday, but are beautiful to dress up an outfit too.
Rings:
Amara Ring Set – Love wearing them stacked for more of a cocktail ring look, or on their own for a more dainty feel.