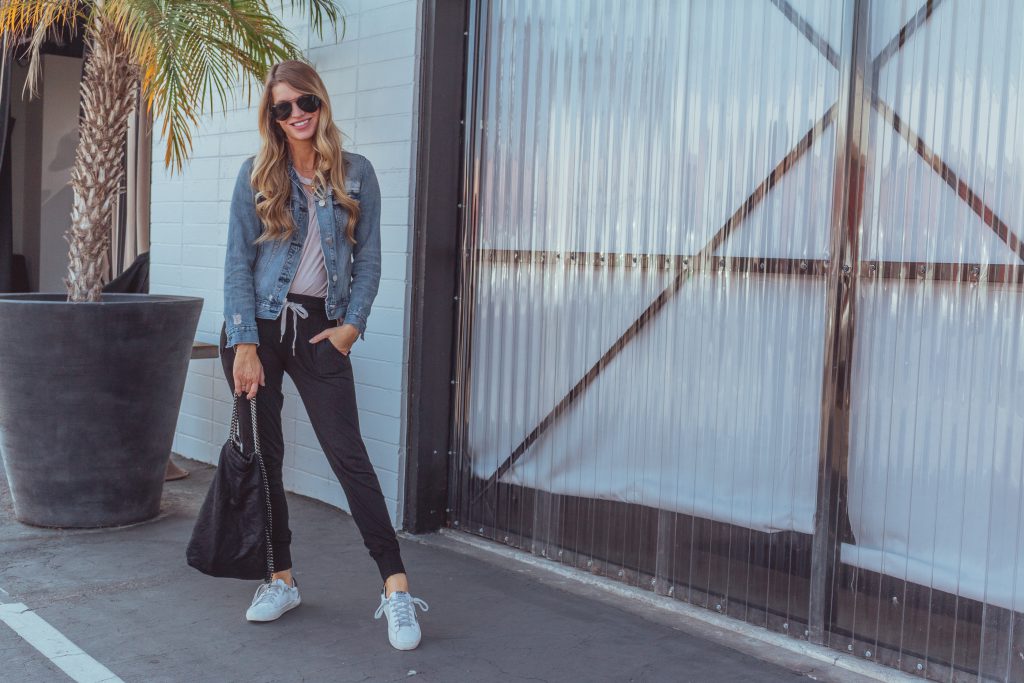 Happy Thanksgiving week! I cannot believe how quickly this holiday crept up on us this year, but I feel like I'm going to be saying that about every holiday from now on. I put this casual outfit together with post-holiday comfort in mind. It could be something you wear to travel this week, after the big meal Thursday when you want to relax, on black Friday when the last thing you want to do is put on pants with a zipper. Or maybe that's just me… #pregnancyproblems.
sunglasses, t-shirt c/o, denim jacket, joggers c/o, bag, similar shoes
On Thursday I'll probably wear jeans and an oversized sweater. I just got this one and it's super comfy but still really cute and perfect for a family get together. I just checked and it's actually supposed to be chilly here on Thanksgiving for the first time in I don't even know how long. The last couple of years it's been warm, and anything but fall like. Fingers crossed it doesn't heat up this week.
Here I'm wearing a tshirt and joggers from N Philanthropy, a newer brand I've grown to love. They have the best basics that are really comfortable, I keep saying I'm going to be living in them until this baby is born. I love that everything can be dressed up or down…. and clearly not maternity but perfect for a growing bump. But the best part is they live up to their philanthropy and give back. 10% of proceeds go to Children's Hospital LA, the ASPCA, SPCALA and other local animal charities.
I've had a hard time finding joggers that work on petites. A lot of times they're too baggy and can end up looking too casual (for joggers), I love the way N Philanthropy's fit. I have a few pairs and they hit me right above the ankle (I'm 5'4) and are a little more fitted. If you're wanting a more oversized look, you can always size up.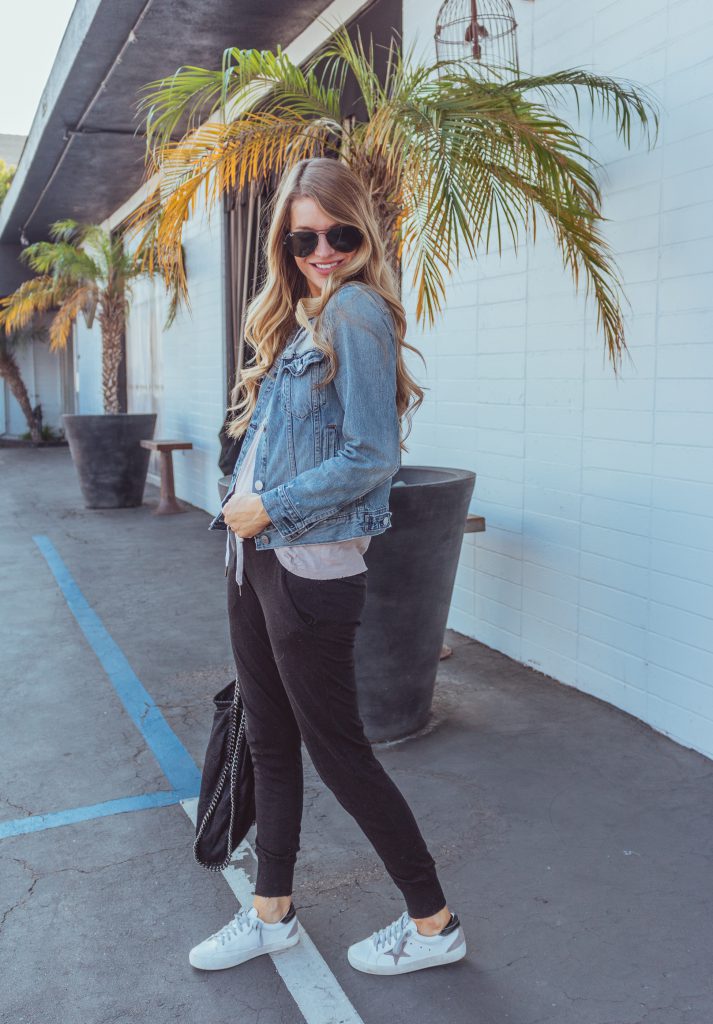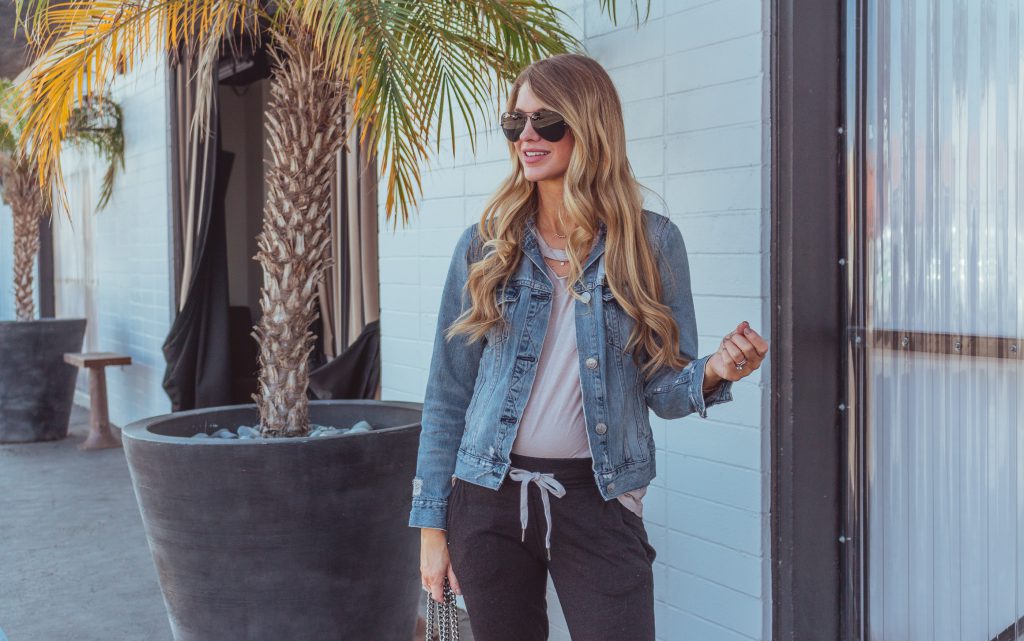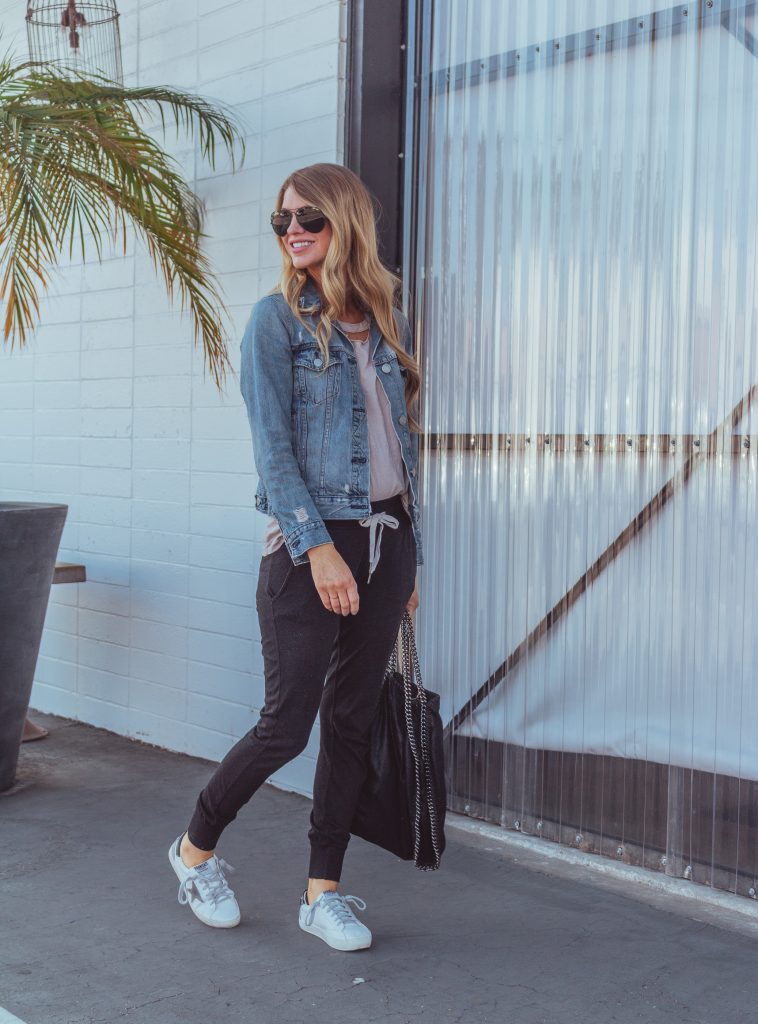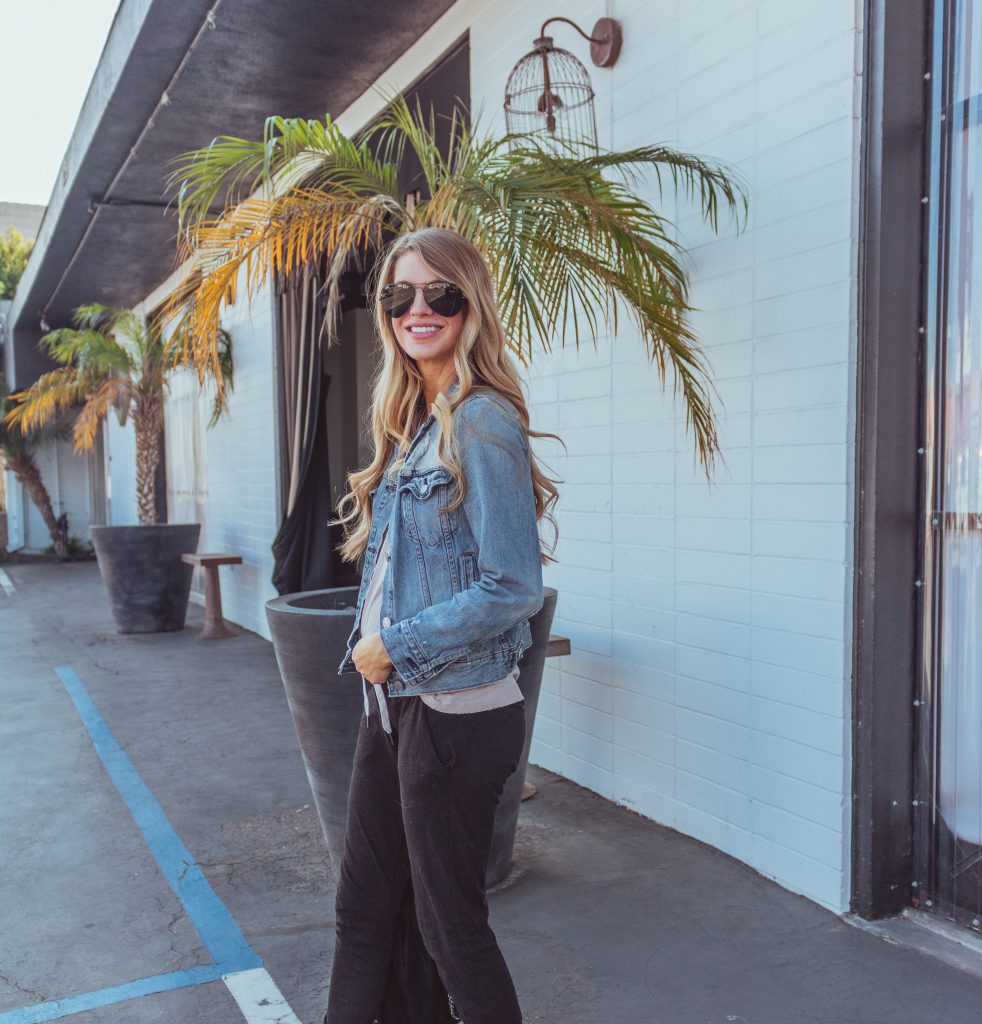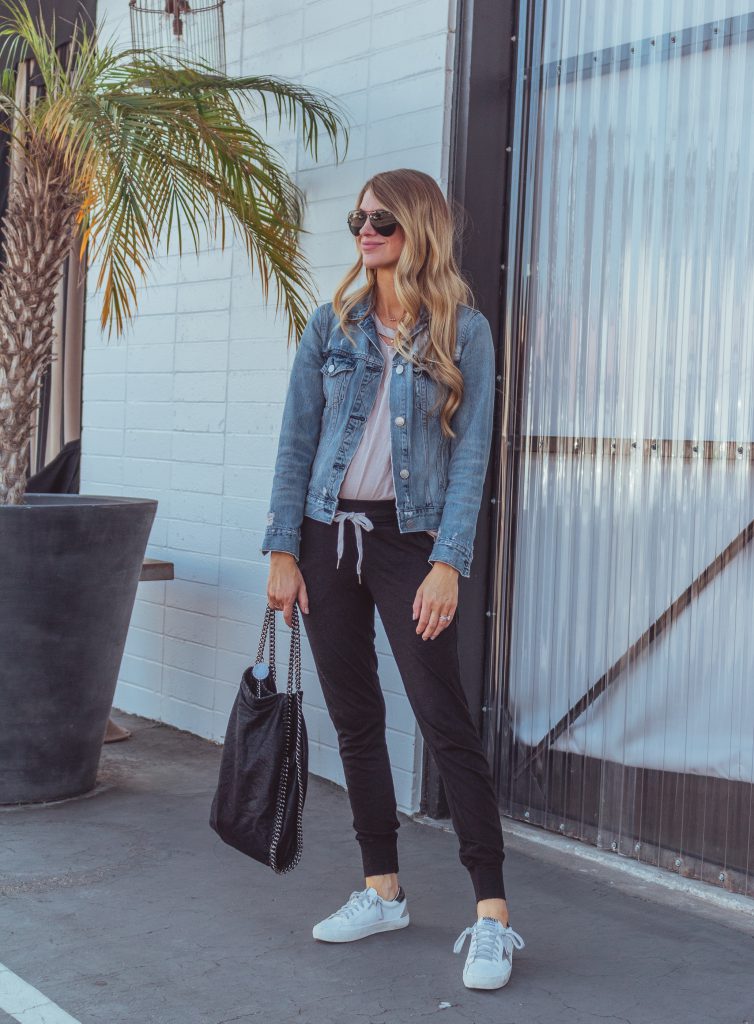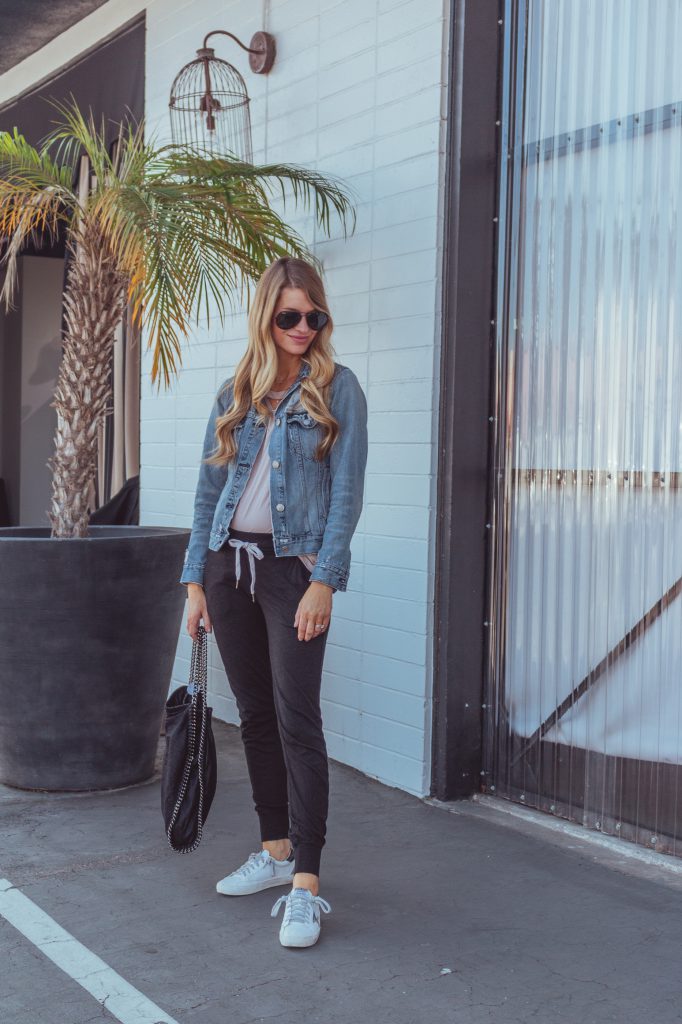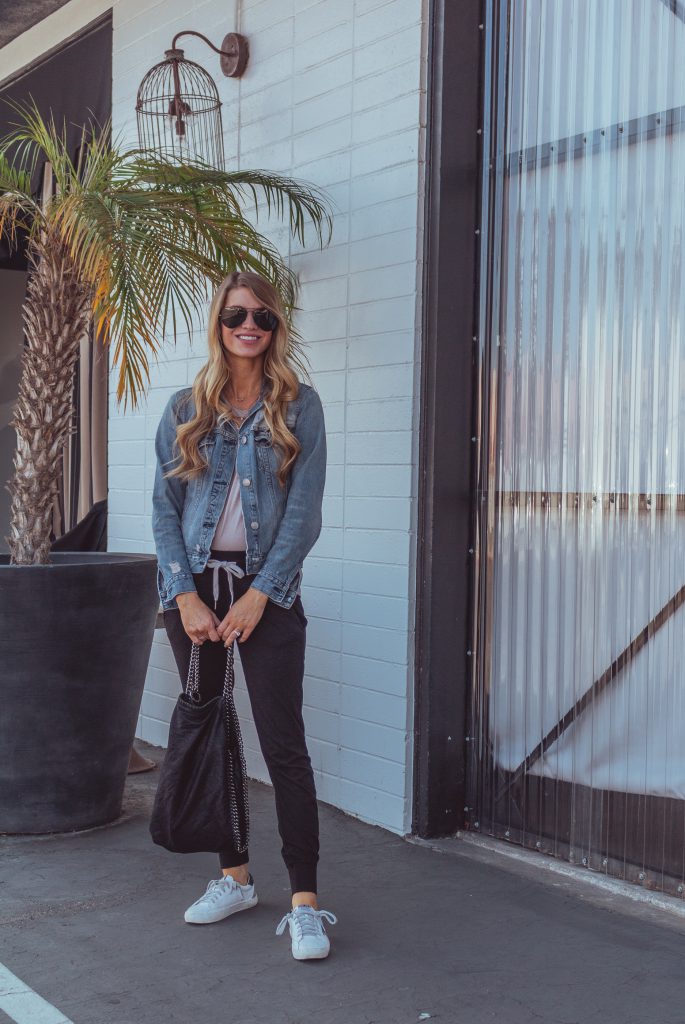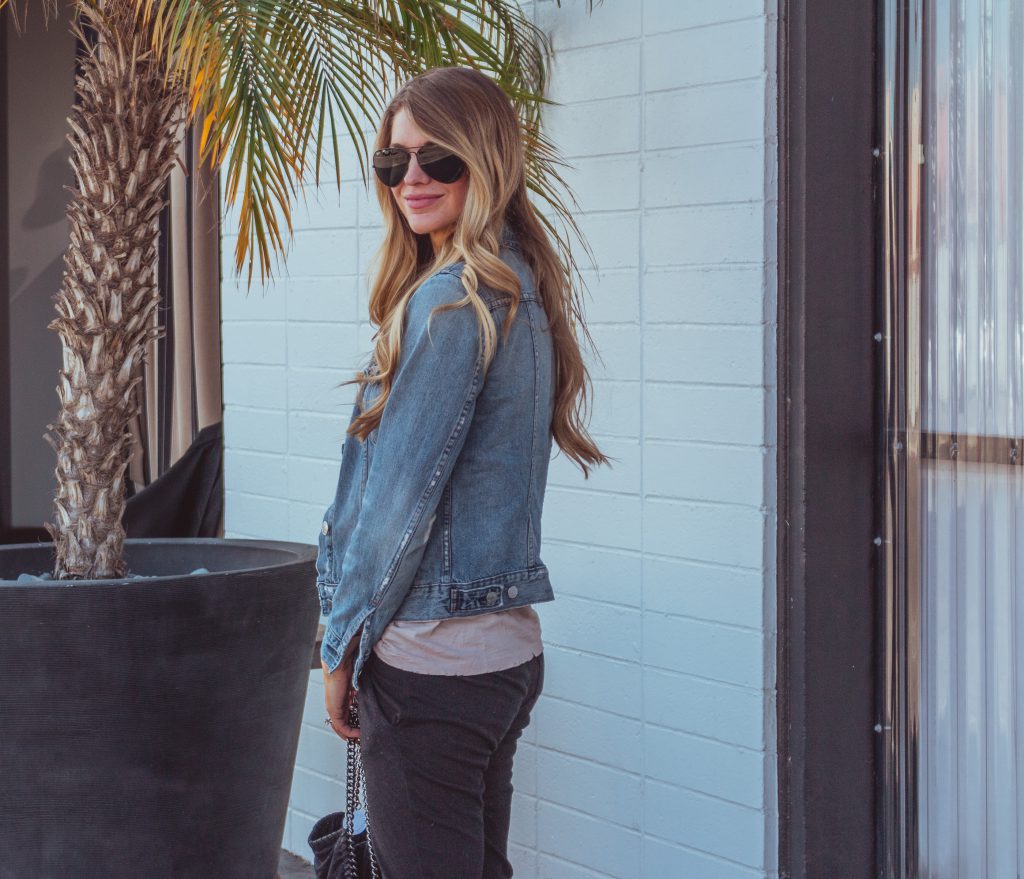 sunglasses, t-shirt c/o, denim jacket, joggers c/o, bag, similar shoes
Thanks for reading – hope you have a great holiday week!