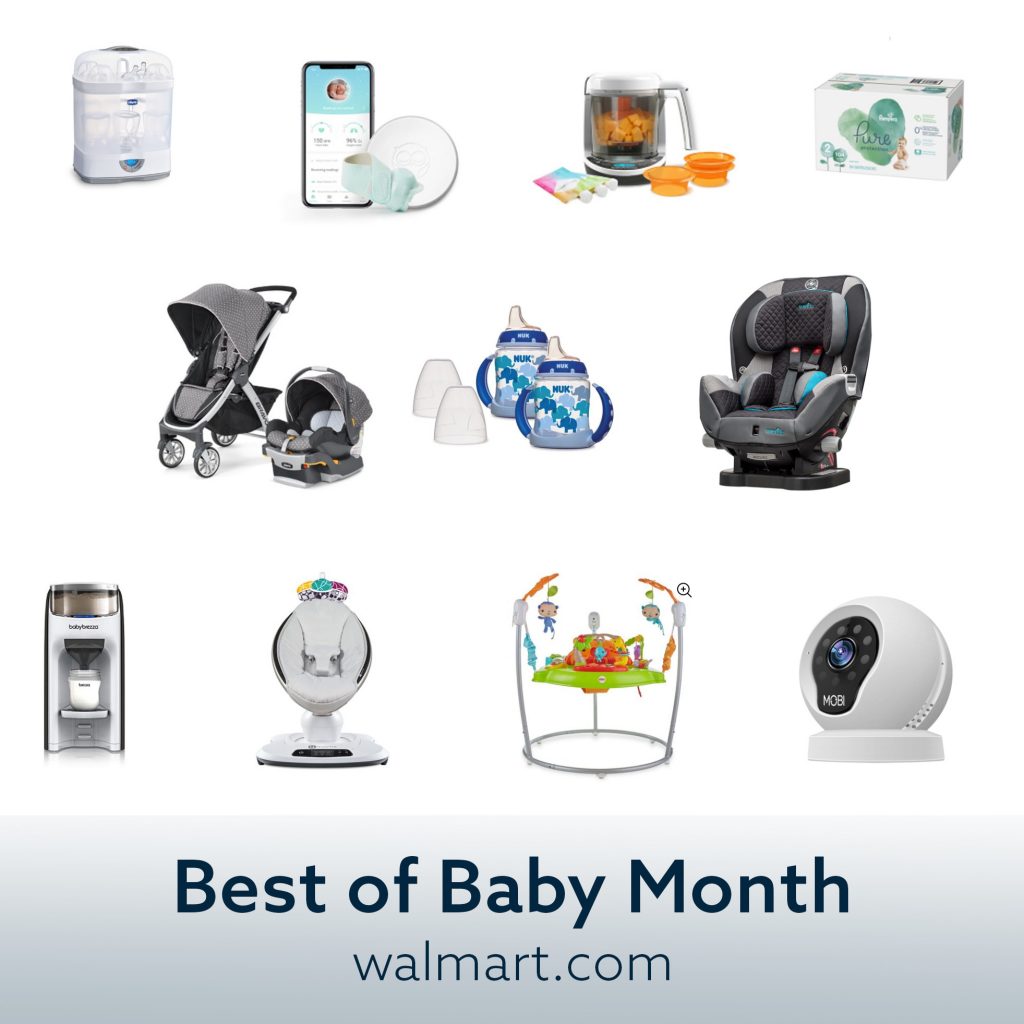 September is Best of Baby Month on Walmart.com which means major savings on over 700 products online. It's basically a mini Black Friday just for baby, but with even better pricing and it lasts all month long. Events like this can sometimes be overwhelming, so I wanted to put together a post sharing the best deals.
I should also mention that with a five month old and a two and half year old, I do a lot of my shopping online and on Walmart.com. I love their quick and easy (often next day) shipping, super competitive and affordable prices, quality and easy return process. Not to mention they carry all my favorite baby brands. That said, these are the best prices I've seen anywhere. This is the month to take advantage of the mark downs!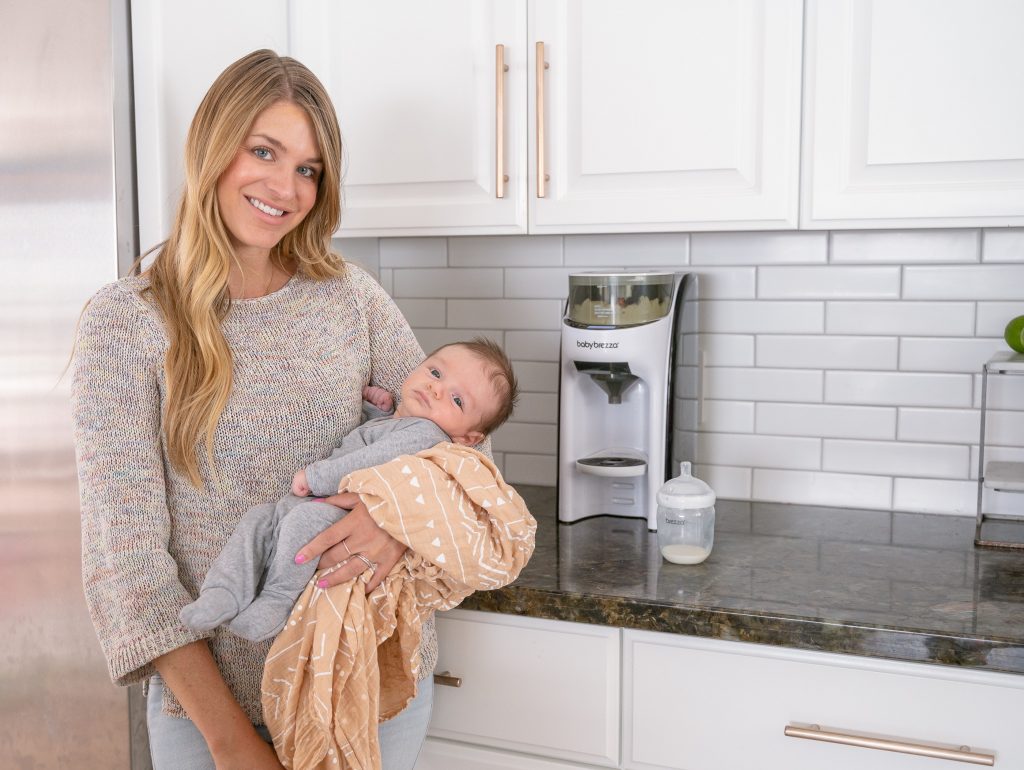 Baby Brezza Formula Pro – buy now and get a $50 giftcard to Walmart! I can't say enough great things about this product. It's saved me countless times when I need a warm bottle ASAP.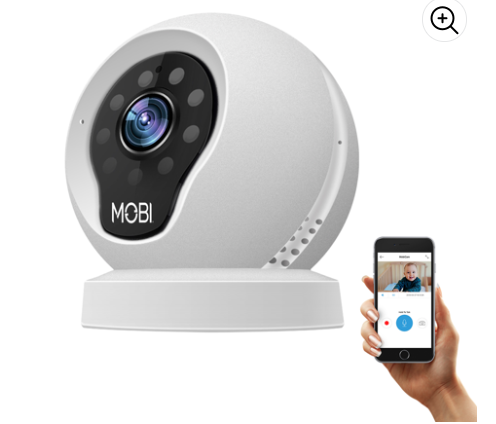 MobiCam Multi-Purpose Wifi Video Monitor – offered at only $30! I've heard great things about this monitor, this is such a great price.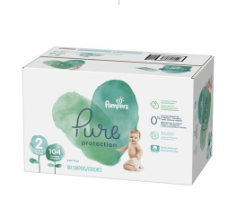 Pampers diapers – buy any 2 and get a $15 gift card. Amazing deal on diapers!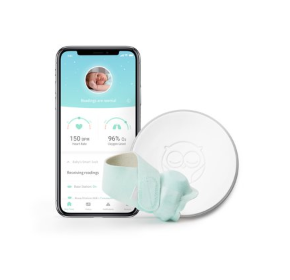 Owlet Monitor – receive a $50 Walmart gift card with purchase. Used this with Crosby once she started sleeping in her crib and I loved that it gave me peace of mind. Never had any issues with it.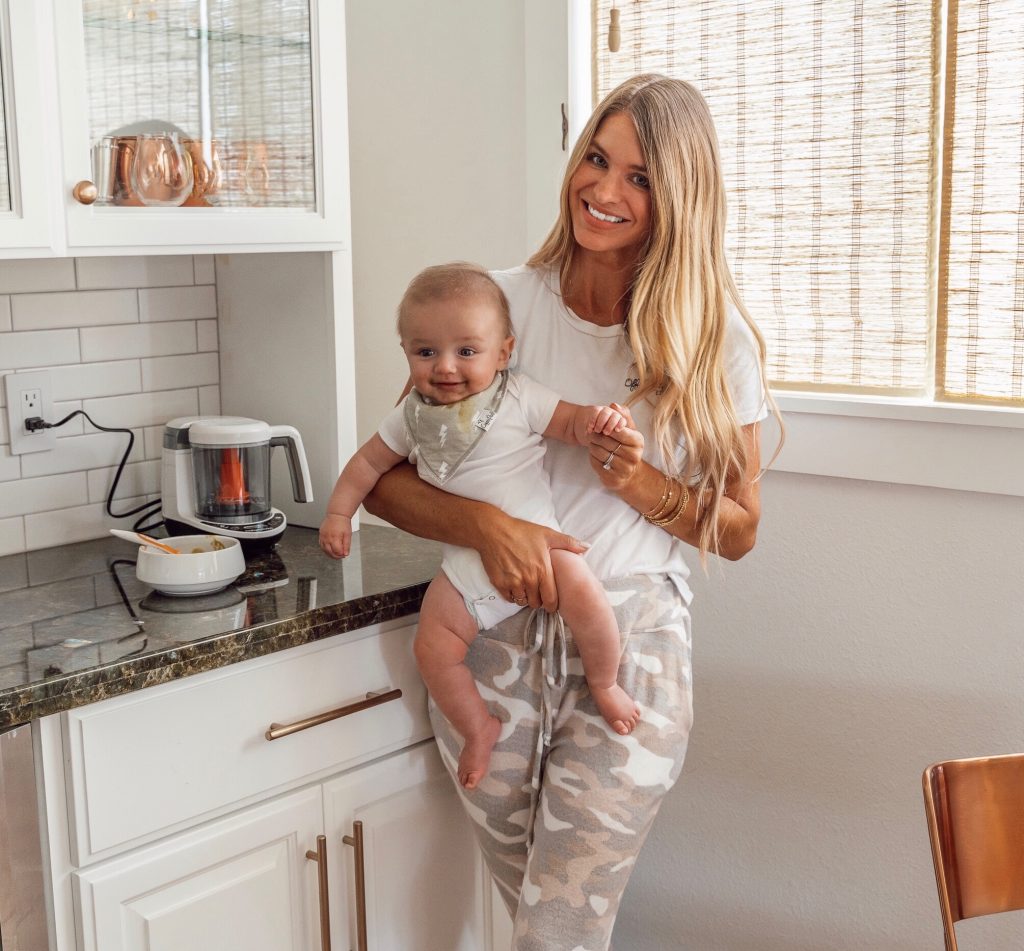 Baby Brezza Food Maker – receive a $25 gift card with purchase. We just started using ours over the weekend to give Wilder his first taste of food. Love how easy it is to use and clean! And if you couldn't tell by Wilder's face… he loved it!!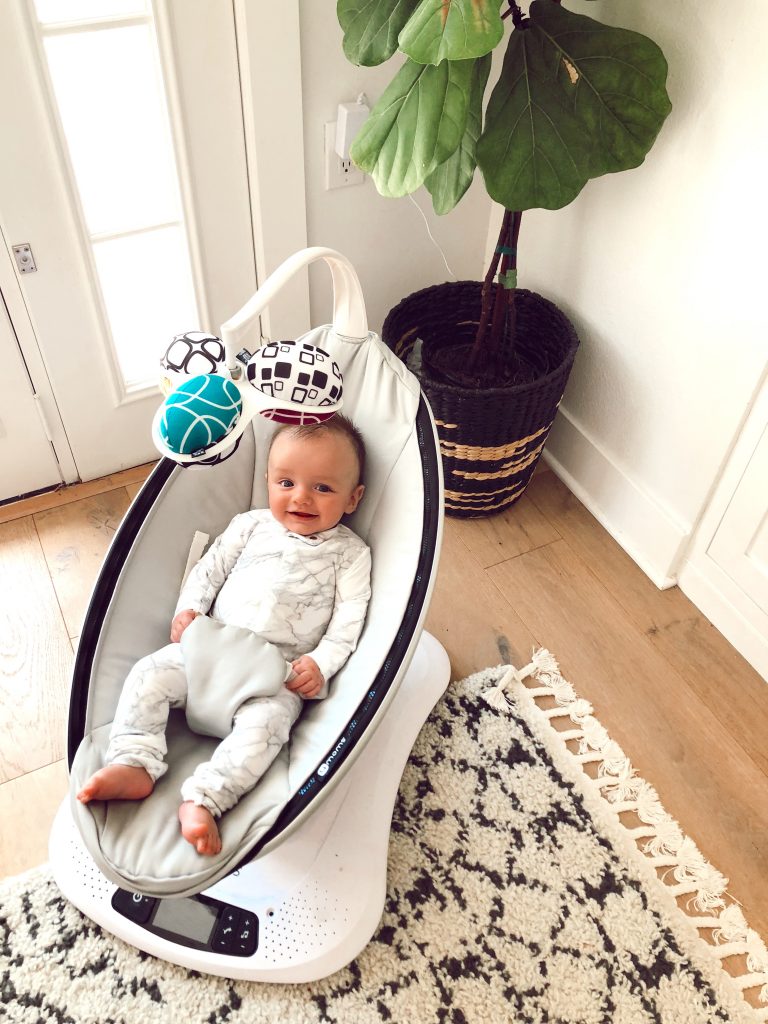 Mamaroo – currently offered at $200 which is $50 off. One of my favorite baby items. Both of mine have loved this, Wilder still takes lots of naps in it throughout the day.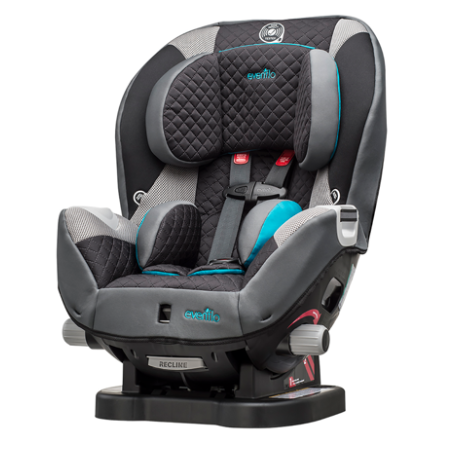 Evenflo Triumph convertible car seat – regularly $150, but currently offered at $116!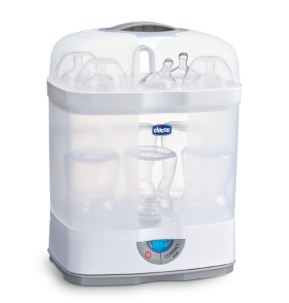 Chicco bottle sterilizer – receive a $20 gift card with purchase.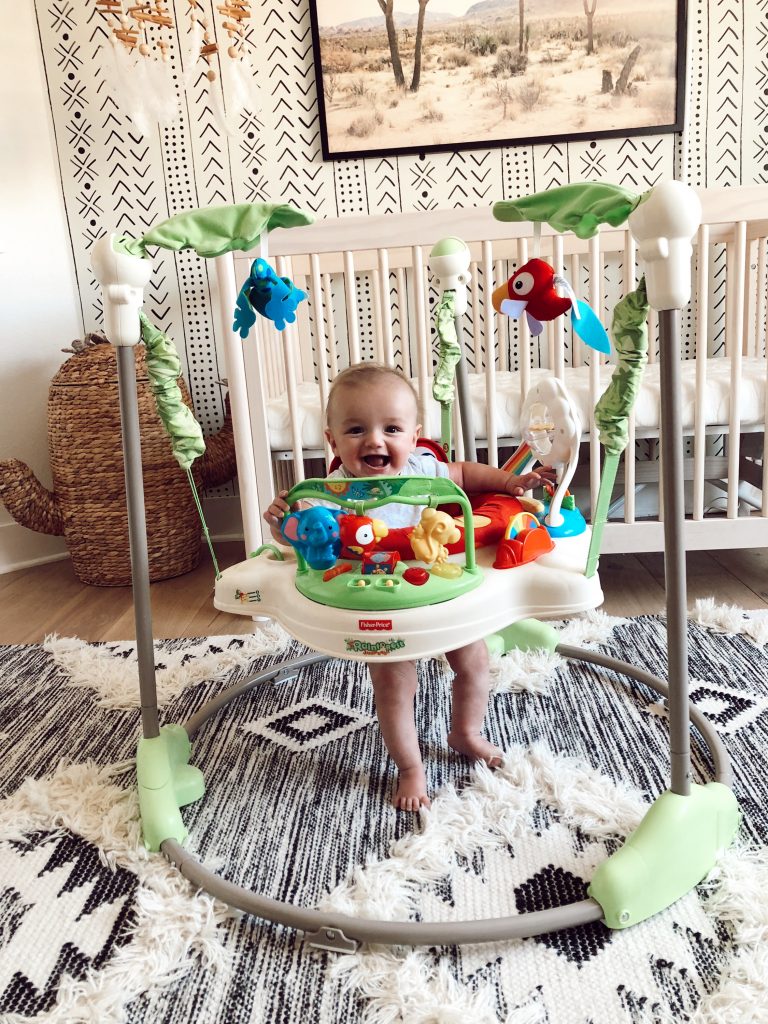 Fisher-Price jumperoo – marked down to $79 – Wilder's current favorite activity, I have it in his nursery and I'm able to put him in it and fold laundry while he jumps and plays.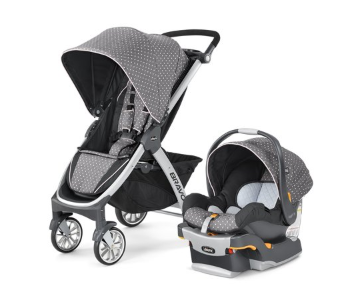 Chicco Bravo Travel System – receive a $30 gift card with purchase.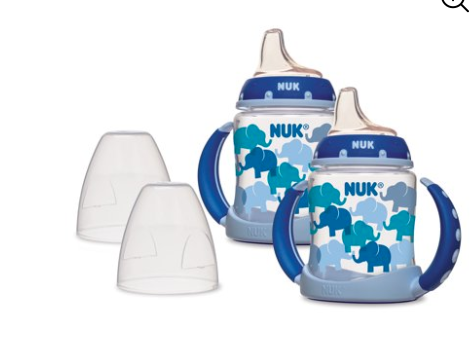 Nuk learner cup 2 pack – offered at $11. Love that it's a 2 pack, we're always misplacing sippy cups. And these don't leak!!
Thank you so much for reading. This post was sponsored by Walmart, but all opinions are my own.