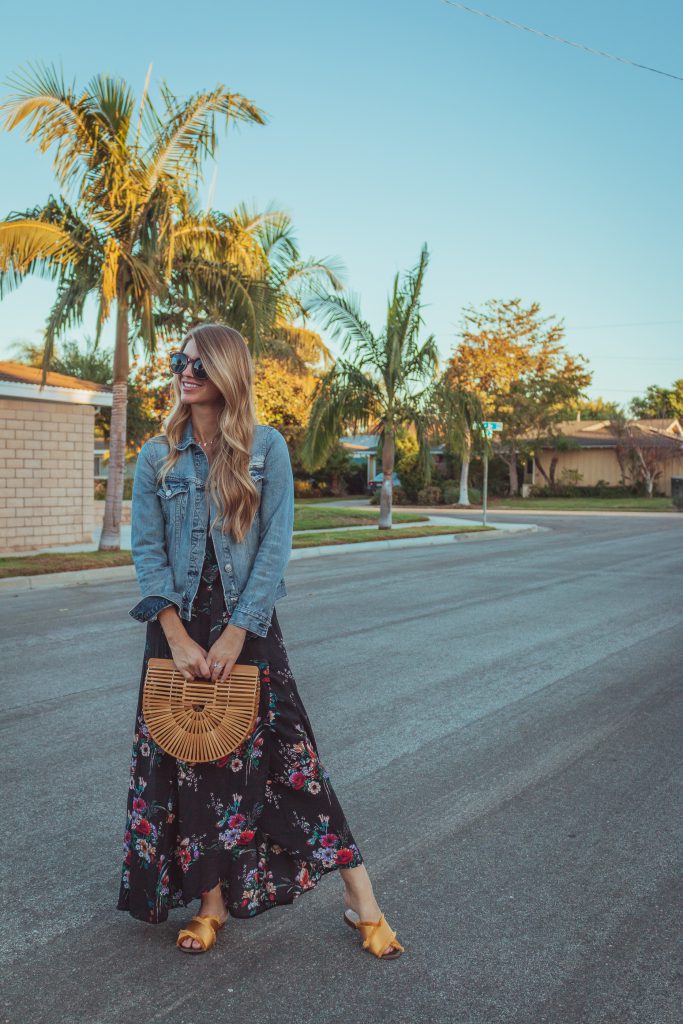 sunglasses, necklace c/o, dress c/o, similar denim jacket, bag, sandals
It's still pretty warm here, but I'm trying to start to transition my wardrobe to fall, little by little. The easiest way to do that is with color. This maxi wrap dress was the perfect starting point. The jewel tones in the floral print make it seasonally appropriate and it's still light and airy. I wore my denim jacket over it in the evening when it got a little cooler to snap these shots.
I'm still wearing a few of my favorite summer pieces… like this bamboo bag and these fun slides. I think they work for fall when paired with the right things.
This was another dress I considered for an event we have this weekend. But I got a fun delivery the other day with this dress that I think is the new winner. I also feel like I've been wearing a lot of maxi dresses, so this one is a fun way to change it up. I love the color and the long sleeves are fun! Plus the neck tie gives you a few different ways you can wear it. It also comes in black, if the mustard is too out there for you.  I'm sure we'll take pictures so I'll let you know what dress I end up wearing!
I feel like I've been a day ahead of myself this whole week and not in a good way. I woke up Tuesday thinking it was Thursday and it's been downhill since then. I'm trying to fill the days with fun things for Crosby because that usually helps turn the week around. It seems to be working for now… but we're still counting down to Friday evening.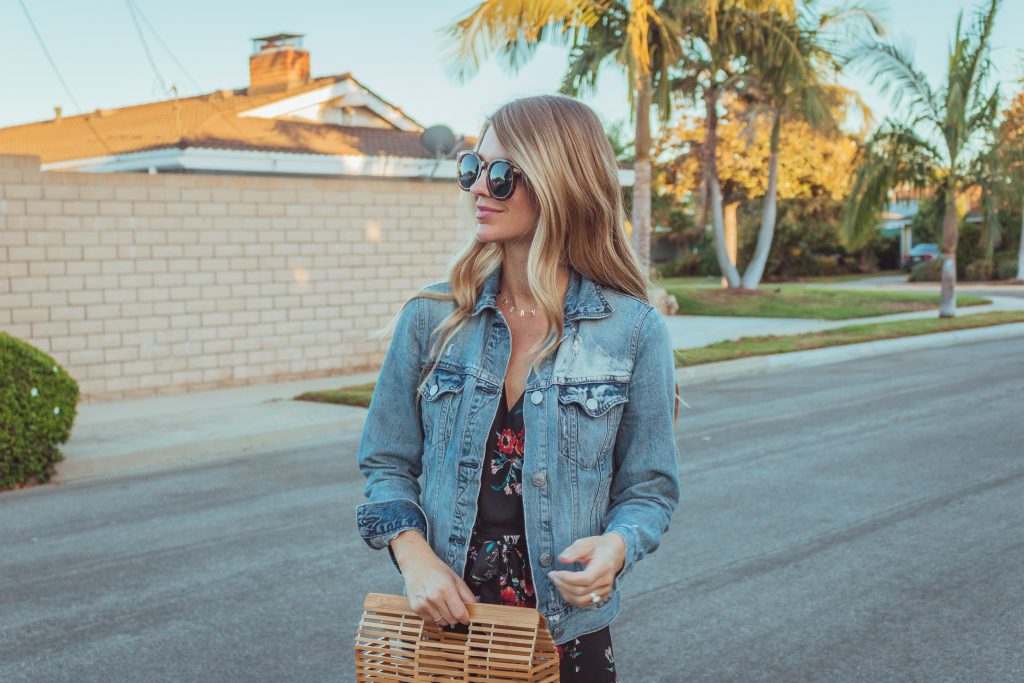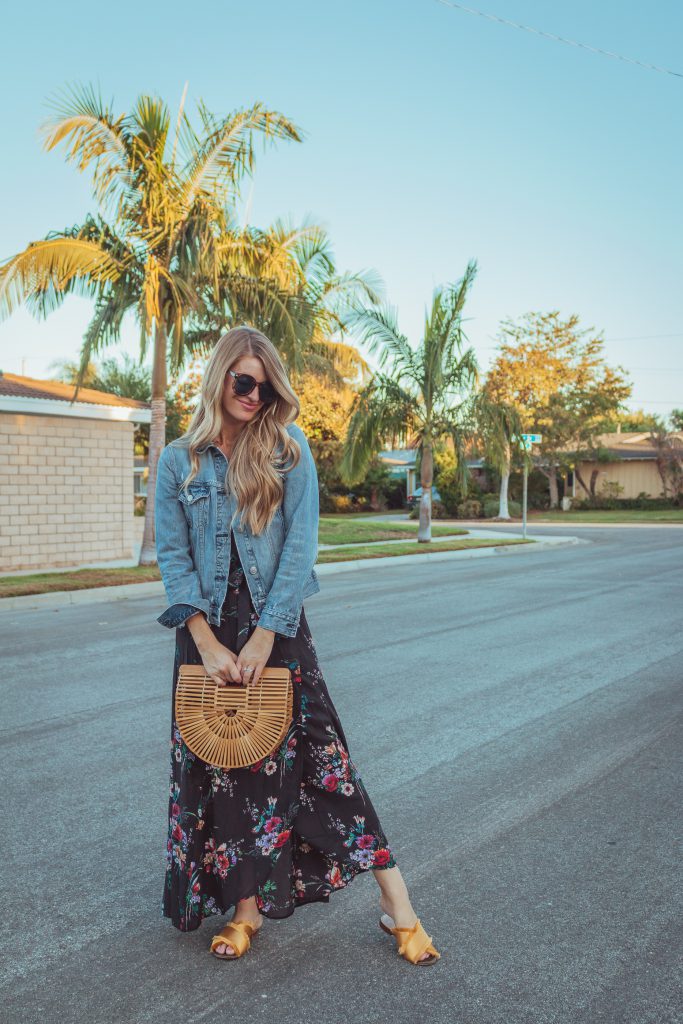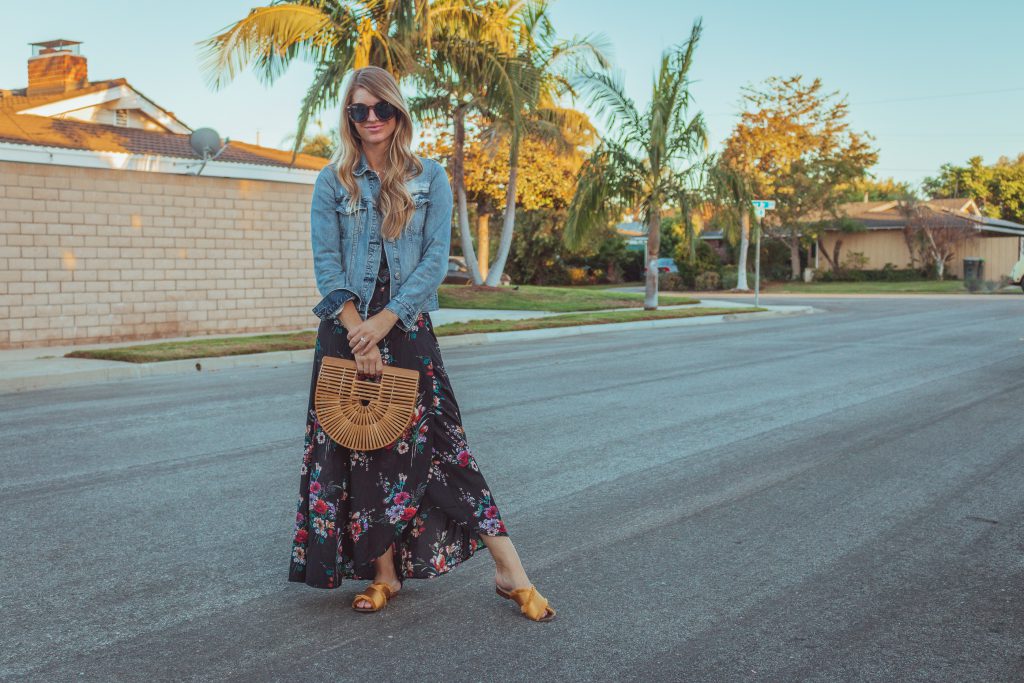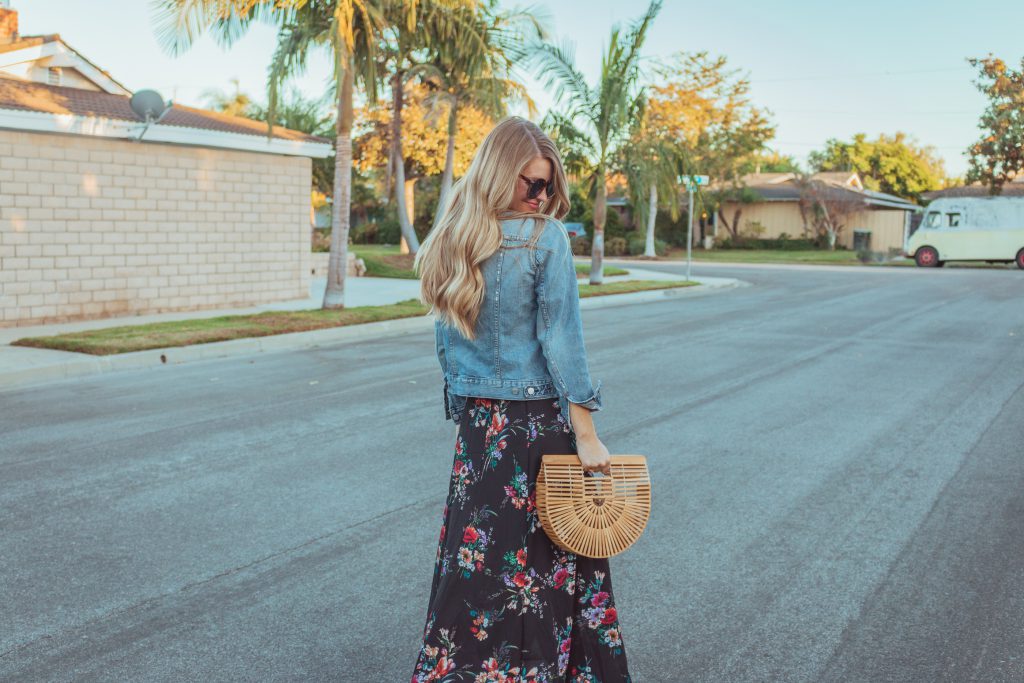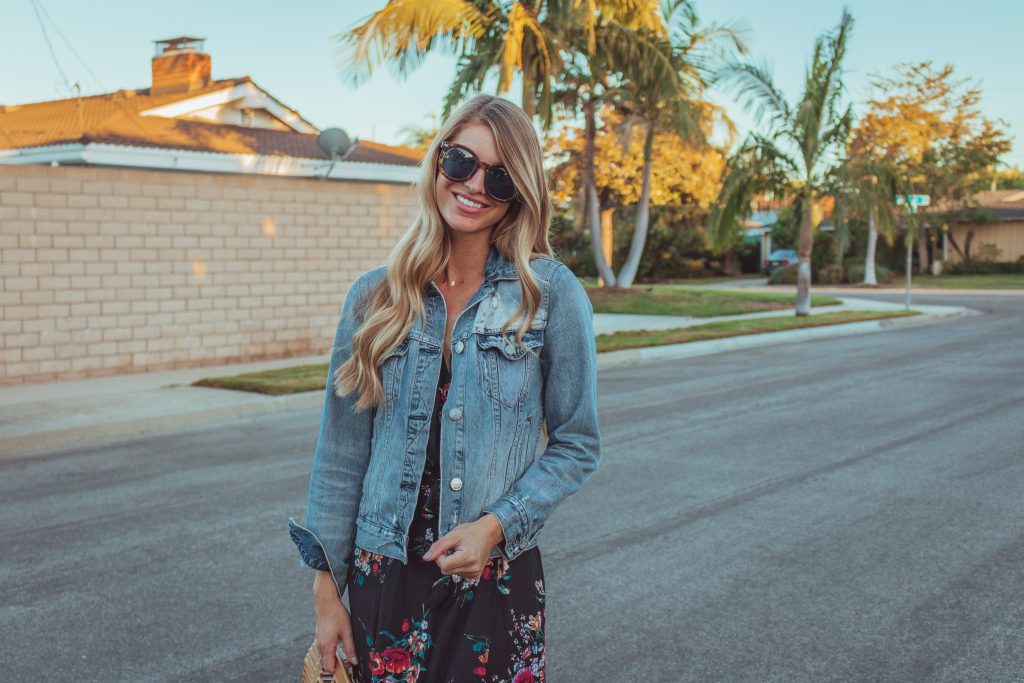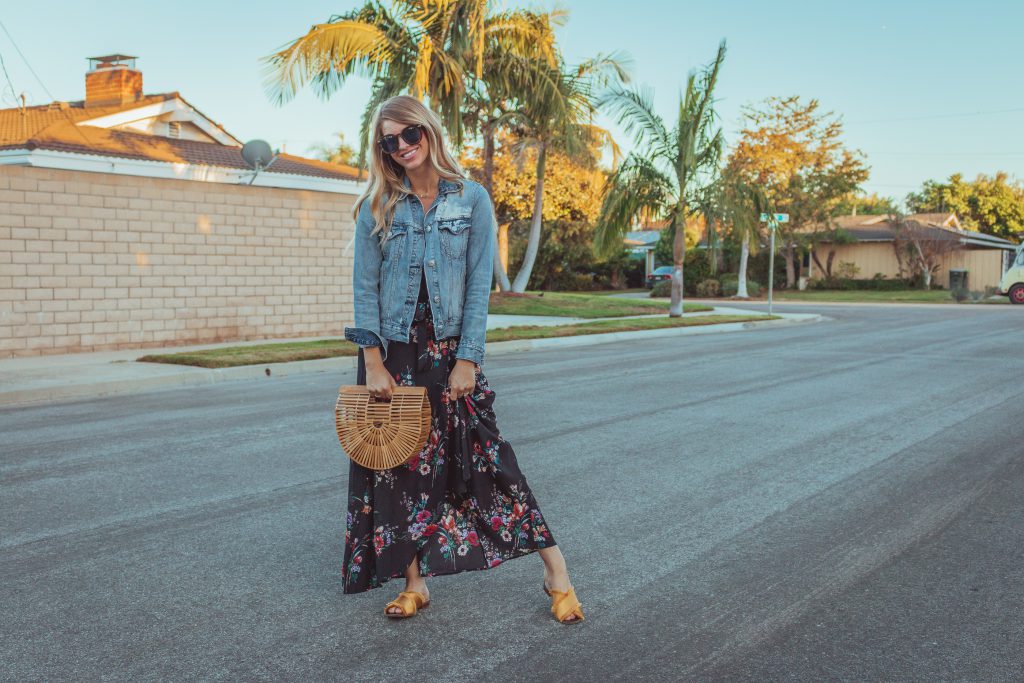 sunglasses, necklace c/o, dress c/o, similar denim jacket, bag, sandals
Hope you have a great weekend – thank you for reading!