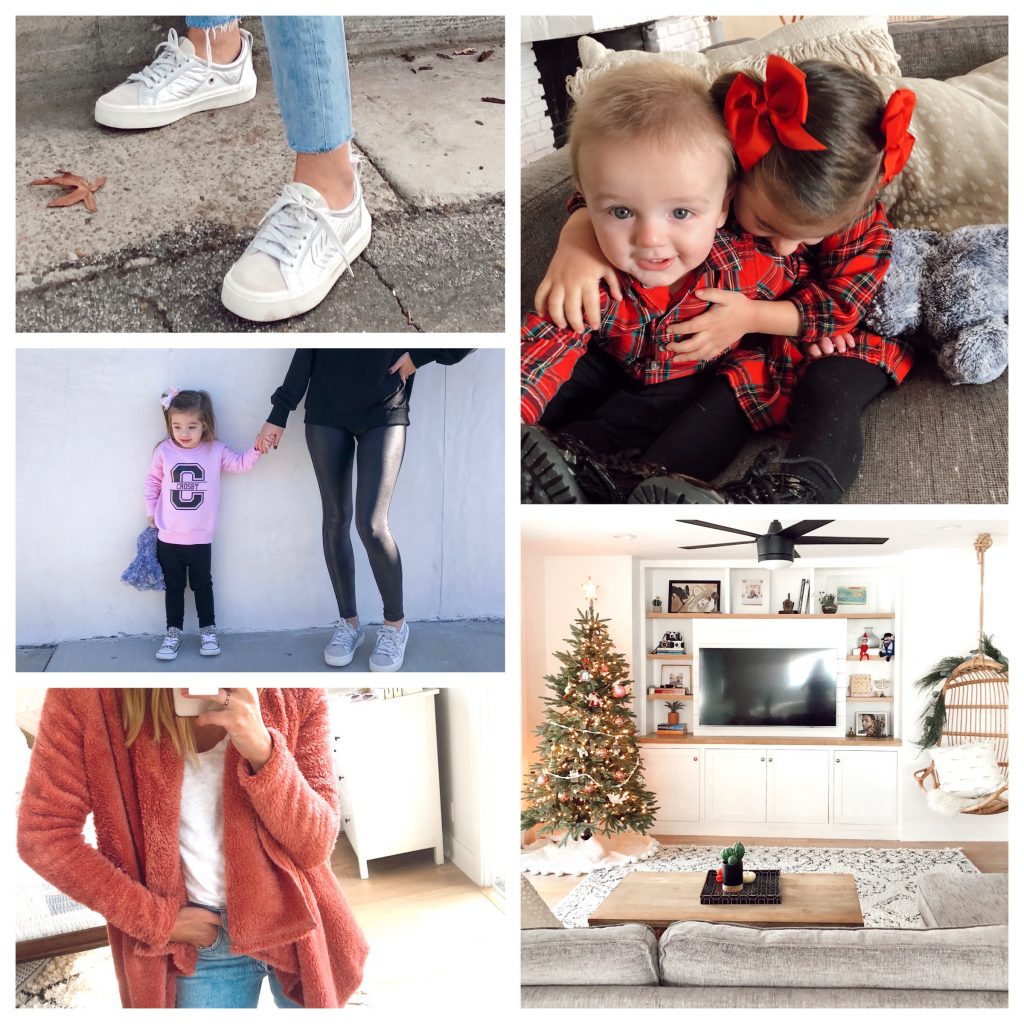 Coming to you a little early with my top five products from December. I have loved doing these post the past few months and plan to continue into 2020. I also plan to do one with my top five products of 2019 – that's coming early next week. Hope you have a happy and safe new year!
As usual this month's top 5 is all over the place… with the top selling product coming as a total shock to me and my first repeat top performer. Let's break it down…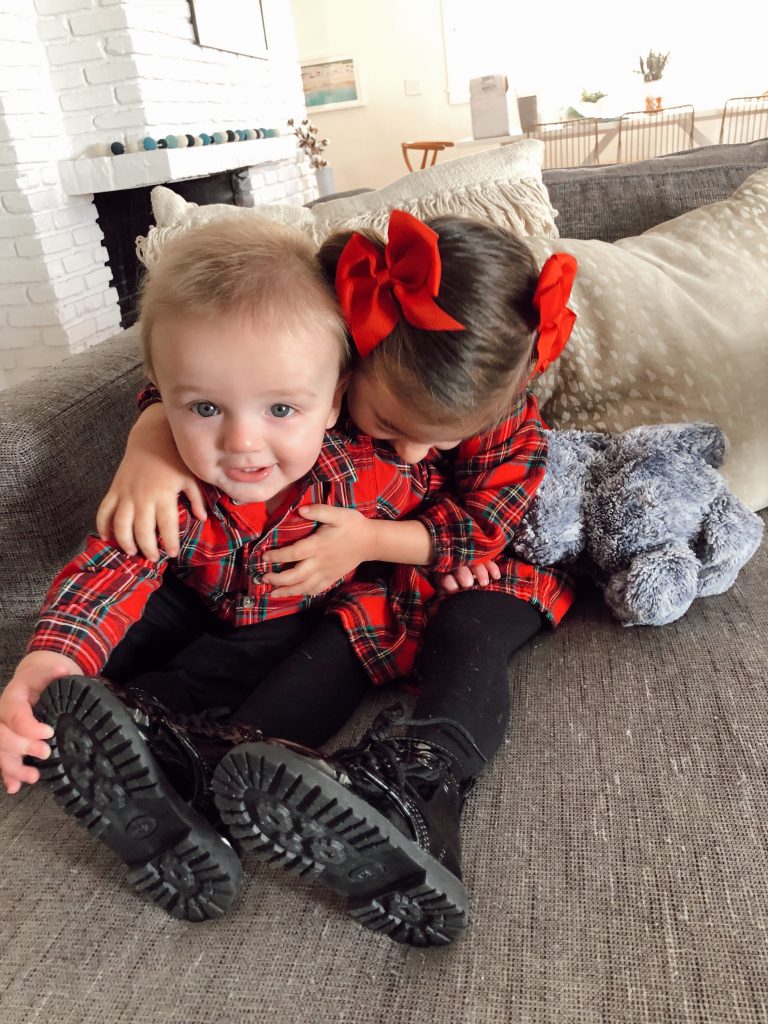 1. Red Hair Bows – SOLD OUT in red, but available in white
I bought these for Crosby back in November thinking they'd be perfect for the holidays. She's worn them so many times… mostly together but occasionally with just one bow. A great staple!
This rug is back on the list! In October it was the #5 top seller and now it's the second. It's actually the third rug we've had in our living room and I couldn't love it more. It's soft and completely brightens up the space.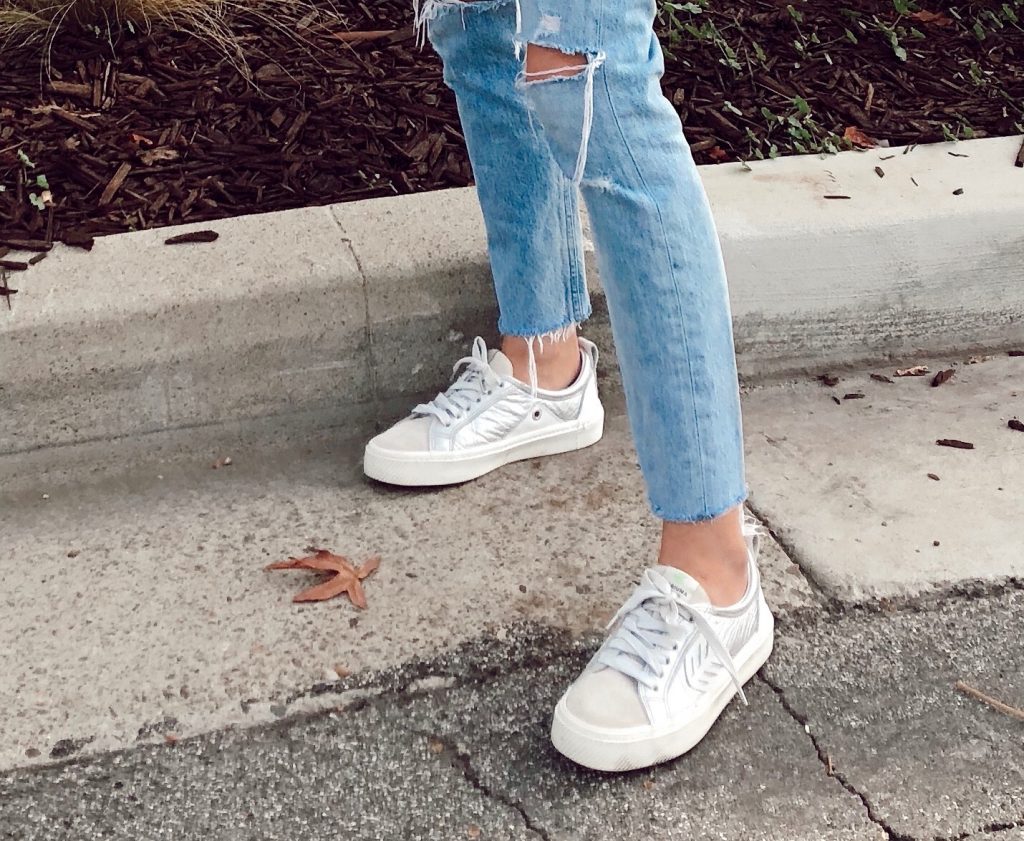 3. Cariuma Sneakers – SOLD OUT
So bummed these sneakers sold out. They're my first pair from Cariuma and I've been really impressed. They're the perfect mom shoe. They have lots of other fun colors and styles and this pair is really similar.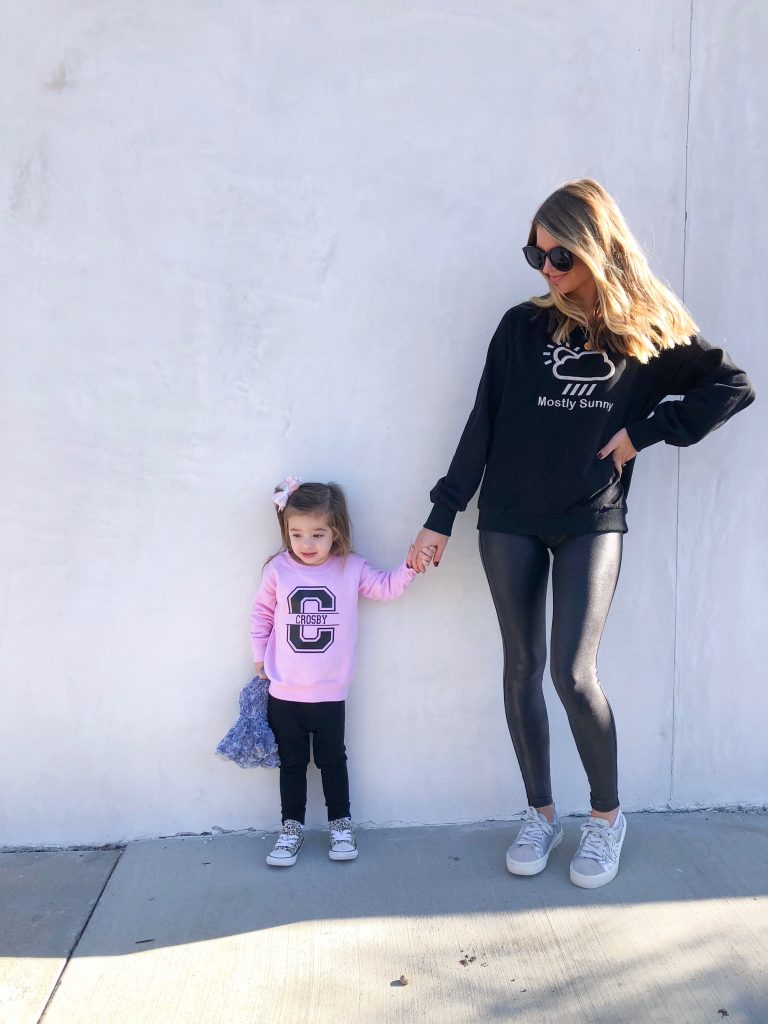 4. Spanx Faux Leather Leggings
I'm a little late to the Spanx leggings train but happy to be on it nonetheless! I snagged these on Cyber Monday and they've been on heavy rotation ever since. My day-to-day momiform is usually leggings and a sweatshirt so they're getting a lot of use. Super flattering as they hug you in in all the right places.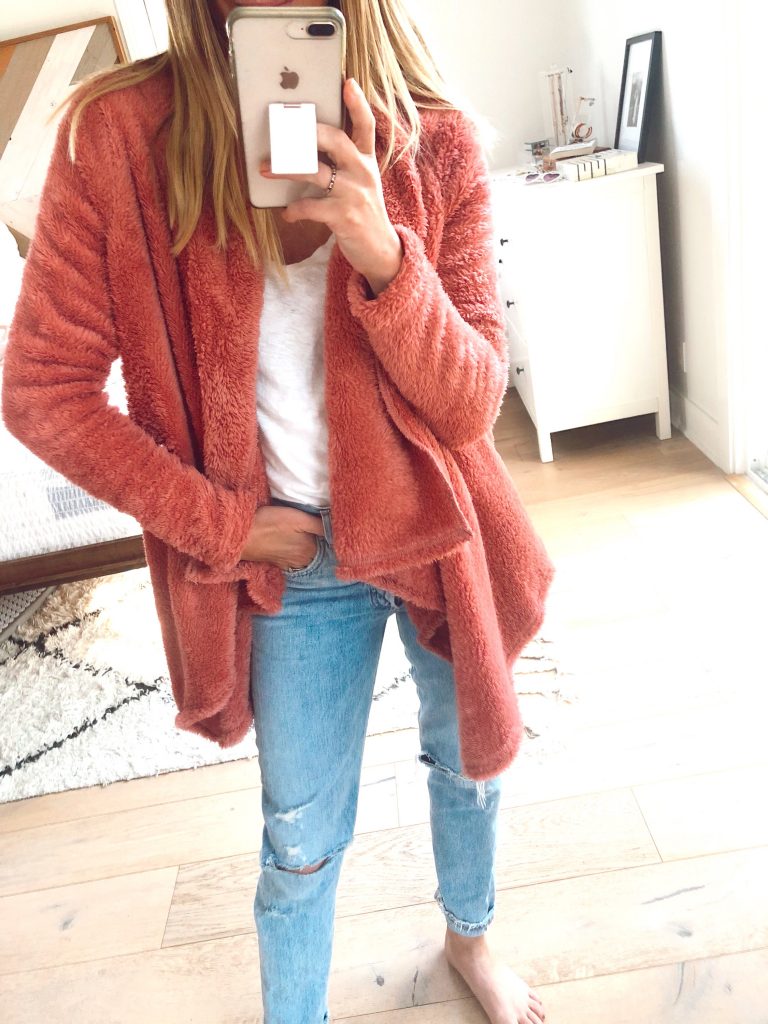 5. Drape Front Faux Fur Cardigan 
A cozy cardigan that's currently 50% off and comes in five other colors. Such a win and the perfect winter staple. I wear it around the house, running errands, to the park… etc. Love this shade of pink, it pairs perfectly with jeans.
Here are the links to my past months top 5's: