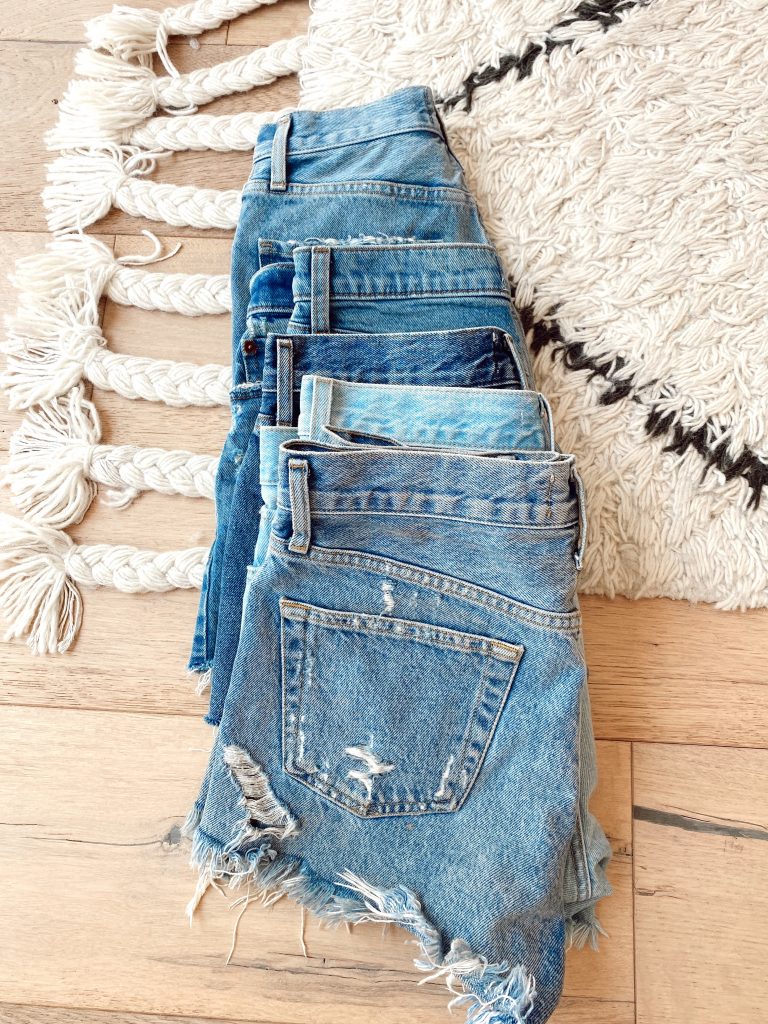 My #1 summer staple is always a good pair of denim shorts. I wear them almost every single day when it's hot, so I need a couple of pairs to get me through the season. Recently I've been searching for a new go-to pair and have gone through a few rounds of online orders so I thought I'd share my research with you with my denim short guide.
For reference I normally wear a 24/25 or a 0. Here's the link to the bodysuit I'm wearing.
Agolde Parker (vintage wash // non distressed wash)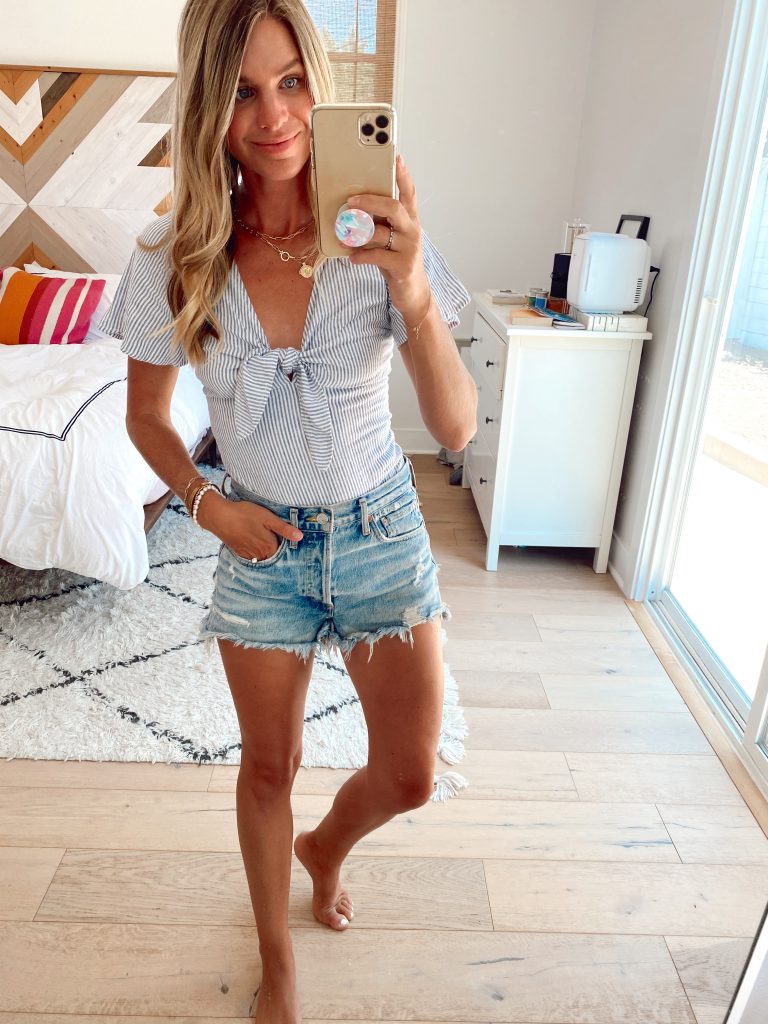 I first purchased this pair back in February and have worn them quite a bit since. I am obsessed with the wash, minimal distressing and fit but wish they were a little bit longer. I've found this particular style to run large so I sized down one size to a 23. They're slightly high waisted (hit right about the belly button) and by far my most worn shorts.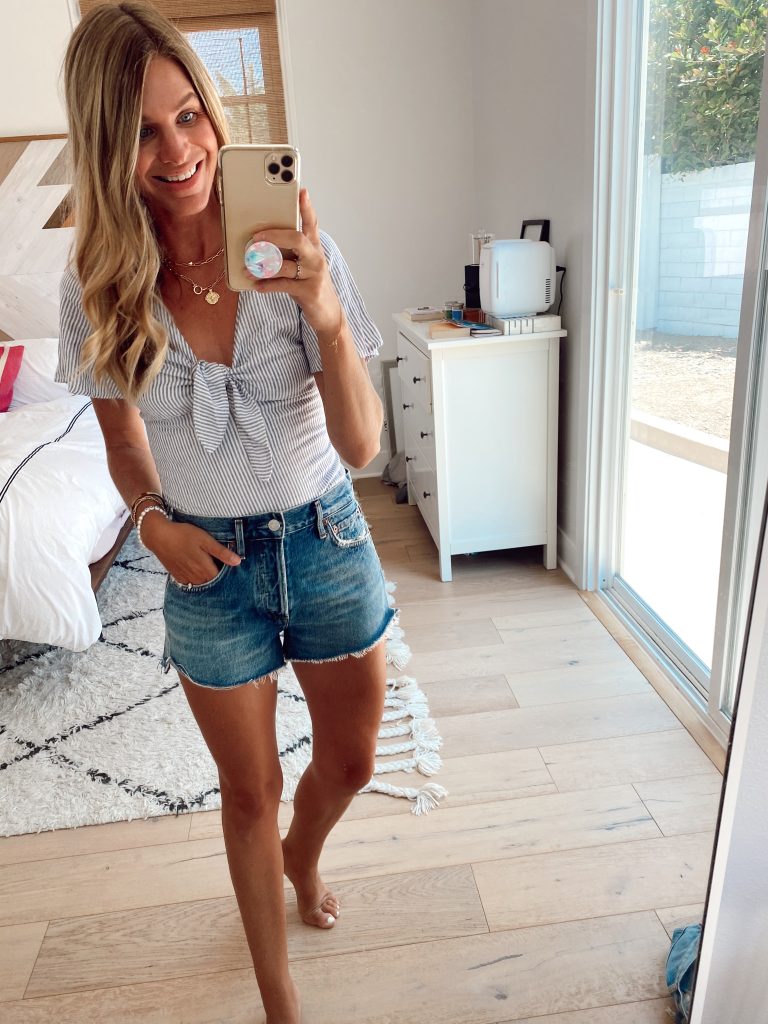 Since I love this style so much I wanted to try them out in a non-distressed wash. I ordered this pair and decided to size up to my normal size in hopes they'd be a little longer. The length is about the same as my other pair, but since I went with my normal size (24) they're not as high waisted and hit a lot lower.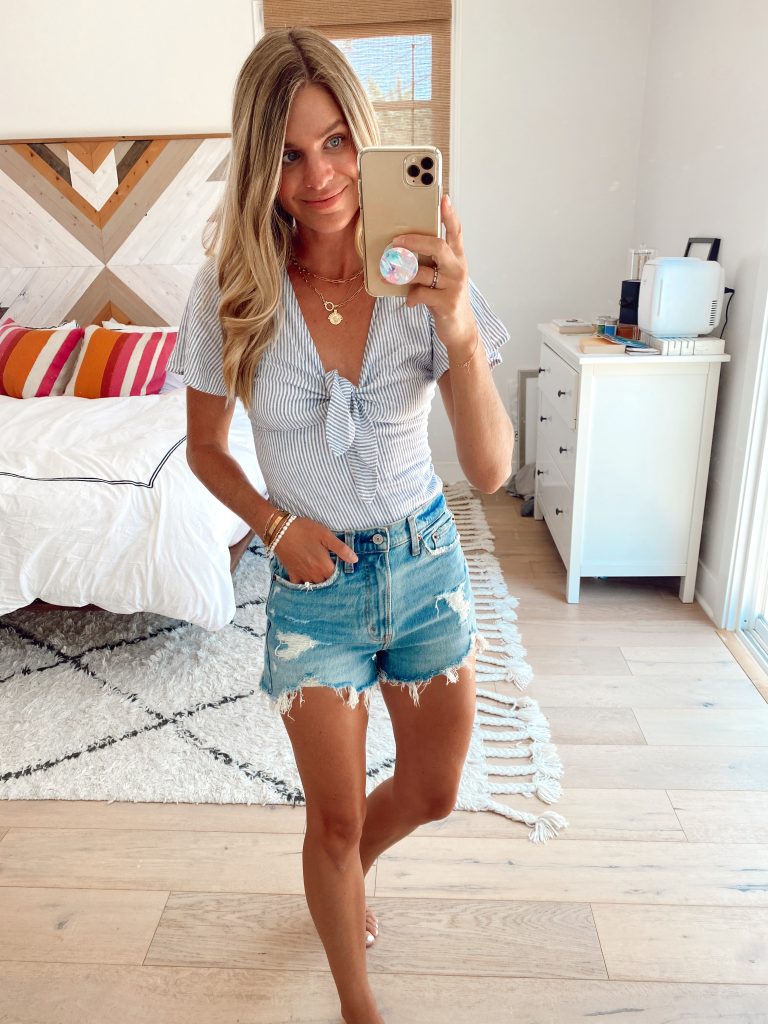 I haven't shopped at Abercrombie in years but stumbled upon this pair while online shopping. They had great reviews so I decided to order a pair in a few different sizes and see how they fit. Since Abercrombie has always been geared towards teens I ordered them in a size 25 and 26. The 25's fit perfectly and I was actually really surprised with how much I liked them. My only qualm is they're more heavily distressed than I was wanting. And since the color is so similar to my Agolde's I don't think I'll be keeping them. But since I like them so much I'll be ordering them in white.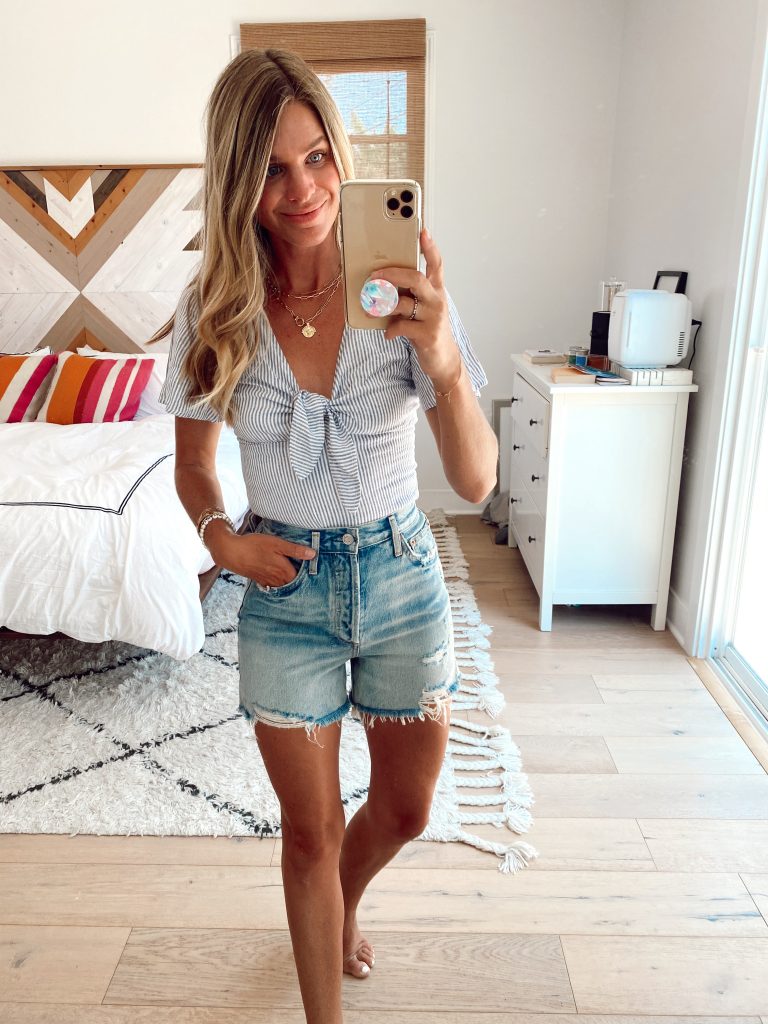 I was really curious about this style because they're a higher rise with a longer inseam. I thought they'd be a good everyday "mom" short. I ordered them in a 24 and they're a little too tight. I would recommend sizing up. I also didn't love this length on me. I think they'd be more flattering on someone taller (I'm 5'4).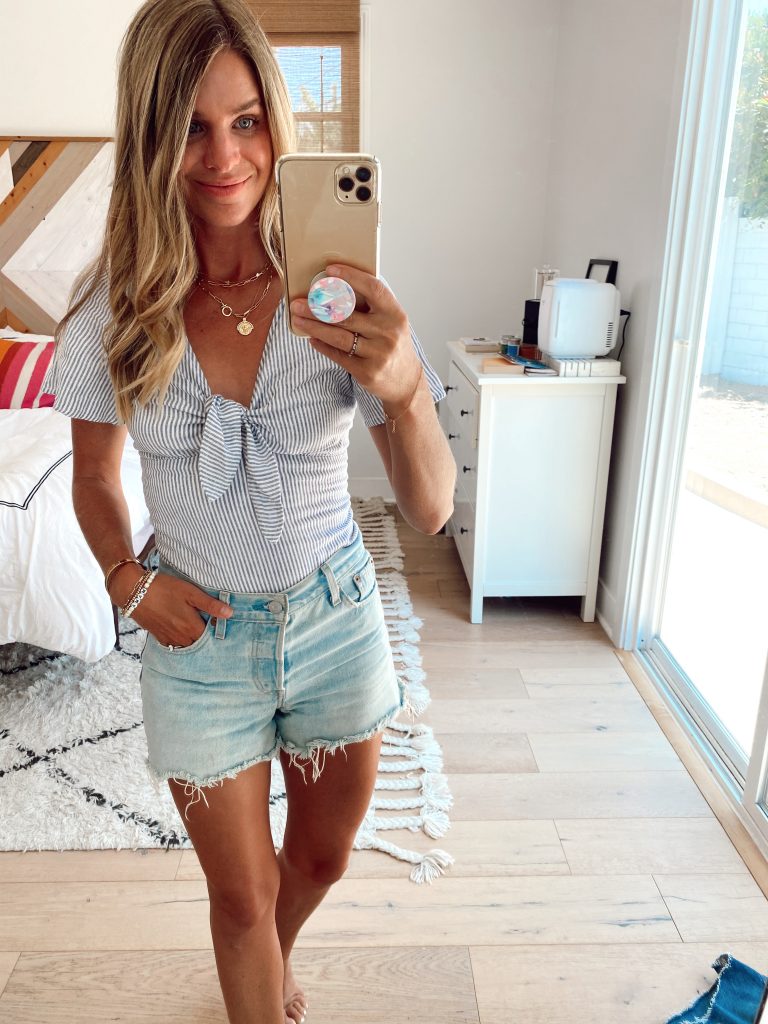 I purchased this pair last summer and sized up to a 26 since I was a couple months postpartum. They run small and have little to no stretch; they were a little too tight last year but fit great this year. For some reason the denim is a lot stiffer than the Agoldes and they're not as comfortable… but they don't stretch out between wears and really hold their shape.