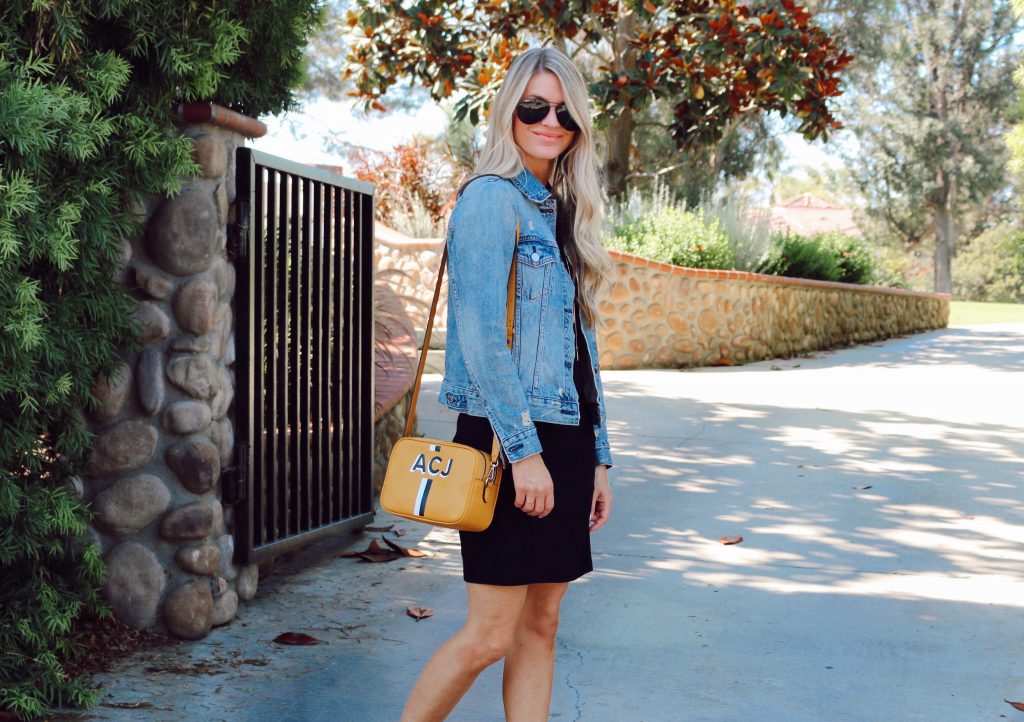 sunglasses, denim jacket, dress, bag c/o
Now that Labor Day has passed it seems like everyone is excited and ready for fall. I'm usually all about stretching out summer as long as possible – and I still plan to do that, but it can't hurt to look ahead to some early fall trends.
When it comes to fall I feel like two prints that are always in are leopard/animal and camo. I'm loving this easy blouse, and this fun casual tee. Both would be really easy to wear and could go from day to night, or even the office. As far as camo you can never go wrong with a utility jacket.
Marigold is a really hot color right now. I'm loving this fun dress and the price is great too.
Sweaters are always a staple in my closet. This time of year I look for more open knits like this pullover. I'm also loving this loose wrap cardigan.
I always seem to buy at least one new pair of jeans in the fall because I wear them SO much. I'm loving these Levis – the length would be great on someone with shorter legs (like me).
This jumpsuit is a great way to brighten things up while sticking to more fall colors. It looks so comfortable and also comes in solid black.
Belt bags (aka fanny packs) are huge right now. This one is a more subtle option and comes in three colors, as does this one. I love this leopard print one and this shearling one is so pretty in blush.
Velvet is on my radar right now. I love this cardigan that can also be worn as a dress and this gorgeous burgundy maxi dress.
I'm excited to get the ball rolling on these. Are there any fall trends you're loving right now?