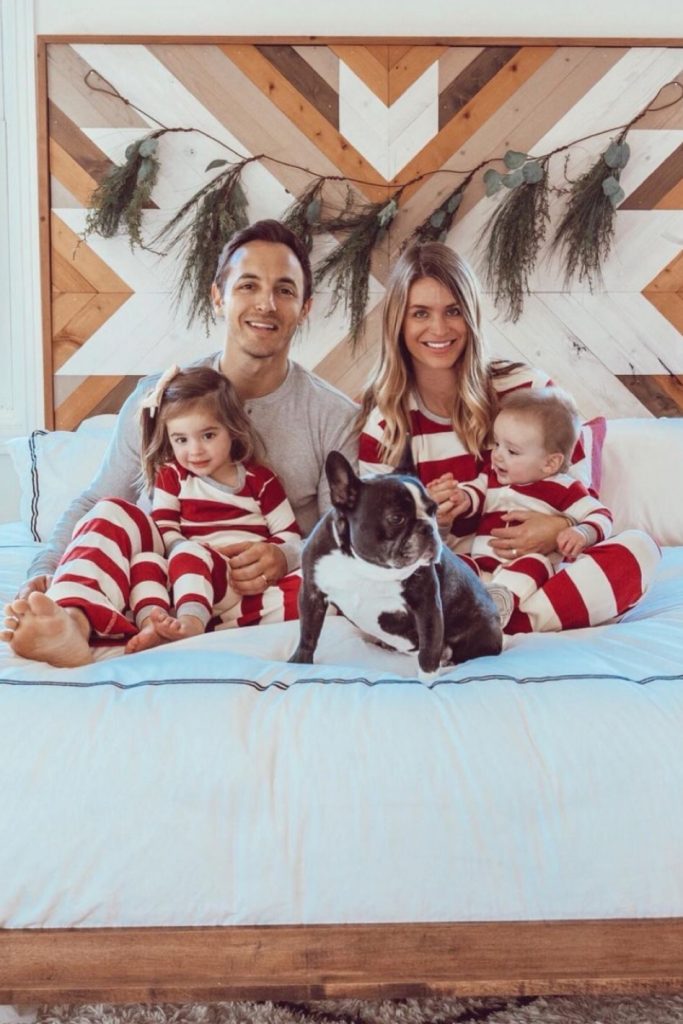 Tis the season… to buy matching family pajamas! I know, I know… it's not even Halloween yet but these things go fast! Usually by mid-November lots of sizes are sold out, so if you're thinking about family jammies, now is the time to buy.
Last year we wore these red and white rugby striped sets and they're back in stock (baby, toddler, men's, women's, kid's). They're classic and perfect for any gender. The come in one pieces for babies and two pieces for toddlers (12 months and up). I'm thinking about ordering Crosby and Wilder each a new pair and wearing them again this year. Mackie could even get in on it and wear Crosby's 2T top from last year. 🙂
Burts Bees makes the best pjs. The have some other cute matching family options, like these in fairisle print; toddler size, baby, men's, women's, kid's.
There are lots of cute options at Target too. Loving the print on this pair.
These are so festive, I love the dark green Christmas tree print.
Bedhead even makes matching pairs for dogs! There are several cute options here.