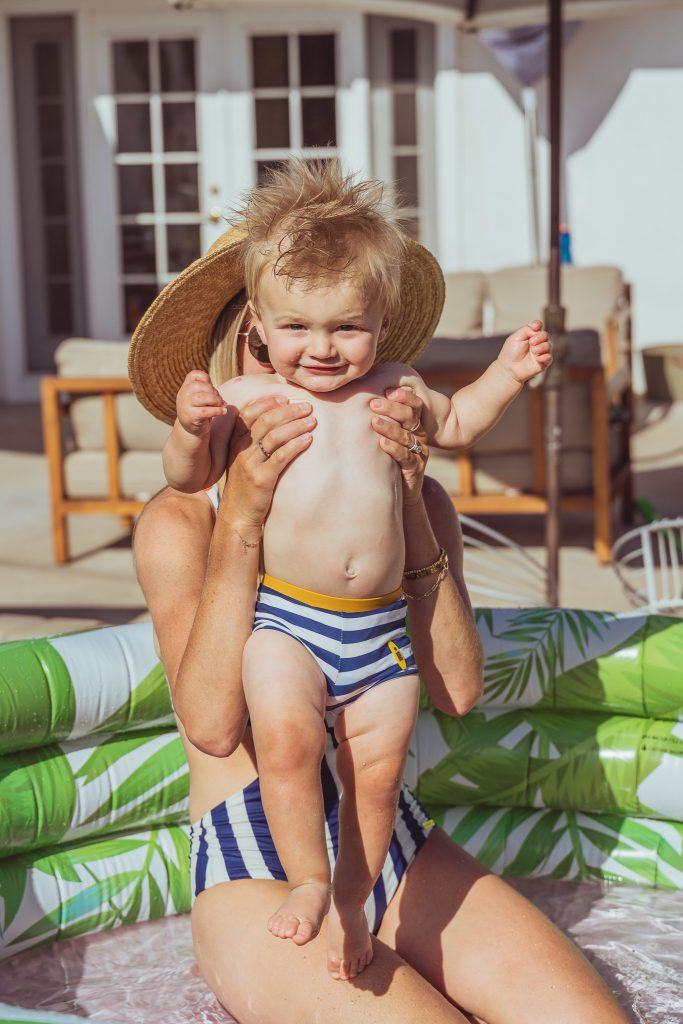 Another post from our backyard… when the weather's nice we practically live out here. The kids have been loving playing in the inflatable pool and water table. A few weeks ago I realized Wilder didn't have a swimsuit that fit currently so I went to order some. I had no idea how hard it would be to find cute swimsuits for little boys! I'm able to find Crosby cute swimsuits basically anywhere so this is a new challenge. I've done a deep dive on in the internet and finally found some cute options.
outfit details –
on me: saha swimsuit (two years old, this one is similar), similar hat, sunglasses
on Crosby: zara swimsuit
on Wilder: zara swimsuit (sold out, this one is similar)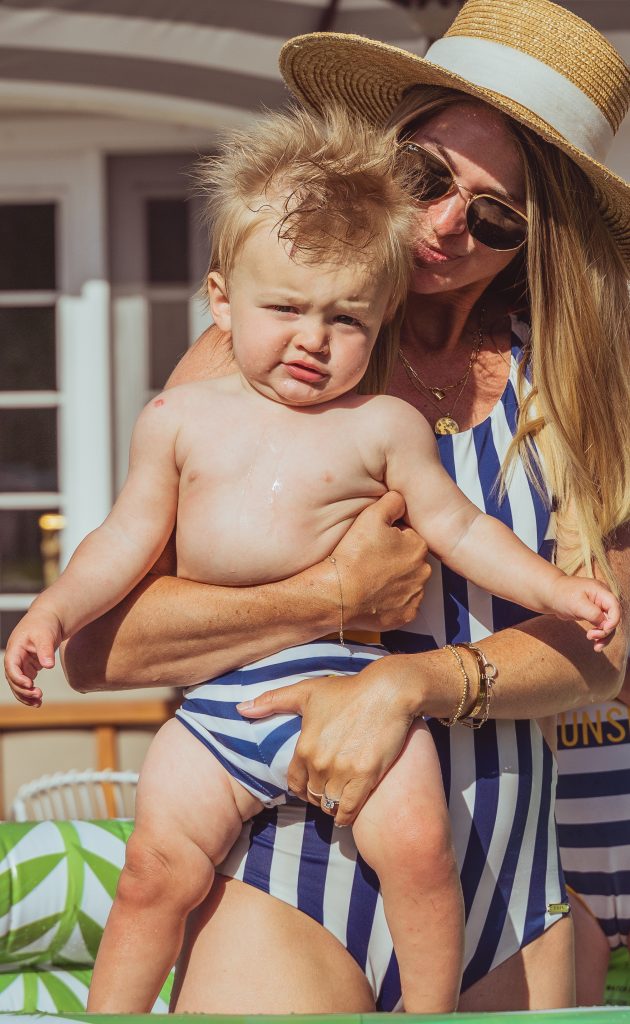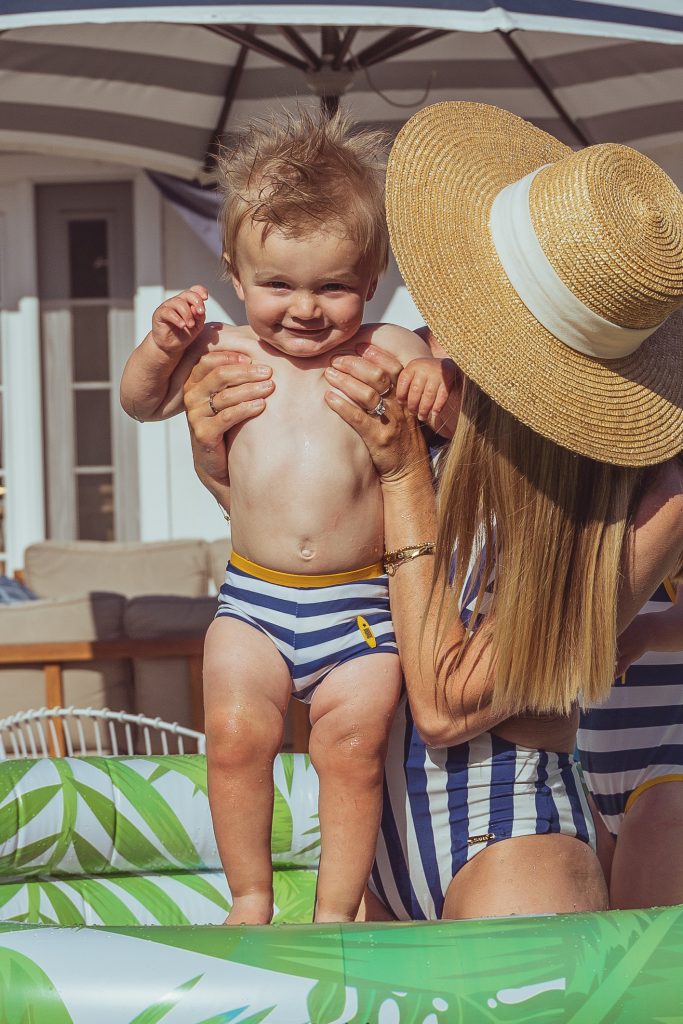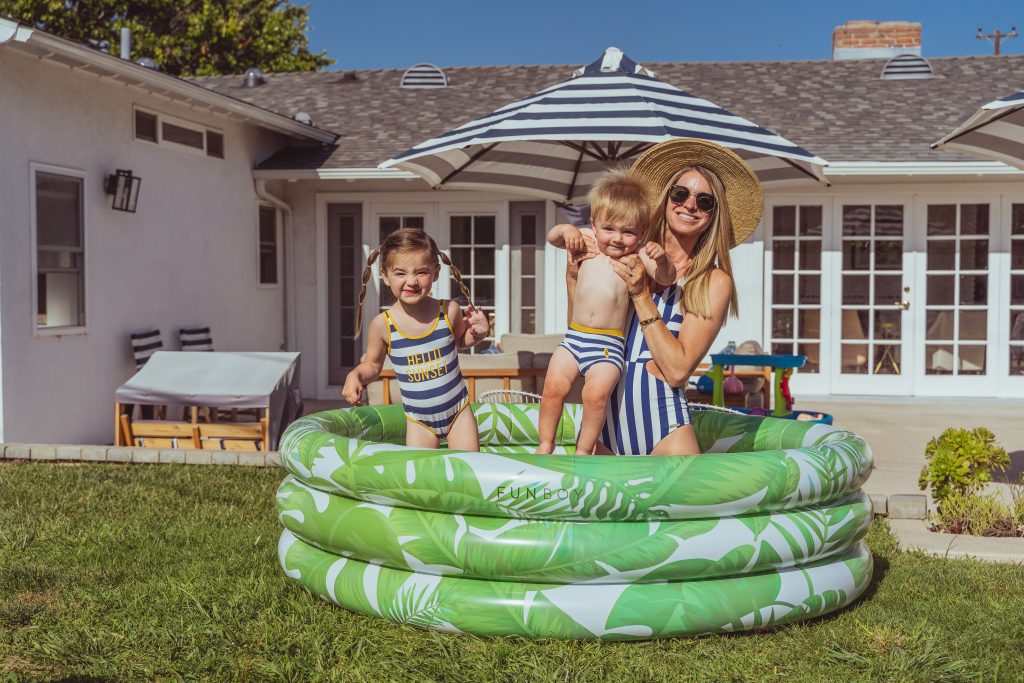 Ok let's talk baby/toddler boy swimwear. The first few places I checked had really ugly options. Lots of baggy trunks that aren't cute and would most likely weigh anyone down in the water. I had to think a little outside the box. Here are the places I've had the best luck:
Zara – there's a few really cute options here. I ordered Wilder's in a 6-12 month
(it's completely sold out now) and when it came I didn't think it would fit… they are very stretchy. It fits but I went ahead and ordered it in the size up and also grabbed him this pair.
Janie and Jack – some really cute options here. I love this one, this one, this one and this one.
Show Me Your Mumu – this pair is to die for. It even comes in matching prints for mom and baby girls.
Cotton On Kids – I ordered these for Wilder and love them, but I do want to mention they run big. I got Wilder a 6-12 and there's a little extra room in the waist and they're a bit baggier than I would have liked. I still think they're cute and they come in a few other colors/prints too.
Monica and Andy – my friend Kim sent a photo of her son in these trunks and I knew I needed them. They're sold out in smaller sizes but Wilder will be rocking them next summer.
Minnow – I've been a longtime fan of this brand for Crosby and think they suits for little boys are darling.
Hope you have a great day – thank you so much for reading and following!