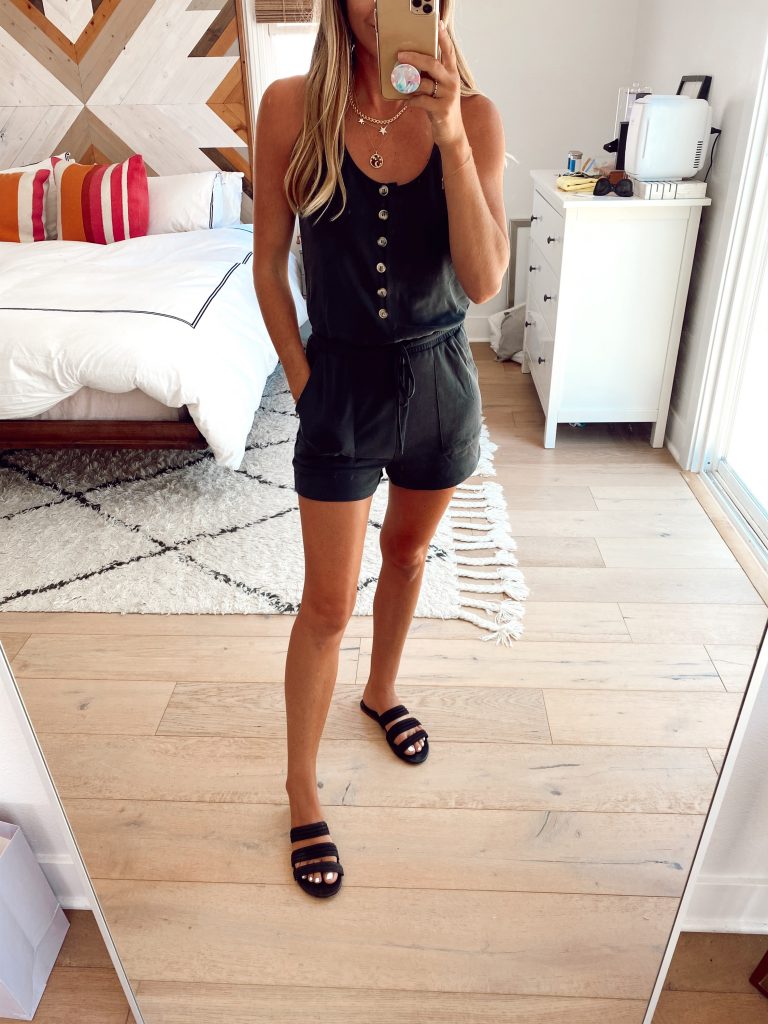 romper, slides, chain necklace, coin necklace, star necklace
Wardrobe wise, I have a rotation of brands I know and love but they've been feeling a little stale. Lately I've been trying to mix up my wardrobe and find some new brands/designers to add to the mix. My newest brand discovery is Heartloom – I received a few pieces over the weekend and was instantly obsessed. Everything is really well made and unique. I wanted to share my favorites.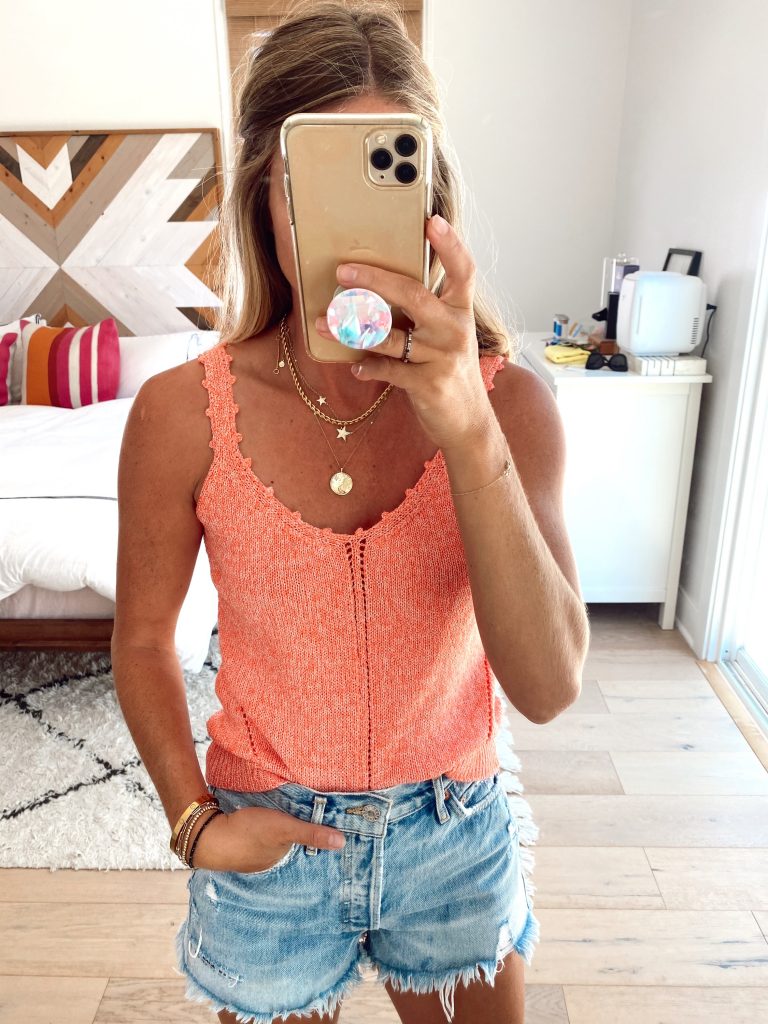 This tank might be my favorite piece. It also comes in white which I debated getting at first. But I have 239408 white tops and thought I should mix it up. This is a bright coral/pink.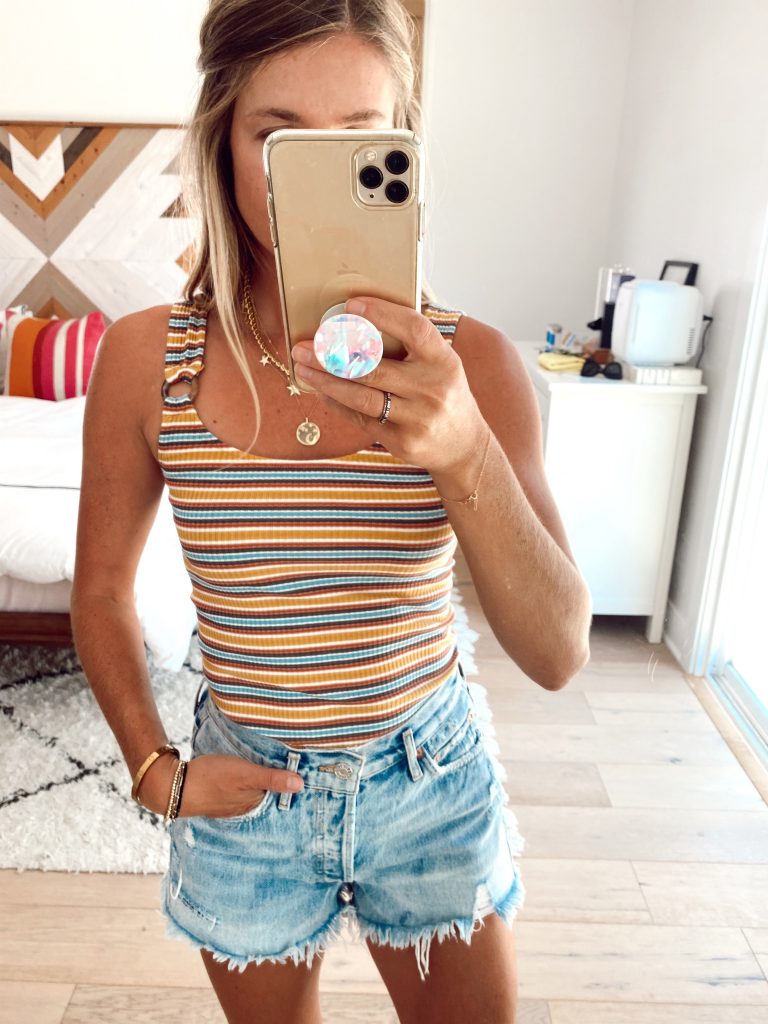 I love the ribbed stripes on this one and the colors are perfect to carry into fall too. It's a fitted tank and almost looks like a bodysuit when you tuck it in.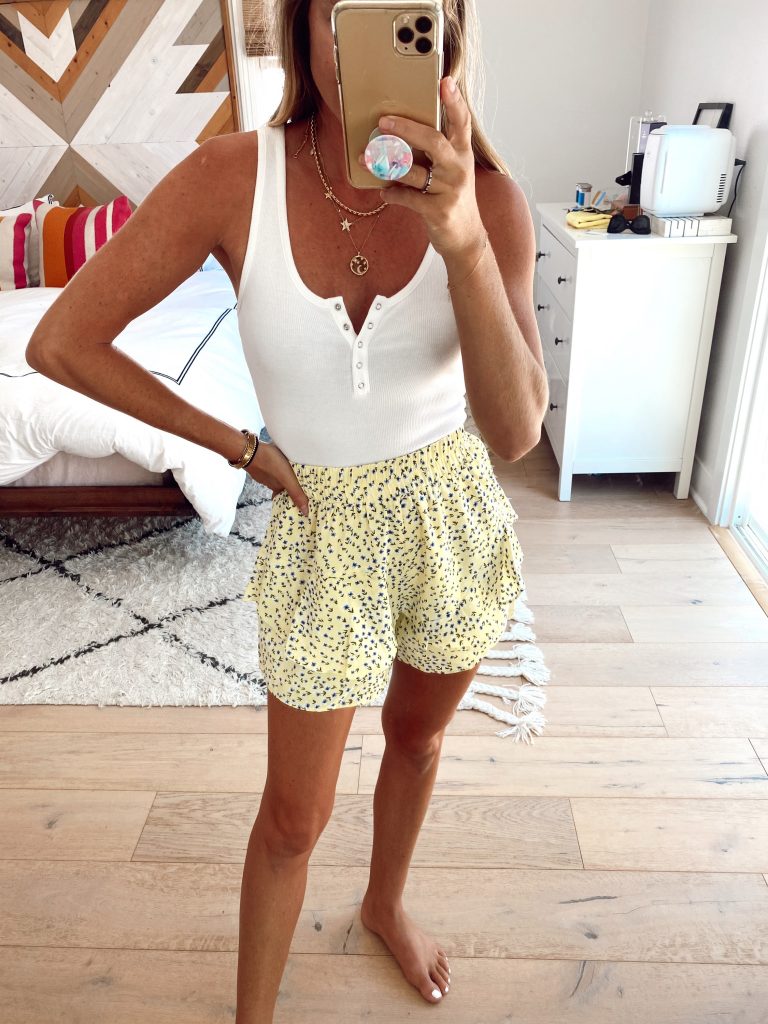 These shorts are so fun and unlike anything I had in my closet! I love that they're shorts but almost look like a skirt.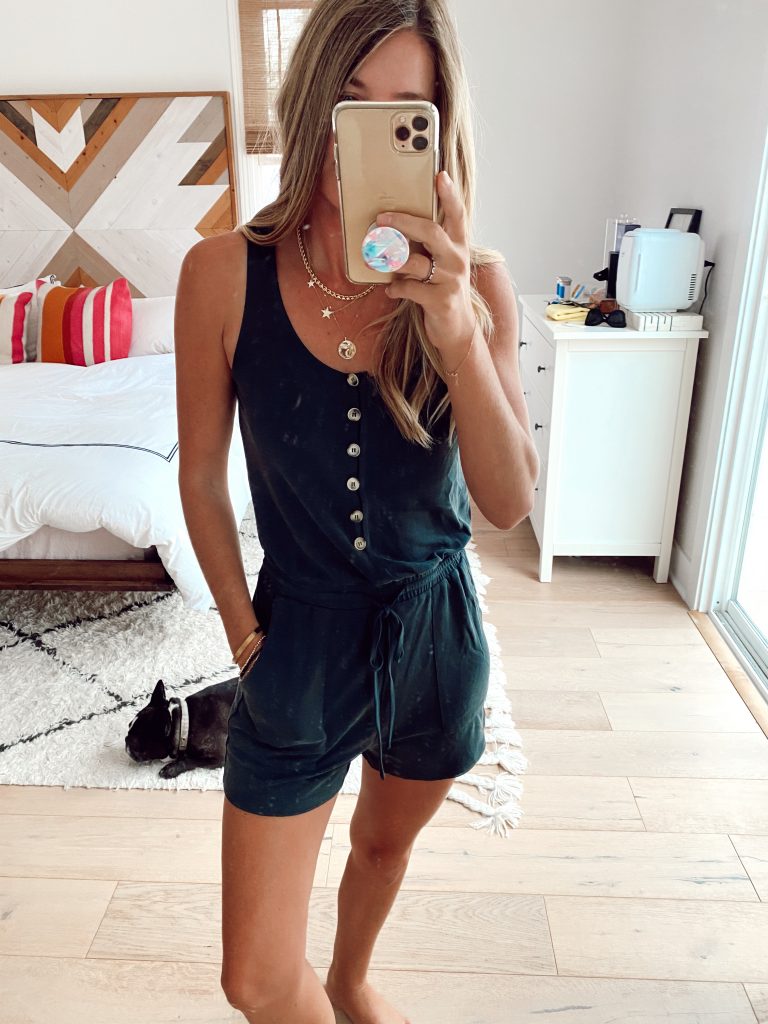 I'm actually wearing this romper today. Not only is it insanely comfortable but it's really practical for my every day mom life too. It has pockets and is a great length. The dark green almost photographs black but it's really pretty, it comes in a lighter green too.
Thanks for reading – hope you have a great day!