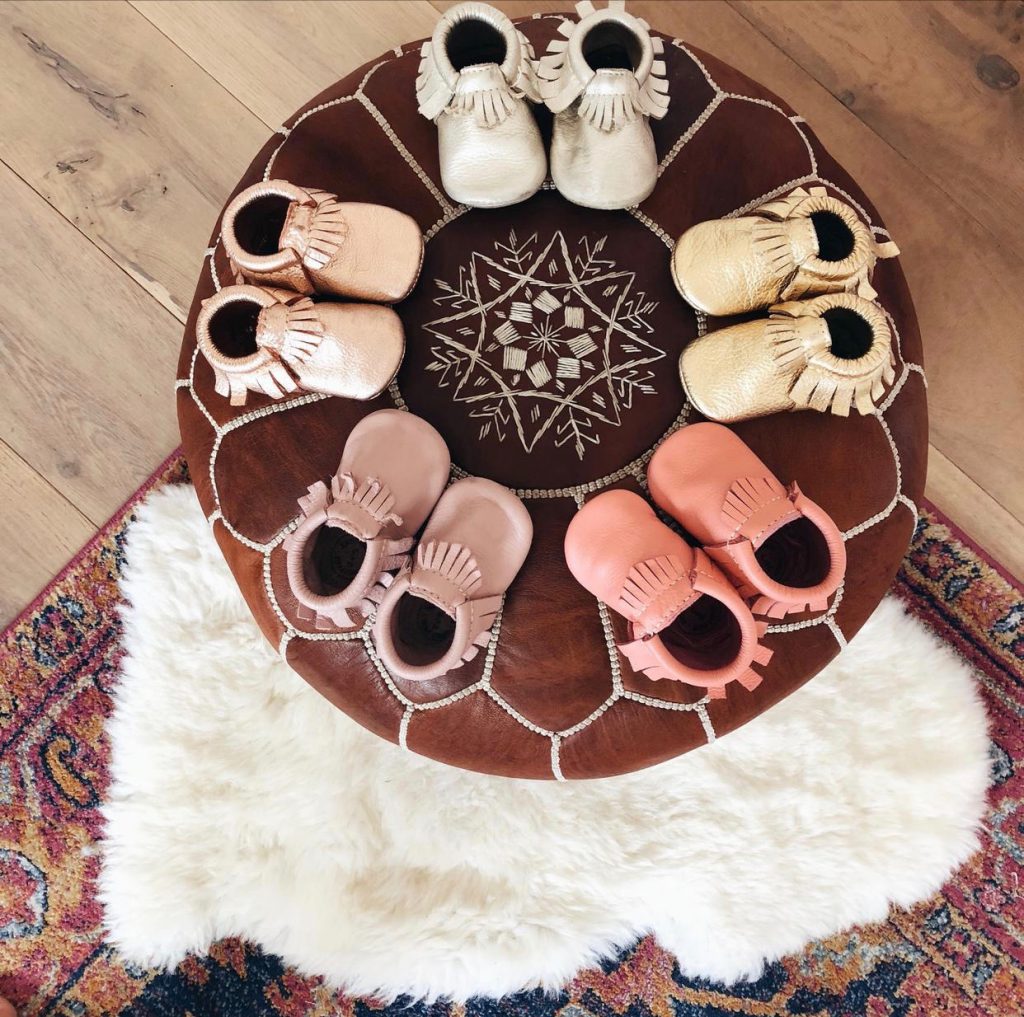 If you've been following me since I had Crosby it's probably obvious that Freshly Picked moccasins are my favorite shoes for her. She's been wearing them since she could fit into their newborn sized moccs and hasn't stopped. They were the only shoes that would actually stay on her feet when she was a baby… even socks would fall off! Now that's she's bigger, she can even fit into their sneakers, sandals and mini sole moccs. We love them all!
Freshly Picked is doing a HUGE half-yearly sale with prices up to 50% off. It just launched today and runs through the 27th. You can save even more if you join their membership program called The Fringe. I have a code for you to get the first month free – FPxashnfashn
More details below
The Fringe is Freshly Picked's membership Program. Think of it like a savings account, not a subscription service!
-NO cost to you. $10 a month gets you $10 in store credit each month. The credit rolls over and NEVER expires.
-Fringe members get 20% off of EVERY purchase on our site
-No risk can cancel any time.
-Stack discounts with sale items on our site!
-FREE shipping on EVERY order (US and Canada)