Merry Christmas Eve! I hope you had a fun holiday weekend, we sure did! We had a holiday dinner Friday night, went to a friend's house to watch the boat parade again Saturday night and snuck in one last visit with Santa yesterday. This time we brought Jeff along too and didn't torture Crosby by making her sit on Santa's lap…. we still got the Santa photos though.
on me: dress c/o, similar boots
on Crosby: jacket, dress, tights, shoes c/o
We went to a really cute story time/sing along at Pelican Hill Resort. They've had this going all month and we finally got in on the last day. It starts out with Santa singing and reading stories to the kids and then they can take pictures with him after. A good way to get warmed up! Crosby was definitely interested in the story and singing part and I'm sure next year she'll be even more into it.
I wore this cute dress from BB Dakota I've had for a couple months now. It's under $100 and perfect for a fun winter event. It's not maternity, but is bump friendly if you size up. I went up one size and it was a little tight at this point. Maybe go up two sizes if you're further along in your pregnancy. I'm just happy I got a chance to wear it this year before I'm too big. It was perfect with my OTK boots.
I think Crosby might have stolen the show in her SGT. Pepper's jacket, dress and high tops. I've never seen anything cuter. Check out her face in the first Santa photo… pure terror as she practically rips Jeff's shirt off of him.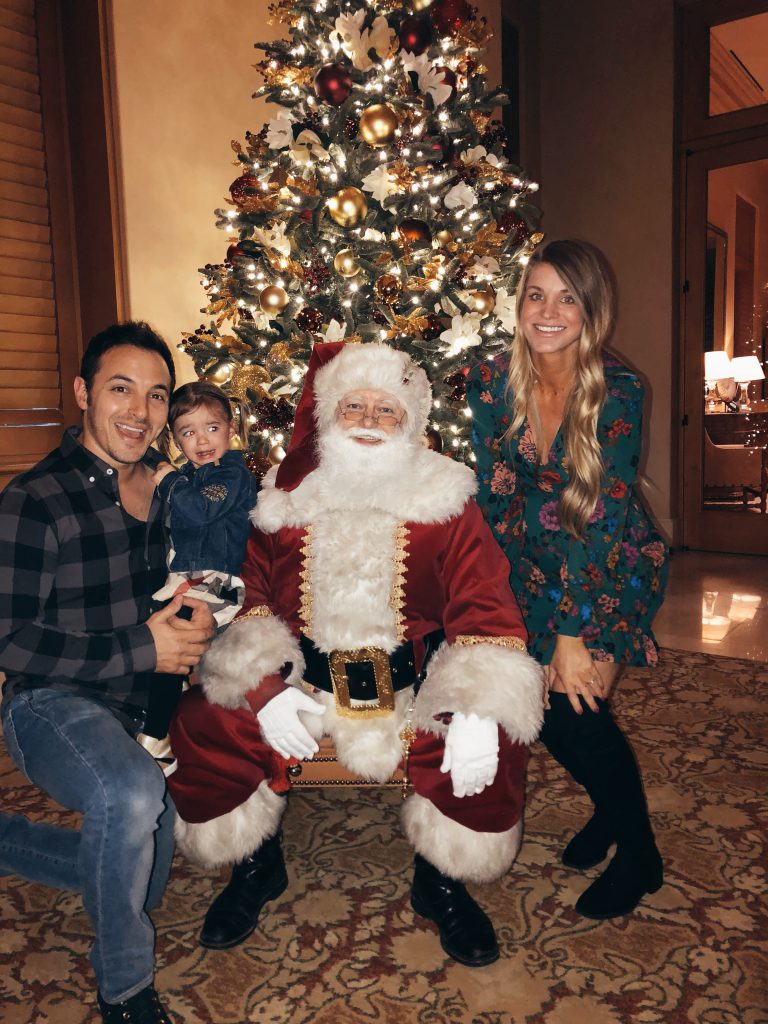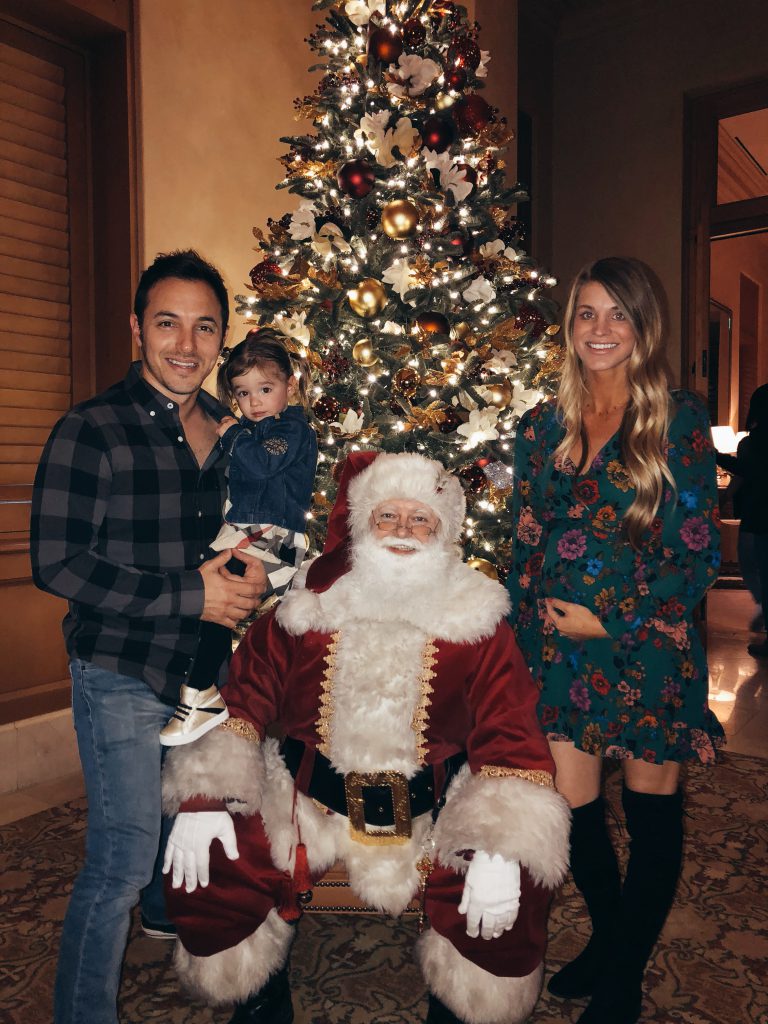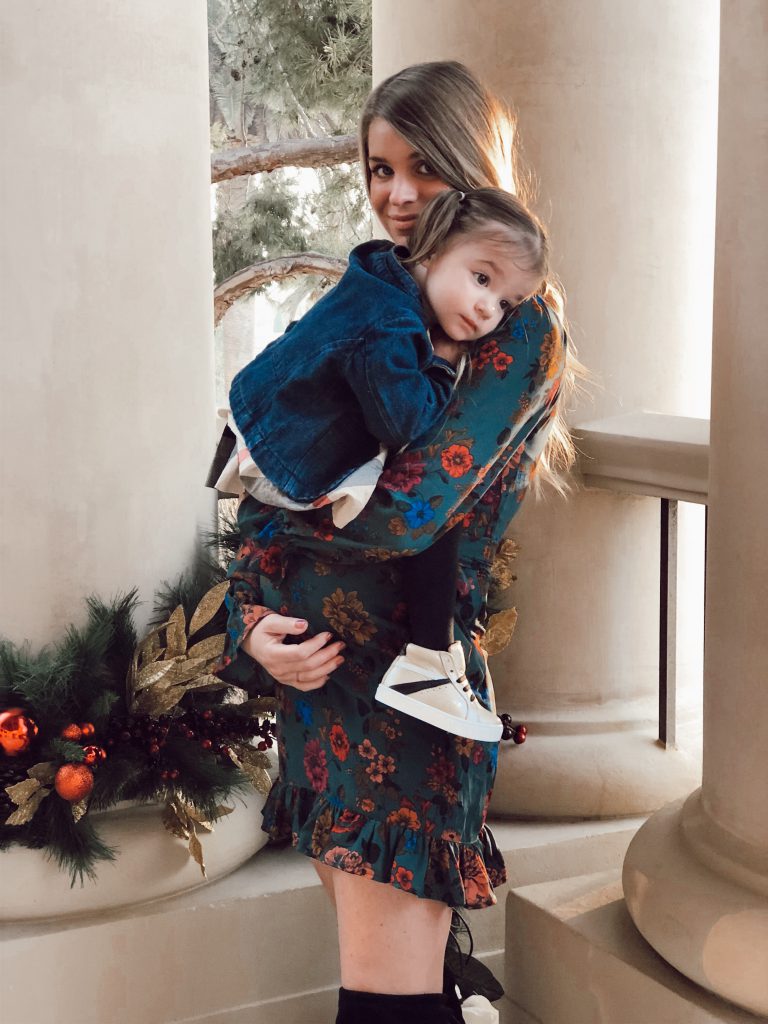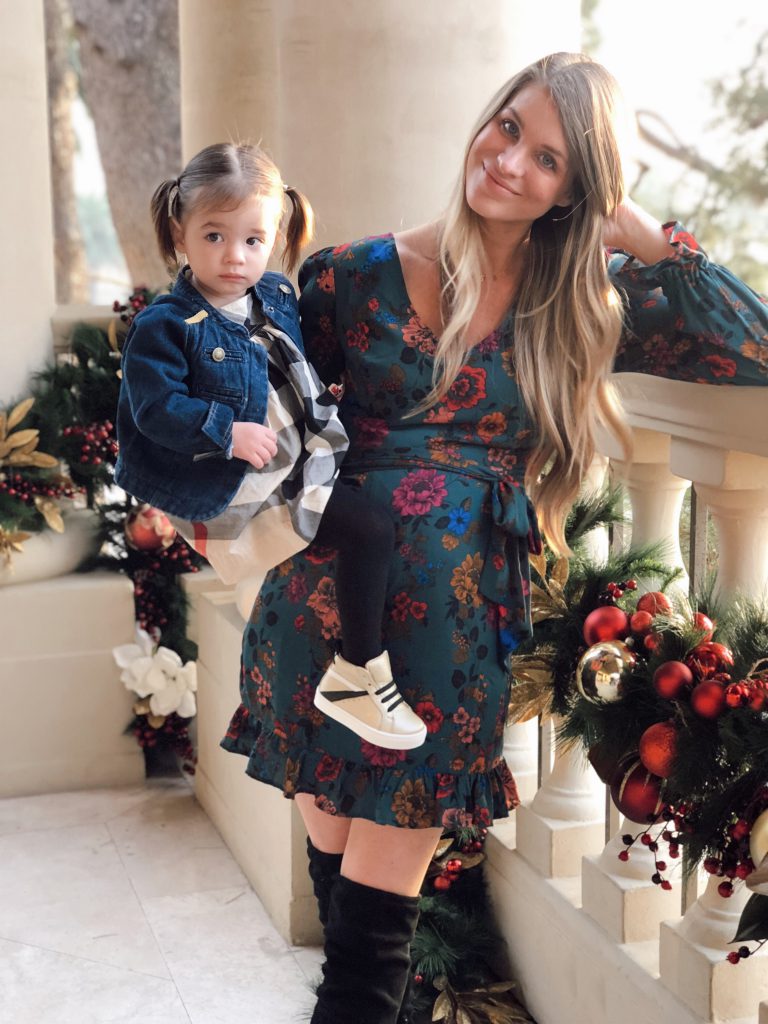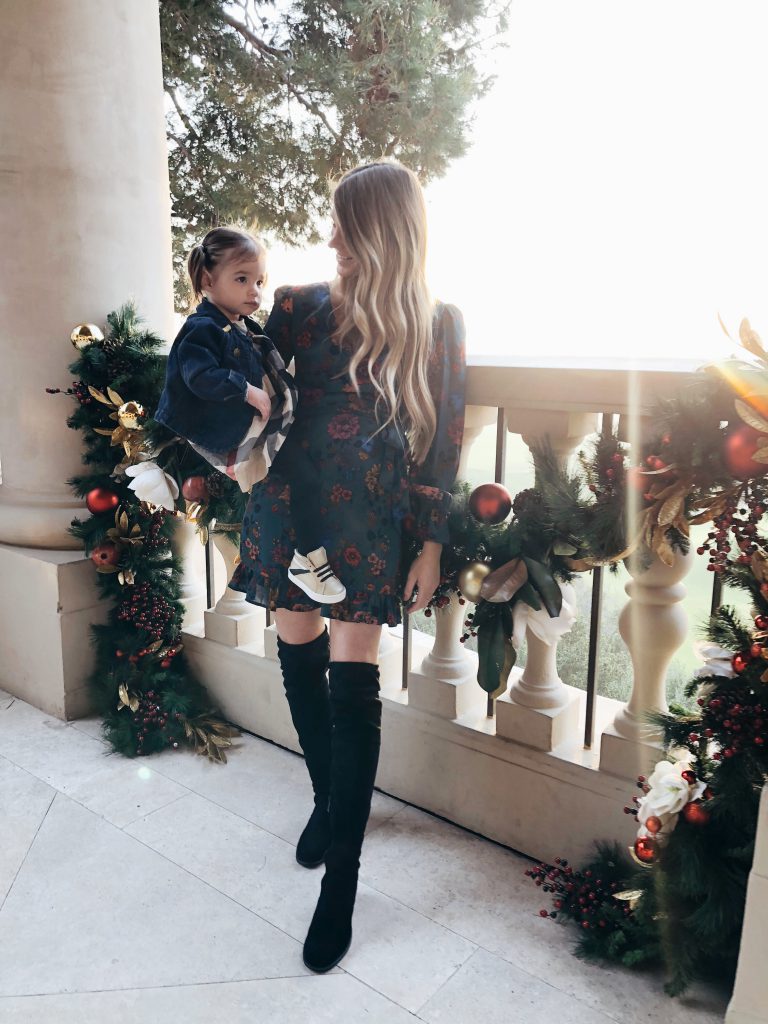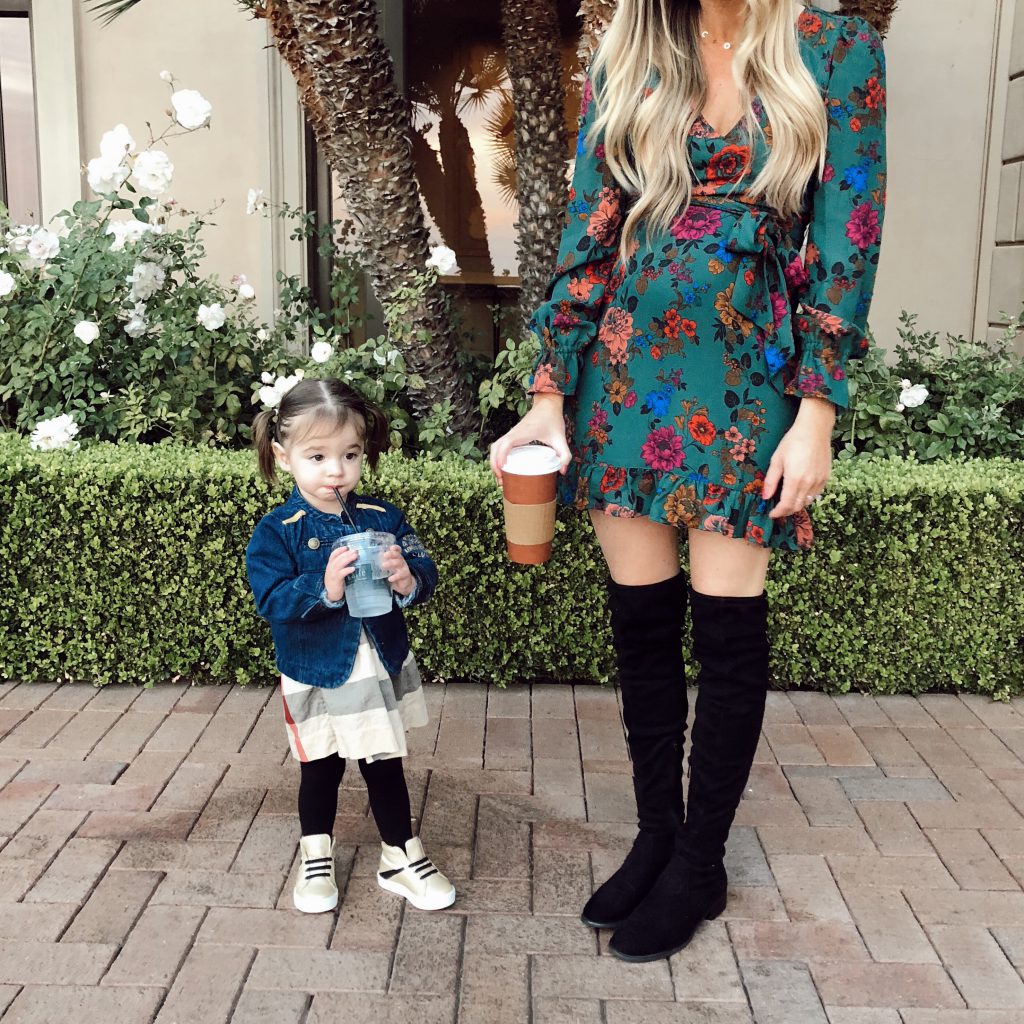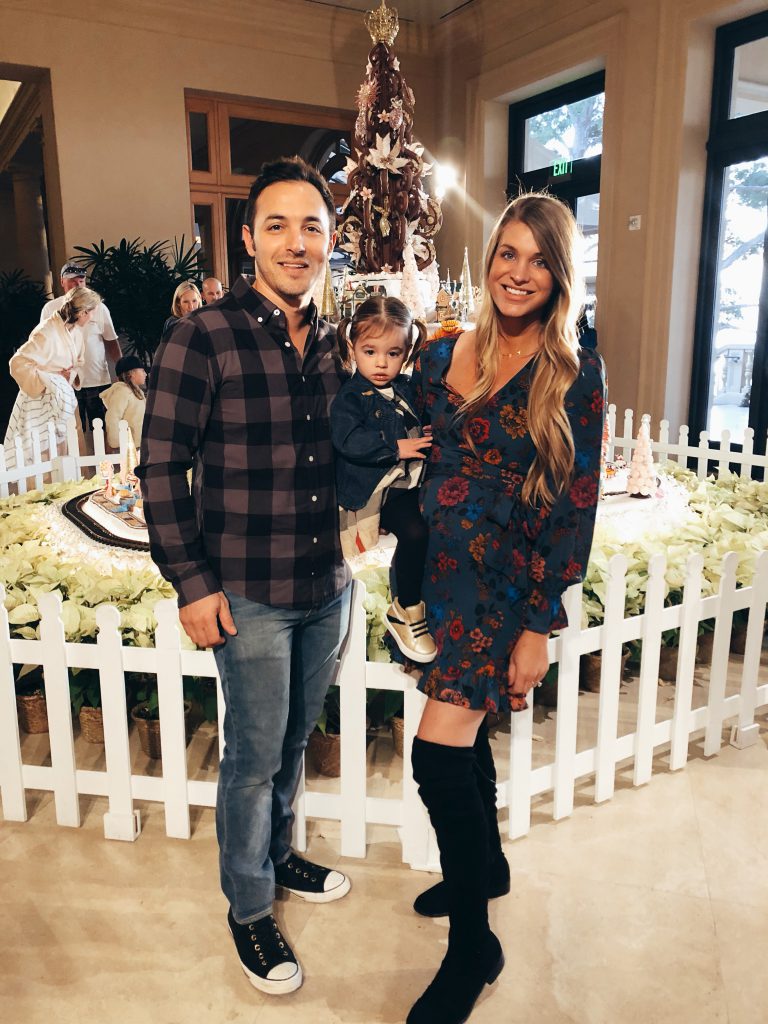 on me: dress c/o, similar boots
on Crosby: jacket, dress, tights, shoes c/o
Hope you have a very Merry Christmas! Thank you so much for reading, following and supporting me!