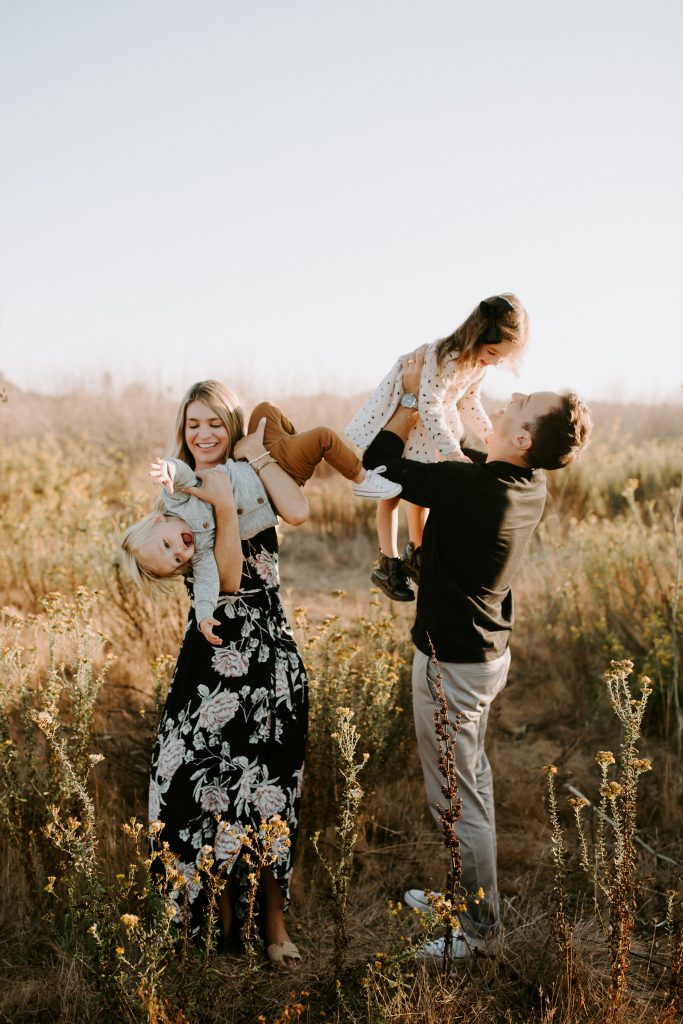 It's that time of year… when you have to bribe your husbands and kids to hold it together and smile for the camera for an hour so you can *hopefully* get one good photo for a holiday card. If you leave your session without any meltdowns, tears or feeling like you've run a marathon you are ahead of the curve. We're taking ours tomorrow so I'm preparing myself for the worst and packing a bag of lollipops and other necessary bribes.
One question I get asked pretty often is how to chose outfits for family photos, so I wanted to share some tips.
First off, I pick out what I'm wearing. That might sound selfish, but I think I have every right to be a little selfish here, that way I know I'll be wearing something I'm comfortable in and can fill in the blanks with the rest of the fam. I typically wear a maxi dress so I'll share all the options I considered this year.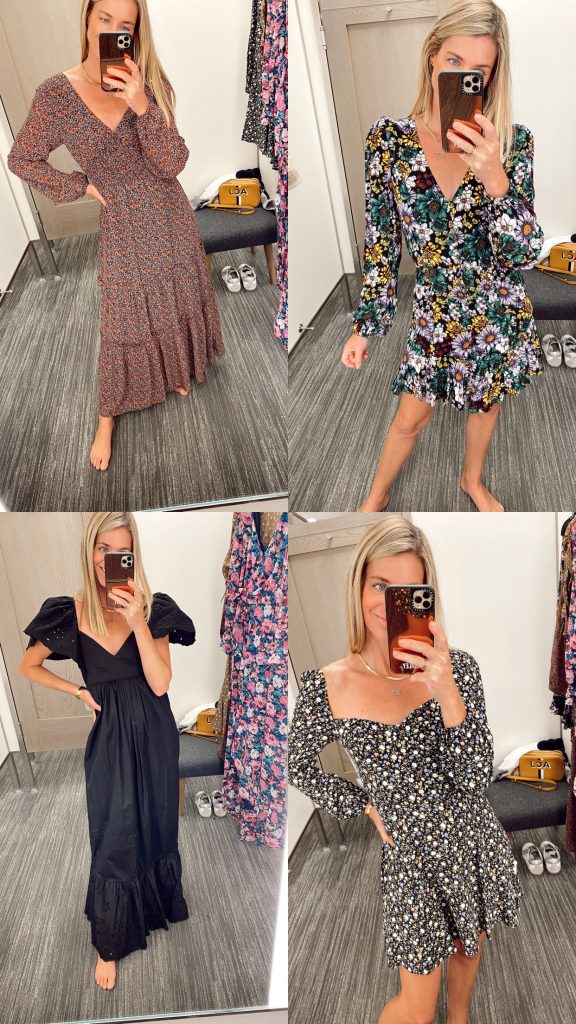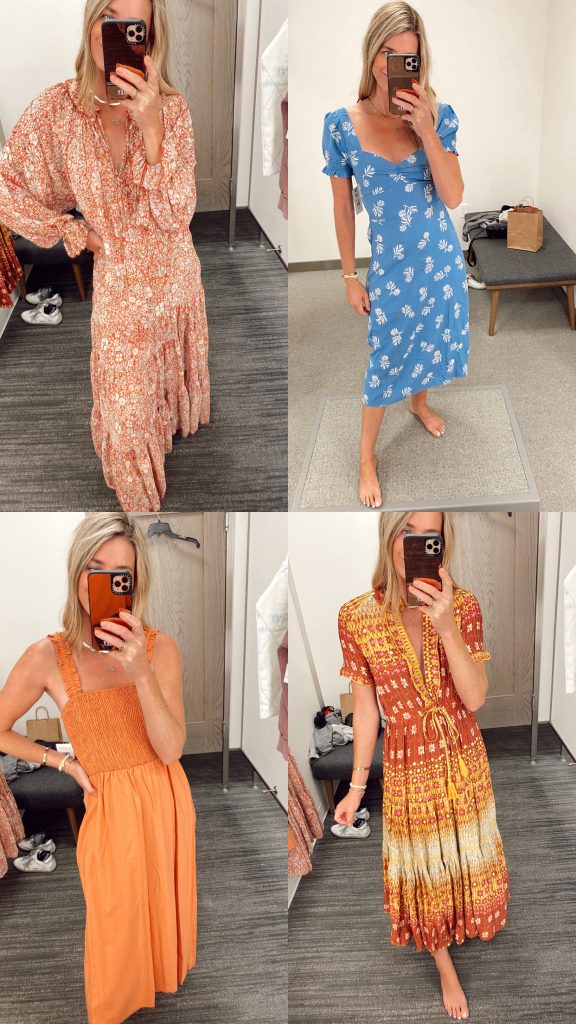 This year I went with the blue and white, also our photos are at the beach, so I wanted a blue/neutral look for the family. I went through Crosby's closet and found a dress she already had that I knew she'd love to wear, then went through Wilder's and Jeff's and picked out shirts for them that would coordinate.
You don't want everyone in the same color or it will look too uniform. Keeping in mind our beach location, I went with blue and white for me and Wilder, dusty rose/mauve for Crosby and tan for Jeff.
I also like to take a picture of the clothing together to make sure nothing is clashing and everything flows.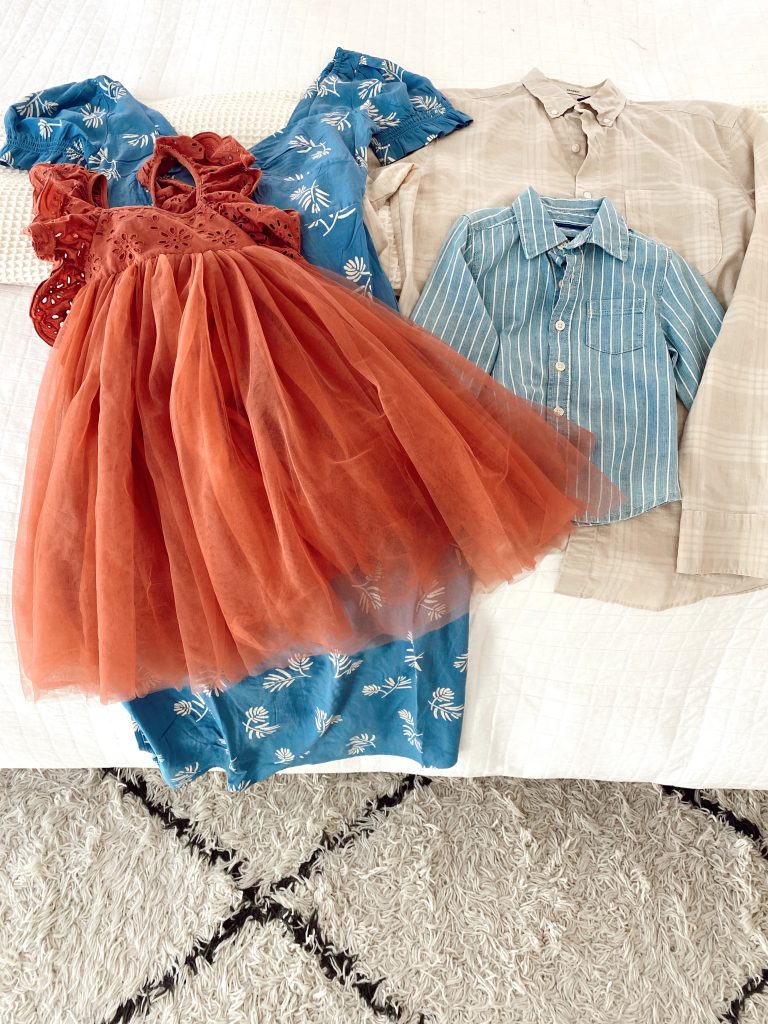 Crosby's dress is old – similar here, here and here
Wilder's shirt is old – similar here and here
Jeff's shirt is old – similar here