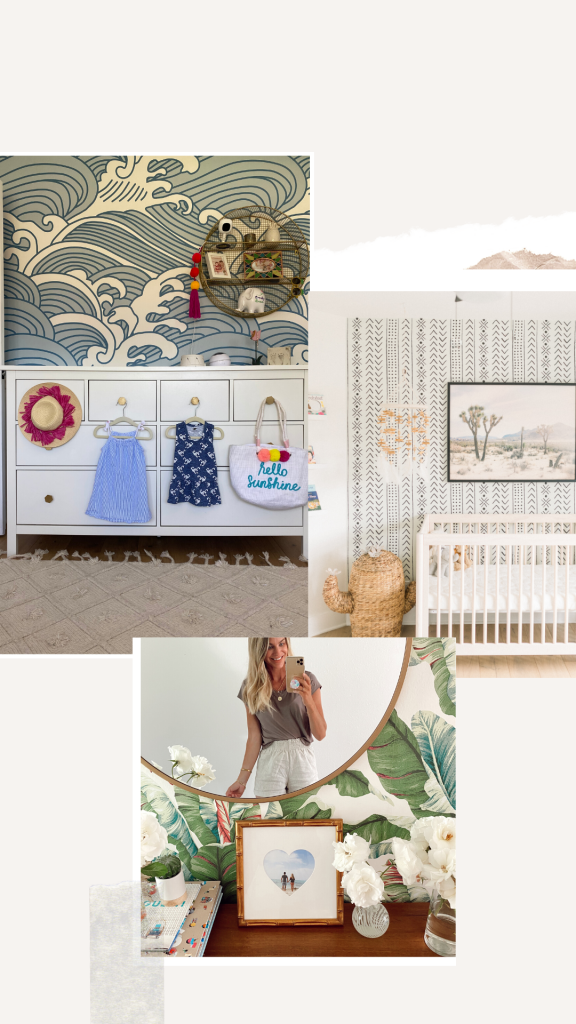 Late last week we (Jeff and his dad) finally got the wallpaper up in Crosby's room! I've had the wallpaper for months and was waiting until we had a few things repaired in the room before it could be hung. It completely transforms the room that was so plain before – now, we're just waiting on a mattress before we do the full "big girl" room transformation. Now that her walls are done I realized we have wallpaper in 3 different rooms in our house and wanted to do a post with the breakdown.
I've been a fan of wallpaper for the past several years (thanks to Pinterest), but had never had it in a room until we bought this house. The first wallpaper we picked out was this bold banana leaf print for our entry way.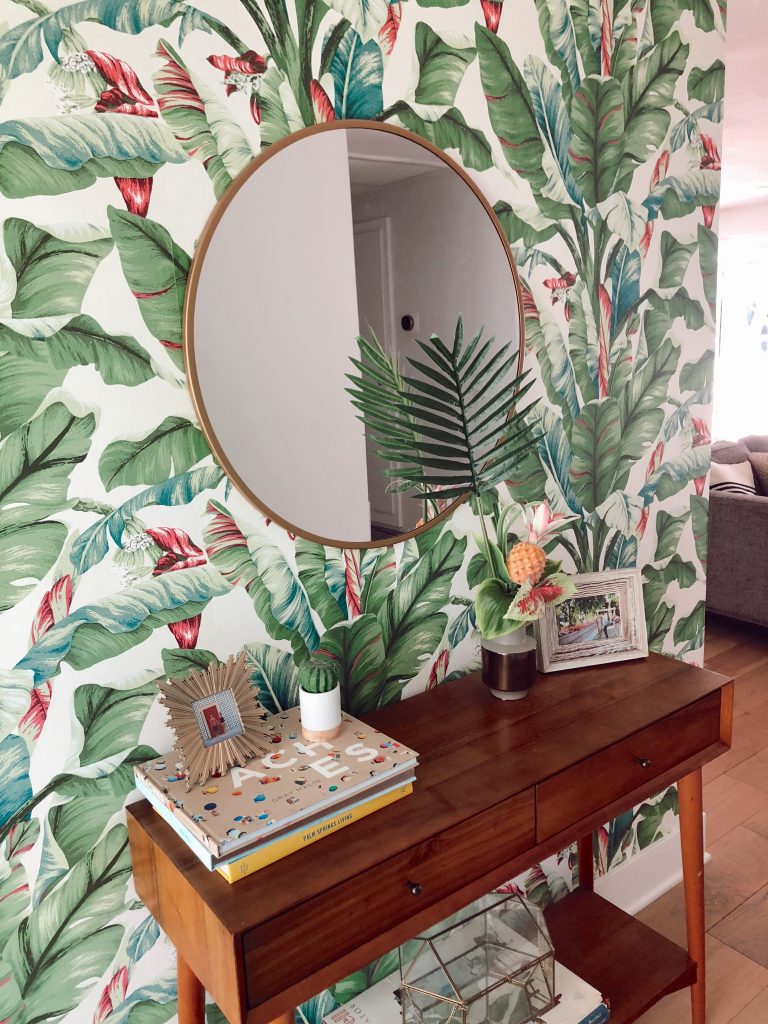 It's not a very big wall but the wallpaper makes a fun statement (and first impression) as you enter our house. Leaf prints have been a trend for years, this has been up for 4.5 years now and I still love it.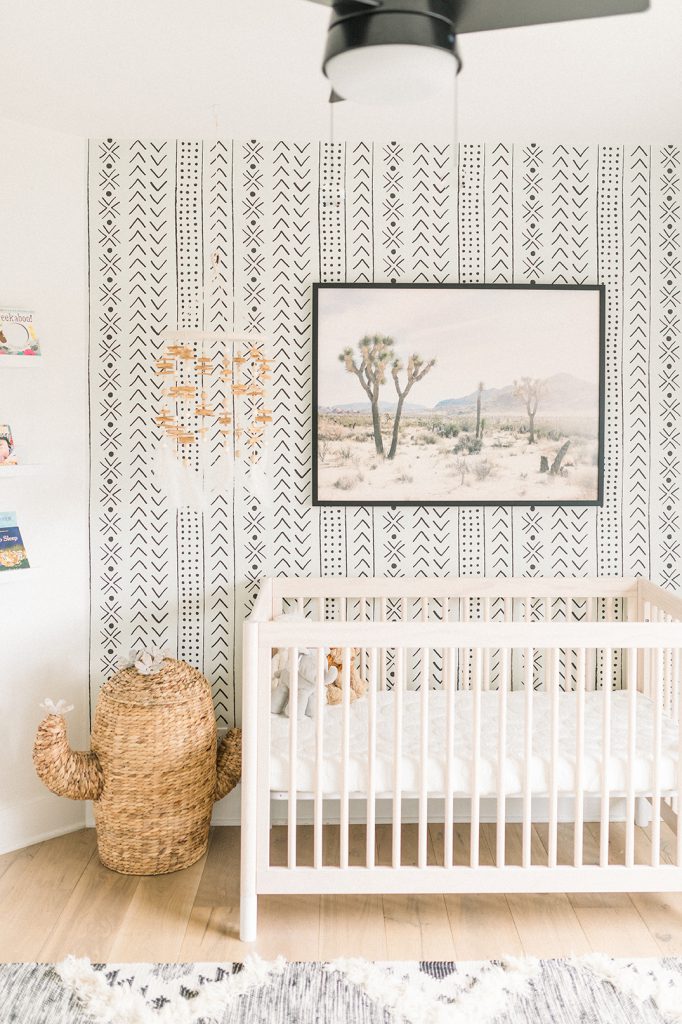 The second room we installed wallpaper was Wilder's nursery. Honestly this came about in a collaboration with Minted back when we were designing the room before he was born. I hadn't thought to put wallpaper in his room but after they approached me and I found this mudcloth print I was sold. Now I can't imagine his room without it, it completely makes the room and works perfectly with the other black and white prints we have in the otherwise neutral space.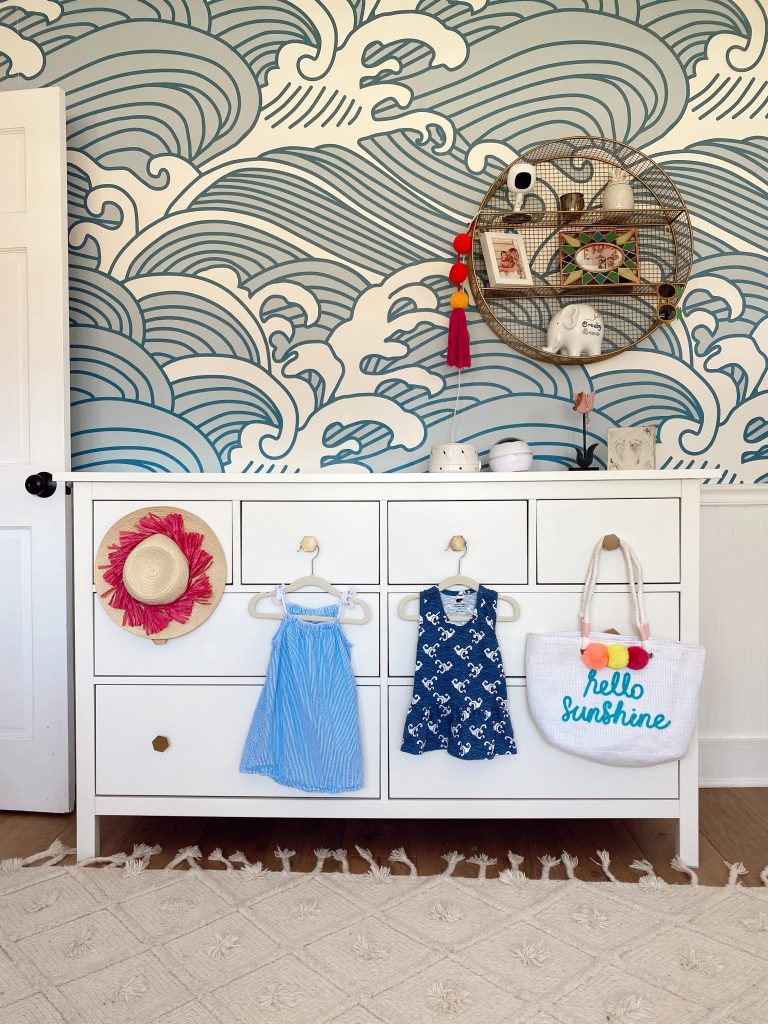 I found Crosby's wallpaper late last summer and have been desperate to get it on the walls ever since. I drove Jeff crazy for months wanting to rush through the dry wall repairs we needed to do… and then quarantine hit and we were at a complete standstill. Luckily over the past month we were able to get it fixed so the wallpaper could be hung. I said it above, but I am obsessed. Crosby is too, she calls it her mermaid room and is so happy to be in there.