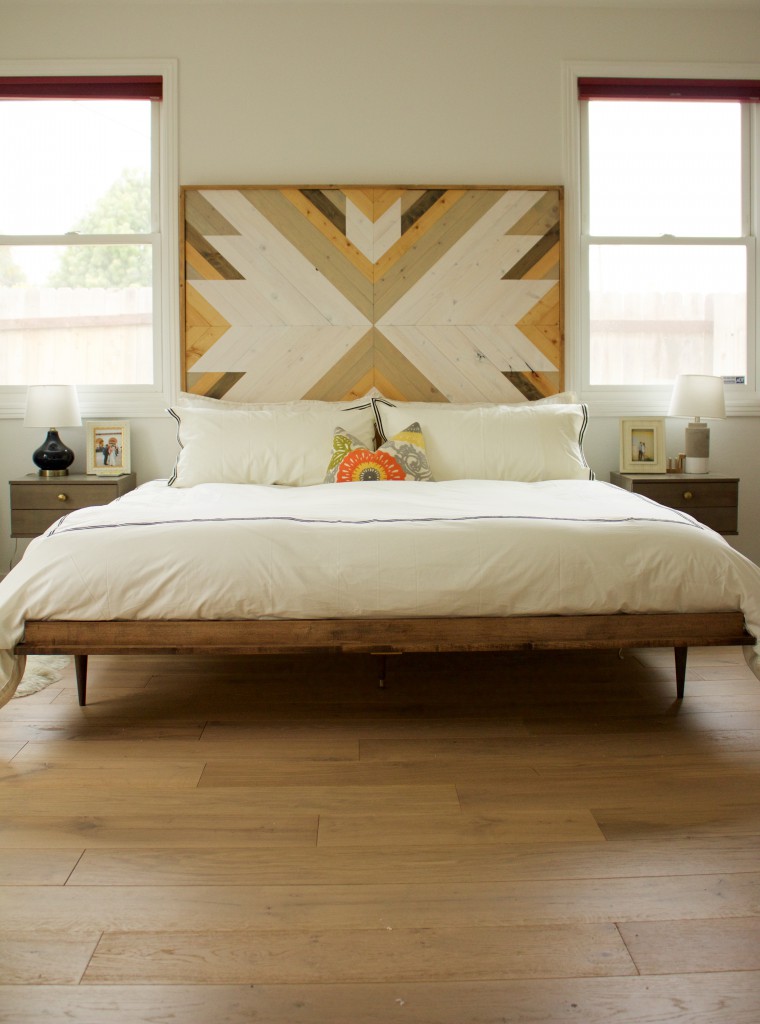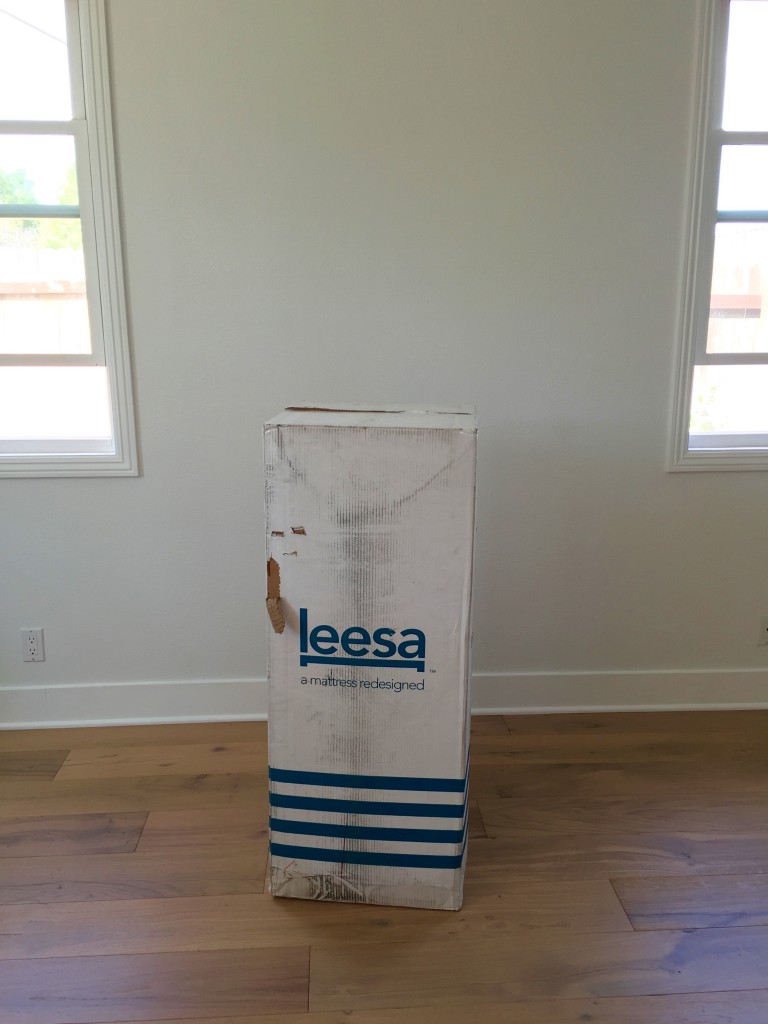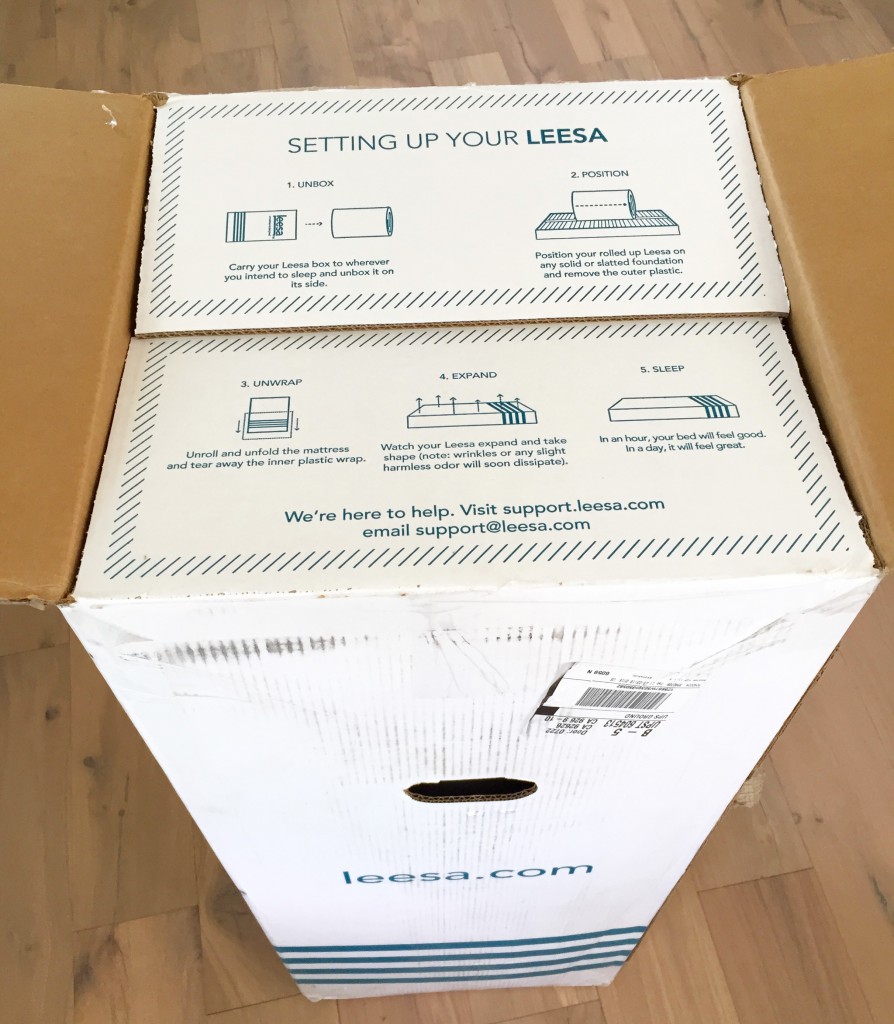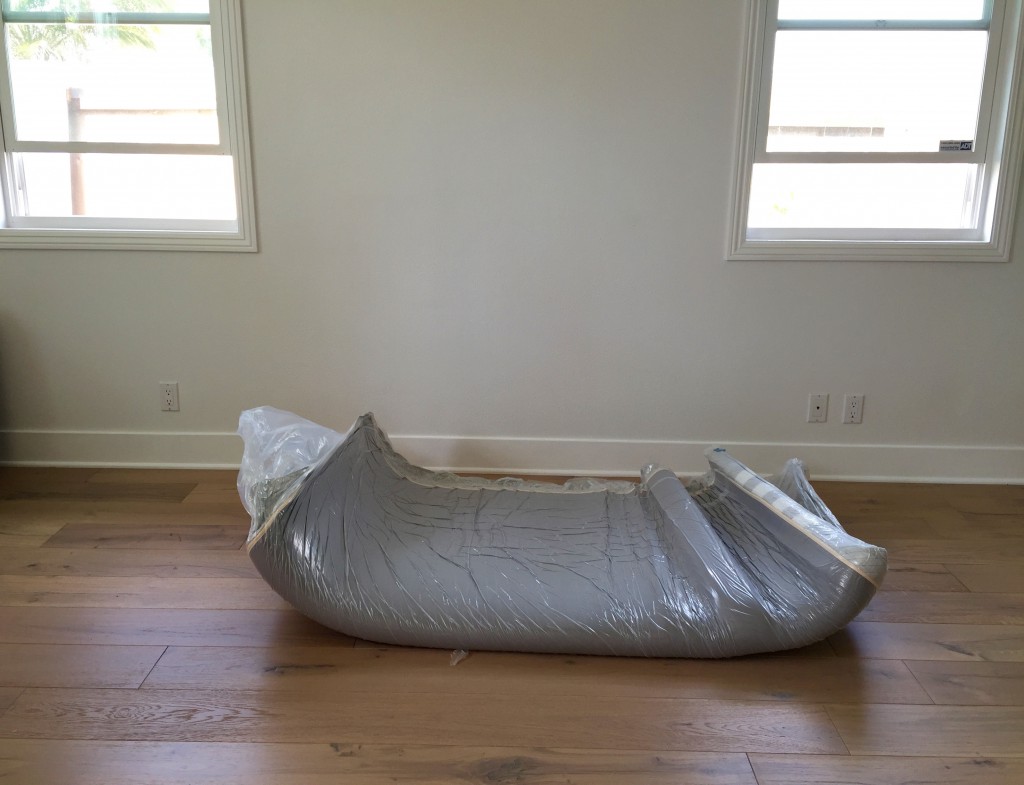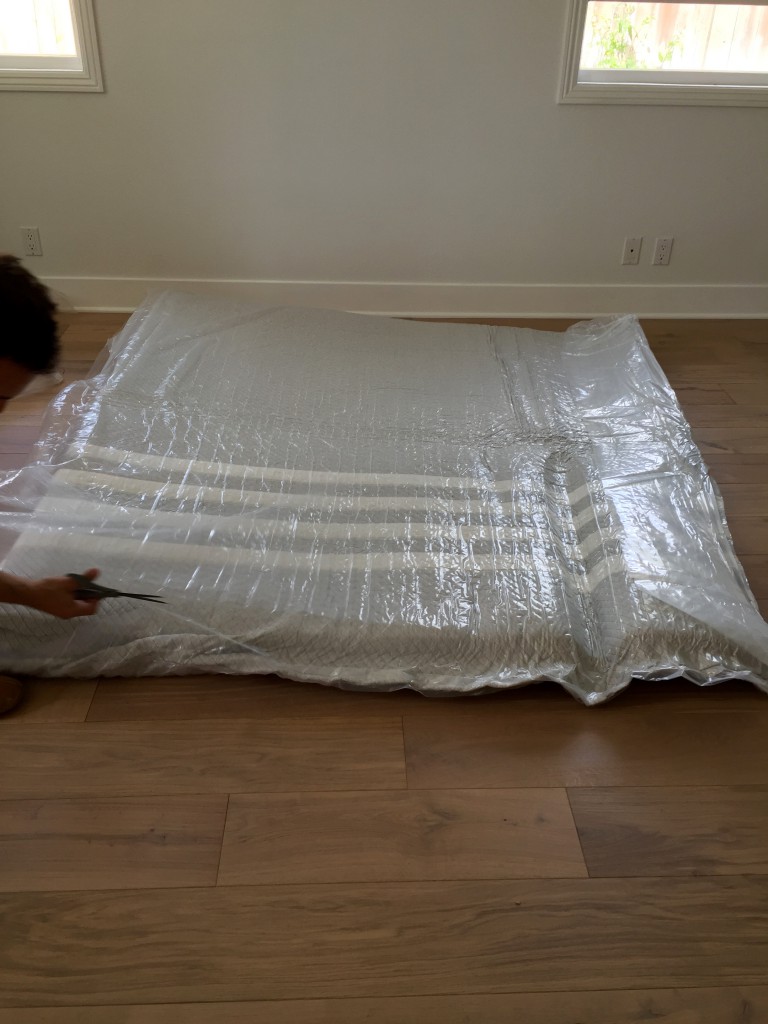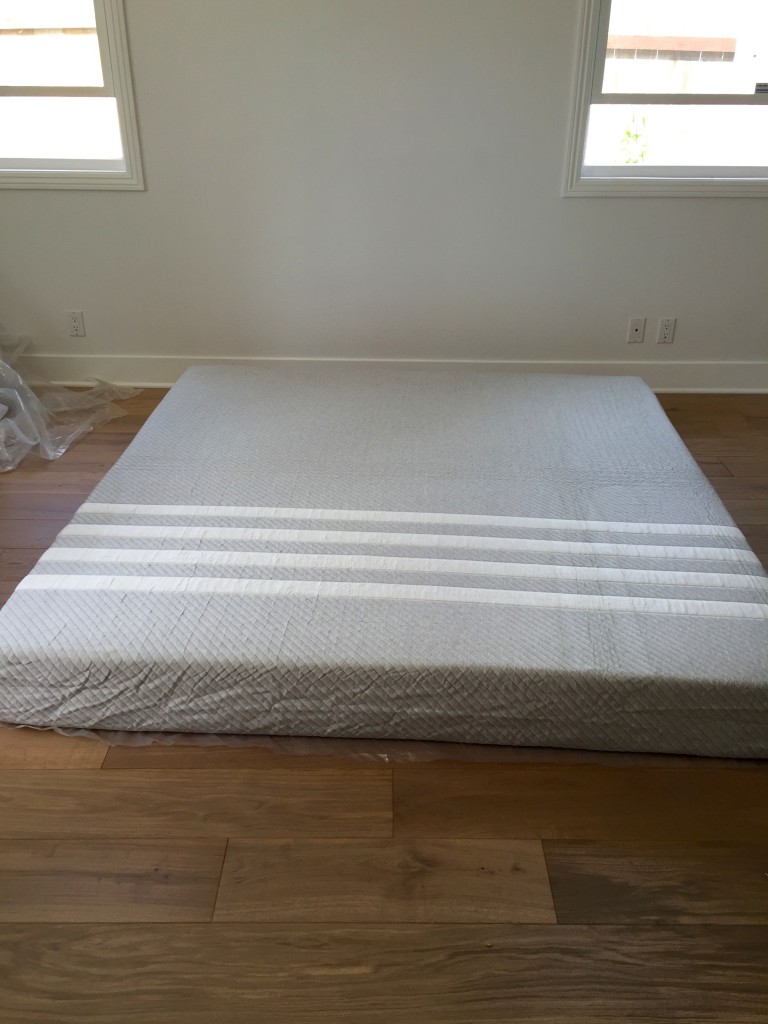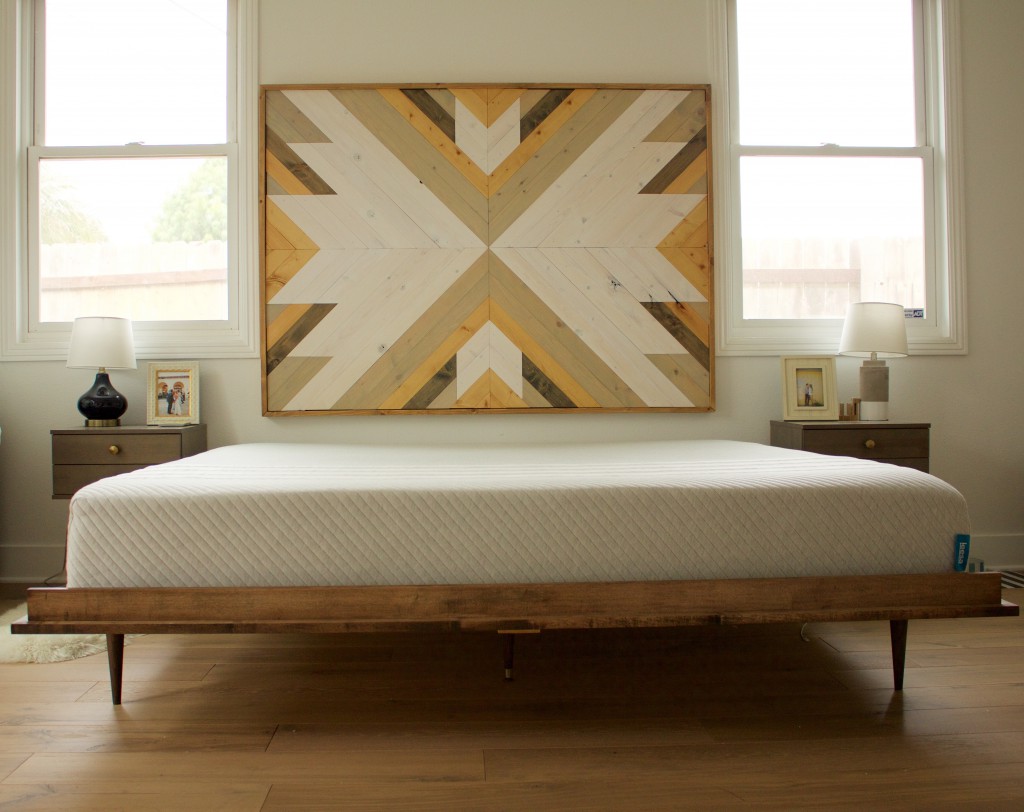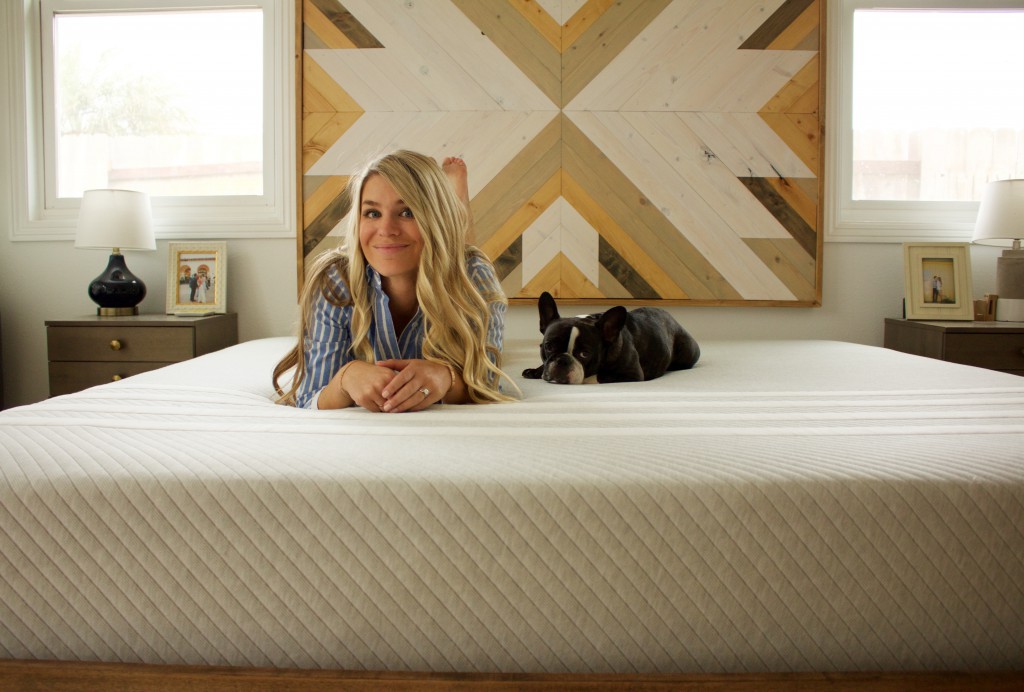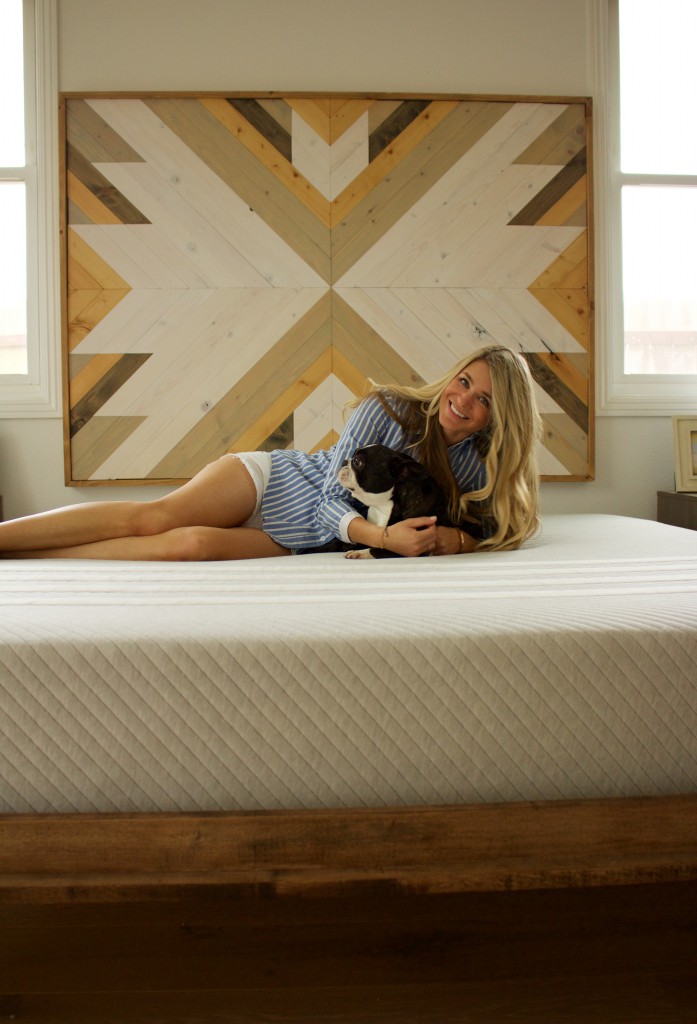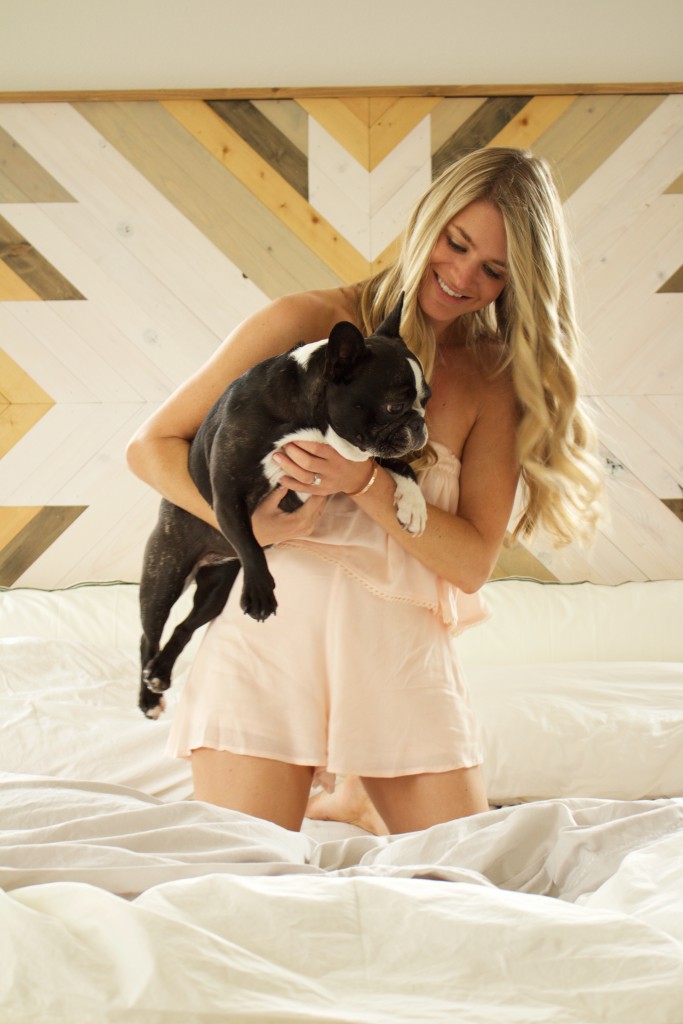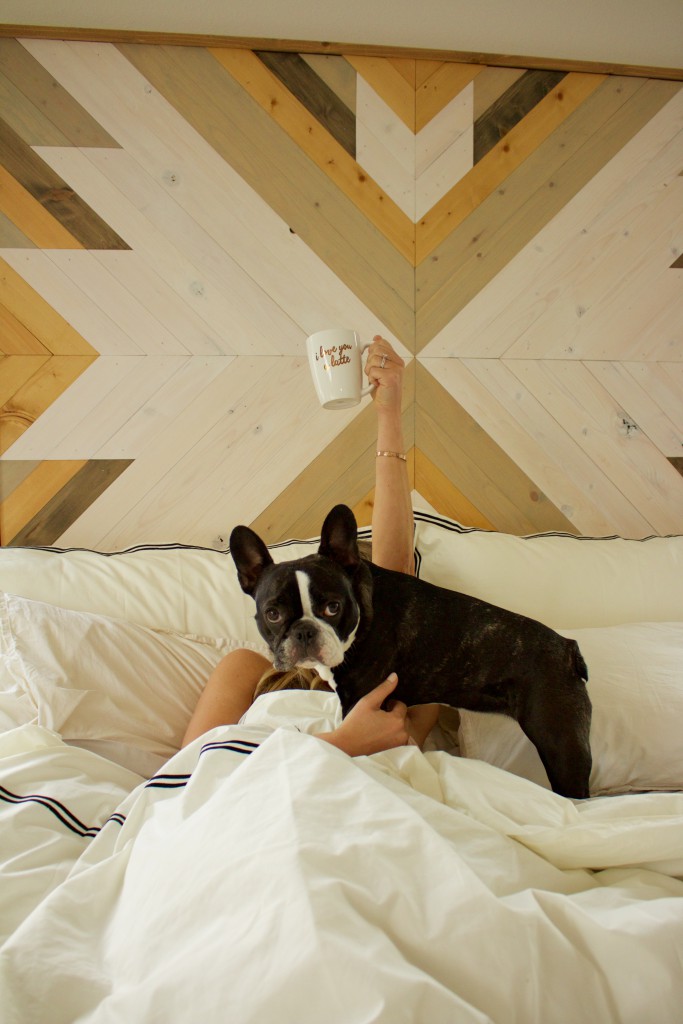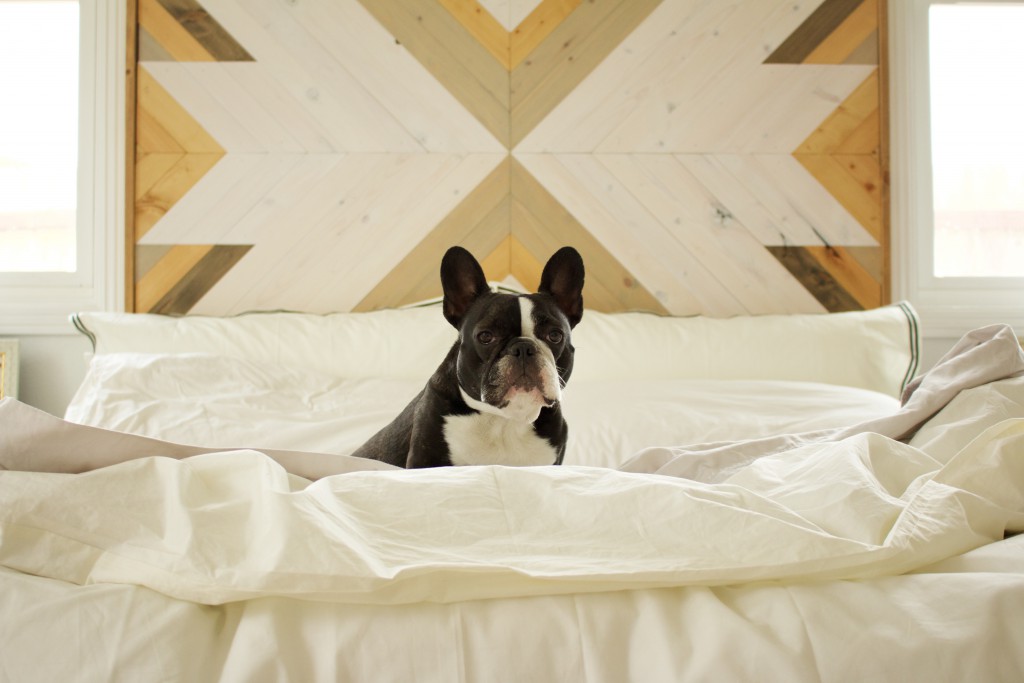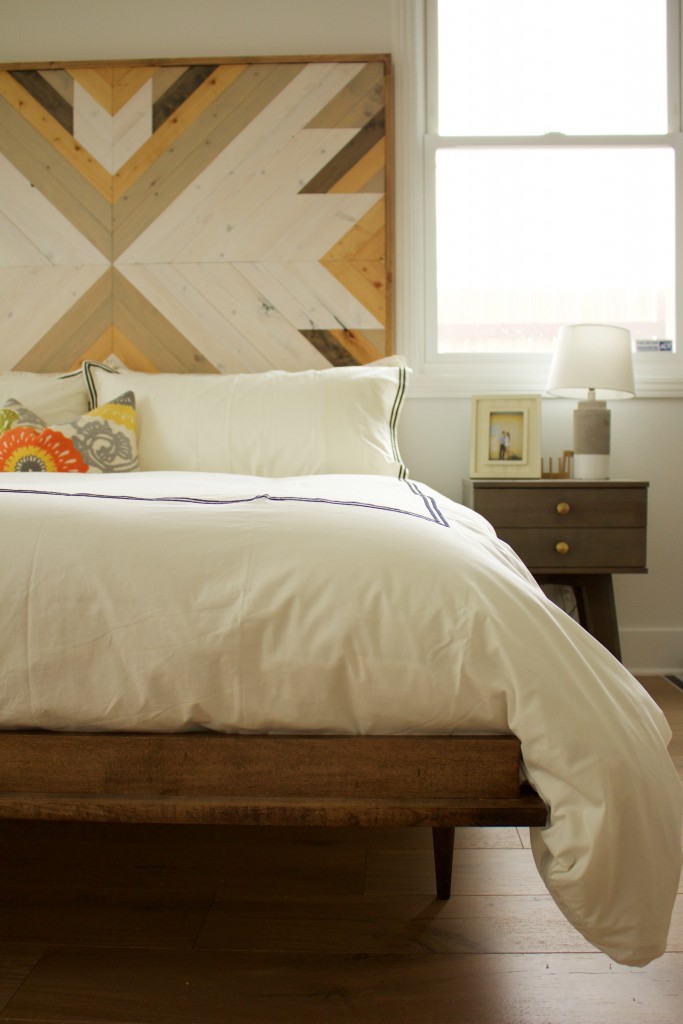 I'm someone who requires a lot of sleep to function. I wake up for work around five am, so by 9 pm I'm ready to crash and call it a night. My bed has always been my sanctuary, but ever since we moved into our huge new master suite our old bed felt so teeny tiny in the room.
Recently Jeff and I and got the chance to upgrade from our old queen size mattress to a king from Leesa. If you're not familiar Leesa is an exclusively online mattress company. They've designed and crafted a beautiful mattress that really helps give you the best night's sleep. They're delivered right to your door step in a box about the size of a mini-fridge. I couldn't believe my king mattress was inside! Even better, for every 10 mattresses they sell, they donate one to a shelter. If you're still not sold, they have a 100-night risk-free guarantee.
You just unroll the compressed Leesa mattress, set it on your bed frame, tear away the plastic wrapping, and it immediately takes shape of a luxurious foam mattress. It's kind of crazy to watch!
Our new mattress is so comfortable and not only has my approval, but Jeff and Mackie's as well. I've been sleeping so much better since we switched… I didn't even know that was possible. We weren't seeing any bed frames we loved so Jeff decided to design and build one himself. He also built our headboard a few years ago.
If you're in the market for a new mattress Leesa is offering $75 off with the code ASHNFASHN. Happy sleeping!
*This post was sponsored by Leesa