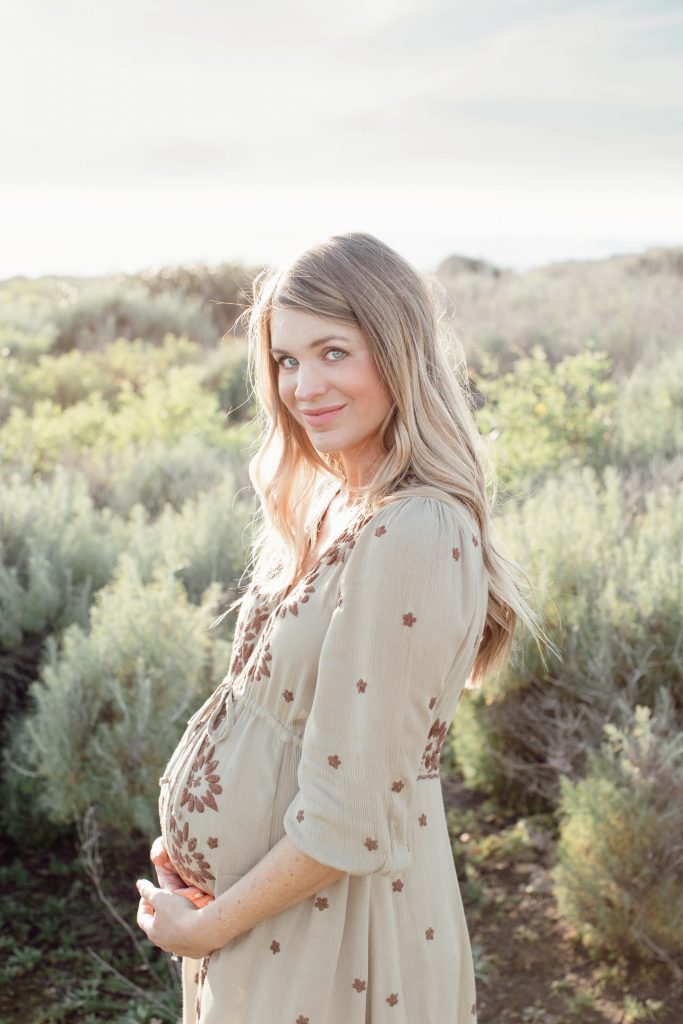 As of today I'm 35 weeks pregnant. I kind of can't believe it! Crosby was born at 38 weeks and 3 days and that's just so soon! I'm not feeling "ready," but doubt I ever will. I am ready to not be pregnant anymore though!
wardrobe details
I've been getting a lot of pregnancy related questions and thought it might be fun to put them into a post. I asked for questions on Instagram the other day and will be answering 10 I received.
Q: I'm pregnant for the first time! If maternity clothes do you buy normal size? Size up for non maternity?
Congrats, it's such an exciting time! As far as maternity sizing I've found most brands run a little on the big side, especially with pants/jeans. I typically go for my normal size or smaller… but all brands are different. When I'm not sure and I can't try them on I order a couple sizes to try at home. Assuming the brand has a good return policy. And then for non-maternity items I usually size up. I've been loving Forever 21 for non-maternity stretchy dresses (I go up to a medium). Some brands, like Free People, are more relaxed/oversized with their fits and I stick to my normal size. It's kind of a big puzzle to figure out but I definitely prefer non-maternity to maternity clothes most days.
Q: Skincare while pregnant?
I did a whole post about this topic here. However, I would definitely check with your doctor if there are any products you're not sure of.
Q: How far apart will Crosby and the baby be in age?
They'll be two years and one month if he comes on time. Sometimes that seems really close, but we didn't want them to be too far apart in age. And a bonus is that I'm not too far out of the baby phase so things are still kind of fresh.
Q: Does Crosby know she's going to be a big sister?
She has no clue what's about to hit her. She does know there's a baby in my tummy and is so cute when she says "hi baby" or kisses it… but then some days she thinks everyone has a baby in their belly and will try to lift up pretty much everyone's shirt to check.
Q: I'm also due with my second (was pregnant the same time as you with the first too), what are you doing to prepare your daughter for the transition?
Congrats! We haven't done a lot because she's so young but we got this book and have been reading it every day. I also plan to get her a gift from the baby once he's born. Other than that we plan to involve her as much as possible and have her "help" to be included.
Q: How much weight have you gained?
29 pounds! With Crosby I only gained 22 so it seems like a lot this time around. At this point the baby is supposed to be putting on a half a pound a week so I only anticipate that number going up even more. Honestly I'm a little scared, but I know our bodies are amazing and go through a lot but can bounce back.
Q: You seem to eat so healthy! How do you resist cravings?
HA! I try to eat healthy meals but honestly my snacks are usually junk food. I wish I was better about not giving into cravings, but I can't really help it. I do try to have healthy lunches and dinners as much as possible.
Q: Favorite maternity jeans?
I haven't had the best luck with maternity jeans to be honest. The first pair I tried were from Madewell and I actually liked them quite a bit. They had an under-the-bump-band and fit like a good pair of skinny jeans. Somehow I've misplaced them in the past couple of months – I have no idea how. My only problem with them was they ran a little small (rare for maternity jeans) and they probably would be too tight on me now. Shopbop does have a great selection if you want to splurge a bit. I've also heard only good things about DL1960's.
Q: Do you have help with childcare?
Like a nanny? No, we don't. However we are very lucky and both of our sets of parents live about 30 minutes away and love spending time with Crosby.
Q: How many children do you want?
Two sounds perfect!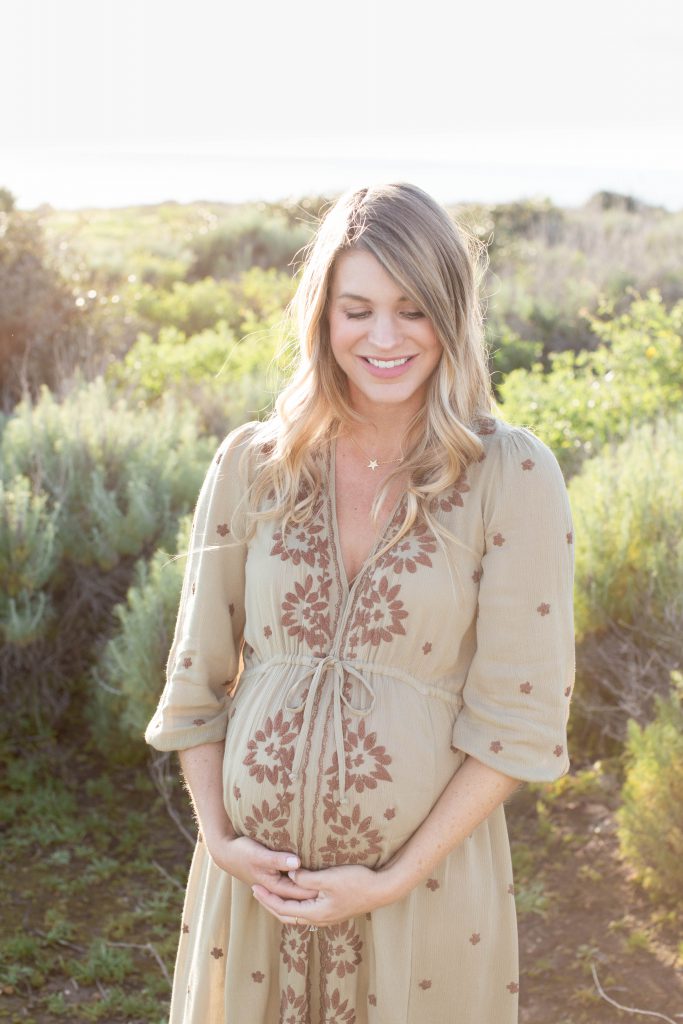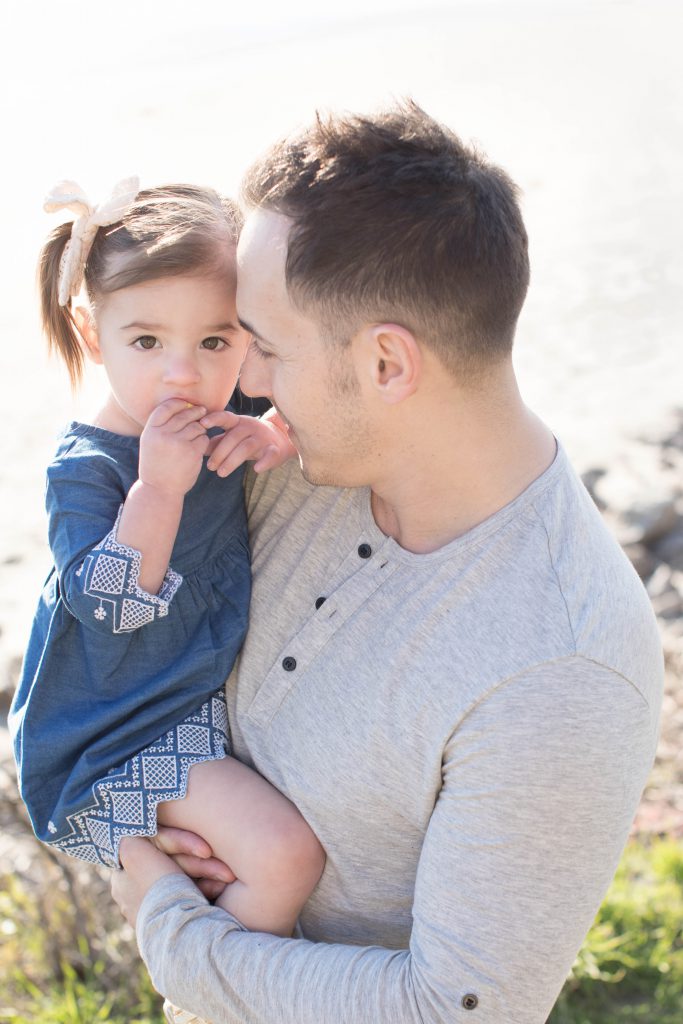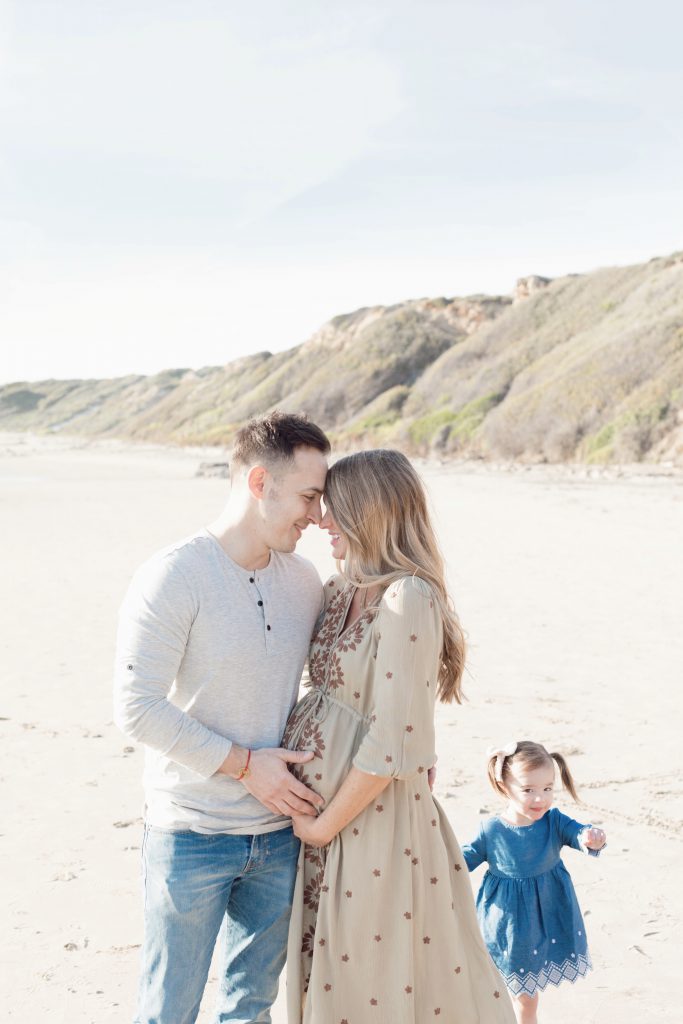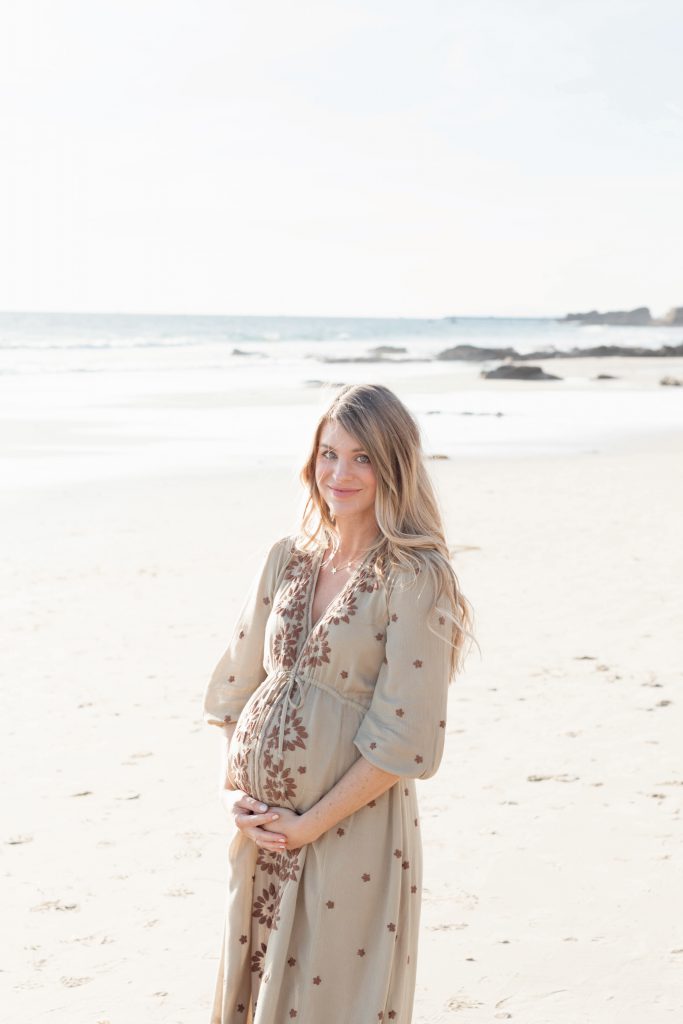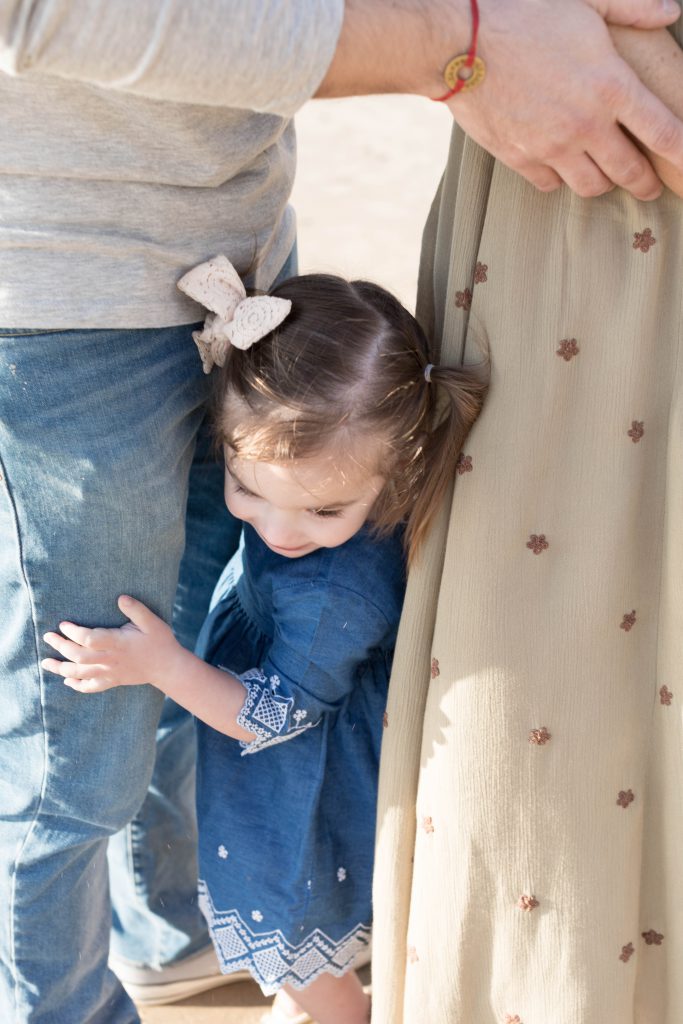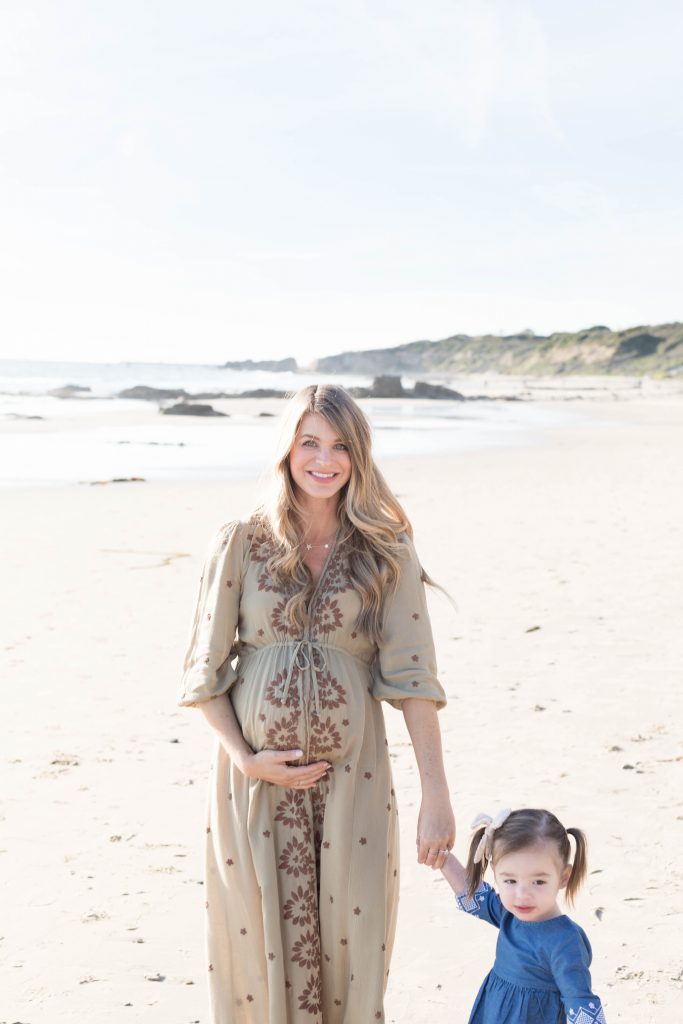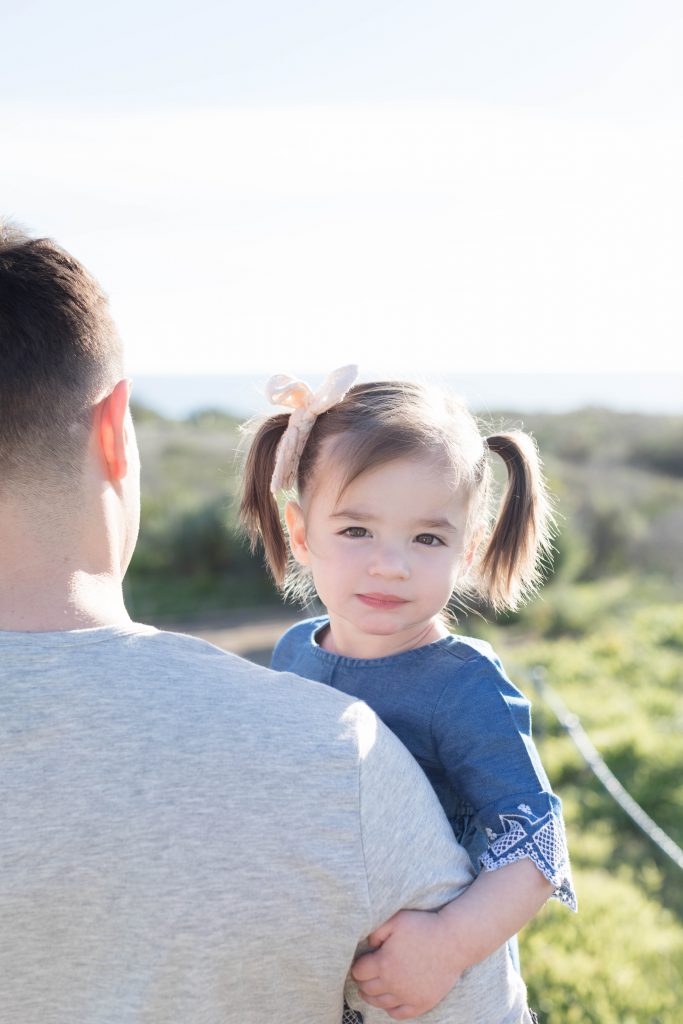 photos thanks to Seed + Sprout Photography
wardrobe details
Hope you had a great weekend – thank you for reading and following!