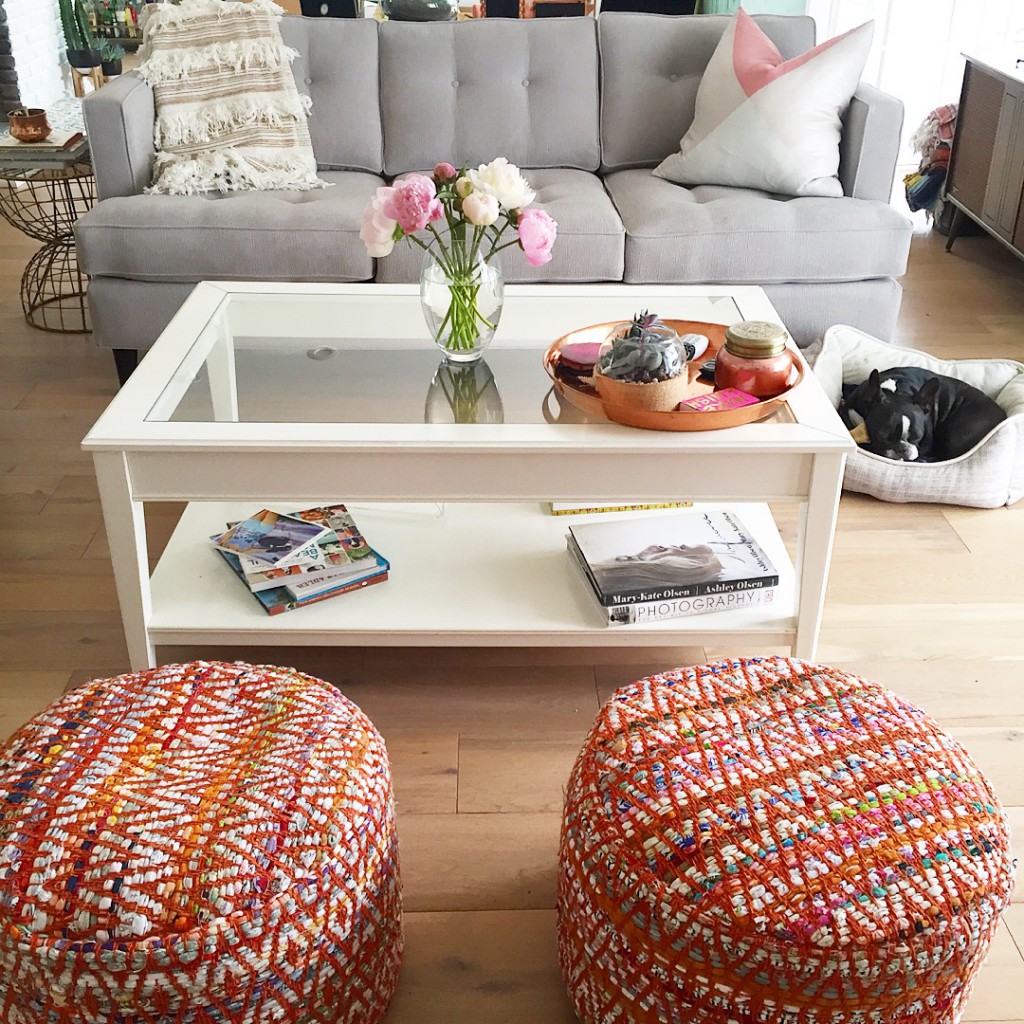 Happy Friday! I'm so excited to have a lazy weekend and tackle some house projects that have been looming over us for awhile now. Like hopefully hanging this chair!
But before we dive into that I wanted to share a house photo. This is the living room section of our great room. When we bought the house this was actually a bedroom, but we wanted a big open room so we knocked the (load bearing) wall down and opened it up. We are still waiting on a built-in to go inside the old closet.
I've been wanting to upgrade our coffee table for a long time. I got our current one over five years ago when I bought my condo. The thing I hate about it is it's glass top. I'm constantly wiping it down with windex and it never feels clean. Jeff wants to build us a new one eventually (once he's finished with several other projects), so for now we're living with it. West Elm had one I loved last year, but it's not available any more. I love the idea of a bean shaped one similar to this one but can't decide if I want a marble or wood topper.
I'm also on the hunt for a rug. For some reason I'm being super indecisive about it, which isn't like me at all. I know I want something that compliments the space but I'm having a hard time narrowing it down. I love this one but I'm not sure if it's too blue for the room. This is another contender, I'm just not sure how it will hold up.

Hope you have a great weekend – thanks for reading!