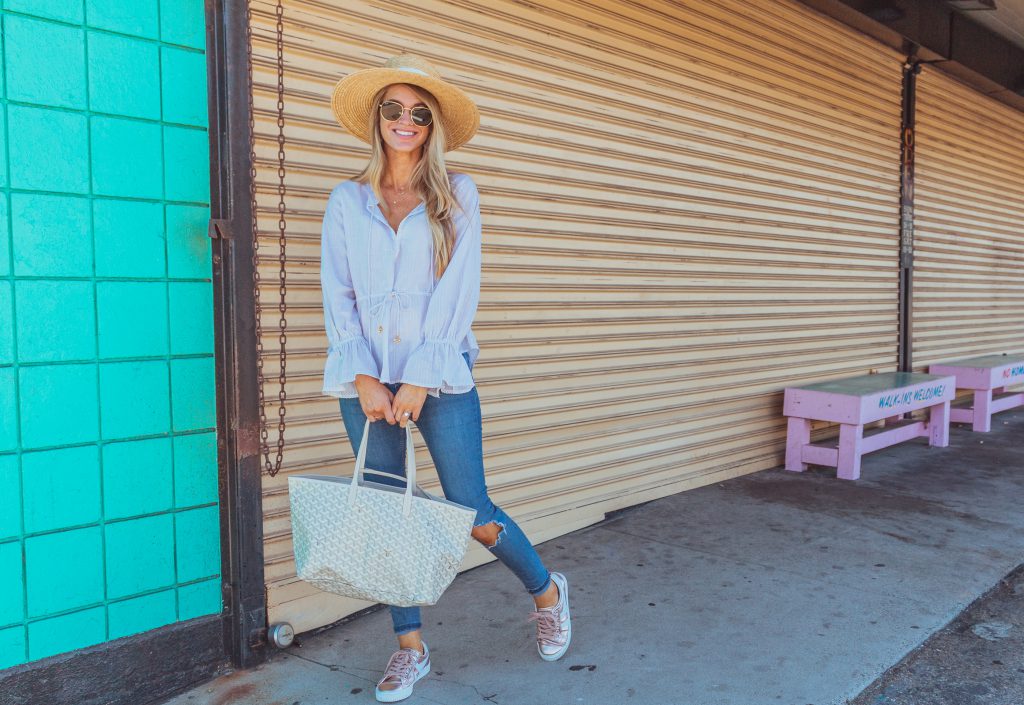 I've always been a sucker for a white top. They're so versatile and can be worn year round. This one is the Lola top from Cleobella and it feels extra special because it has little bits of metallic woven into it. I can easily see it worn around the holidays with darker denim and boots… and then again in the summer months with shorts and sandals.
sunglasses, similar hat, top c/o, jeans, similar tote, shoes
I went in between with my look here since that's kind of where we are season-wise… although it did rain drizzle yesterday.
I paired it with my favorite jeans from last year, these fun new metallic sneakers and of course my trusty hat… aka dirty hair fixer. I bought my hat in New York a couple years ago and it continues to be the most worn straw hat I have. They never brought it back, but if they ever do I'll probably buy two more… that's how much I love it.
I wore this over the weekend while out and about with Jeff and Crosby and was so glad I was wearing these shoes because I ended up chasing my toddler through an outdoor mall. #momlife
As usual I'm looking forward to the weekend and actually next week! We're going out of town and will get to be in chillier weather. And by chilly I mean the high is in the 50's and low's in the 30's/20's… that's pretty cold for us! I've been going through Crosby's closet to make sure she's set for the cold and picked her up these boots since she outgrew her pair from last year.
I've started a mental list of what to pack for myself and it definitely includes this faux fur jacket in the prettiest blush, this cozy cardigan, this fun long sleeve striped top for layering and this bold moto jacket.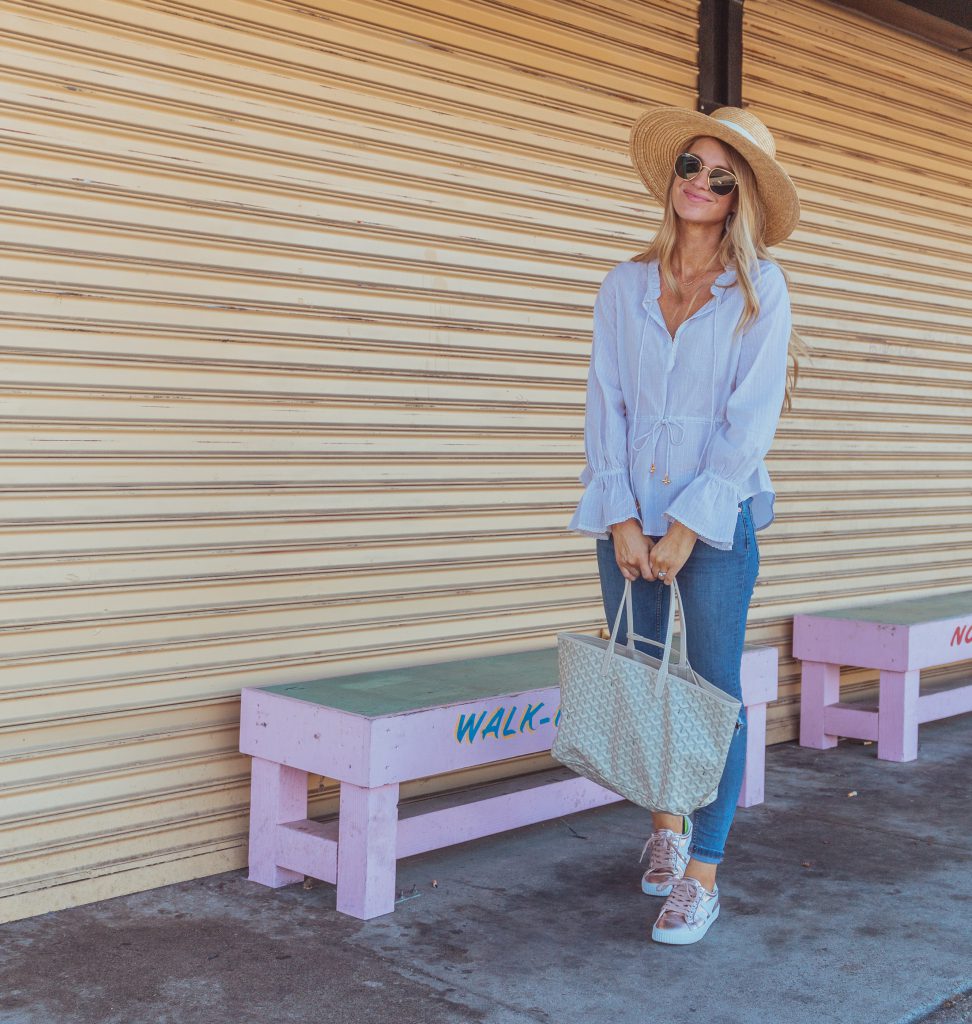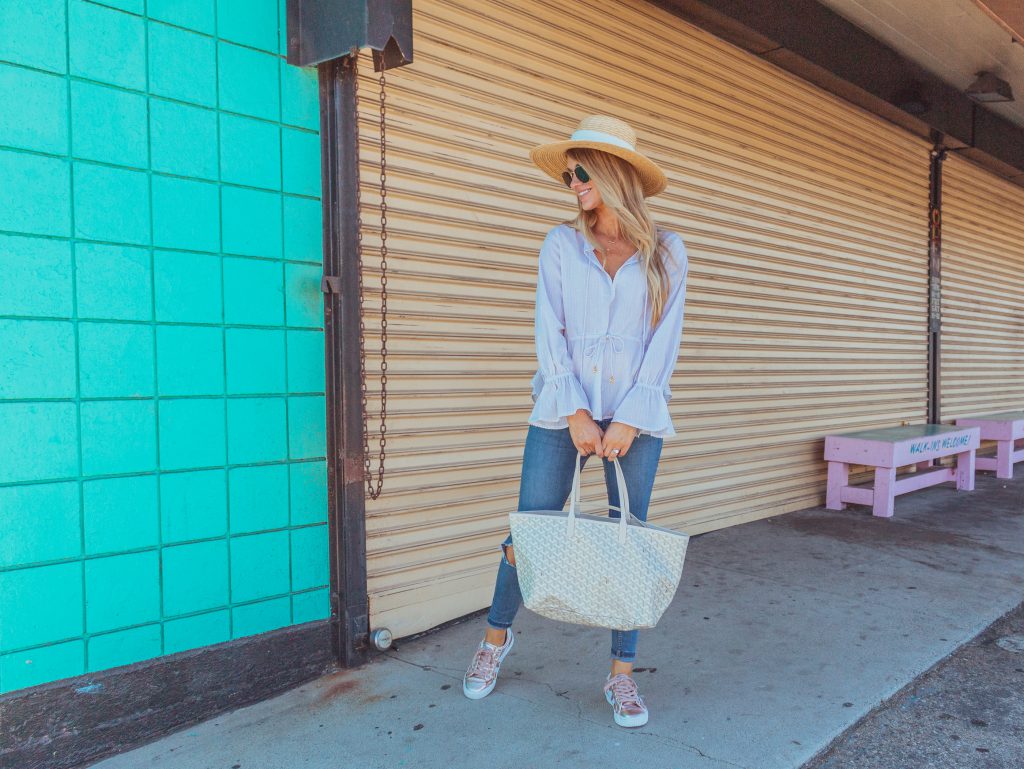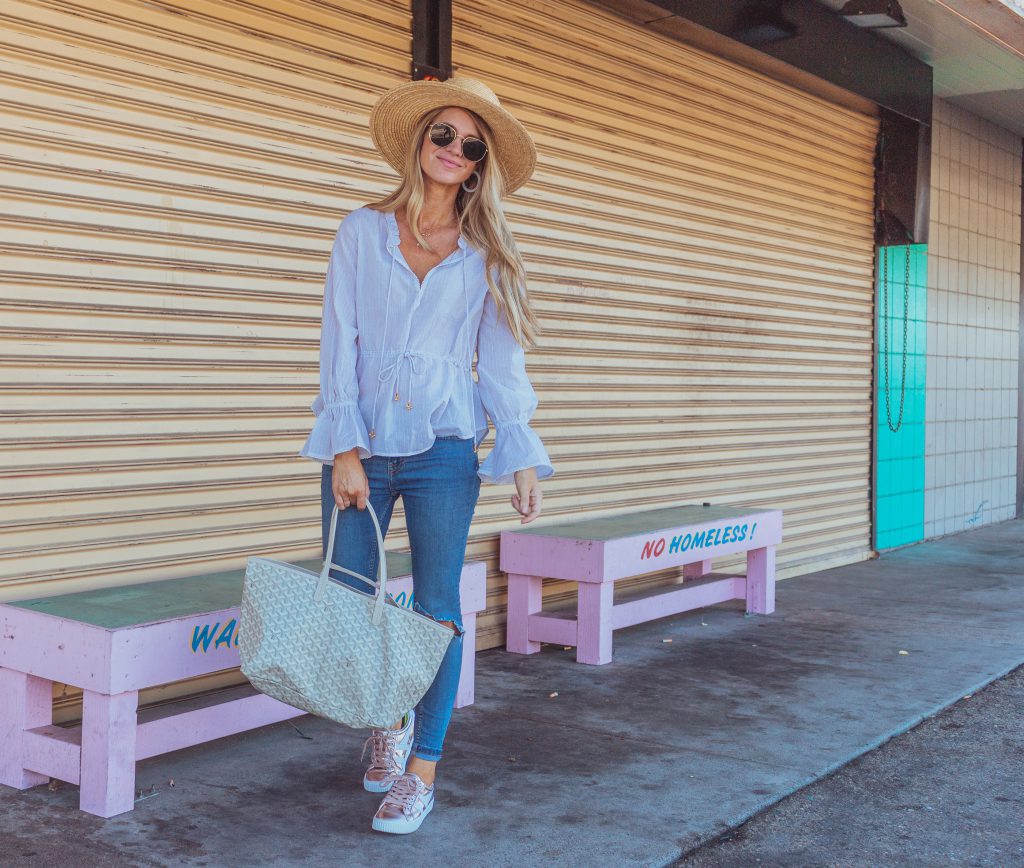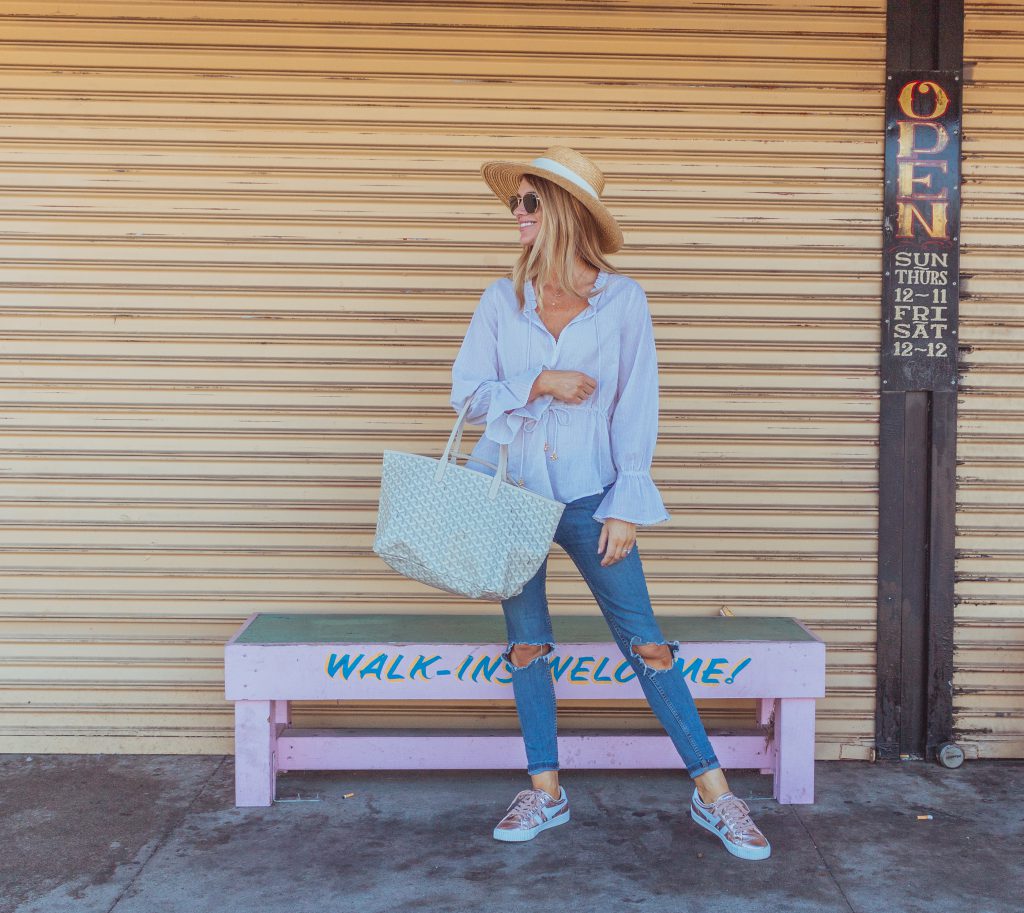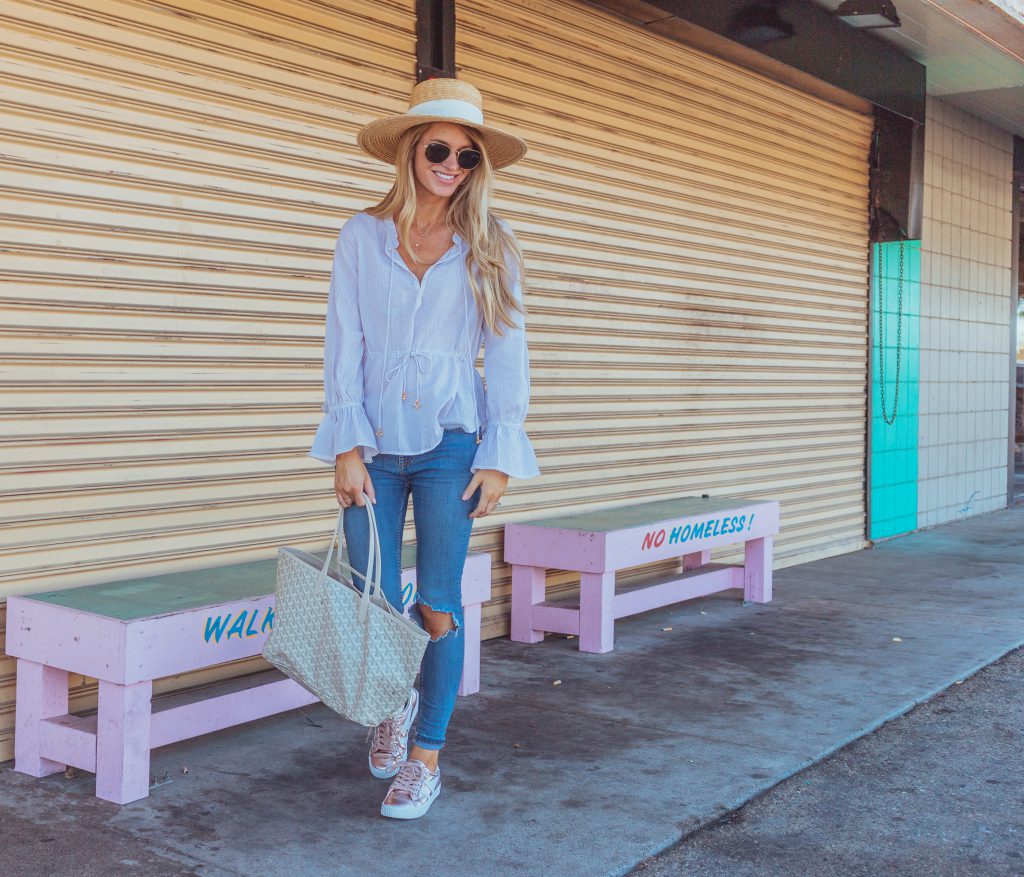 sunglasses, similar hat, top c/o, jeans, similar tote, shoes
Hope you're having a great week – thanks for reading and following!