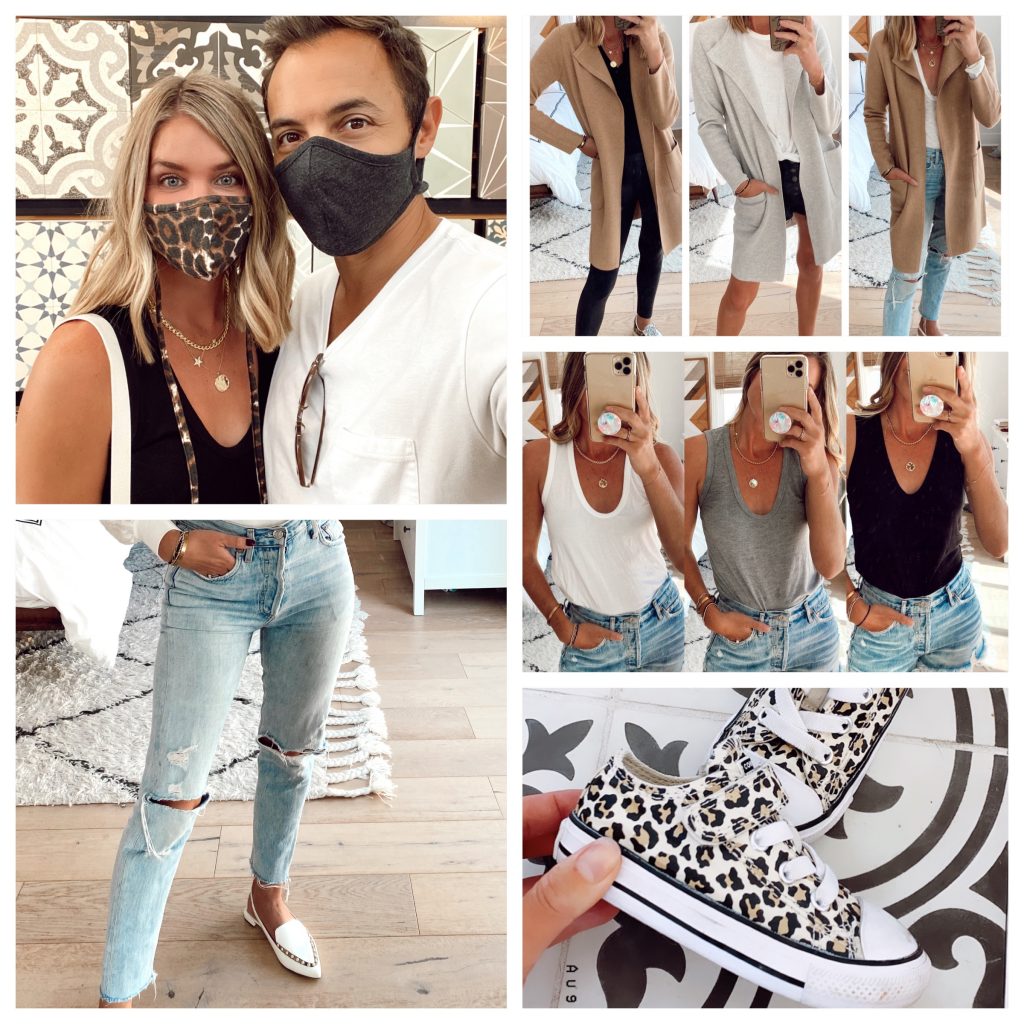 Just as I expected, October flew by as fast as the last few months. Now we're in the homestretch of 2020 #thankgod. October's top five sellers had a lot of popular items from this year. From masks to toddler shoes! Sharing a round up below.
4 pack of adjustable masks – I purchased these a few months ago loving the prints/colors. And since they're adjustable Jeff can wear them too. They're my most comfortable mask by far and reach for them the most. Since I love them so much I purchased this set too. There are a bunch of prints/colors here.
Agolde Jamie jeans – I've had these for over a year and wear them all the time. Occasionally they go on sale at one of the retailers that carry them and that's truly the time to buy. They're super flattering and seem to go with everything.
J. Crew collarless sweater blazer – No surprise that this coatigan makes the list again. I have it in the two colors pictured above and wear it often. It looks great with everything – shorts, leggings, jeans and even shorter dresses.
Topshop u-neck tank – I have a feeling this little $15 tank is going to be my top seller of all of 2020. It's made the list almost every month since May and I continue to wear it at least a couple times a week.
Toddler leopard converse – I purchased these for Crosby last fall and she was so upset a few weeks ago when they were finally too small. I ordered them in the next size up. They go with so much and are really easy to get on her feet… unlike most converse.
Hope you had an amazing October and Halloween – PLEASE vote tomorrow if you haven't already!