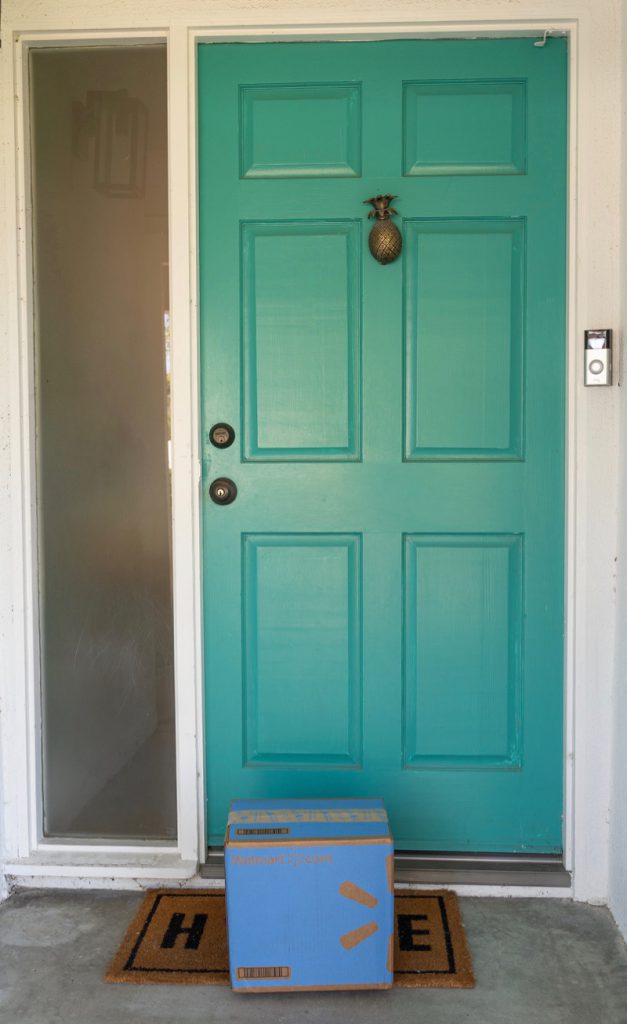 Loading two kids in and out of the car running errands is so exhausting. I've learned to be really choosy about the errands we run. One thing I learned from motherhood early on, was to do any hack to make it easier. My #1 tip is Walmart's Next Day Delivery. I really don't know how anyone was a mom before 2019 when you an get just about anything delivered to your doorstep.
Last week after we got back from Palm Springs I noticed we were really low on diapers for Wilder and I was just about out of my favorite deodorant. Instead of shlepping the kids to the store during witching hour I took five minutes during Crosby's nap, ordered them on Walmart and had them at my front door less than 24 hours later.
There is seriously nothing better. I plan my errands around Crosby's nap schedule and really prioritize which ones I want to run with the kids… anything we don't get to, or I don't want to do with the kids I turn to Walmart. It's such a life saver.
Details on Walmart Next Day Delivery:
Free, no extra cost, sign up or membership fee.
Free with order of $35 or more on Next Day eligible items.
Available Monday through Friday, cut off times vary by zip code.
If you enter "Next Day" Mode on your phone you can see everything that's available for Next Day shipping.
My most frequently purchased for Next Day delivery:
bottles – these are what I use with Wilder
white onesies for Wilder (he's growing so fast and these are my favorite)
Other Tips:
Next Day delivery would also be helpful if you have school-aged kids and need supplies/something for a project.
It's great if you're planning a party, so many cute decorations are available for Next Day delivery.
If you're packing for a vacation and notice you're low on travel sized toiletries, it saves you a trip to the store.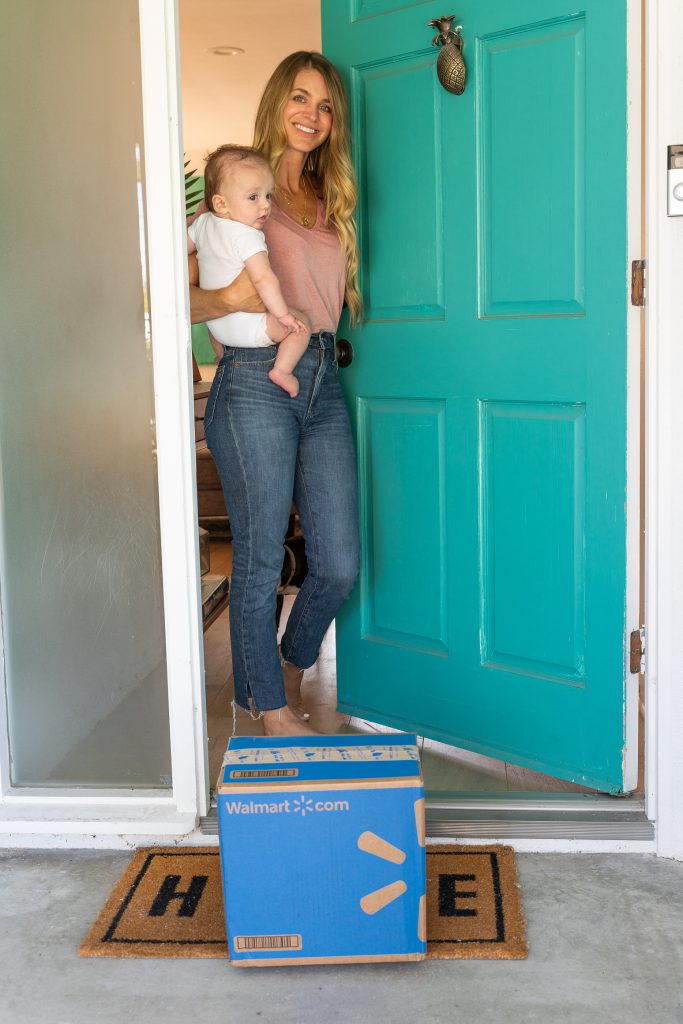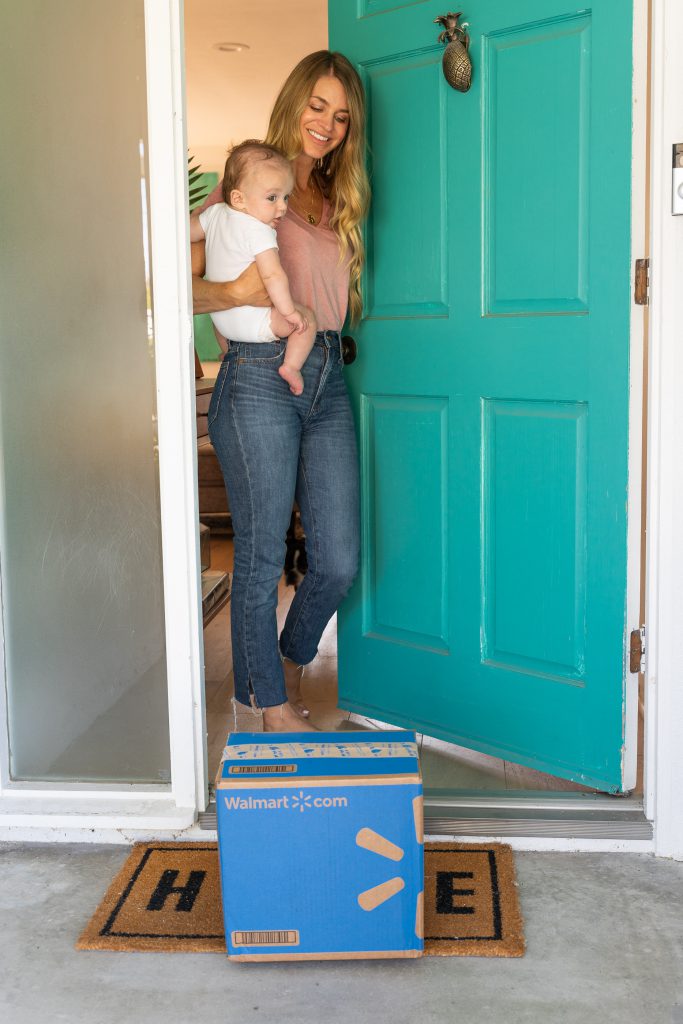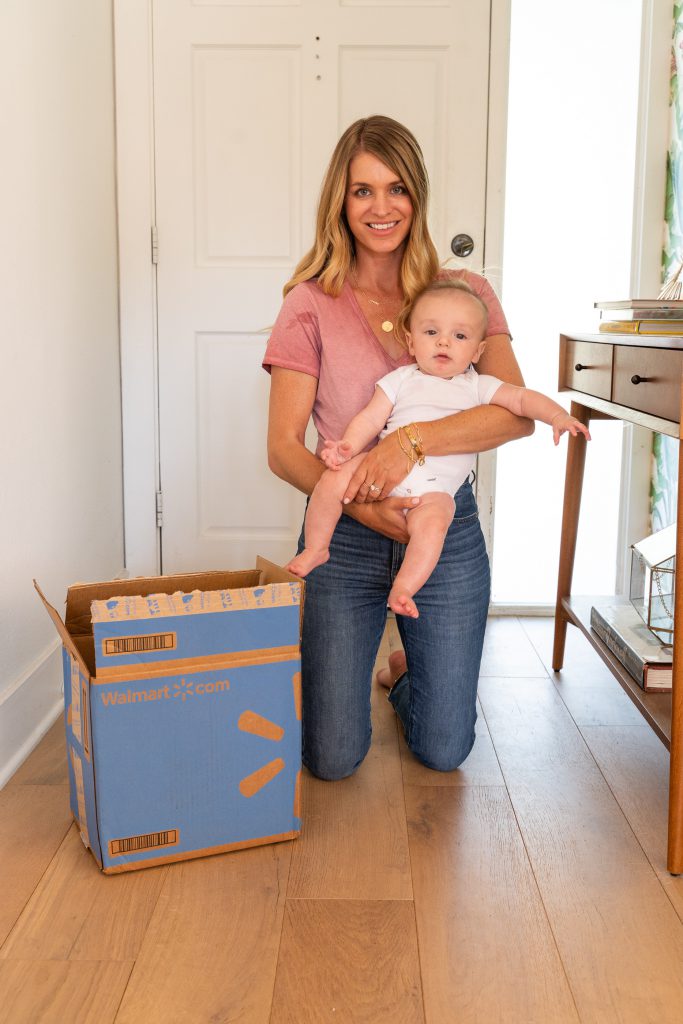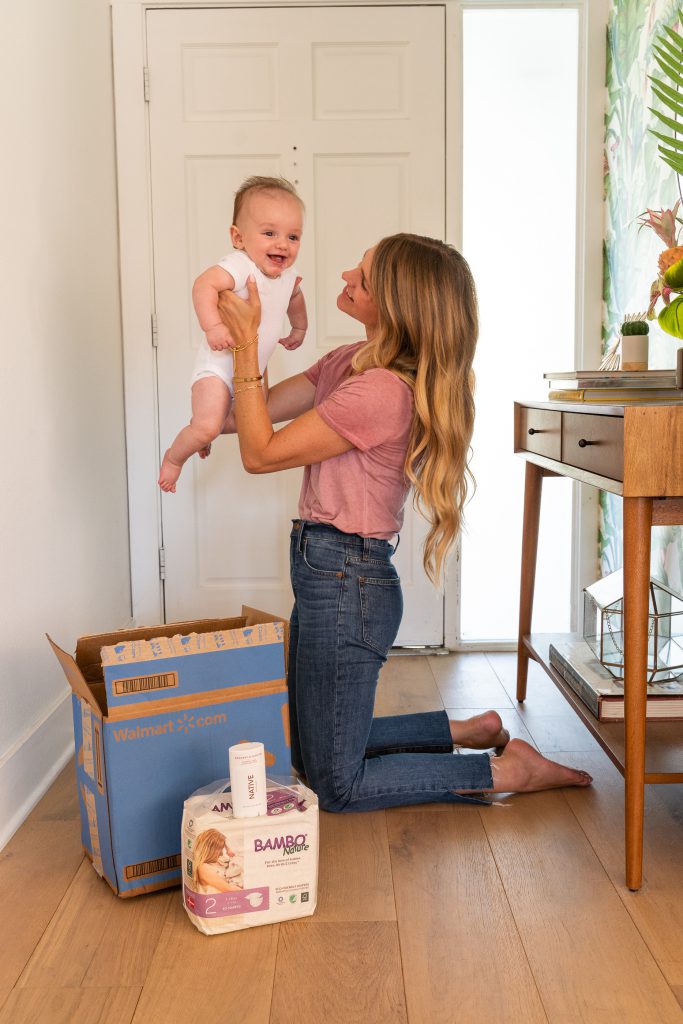 on me: t-shirt, similar jeans
on Wilder: onesie 
This post was sponsored by Walmart, all opinions are my own.