I've gone through a lot of phases with jewelry trends… everything from statement jewelry to minimalistic. Lately I'm leaning towards the latter, but I've been loving layering my dainty gold pieces.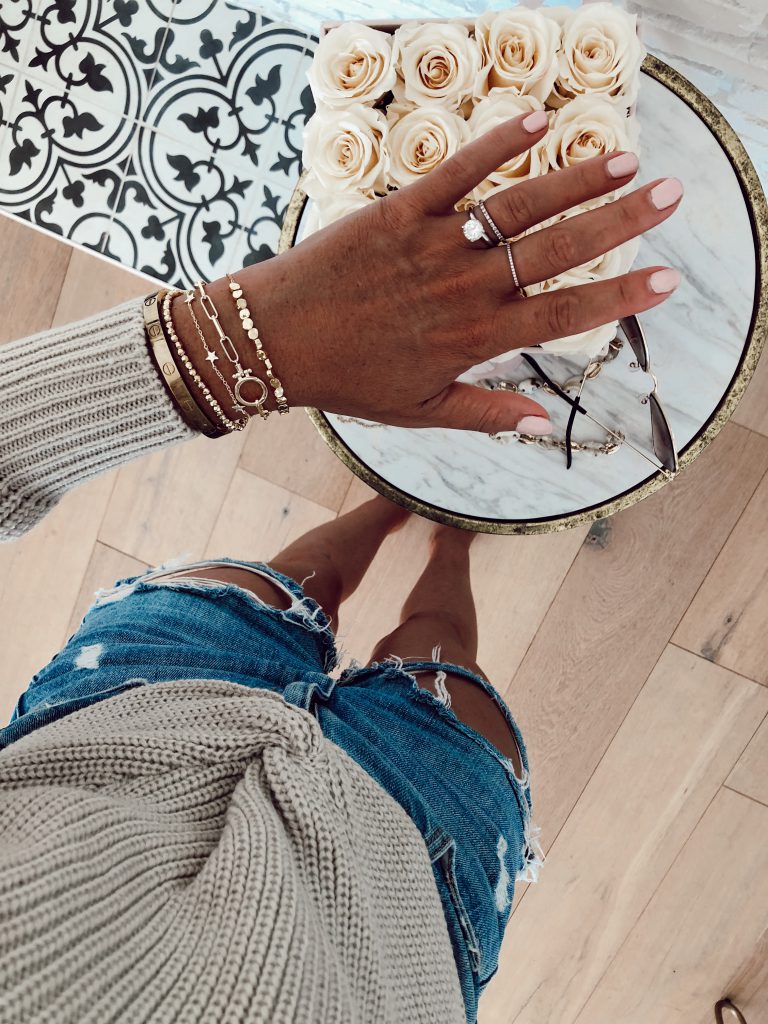 bracelet details from closest to my fingers up my arm (1, 2, 3, 4)
Here's my current wrist stack. I used to be all about an arm party, but everything was bigger/bulkier and too many different colors. I went with all yellow gold for my current bracelet stack and love how everything blends. I can mix and match if I don't want to wear everything… or wear some on my other wrist too.
Gorjana makes some of my favorite dainty jewelry and they do it in yellow gold, silver and rose gold so there's really something for everyone. The quality is amazing and price point is perfect, I think everything is under $100.
I switch up my necklaces a little more often but have not taken off my double name necklace from Lola James since I got it. They were nice enough to send it to me after Wilder was born so I could have a necklace with both kid's names. You can have up to six names on it. You may remember I wore my Crosby necklace quite a bit before I had Wilder.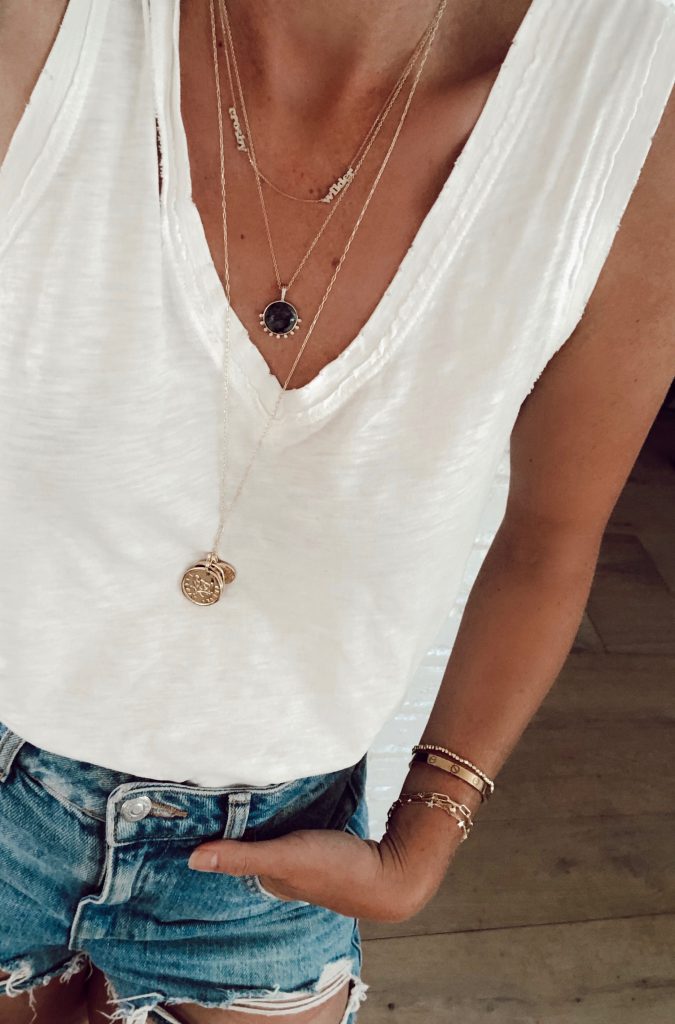 necklace details: double name necklace, gem necklace, coin pendant 
Thank you so much for reading and following – hope you have a great day!