Last week we had a little heatwave and it felt like spring/summer for a hot minute. It was just a quick tease and we're back to winter now… it's cold, cloudy, windy and we're expecting rain soon. It's usually around this time I start getting a little bored with the repetition of my wardrobe and look for ways to easily switch it up. Today I want to share 2 fun cardigans and a really comfy pullover that will pull you out of your winter wardrobe funk.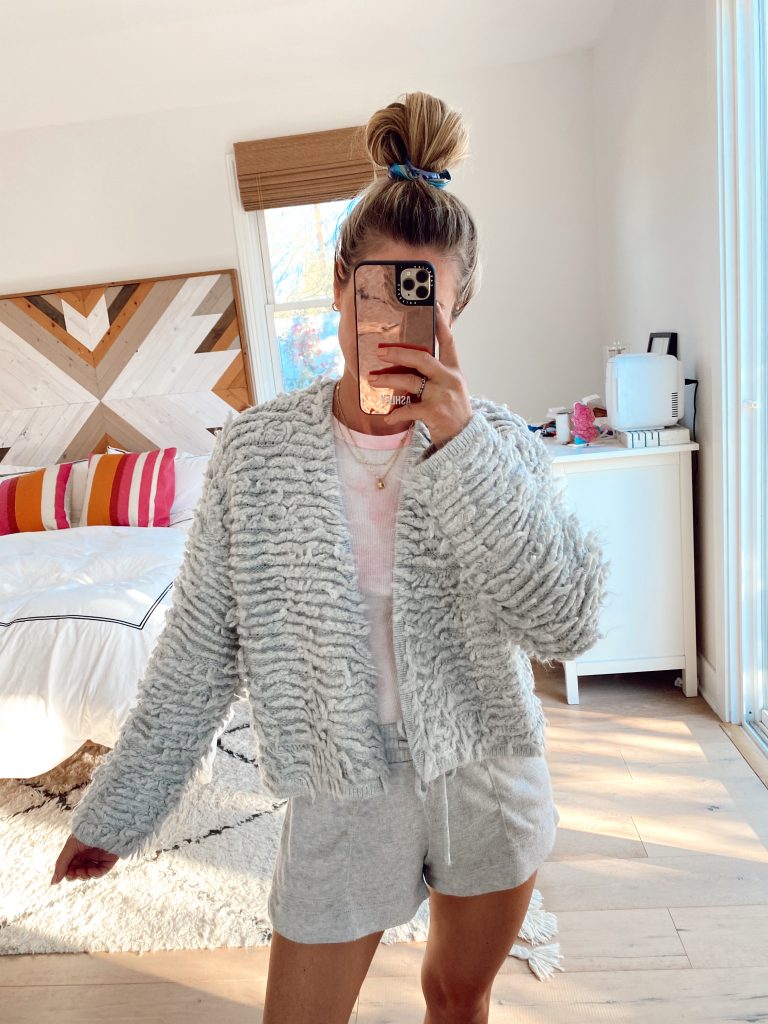 This fun cardigan is only $32! But not only is it super affordable, it's an easy way to elevate even the most basic outfit. I've worn it casually around the house like how I styled it above, with jeans and a white tshirt and with black leggings and a black tank.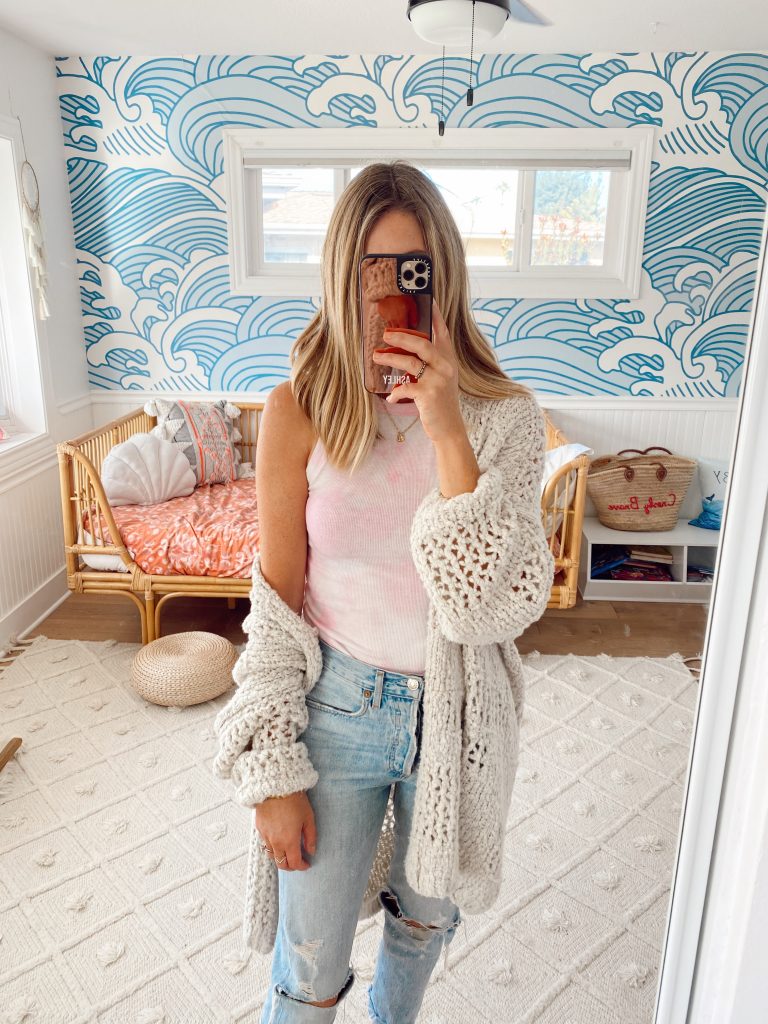 This cardigan is a longtime favorite. I actually purchased it close to three years ago and have worn it quite a bit. It's like wearing your favorite blanket in the most chic way and looks good with just about anything. It was recently restocked in off white and light green – both great neutrals for the end of winter/spring… or any season really!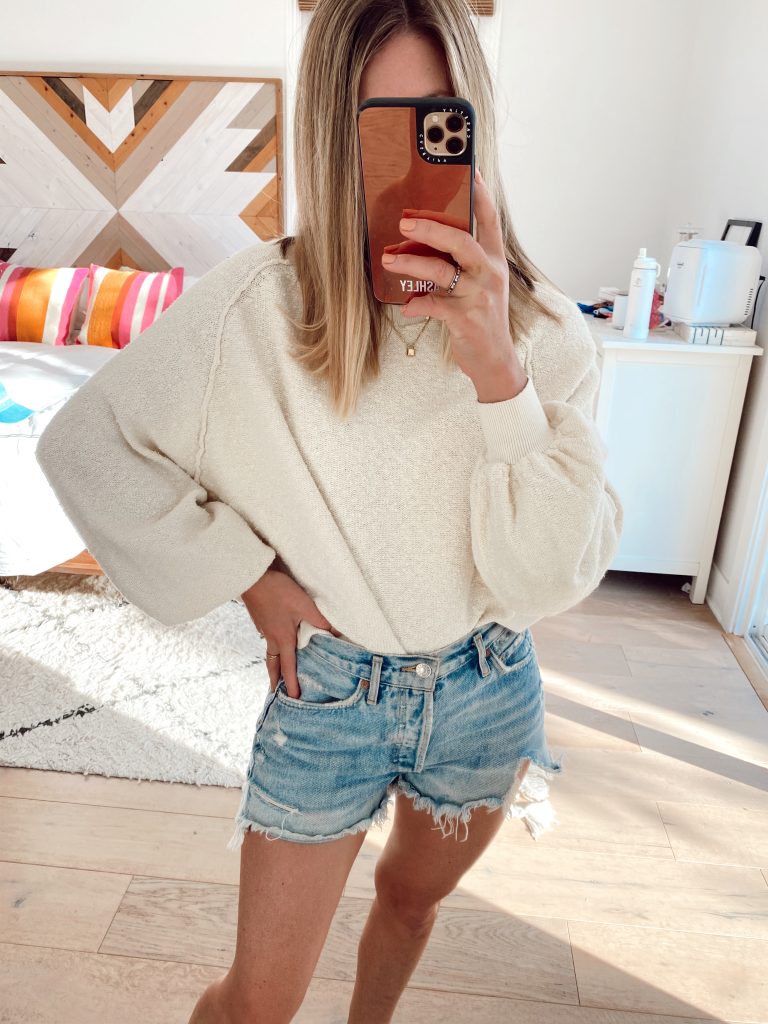 I just bought this pullover a couple weeks ago and can already tell it will be a major staple in my wardrobe. I went with the cream color but it's available in several others too. It has a slightly cropped but boxy fit and runs true to size.  It's just as perfect to wear with jeans or leggings as it is with shorts – for spring and summer.
Hope you"re having a great week – thank you so much for reading and following.