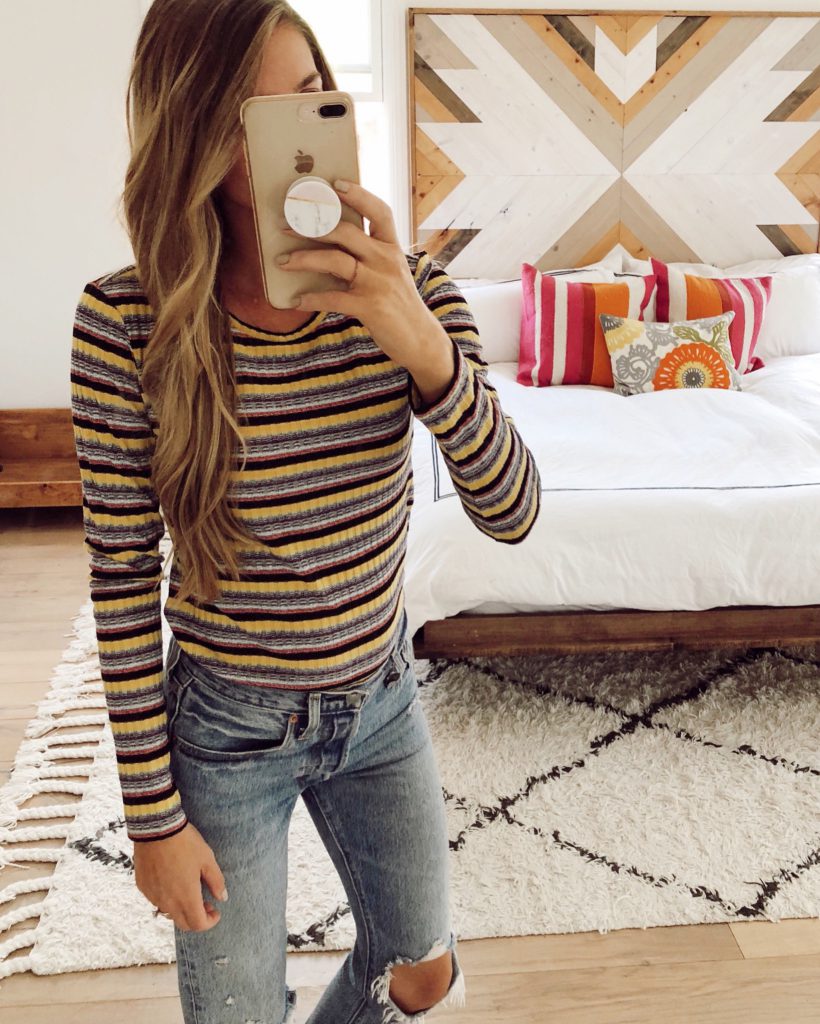 I wanted to do a quick post today to share some of my recent fall outfits. I'm kind of starting to dress more for fall and that's reflected mostly by the colors I've been wearing. Darker hues with some pops. I'm loving mustard or marigold… whatever you want to call it.
top c/o, jeans, pop socket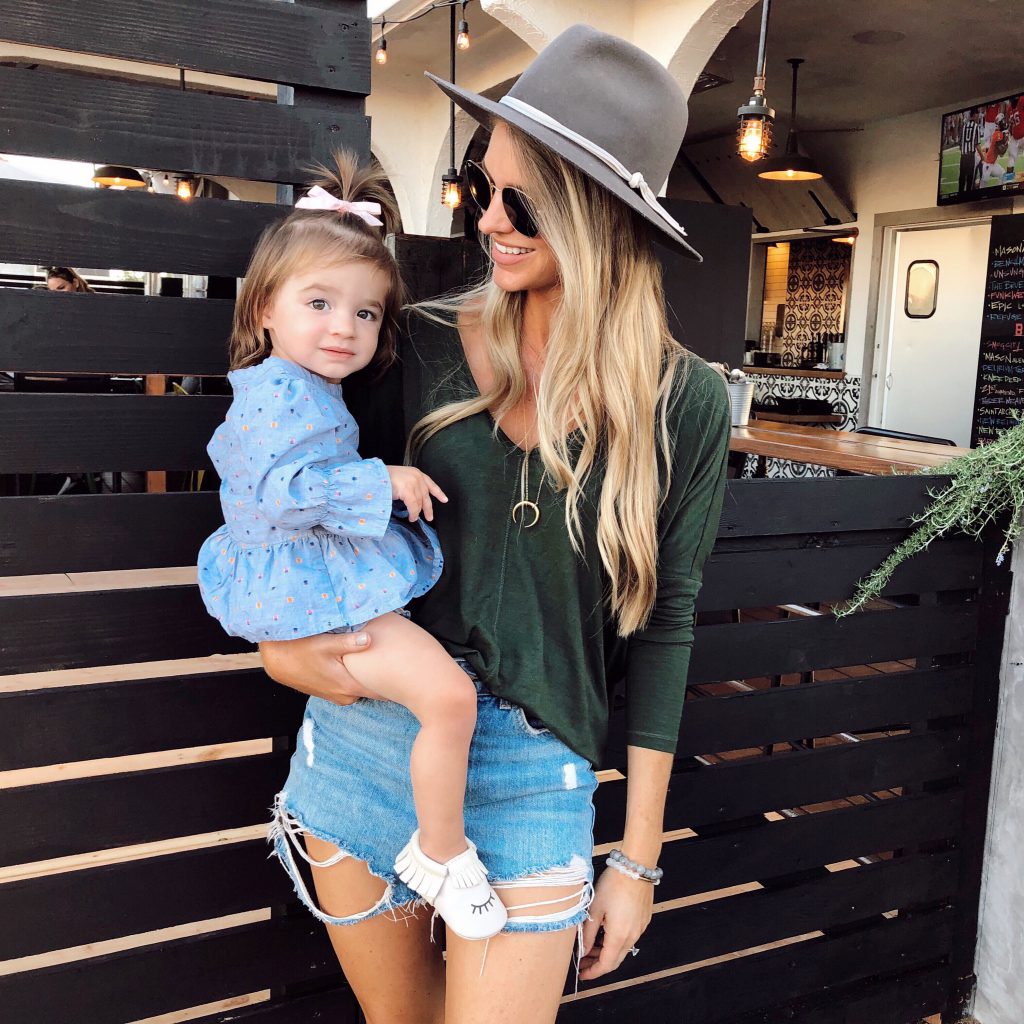 top c/o, sunglasses, similar hat, necklace c/o, shorts, bracelets here and here
on Crosby bow c/o, outfit, shoes c/o
We wore these outfits out to dinner last week and had to snap a pic. My top is so soft and I love the color. Crosby was especially cute in her matching set.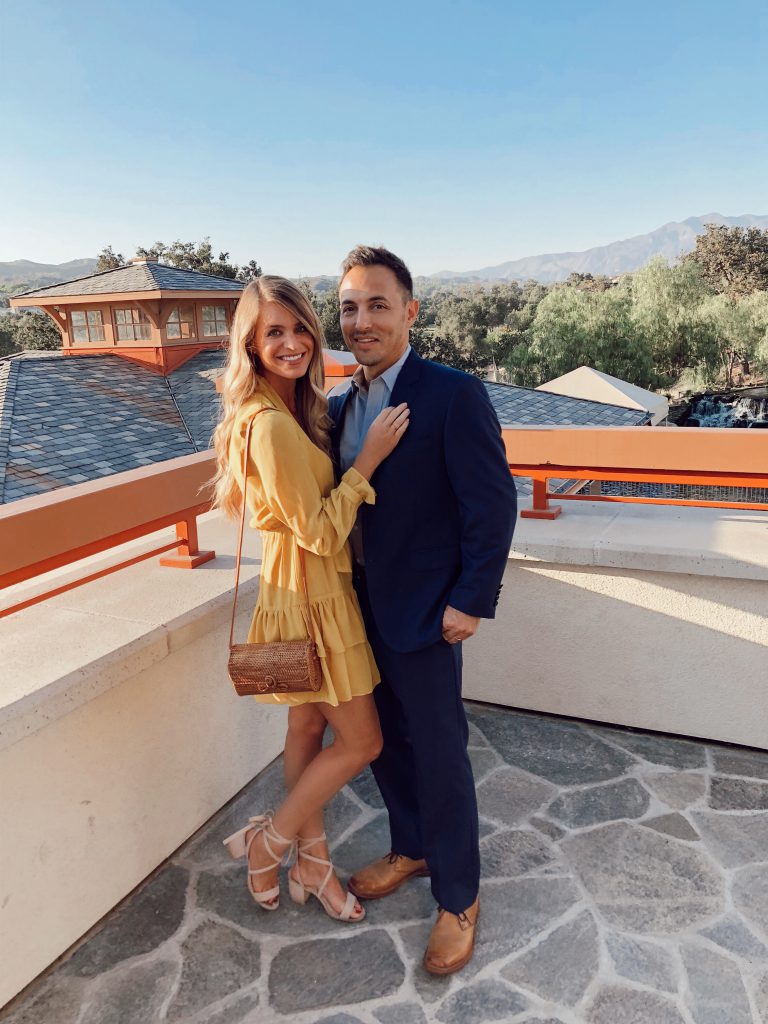 dress c/o, similar bag, shoes c/o
on Jeff suit, shirt, similar shoes
I wore this dress to Jeff's high school reunion over the weekend. I was at a loss for what to wear before I got it in the mail. Once I tried it on I knew it would be perfect.
Here's another view straight on. You can wear it a different way by tying the neck tie around your neck, but I prefer it hanging.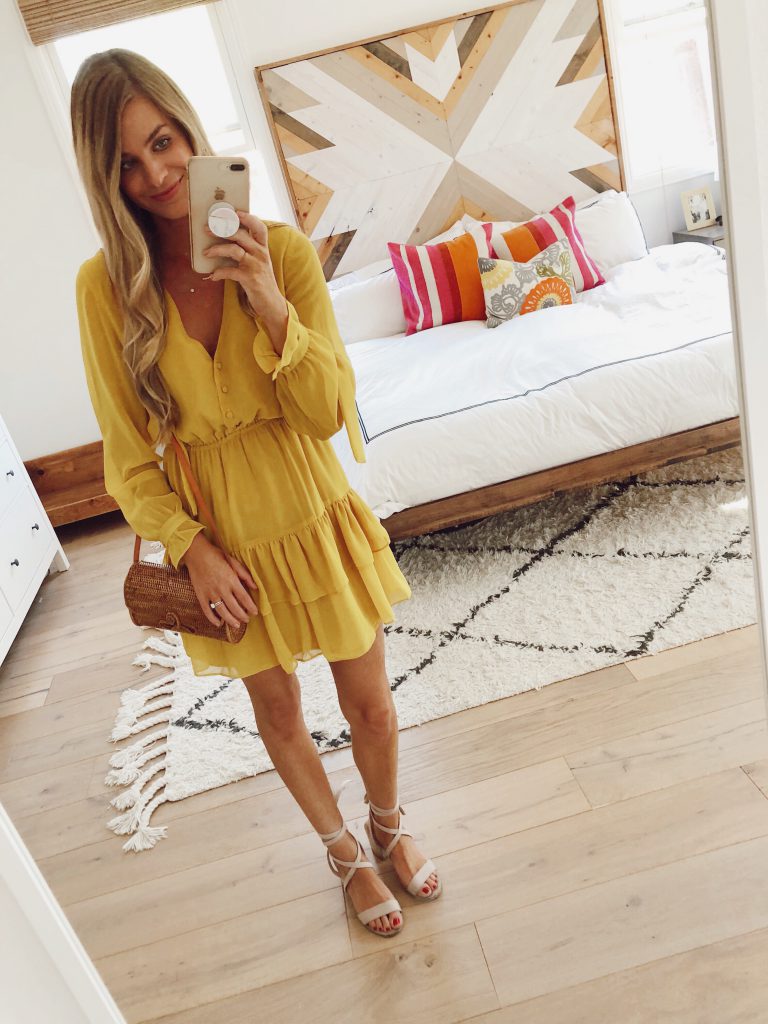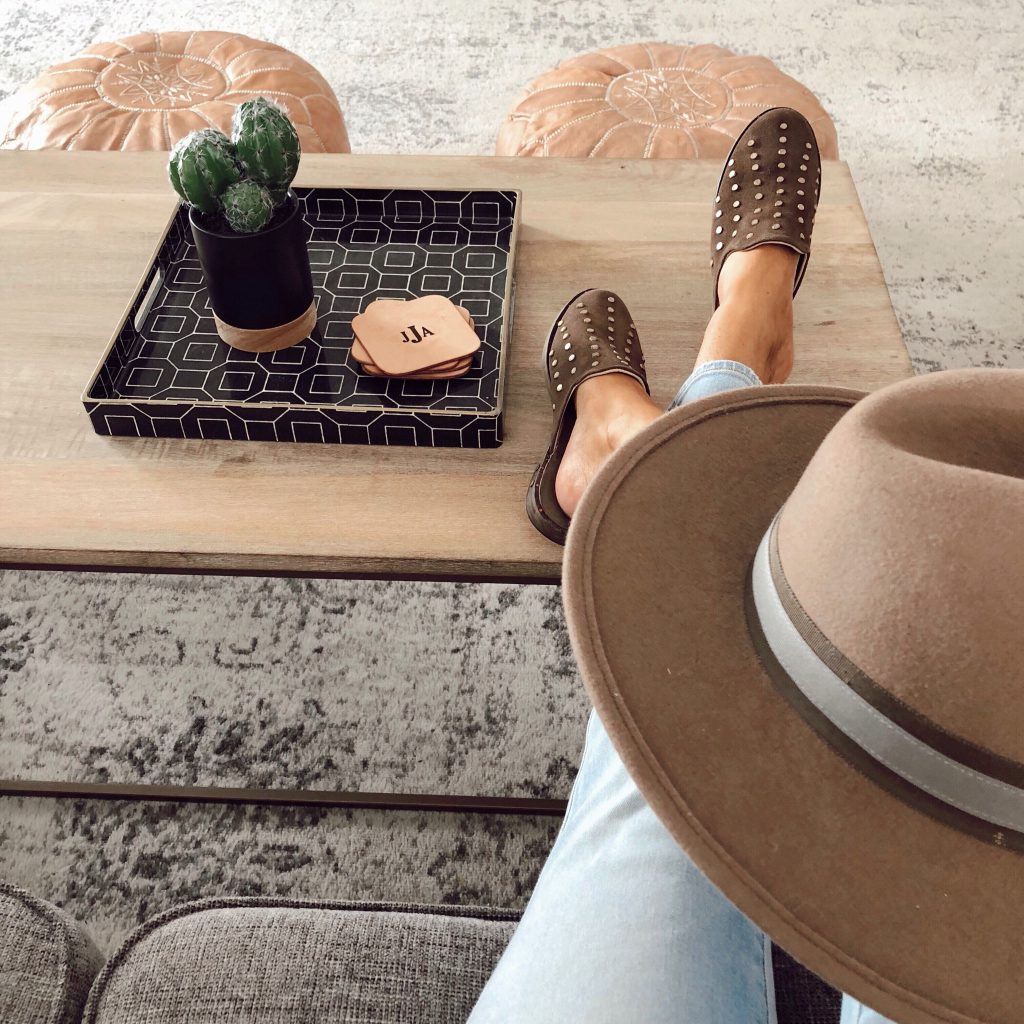 shoes c/o, jeans c/o, similar hat, rug, coffee table, faux cactus, coasters, poufs, similar tray
It's still a battle to keep anything on the coffee table with a toddler, but I'm trying! These coasters get thrown around the room when she's playing, but since they're leather it's not really a problem.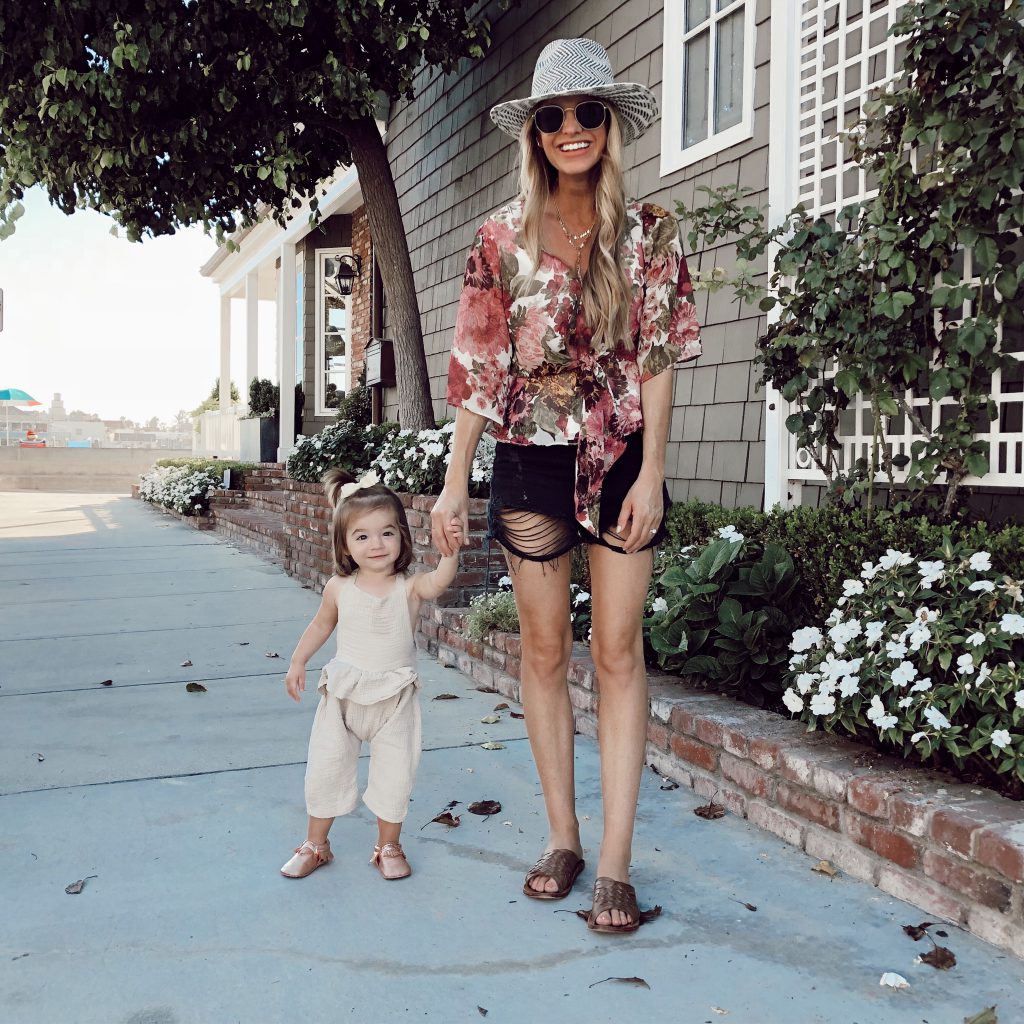 similar hat, top c/o, shorts, sandals c/o
on Crosby bow, jumpsuit, shoes c/o
I've been loving this top, seen above with shorts and below with jeans. It's absolutely perfect for fall and super flattering.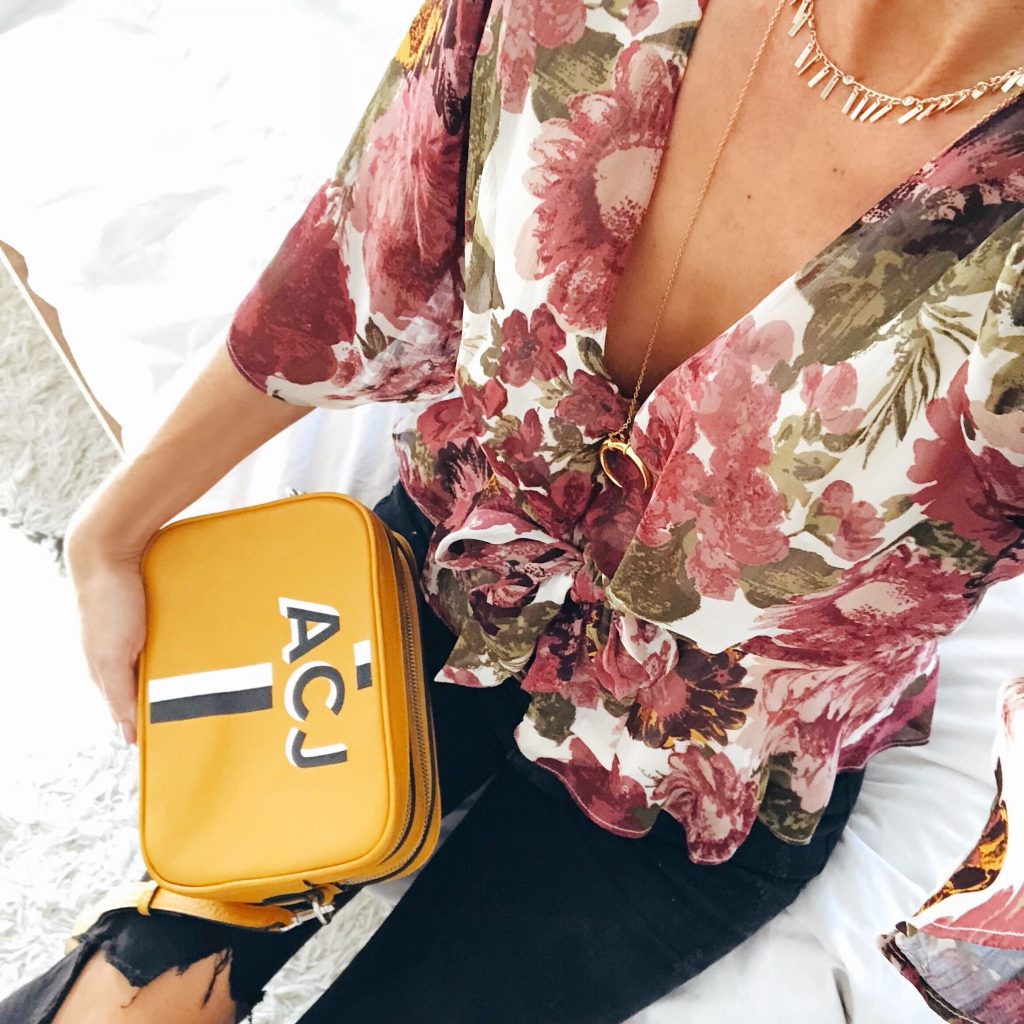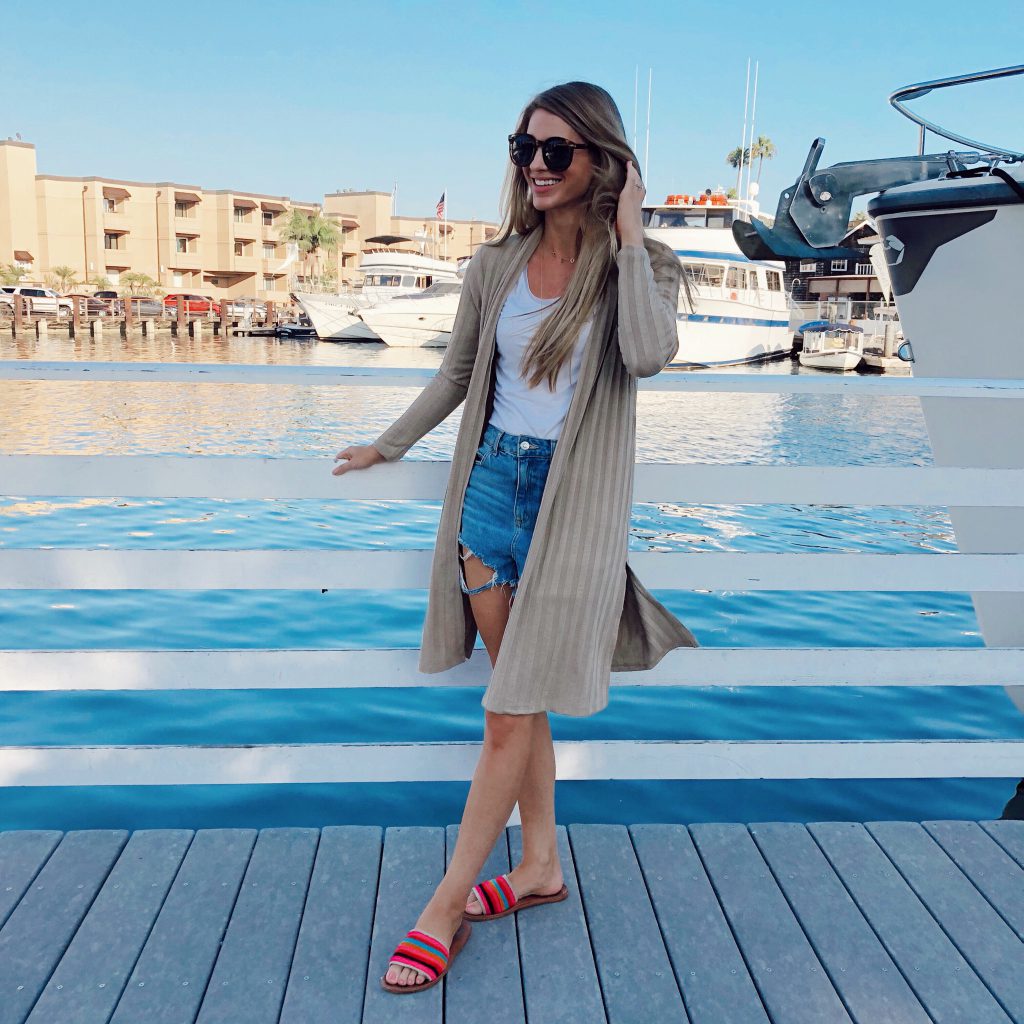 sunglasses, tshirt, cardigan c/o, shorts, sandals c/o
I'm always a fan of duster cardigans. Love that this one is light weight and a great neutral. It goes with so many things in my closet.