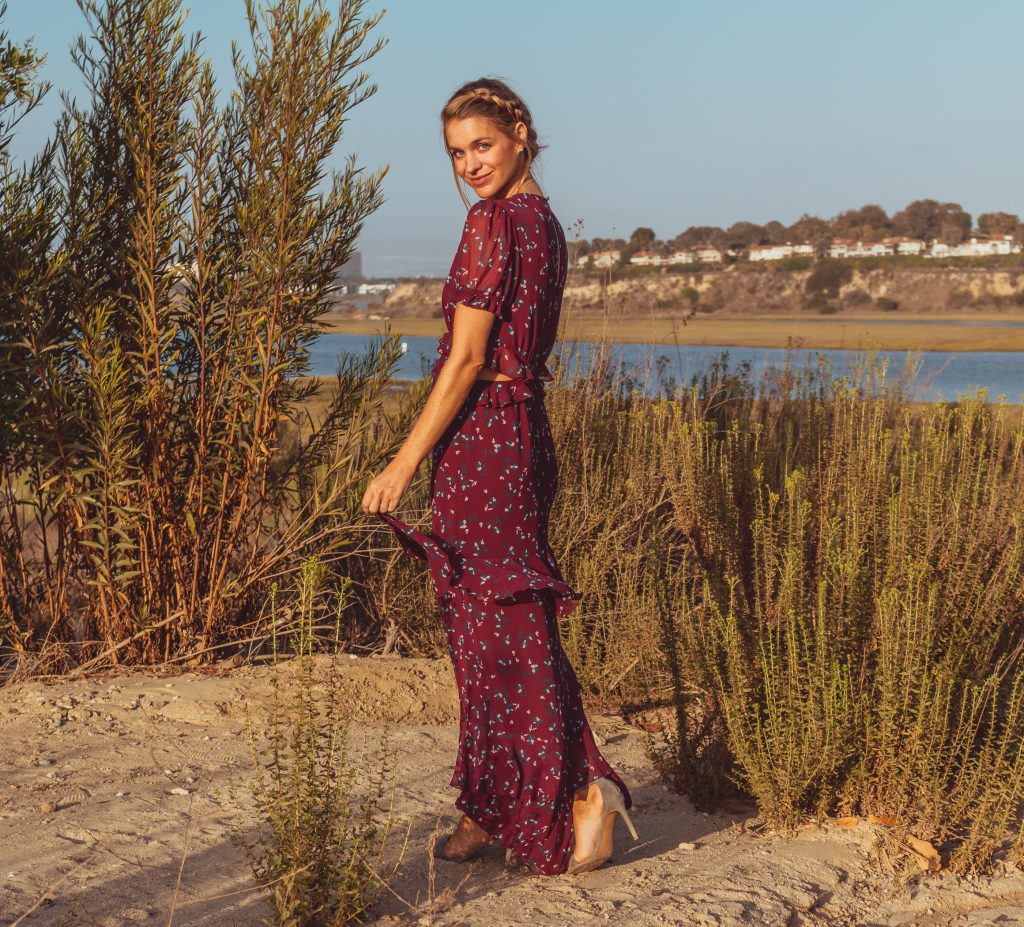 dress c/o, old shoes (similar), necklace c/o (similar)
I'm thinking this maxi dress would be perfect for a fall wedding. Don't you? The colors, print and cut-outs really make it stand out and I'm excited to wear it more this season. I don't have any weddings on the calendar, but it's definitely in the running for Jeff's High School reunion in a few weeks.
If you need a little refresher on wedding attire etiquette… check out this post from last year.
I feel like choosing the right dress for a fall wedding relies heavily on the color. Years ago I wore a lighter colored dress to a September wedding and immediately regretted it. It felt way too spring/summer. Now, I really try to pick a color that goes with the season the wedding is in. In the fall and winter you can definitely get away with deeper jewel tones that might not work as well during the warmer months.
I wore this dress last month and think it's another great fall wedding option. The colors aren't quite as dark but definitely work for the transitional period. Plus the cut is really flattering and different. Wrap dress-esque without being an actual wrap dress. If that makes sense.
Another dress I'm loving is this one and I think it would be so perfect for a wedding. It's unique, love the lace detailing and belt and the price is great. I only wish I had somewhere to wear it.
If shorter dresses are more your style, I found this one that's so pretty. I love the deep berry color and the high neck balances out the shorter hem.
For a black tie wedding I love this dress. It's a bit of a splurge but I think it would really work for a fancy fall wedding.
dress c/o, old shoes (similar), necklace c/o (similar)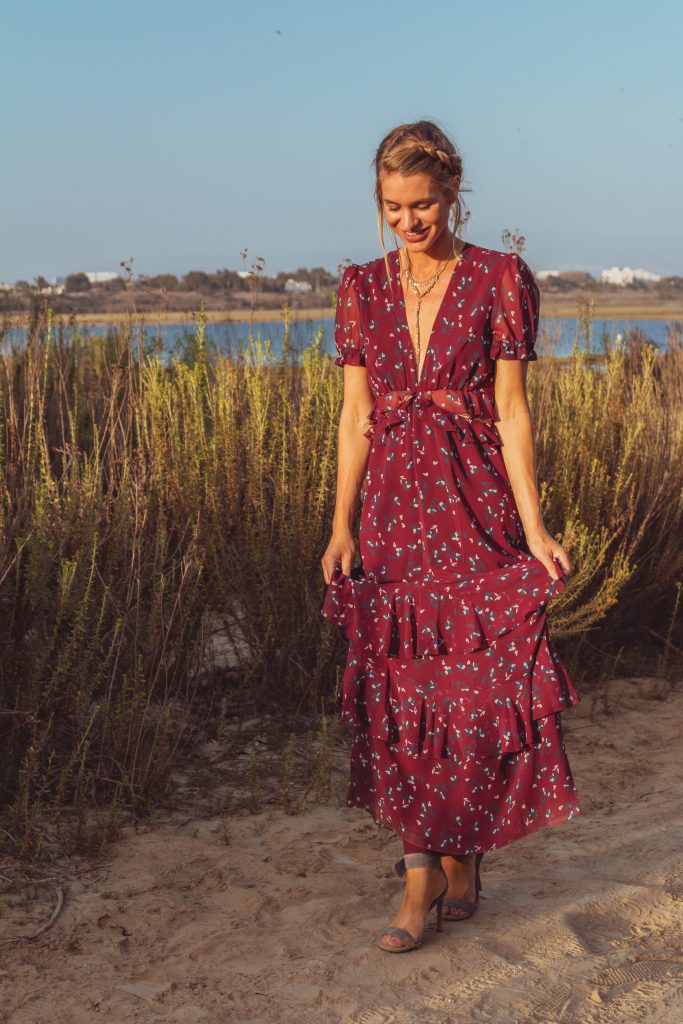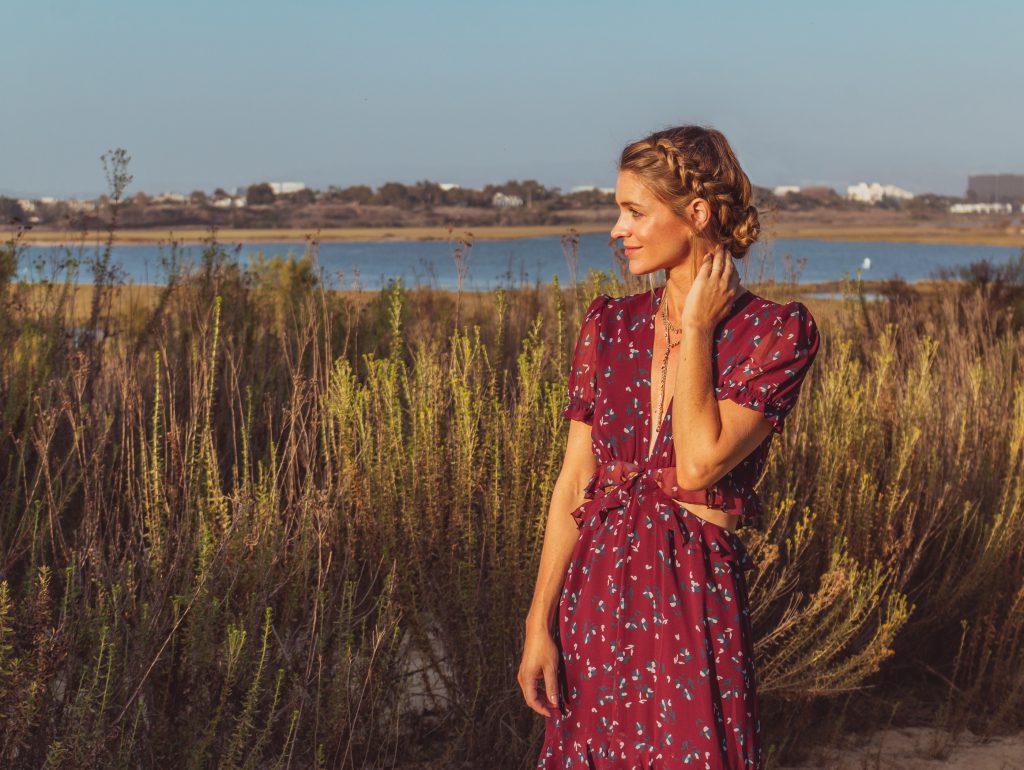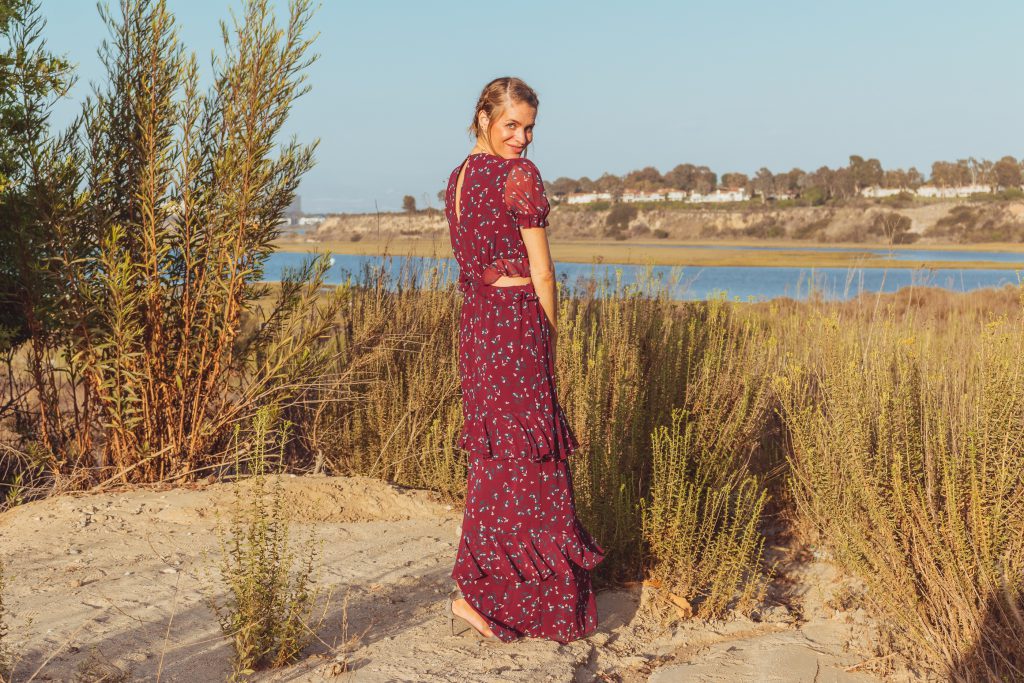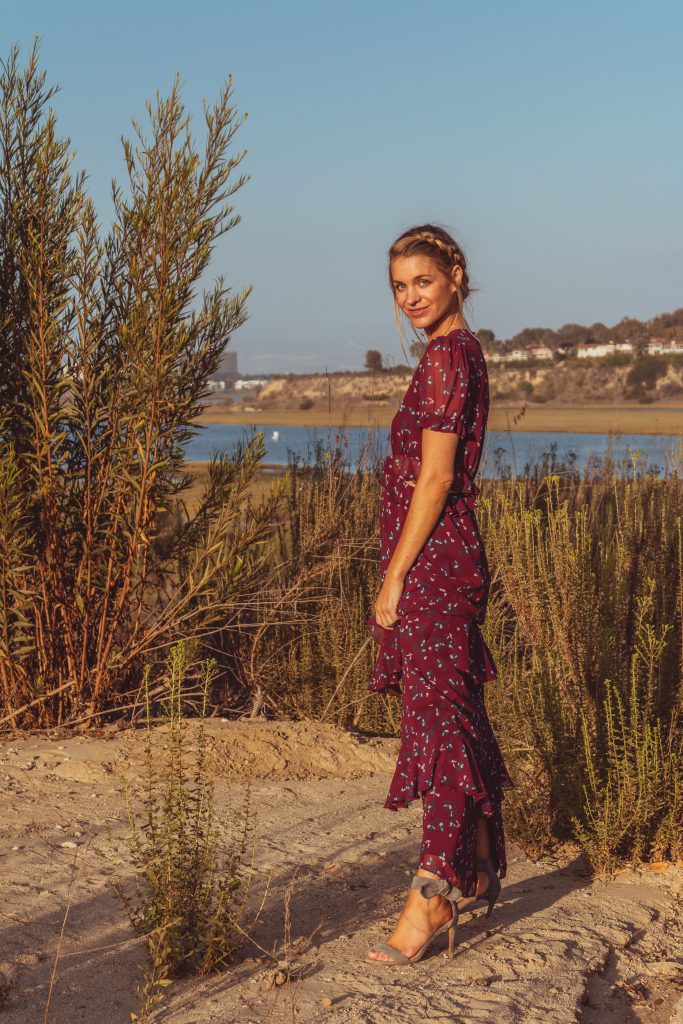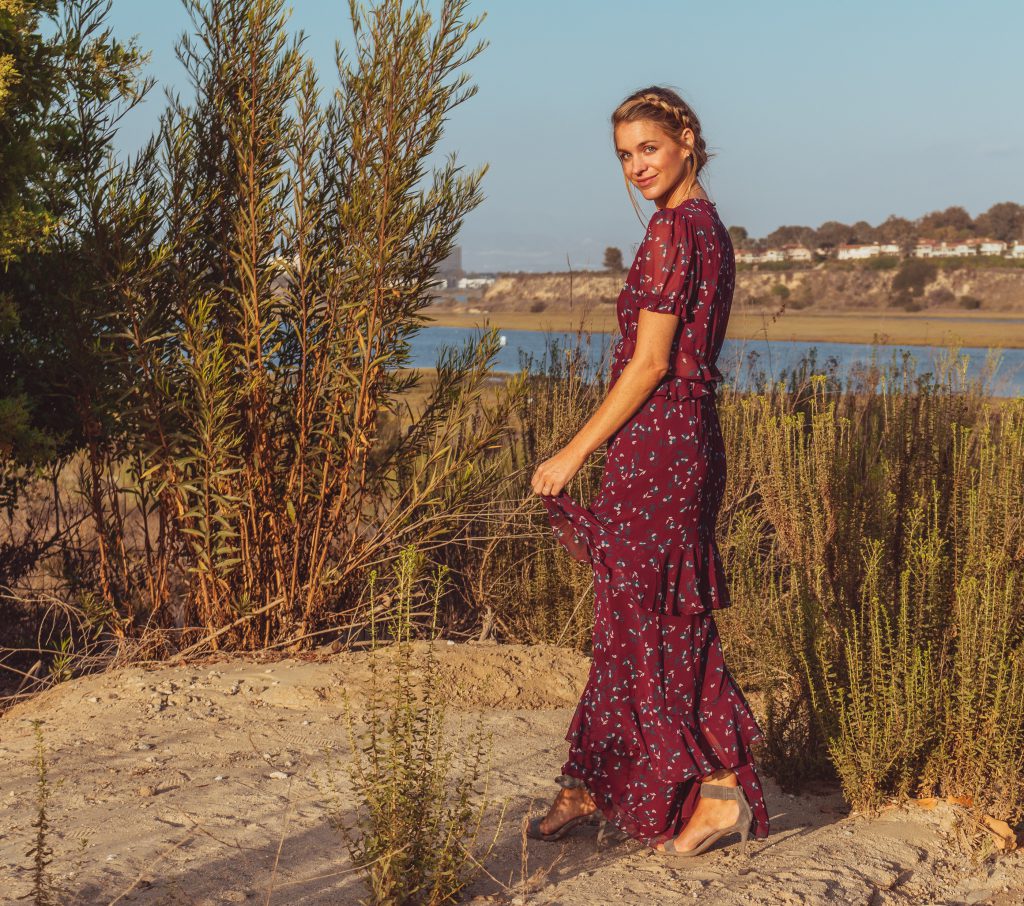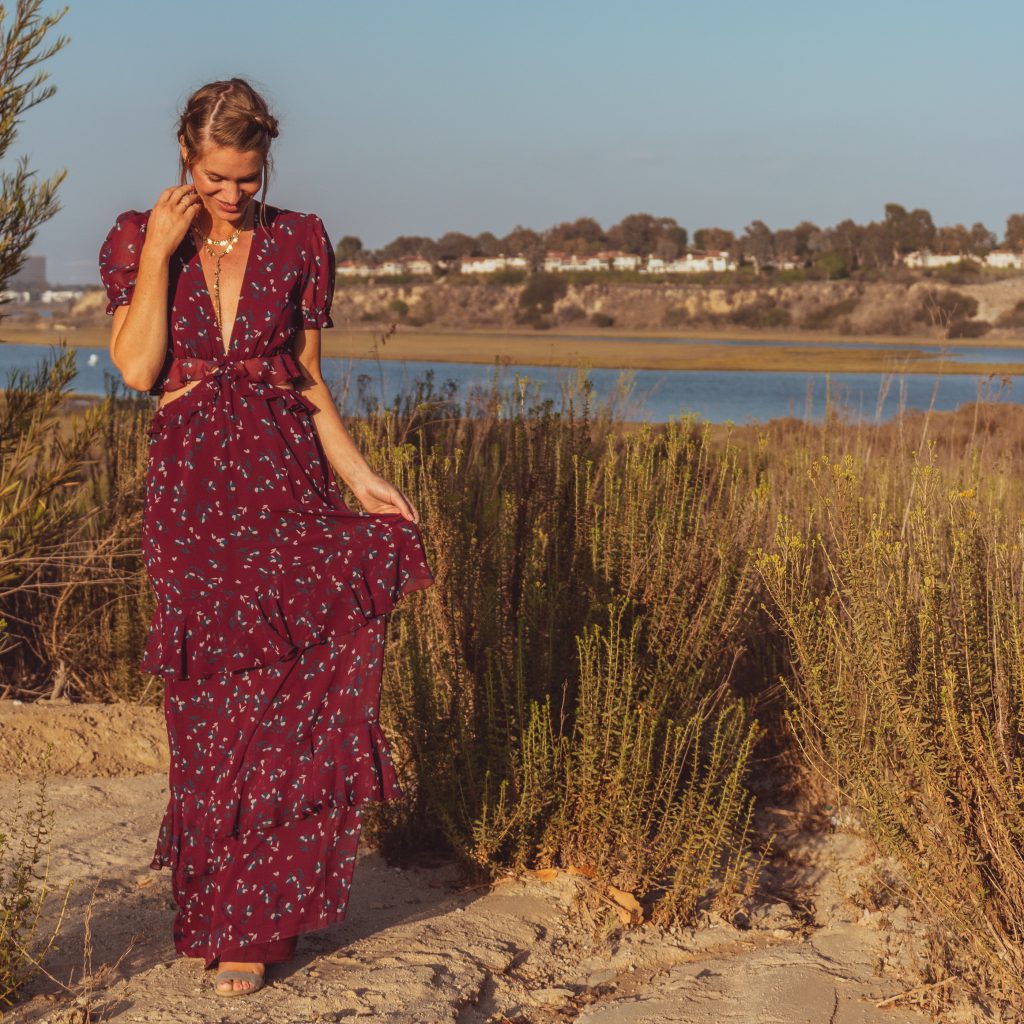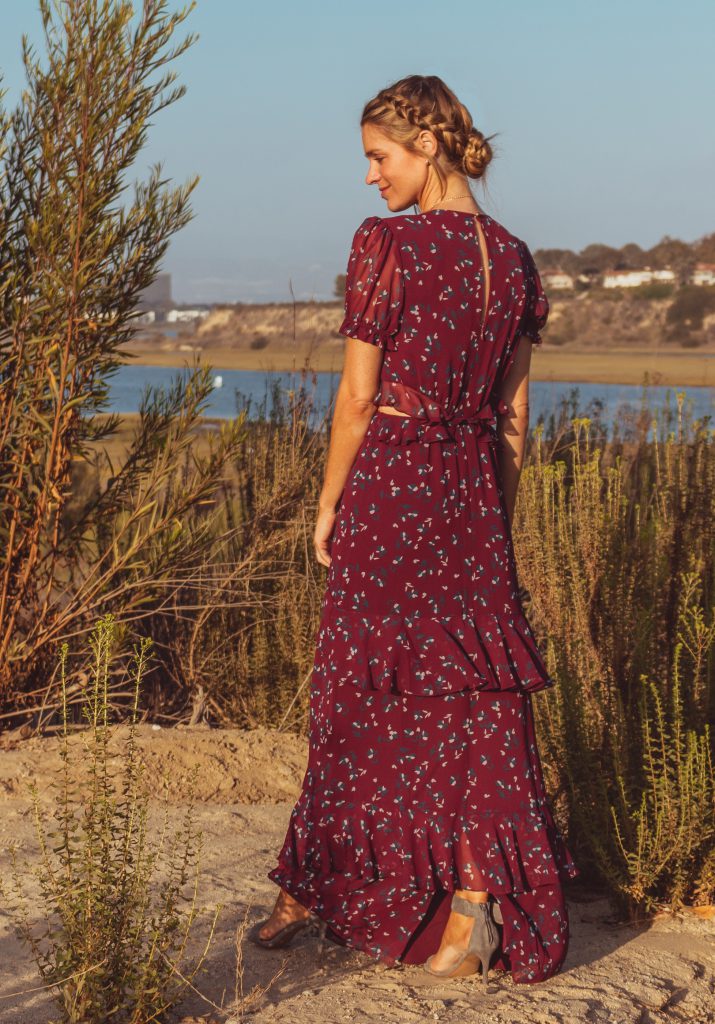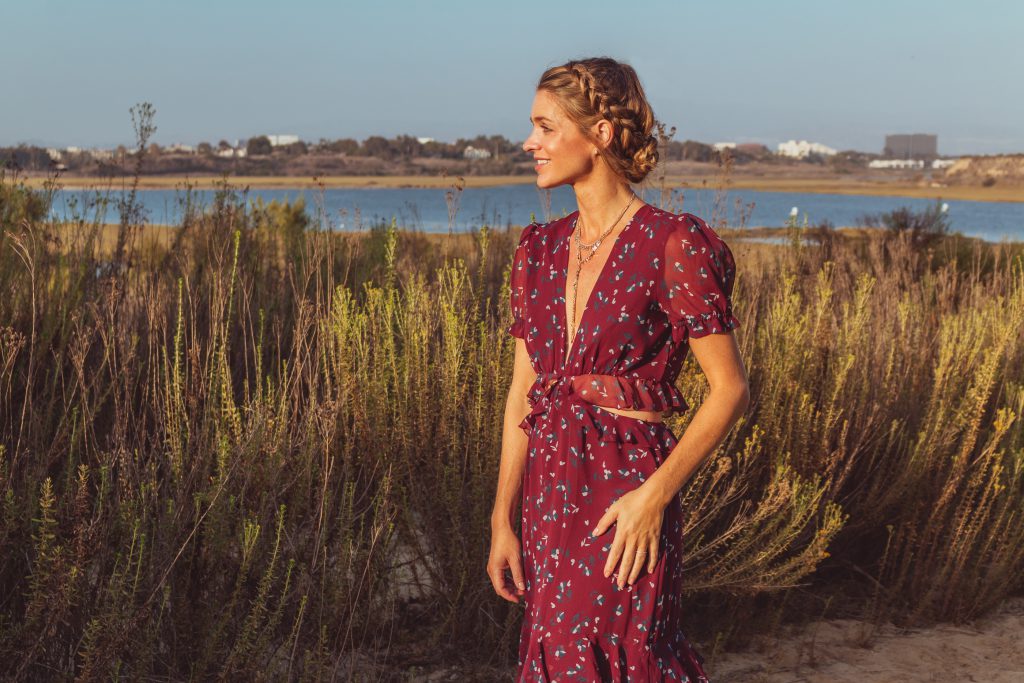 Do you have any weddings coming up this fall? Let me know what you're wearing if you do!