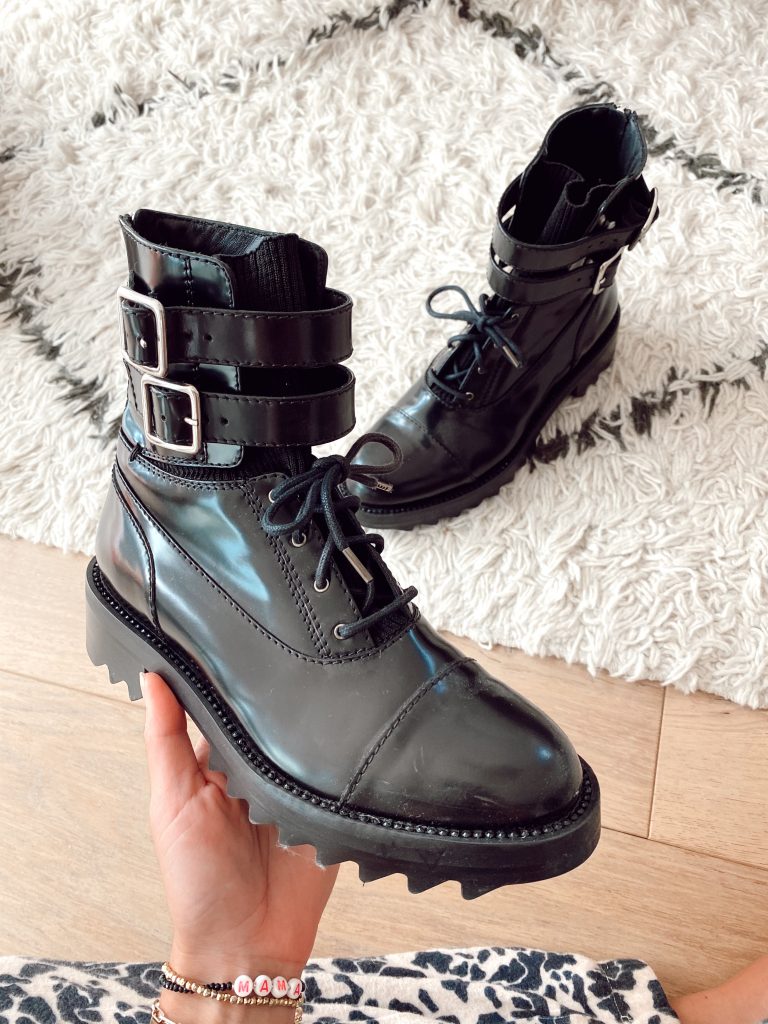 It's officially boot season! One of my favorite boot trends right now are combat boots… or military/army whatever you want to call them. I've been really into the combat boot comeback the past few years. When I was in 7th grade I saved up money babysitting to buy my first pair of Dr. Martens boots. I collected a few pairs back then (late 90's) that I held onto and still wear sometimes! Today I want to share a roundup of combat boots I'm loving at various price points.
I was gifted this beautiful Tamara Mellon pair last year at an event. They're definitely a splurge but I love all the details on them. They're so nicely made… heavy duty and keep your feet really warm.
This All Saints pair is slightly more affordable, but still a splurge. They come in a few other colors as well.
Love the detail on this under $200 pair.
A perfect pair of reasonably priced boots. They come in 3 colors and are a great way to try out the trend.
Here's a classic pair of Dr. Martens. If the past trends have taught me anything, it's that these boots are pretty timeless.
This year it seems like lighter colored (white, nude, blush) boots are on trend. I recently got this white pair from Everlane.
Also loving this white pair form Sam Edelman and this really pretty nude pair from Vince.