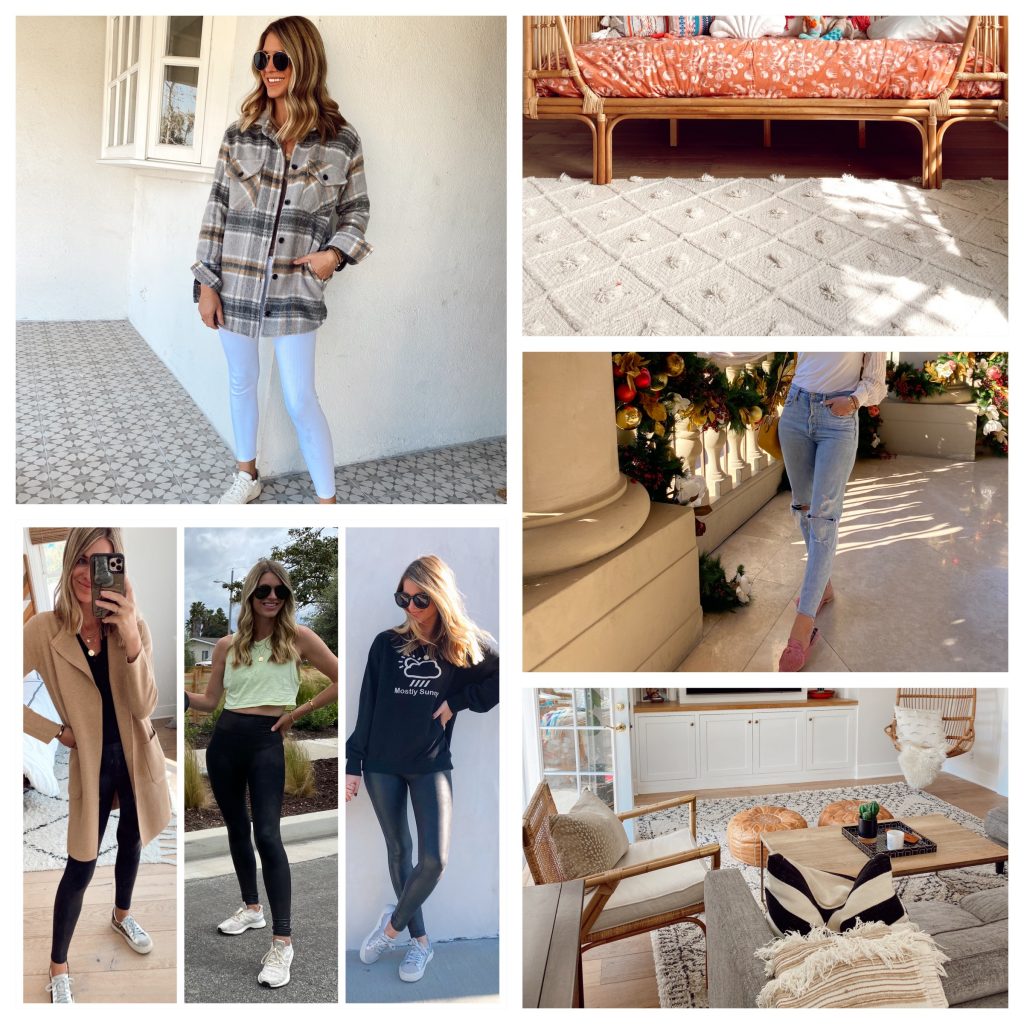 I don't know about you but Monday really felt like the first day of 2021. There's something about the first full week of the year that really makes it feel like a fresh start. And we're already half way through the week! Today I'm sharing my top five sellers from last month there's one brand new item and four that have made their appearance on the list throughout the year.
Plaid Shirt Jacket – I purchased this jacket at the beginning of December and was so excited about it I started sharing it immediately. I loved it but had no idea how popular it would be. It actually made it very high on my top sellers of the whole year! It has sold out and been restocked several times throughout the month.
Spanx Faux Leather Leggings – I wear these at least one a week. The perfect everyday leggings. They're so flattering and have a little bit of compression. If you're under 5'5″ I recommend the petite length.
Off White Rug – We got this rug for Crosby's room a little over a year ago after having a more brightly colored rug. This one is so pretty and neutral – perfect for a bedroom!
Agolde Jamie Jeans – On the rare occasion (these days) that I wear jeans this pair is usually what I reach for. They're more of a splurge but hold up really well. I've had them for almost two years and they still look brand new. They were a little long on me so I cut the hem at my ankle – I prefer a raw hem with distressed jeans.
Tribal Rug – Since we moved into our house five years ago we've had three living room rugs. It took us awhile to figure out what we wanted but then after finding this rug the room really felt put together. We've had it for two years now and I still love it!