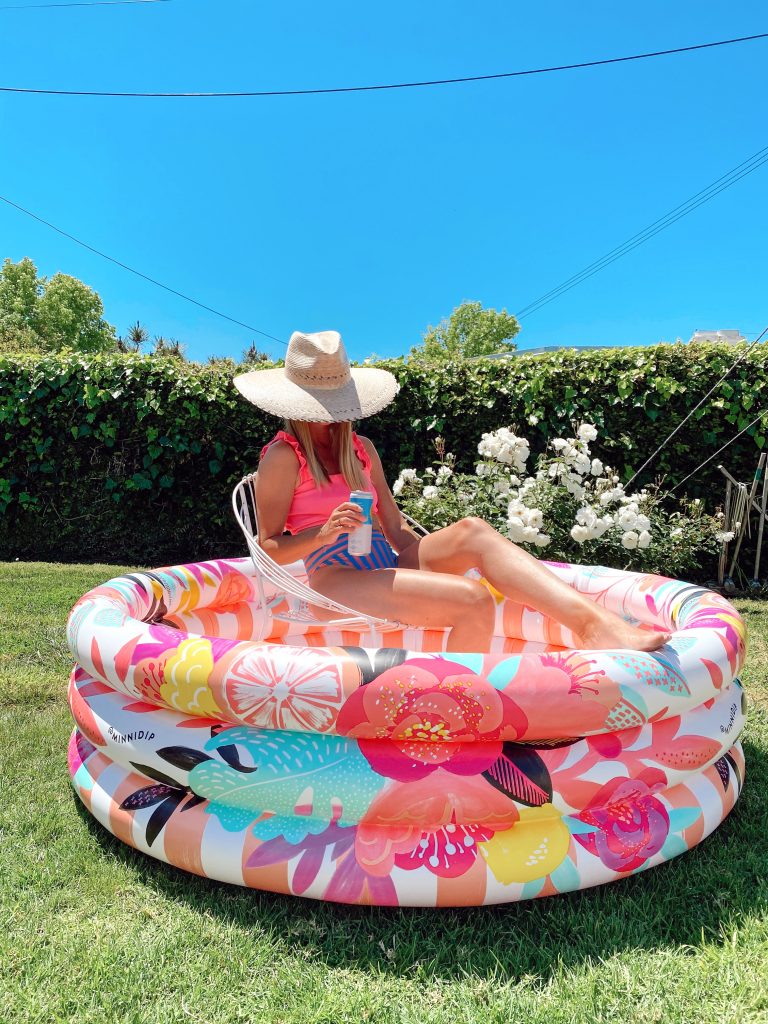 It's only the end of April but I think it's safe to say the hottest items for spring are inflatable pools! We brought ours out over the weekend and I shared it on Instagram and it was a huge hit. Our print is sold out, like a lot of others. I searched around and found the cutest inflatable pools available on the internet.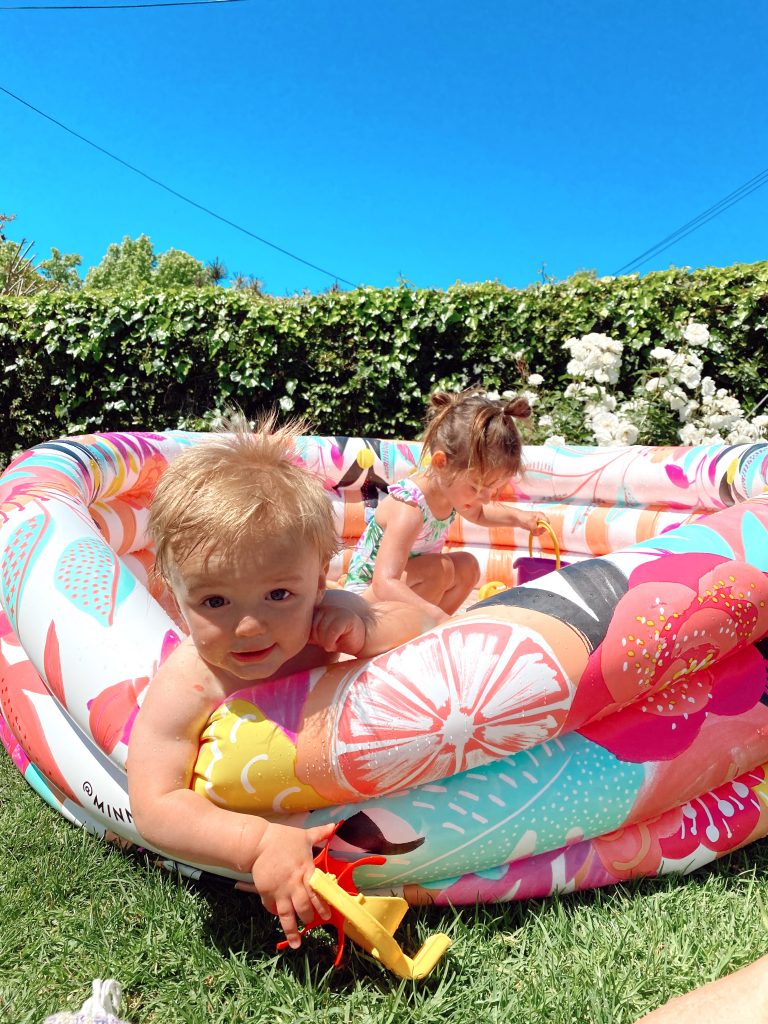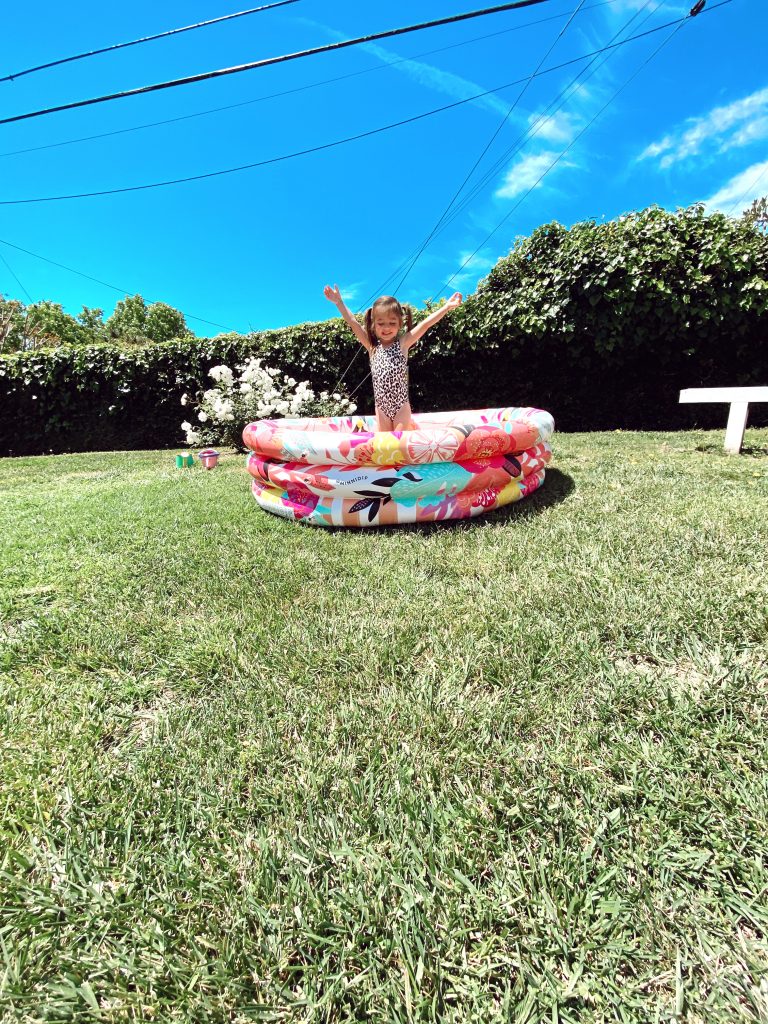 Our pool is currently sold out, but I found lots of cute ones still available
This black and white mini one from Target is really cute for one child…. would even work in or outside as a ball pit.
A donut pool! So fun.
This one is really expensive and still cute with fun colors for summer. Found it in pink here.
Another cute one that comes in 3 different prints – love the palm leaf. It's also available here.
This gold glitter one is under $10!
I think Crosby would lose her mind over this unicorn one, it's under $20.
Adorable rainbow little pool for a smaller child.
A really cute giraffe pool.
I think this castle pool is cute too.
If you're really looking for a pool/activity this one takes the cake. It's pricey but I think it would keep kids entertained for a really long time.
Hope you had a good weekend – thank you so much for reading and following!