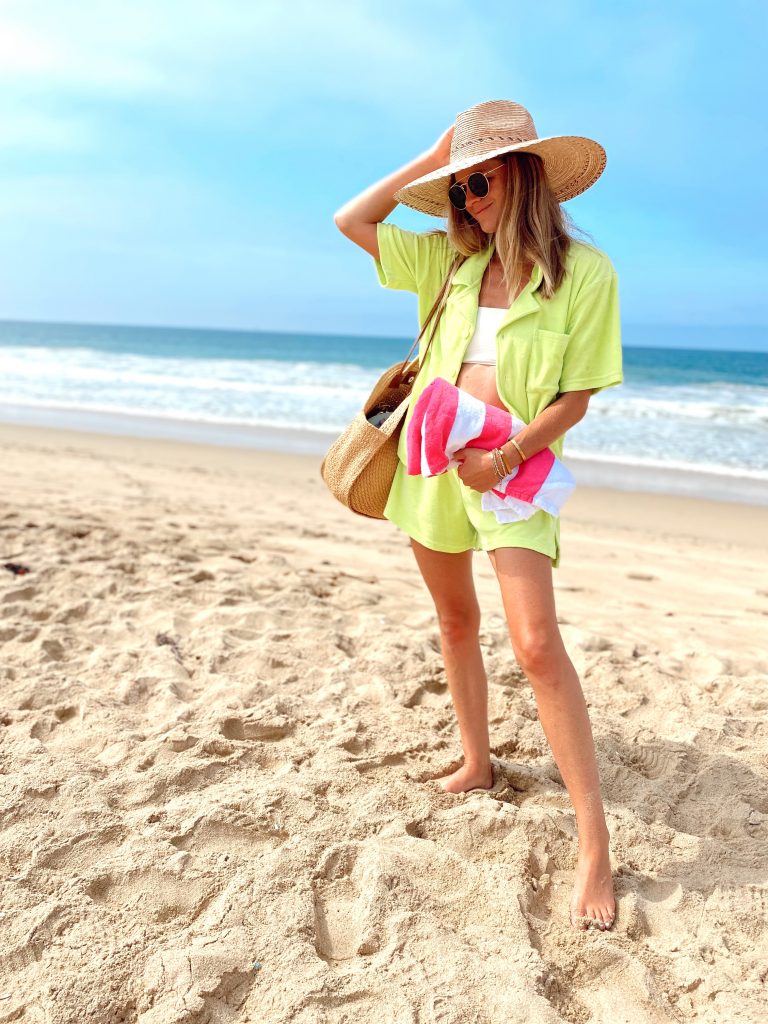 green top, shorts, similar sunglasses, beach tote
This summer has already flown by! I can't believe it's the middle of July and it feels like it will be non-stop until Labor Day. I thought summer was supposed to be relaxing, but between the kids' camps, activities, appointments and work it feels BUSY! I've been heavily relying on my Walmart+ membership because fitting in time to go to the store is harder than ever.
You know I love Walmart+ – I've been a member for over 10 months and continue to use the membership weekly… at least! It's saved me countless times…. last minute gift for kid's birthday parties, groceries, diapers and most recently summer staples.
We've been spending a ton of time in the sun between the beach and pool and needing restocks in sunscreen, pool and sand toys, towels, etc. I try to stay organized and go through my beach bag often, but I still find myself scrambling at the last minute for more swim diapers for Wilder. I'll login to my Walmart+ account and place an order and have them delivered to my door in a matter of hours. I always end up finding something cute for myself or one of the kids to add on to the order, like my neon terry cloth beach outfit and this fun summer set for Crosby.
hair clips, swim trunks, swimsuit
sunglasses, sunscreen, swim diapers
bikini pouch, packable visors, shorts set
towels, babyganics sunscreen, supergoop sunscreen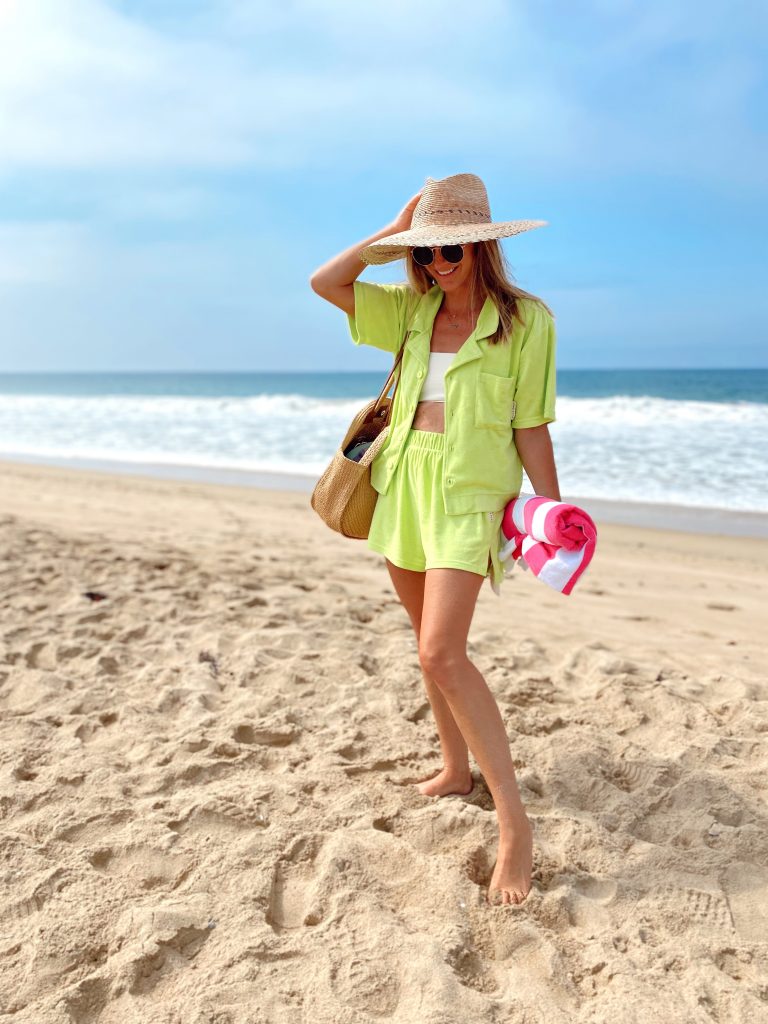 Free delivery from your store – Groceries and more delivered from your store as soon as same day with $35 order minimum. (restrictions apply)
Member prices on fuel – Walmart+ also saves you 5¢ per gallon at Walmart & Murphy stations. You can also access the member pricing at Sam's Club fuel centers.
Mobile Scan & Go – Walmart+ also offers a mobile scan & go so you can scan items with your phone as you shop in store, then go to checkout. Just scan, pay & be on your way!
W+ free shipping – Free shipping from walmart.com with no order minimum. Excludes freight and Marketplace.
RX for less – Get select prescriptions for as little as $0 and save up to 85% on thousands more at Walmart pharmacies. *Not available in all states. The program is not insurance and cannot be combined with insurance. Savings off of the overall regular nationwide retail pharmacy prices based upon 2020 national program savings data from MedImpact: average savings are 65%
Thank you to Walmart for sponsoring this post.