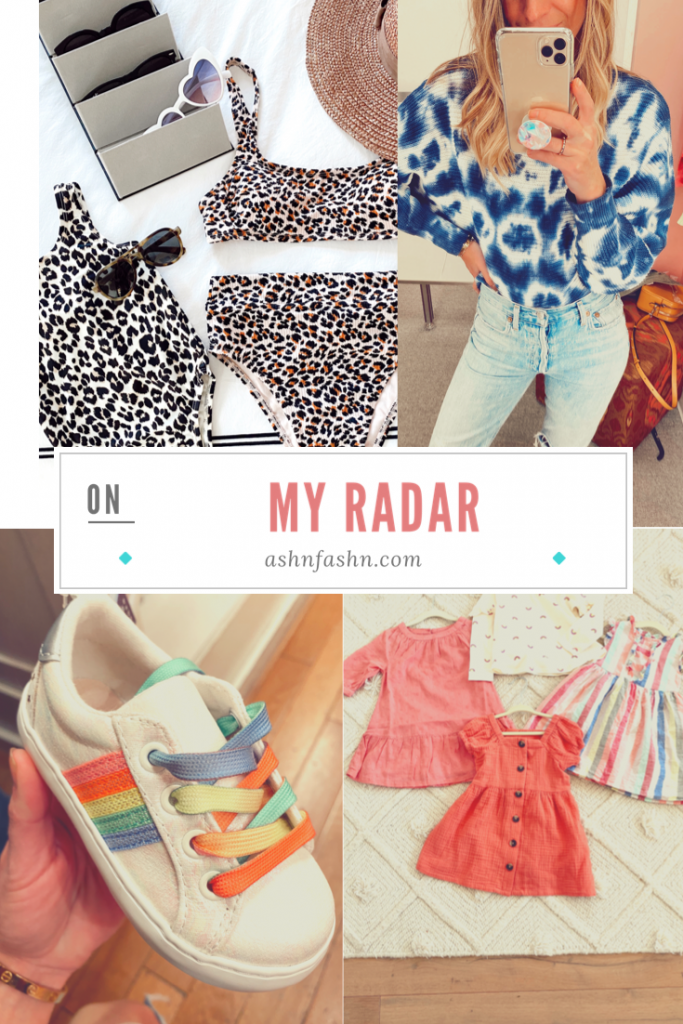 This time of year I really start to crave spring and warmer weather. I absolutely love when stores start bringing out their spring merchandise and always feel like that means it's just around the corner. I've been doing a lot of browsing lately and want to share what's on my radar.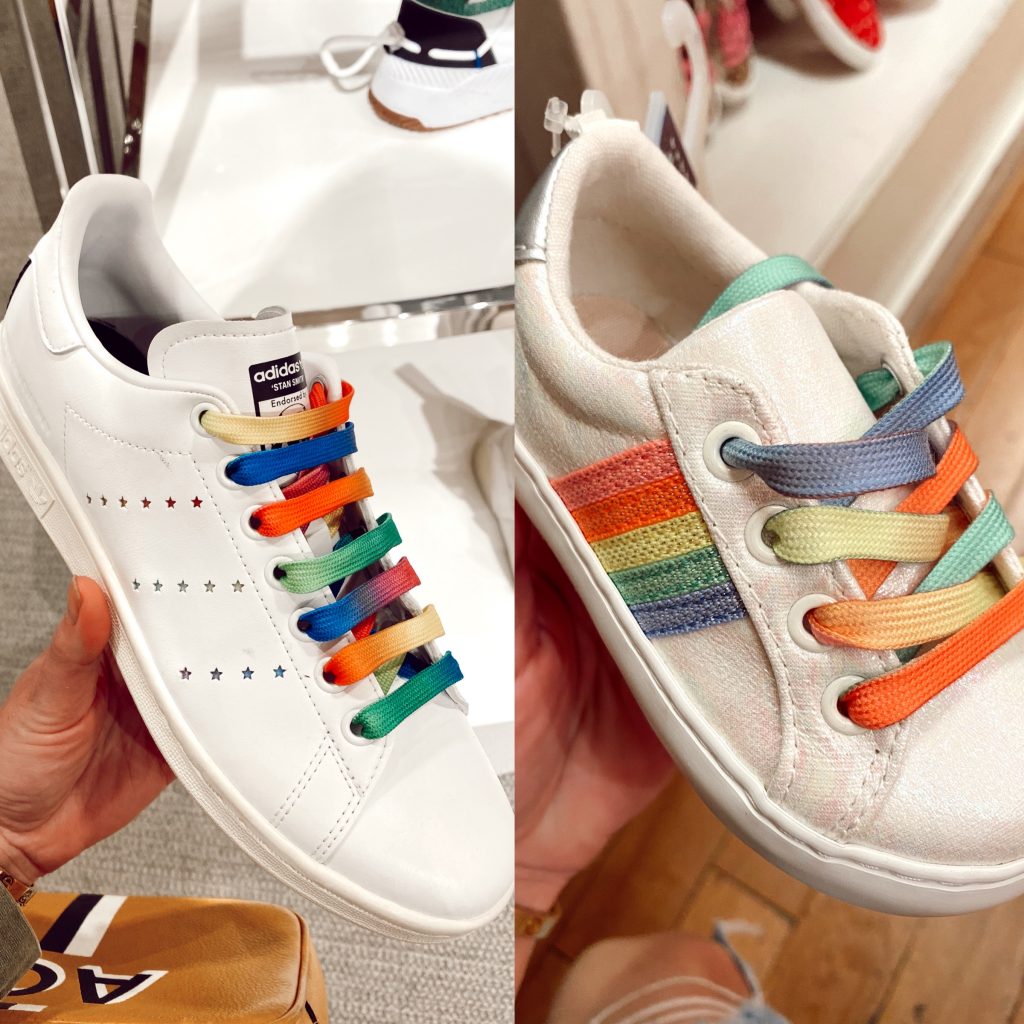 I first spotted these white toddler sneakers and loved the rainbow detailing/laces. Then I saw this pair for women too. They're a major splurge but I found a way to sort of hack them and get the look for less. This pair of sneakers and these laces. Very close and under $100.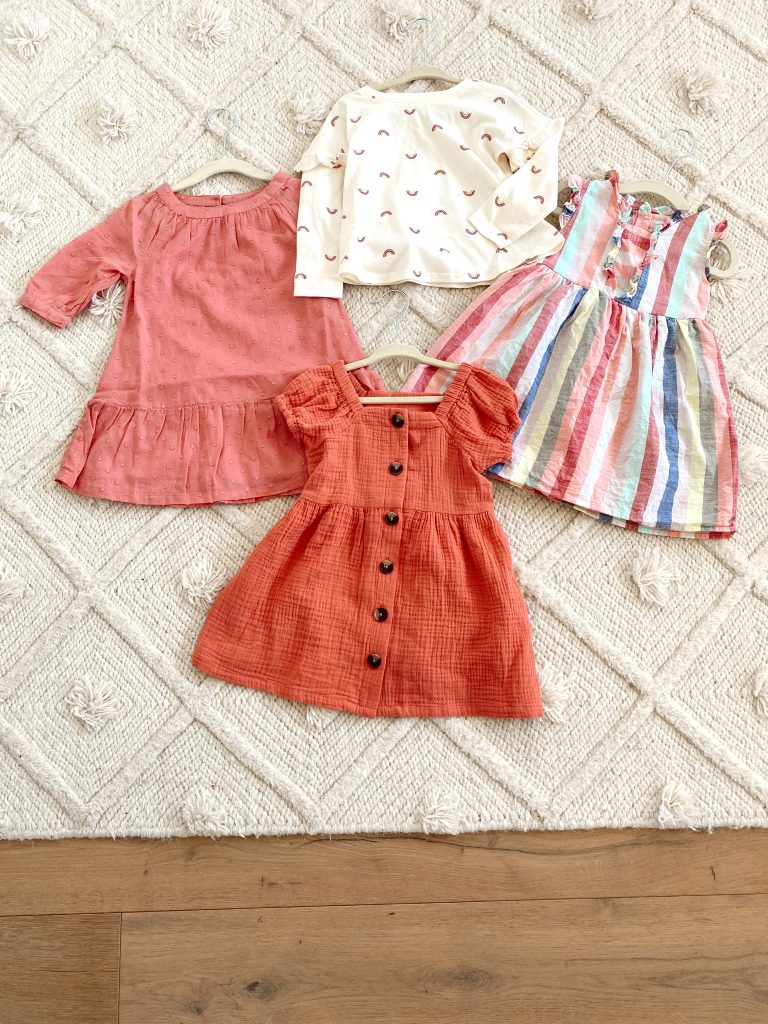 I've been going through Crosby's closet lately and pulling out what doesn't fit and decided to get her some new dresses for spring.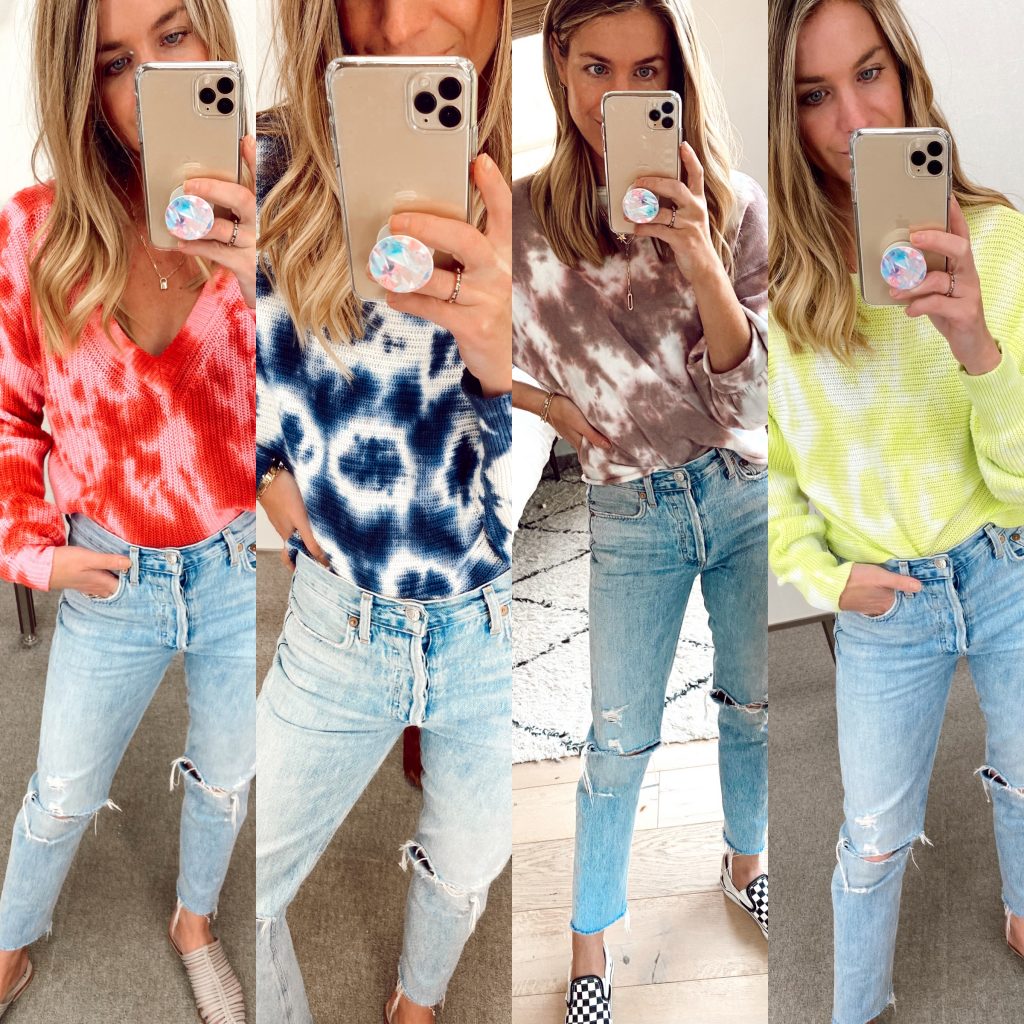 I'm loving all things tie dye right now. I found a few sweaters/pullovers that are super cute and all under $50.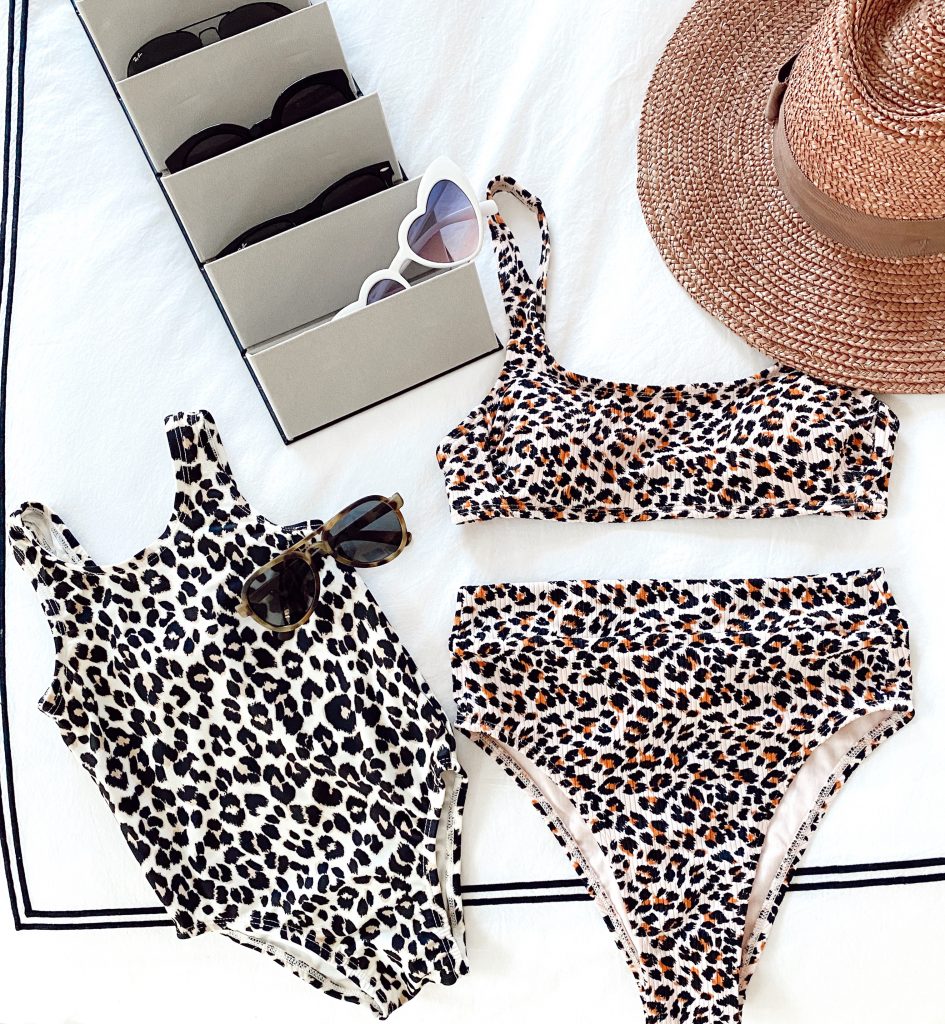 toddler suit, women's top and bottoms, heart sunglasses, toddler sunglasses, sunglasses case, similar hat
I spotted (literally) these swimsuits for me and Crosby and had to get them. They're actually from two different stores but the leopard prints are pretty similar. We were really lucky with warm weather last weekend and even got to wear them.