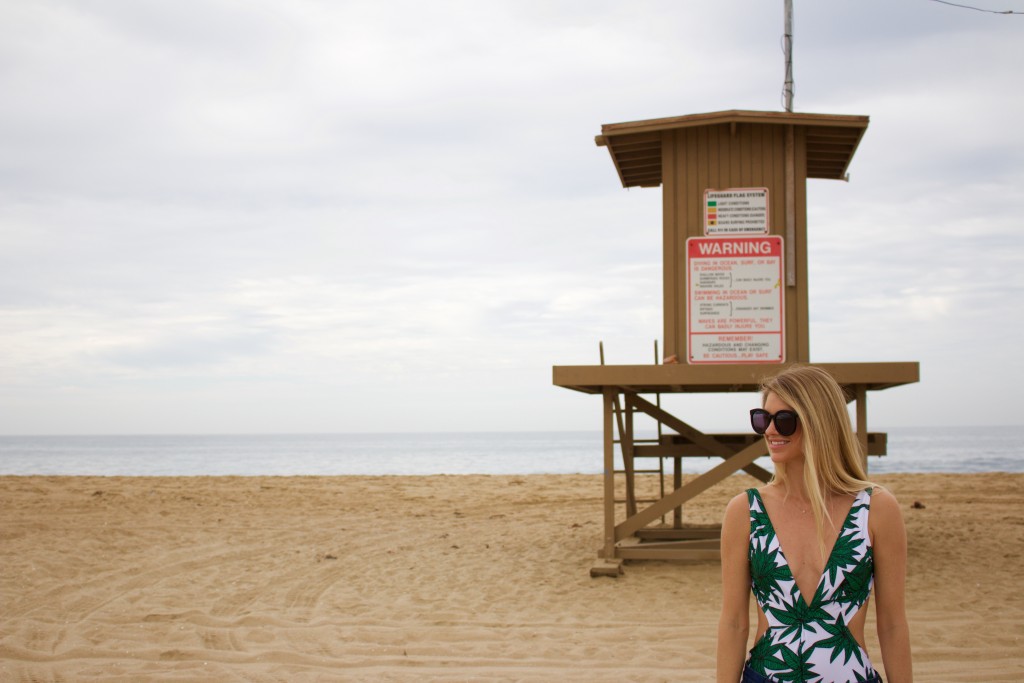 I know mid-September seems like a crazy time for a swimwear post, but it's the best time of year to stock up! If you're going on any tropical trips around the holidays or after the new year, you'll be forced to pay full price and your summer glow will be long gone. Right now things are a little picked over and marked down like crazy which makes it the perfect time to shop!
I've had a slight obsession with monokinis this year. Also seen here and here. There's just something so flattering about a one piece with cut outs. Plus you can just throw on a pair of cutoffs and go anywhere and look so chic.
The leaf print suit I'm wearing here is a recent find. At under $20 it's a steal! I wish I had it all summer long, it would have been the perfect piece to pack on my honeymoon.
– shop my favorite swim pieces –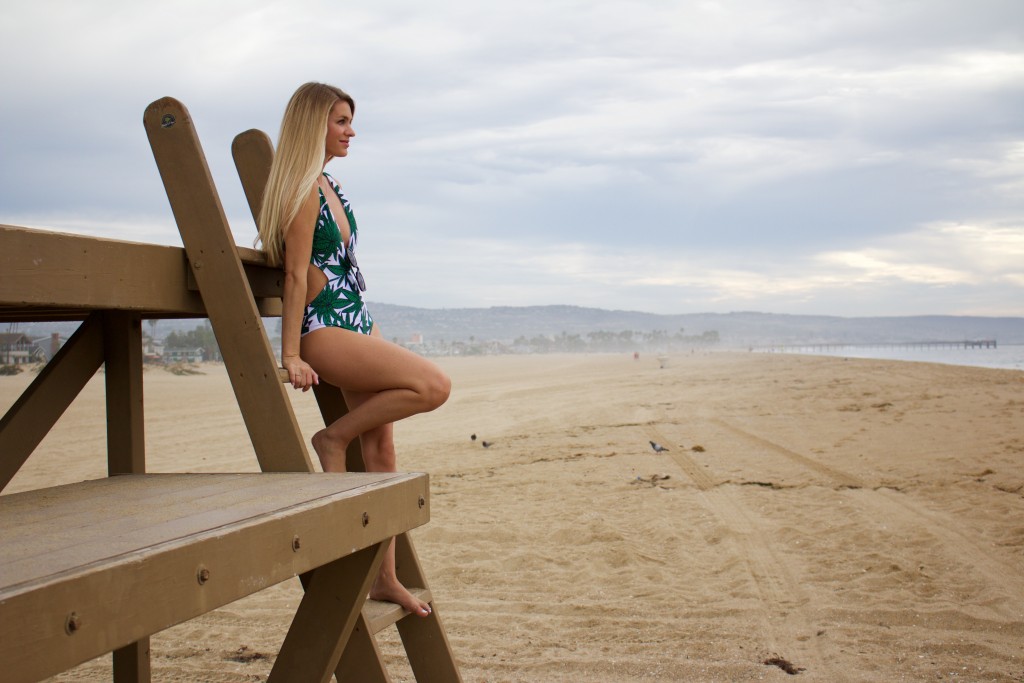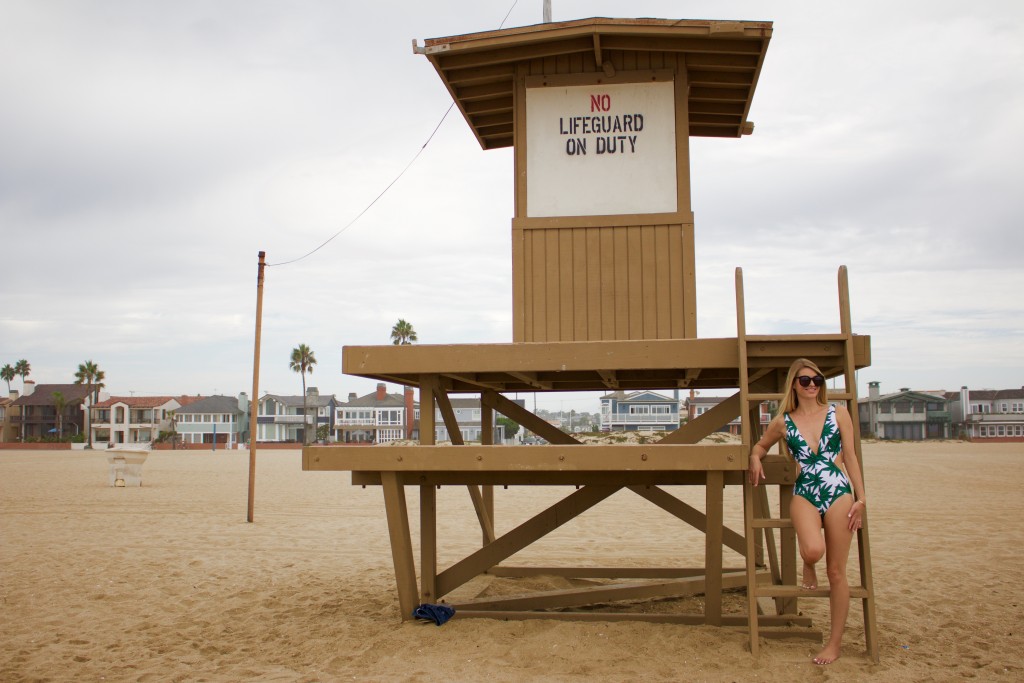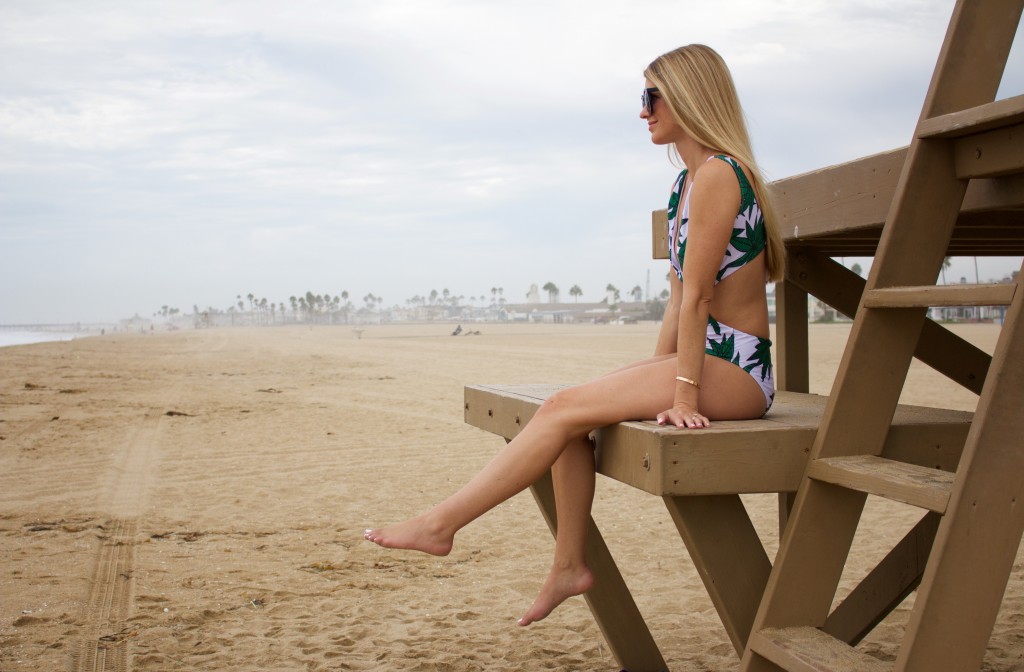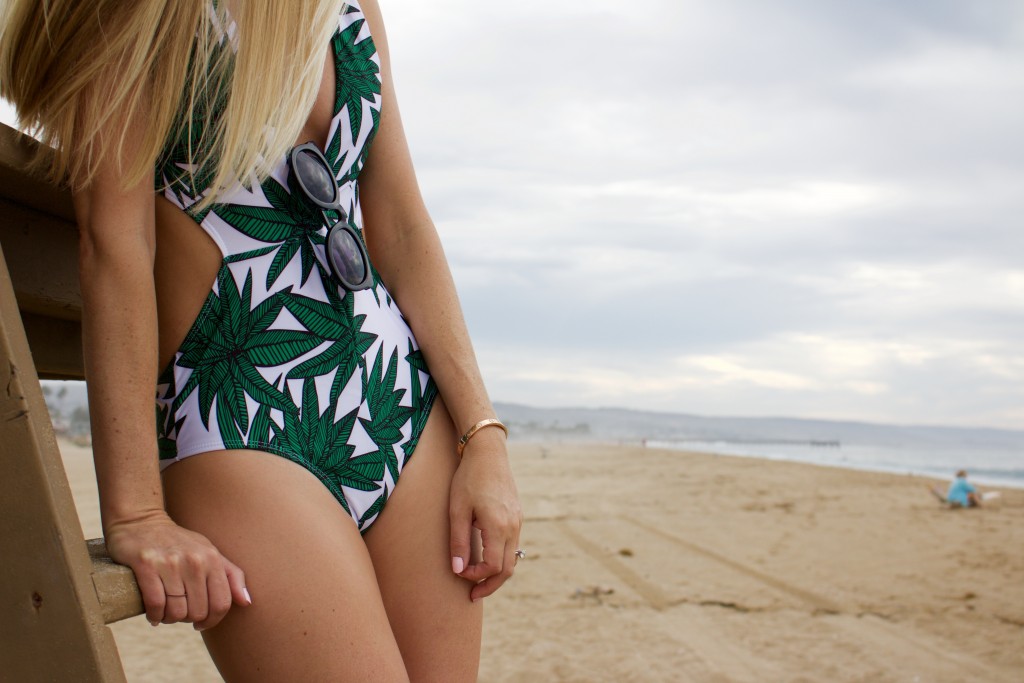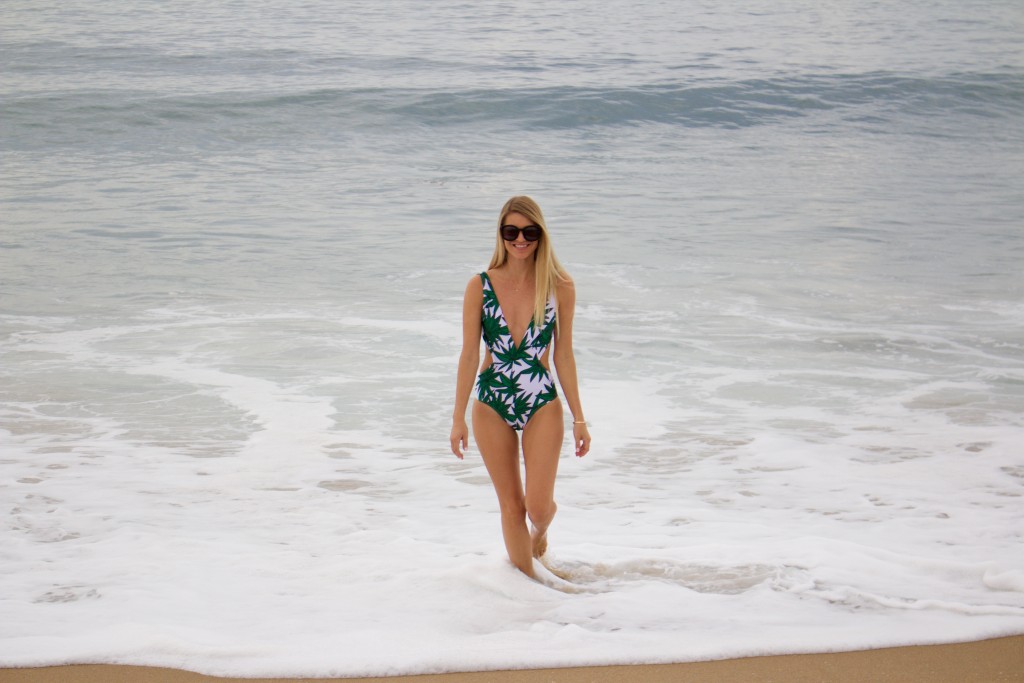 swimsuit c/o, karen walker sunglasses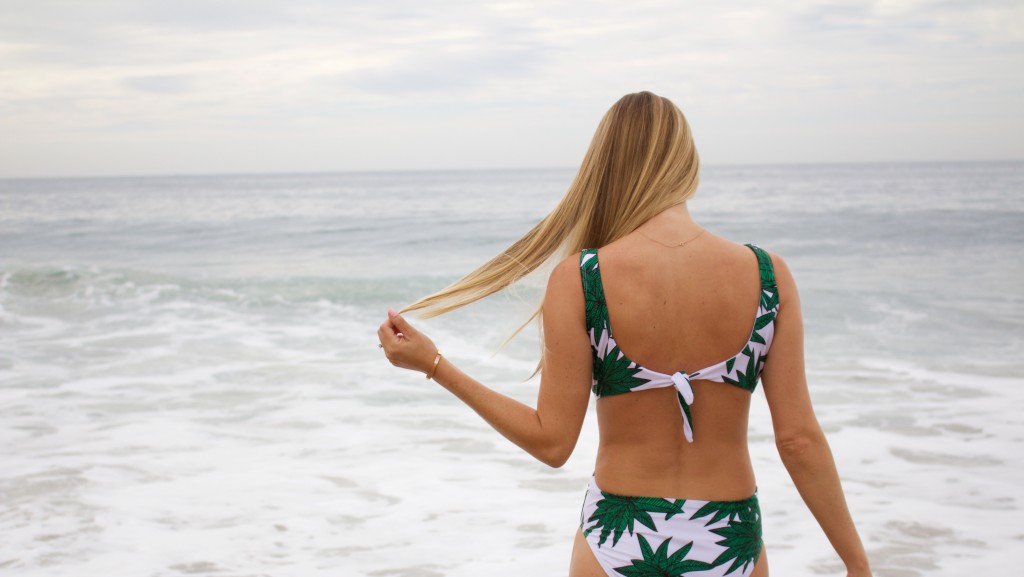 Thanks for reading – hope your Thursday is amazing!