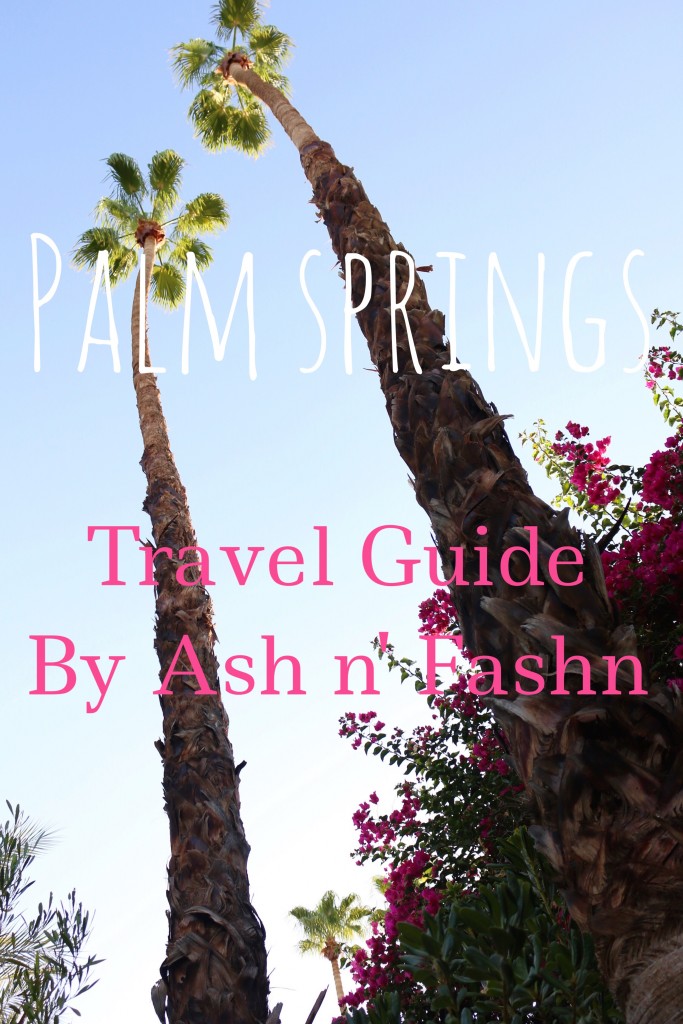 When it comes to weekend getaways Palm Springs is my favorite place to escape to. It's less than two hours away but somehow feels like a different world. Jeff and I always have so many special memories there – it's where we got engaged! SO, I thought I'd share a guide to my favorite places in the desert.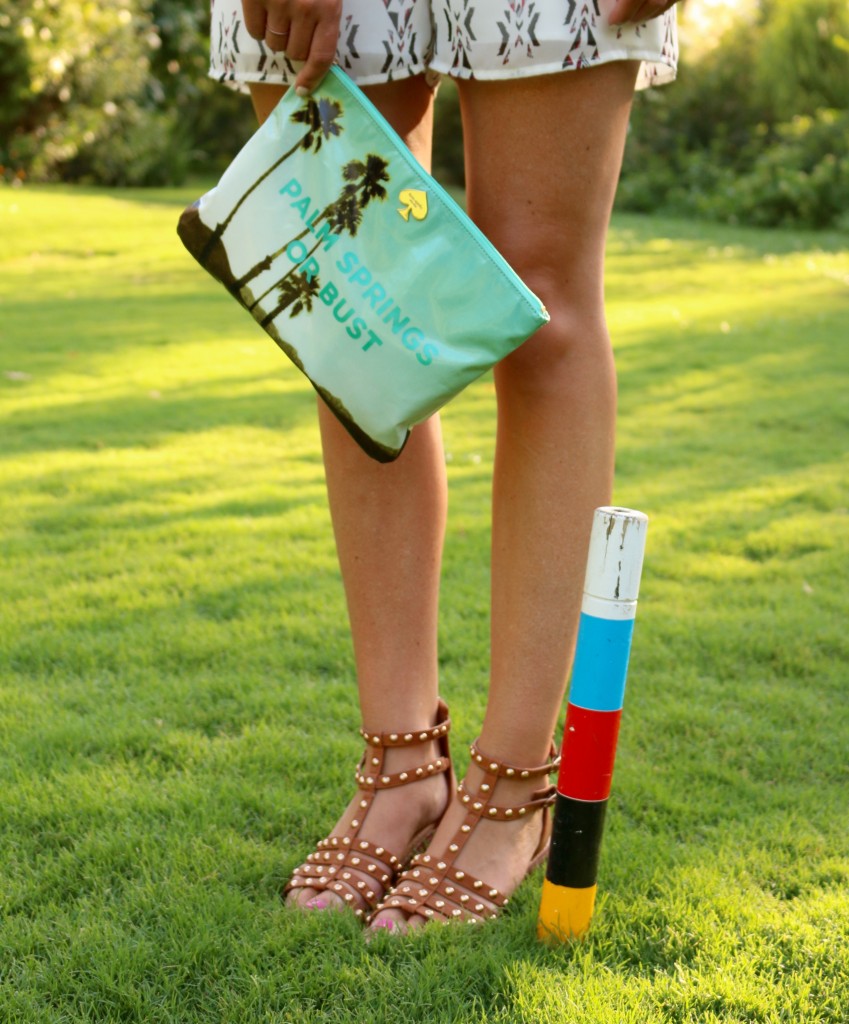 PACK:
I like to bring a daytime and nighttime outfit for each day I'm there. Day always includes a swim suit and night (unless it's July-September) includes a light layer. The temps drop a bit when the sun goes down and the air conditioning is always cranked up, so a denim jacket or something of the like are never a bad idea.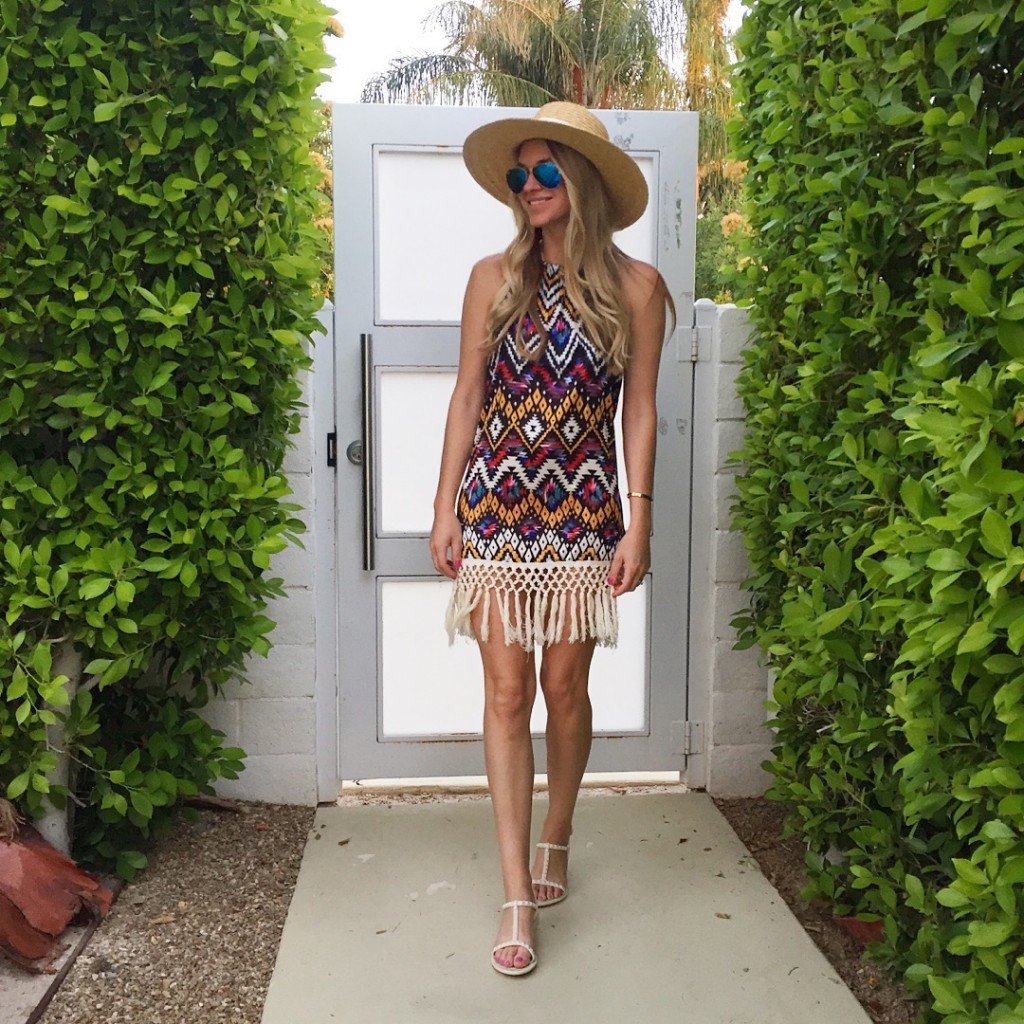 STAY:
Hands down favorite place is The Parker. I've always loved their beautiful grounds and design but when Jeff proposed to me on the croquet lawn it became a sentimental place too. We love to wander the grounds (cocktail in hand) and find secret corners to hang out in.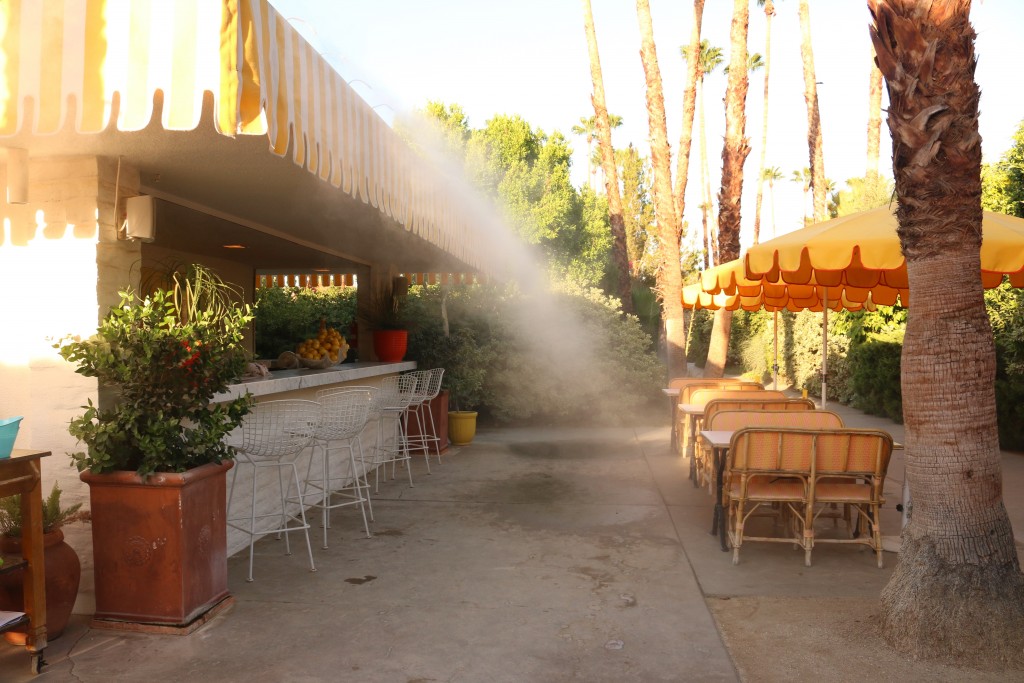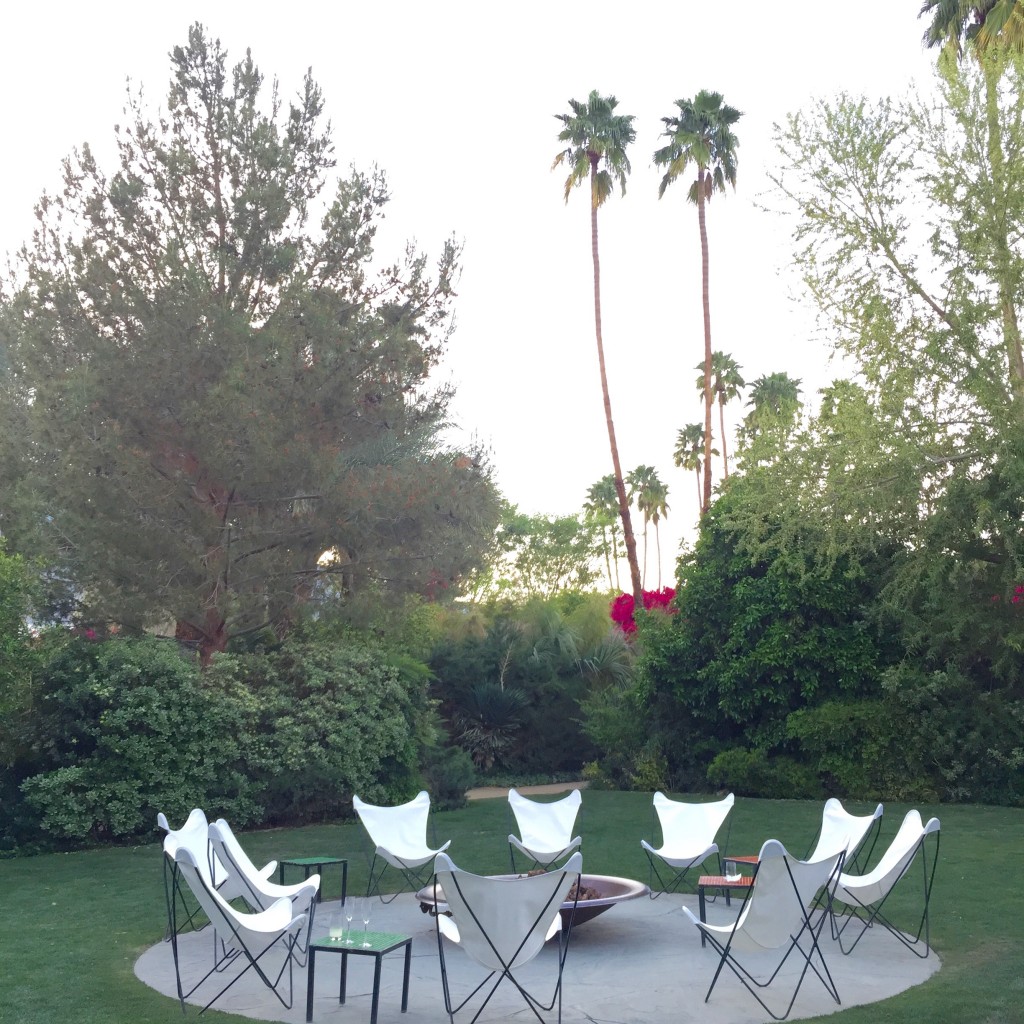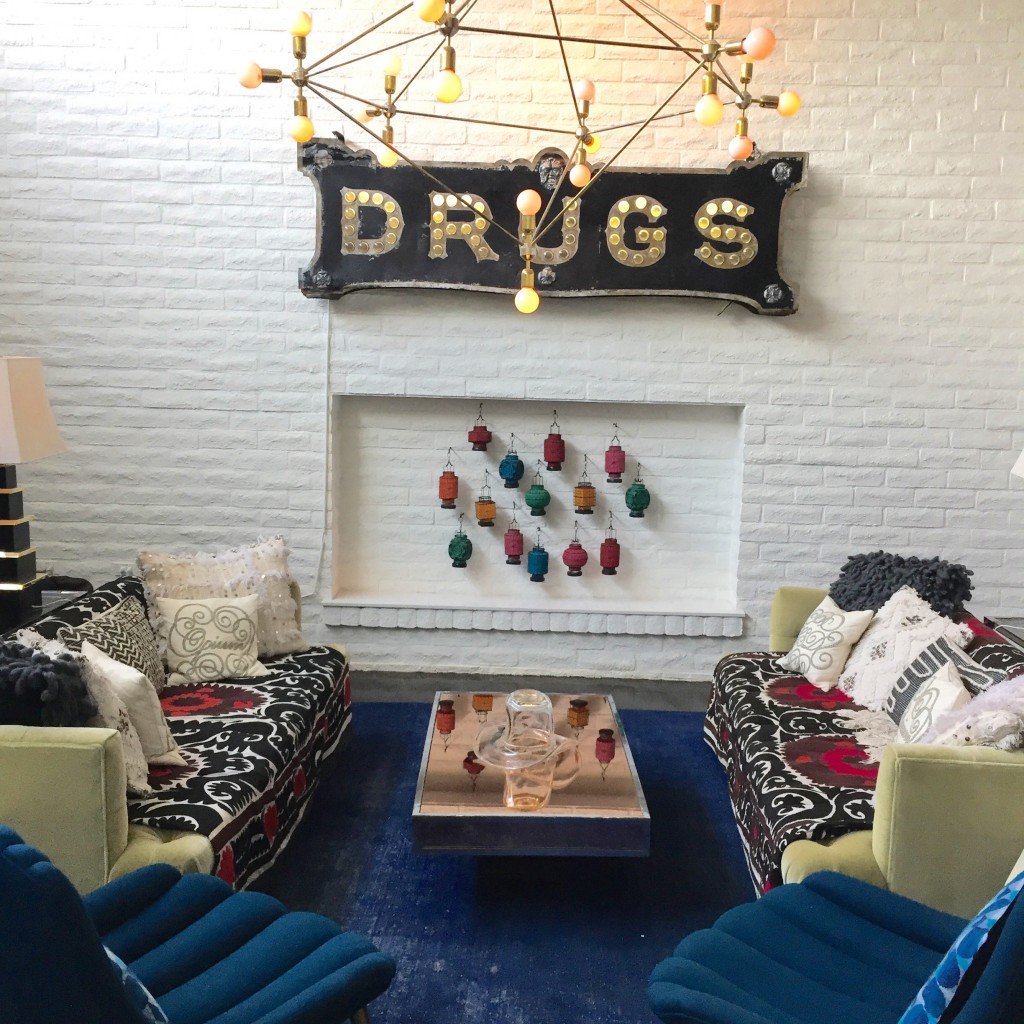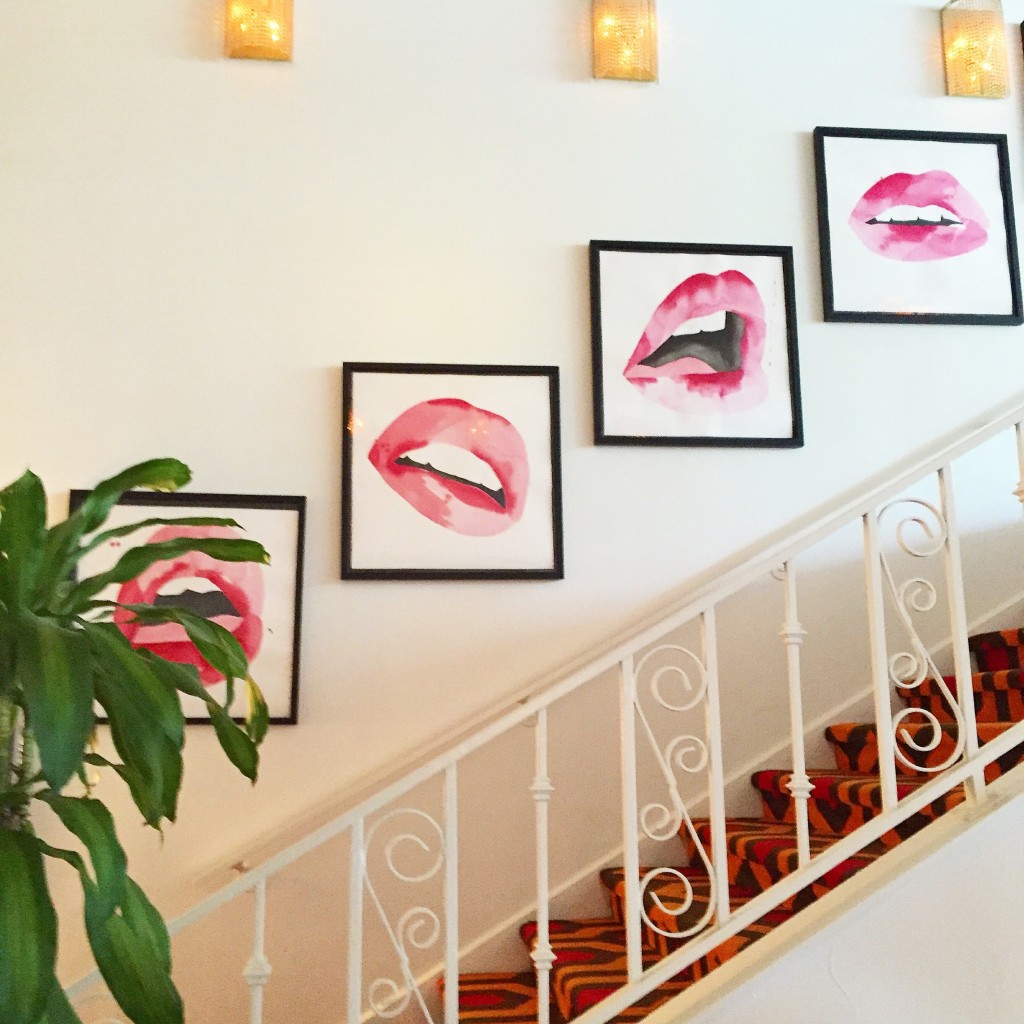 Obviously there are tons of hotels but I'm pretty picky when it comes to PS. Also love The Ace, Riviera, Avalon and Saguaro.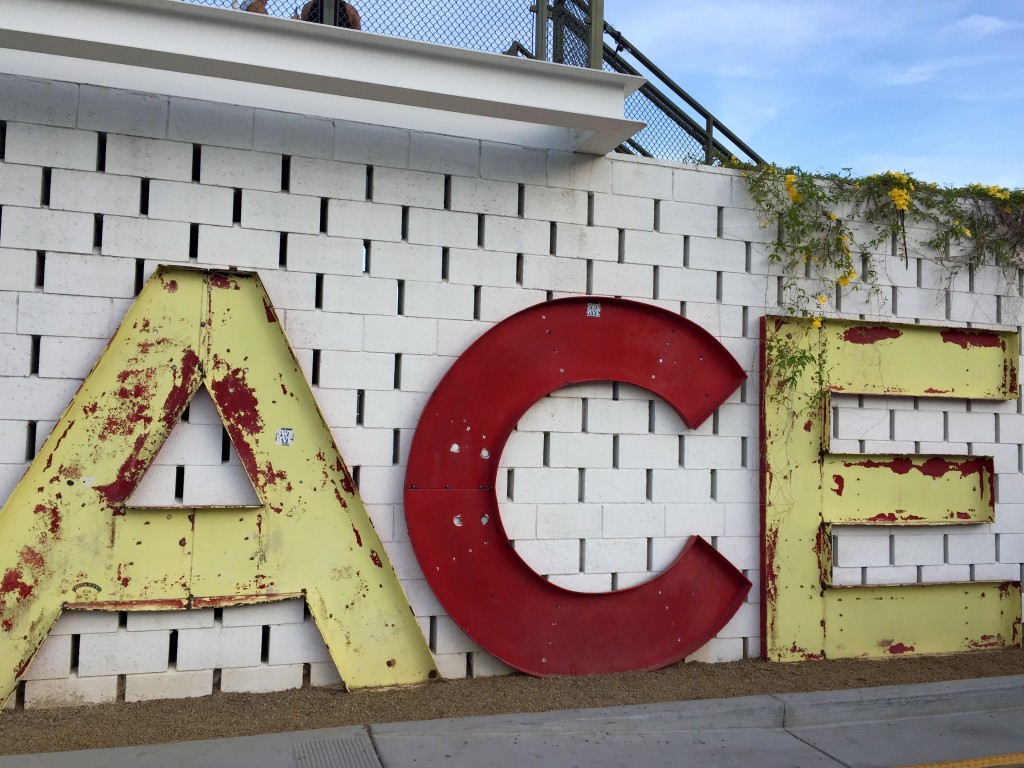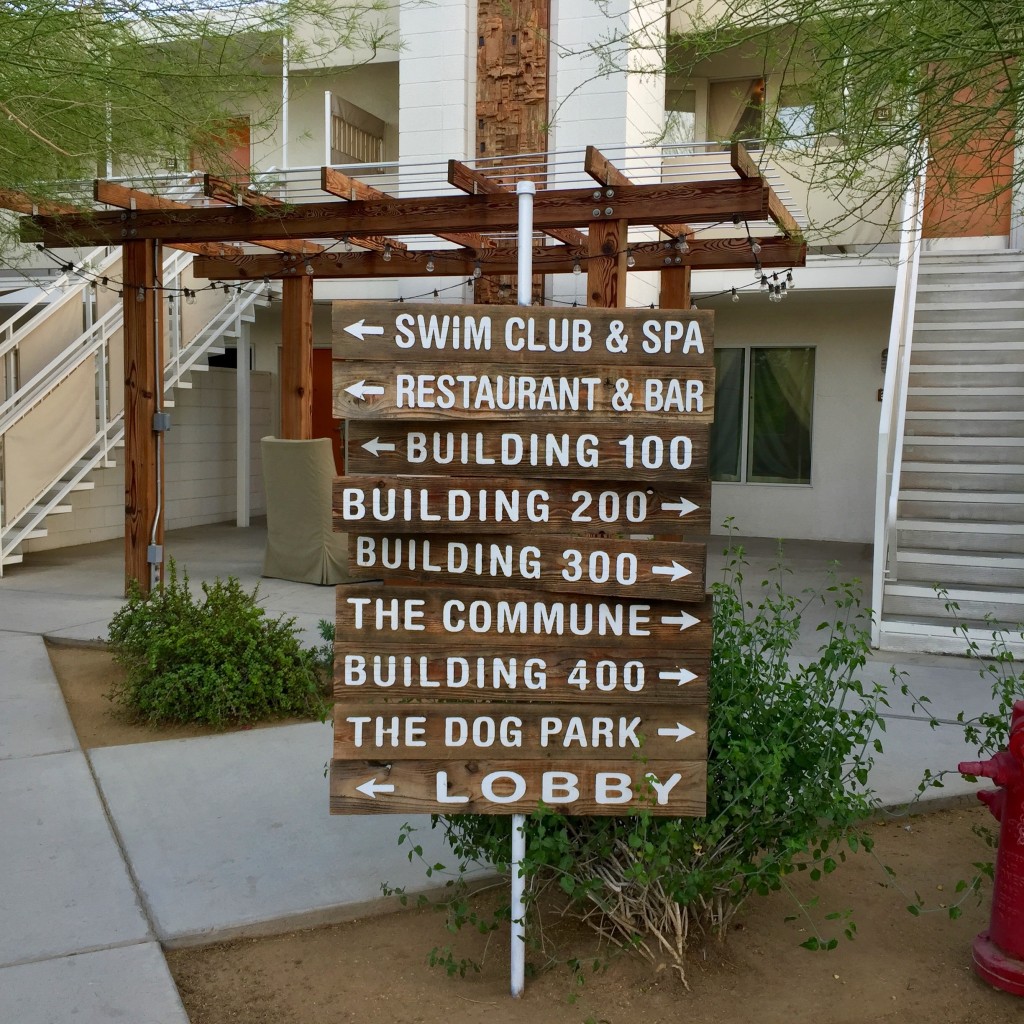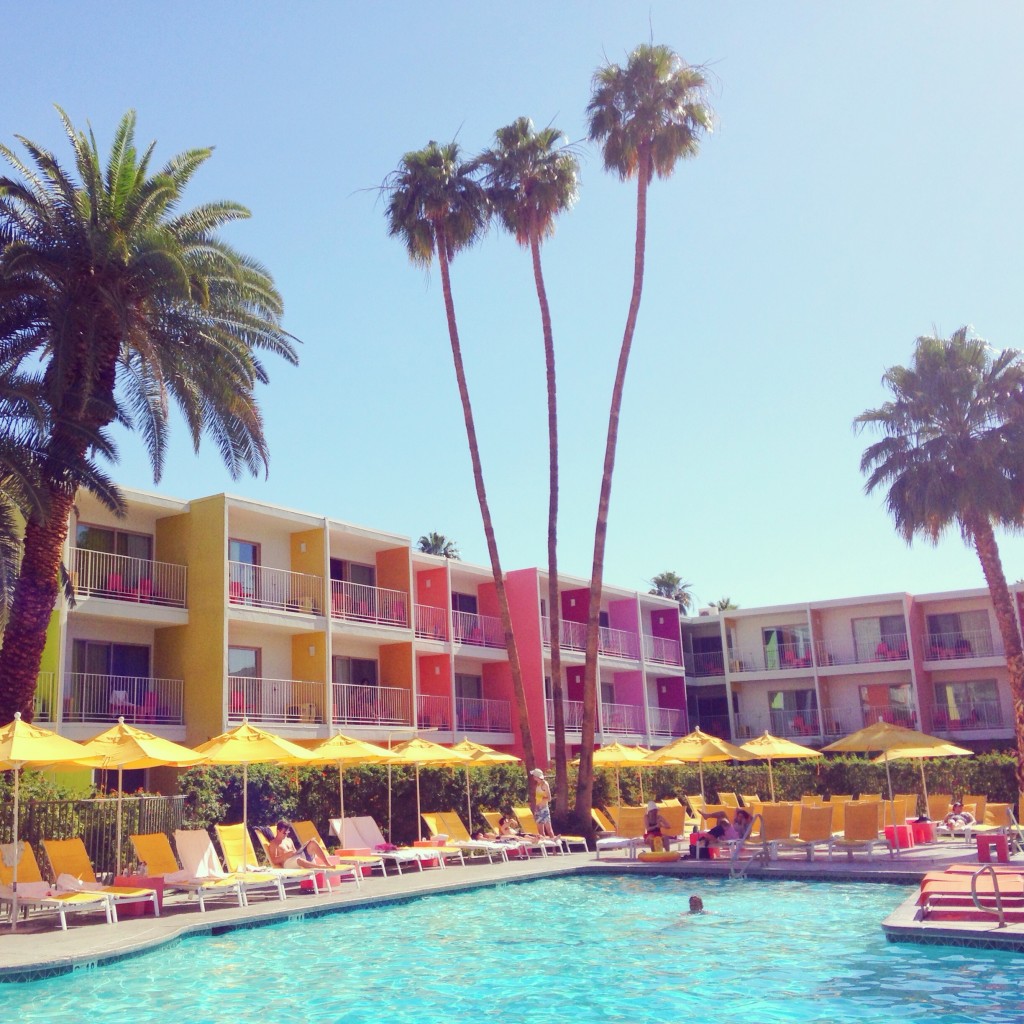 And I'm dying to check out Korakia Penisone and Arrive.
It's also fun to rent a house if you're traveling with a group. My favorite sites for that are Airbnb, VRBO and Oranj Palm.
BRUNCH:
Cheekys –  I'm not a huge breakfast person but I love this spot. They serve Bloody Mary's in boots and specialize in a bacon flight!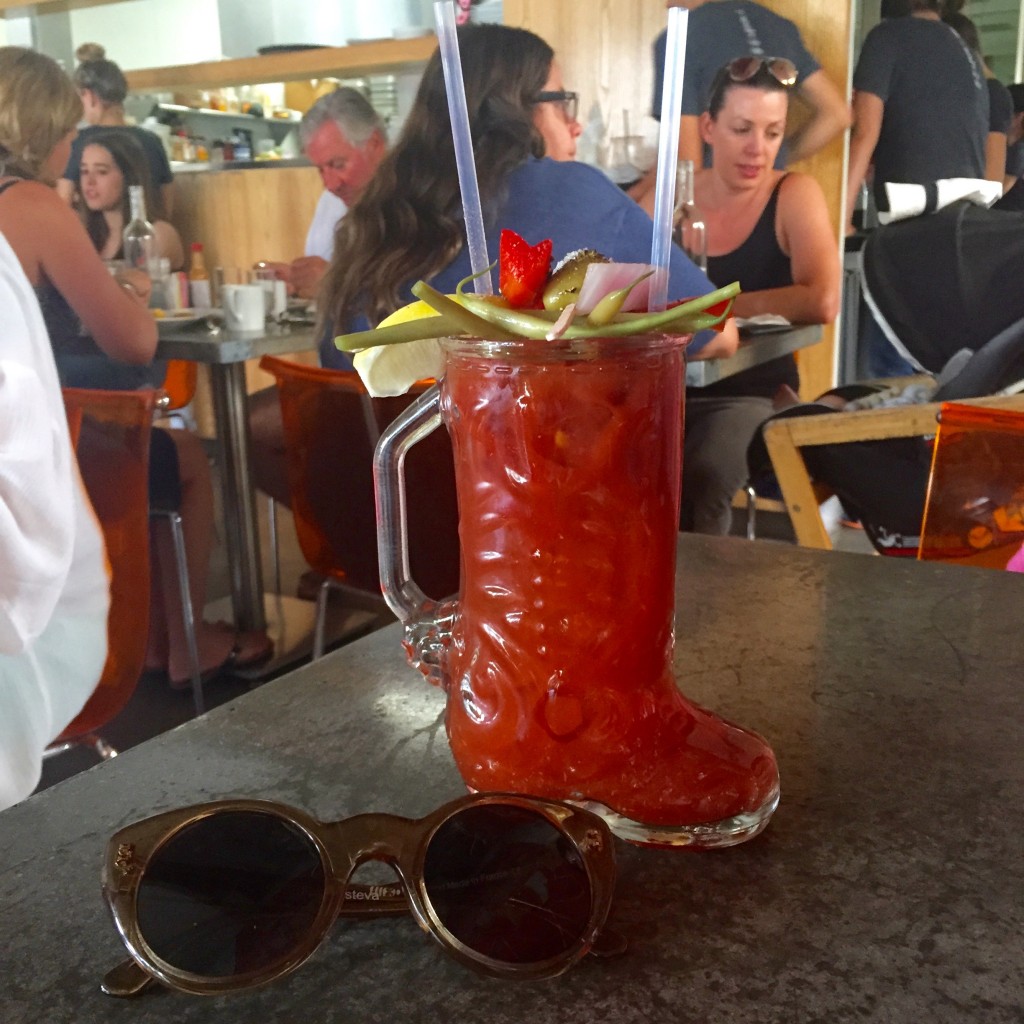 Normas at The Parker – Their brunch is delicious but my favorite is their turkey sandwich for lunch. Tip: if you're staying at the hotel and you're poolside you can ask for Norma's menu and be served at the pool.
LUNCH/DINNER:
Las Casuelas, Trio, Lulu California Bistro, Matchbox, Kings Highway
Take a detour to see the instagram sensation #thatpinkdoor if you're into that sort of thing… 100 Sierra Way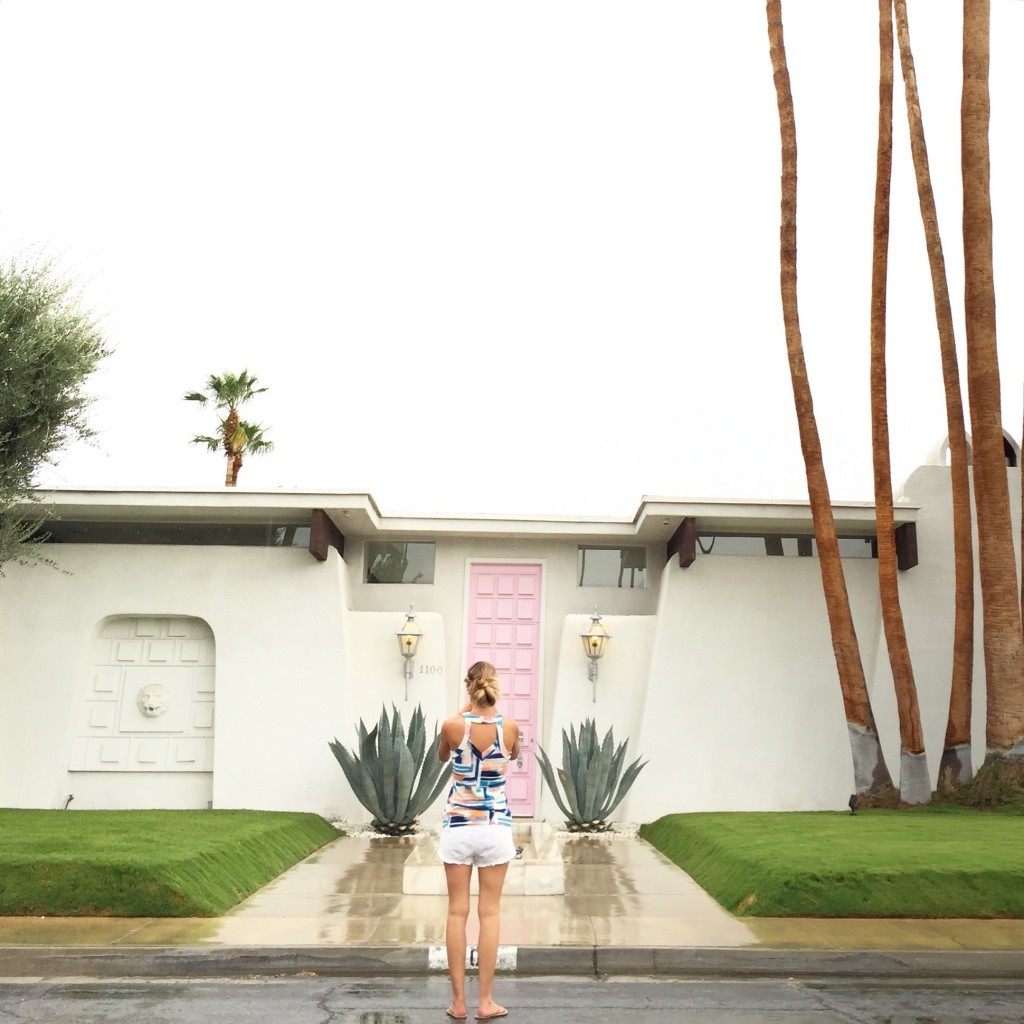 My favorite thing to do in the desert is basically nothing! I love to park it at the pool with a good book and a cocktail and eat an early dinner. There are so many options if you find yourself bored. Go vintage shopping, hit up the outlet malls, take an architecture tour, go on a hike, ride the aerial tram.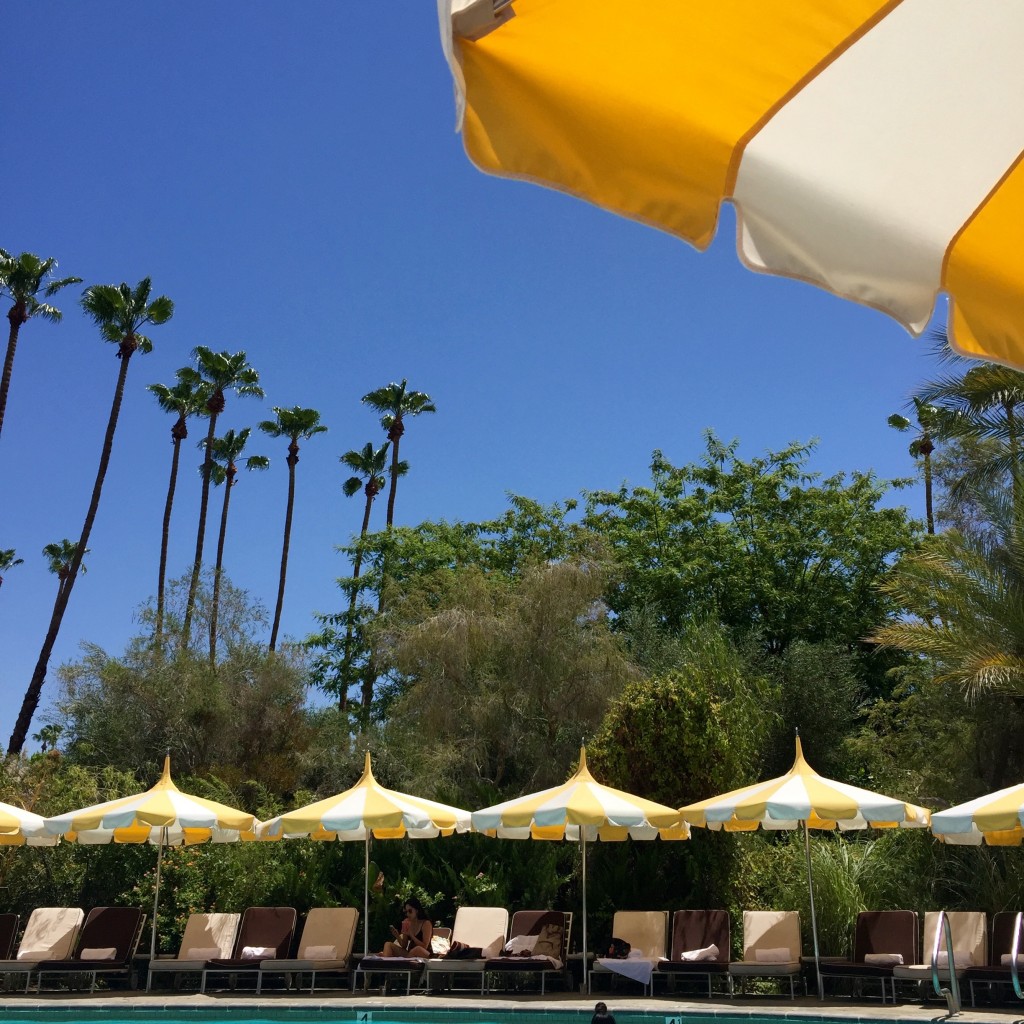 Hope this helps! Let me know if you're planning any desert trips anytime soon, I'd love to live vicariously through you!