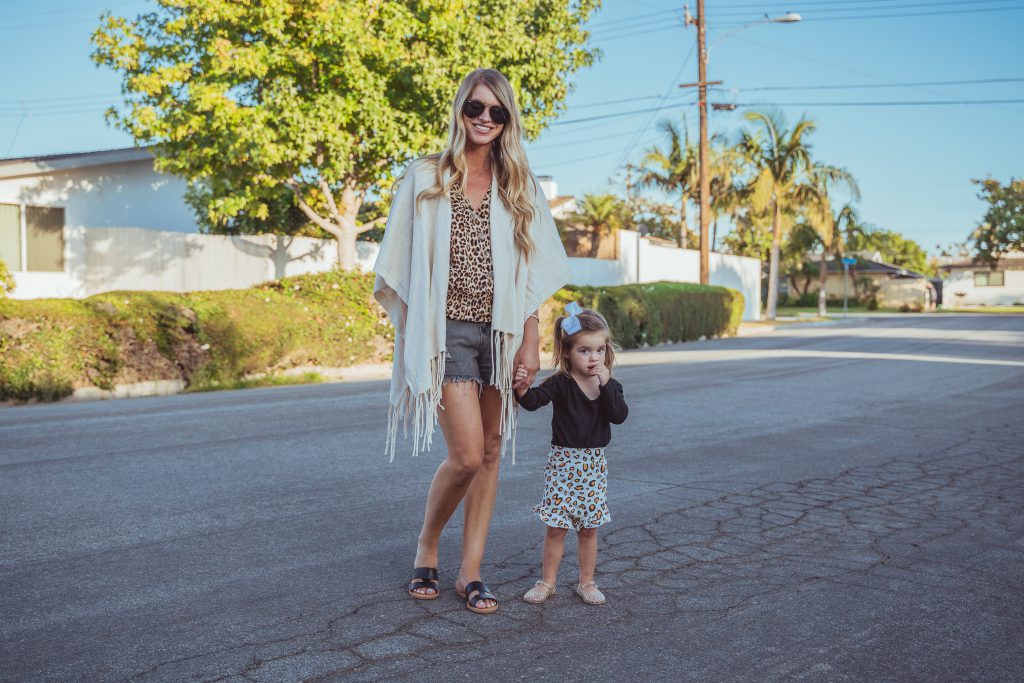 I can never pass up a mommy and me matching moment and had some fun with these leopard looks. I love leopard all year round, but think it's also great to start to transition to fall. It will still be warm here the next few months but I start incorporating darker colors and different prints into our wardrobe this time of year to ease our way into fall.
on me: cardigan, top, shorts, sandals , sunglasses
on Crosby: leopard outfit, bow
Simple tweaks, like this short sleeve cardigan are perfect for evenings when it gets a little cooler. I also personally never leave home without something to layer over my outfit. Restaurants and stores are kept SO COLD and I'm always freezing. I have these sandals in a couple colors, they're so comfortable and practical for everyday. I've worn the white all summer but thought black was perfect for my shift towards fall.
And can we talk about Crosby's outfit?! I am dead over her in high-waisted shorts. This outfit is the cutest, it's so soft and comfortable for a baby/toddler and it's only $10! It also comes with a cute black and white striped head wrap, but there's no chance she was going to keep that in her hair. #toddlers
Both of our looks are head-to-toe Walmart. I've been shopping there a lot more lately, I go in for lotion and come out with cute new clothes. I've honestly been so impressed with their fashion game lately. I've found so many cute things… I'm eying this moto jacket that comes in two colors for fall. I think this backpack is really chic, but could also work for someone going back to school. I also love this toddler leopard outfit for when it's cooler.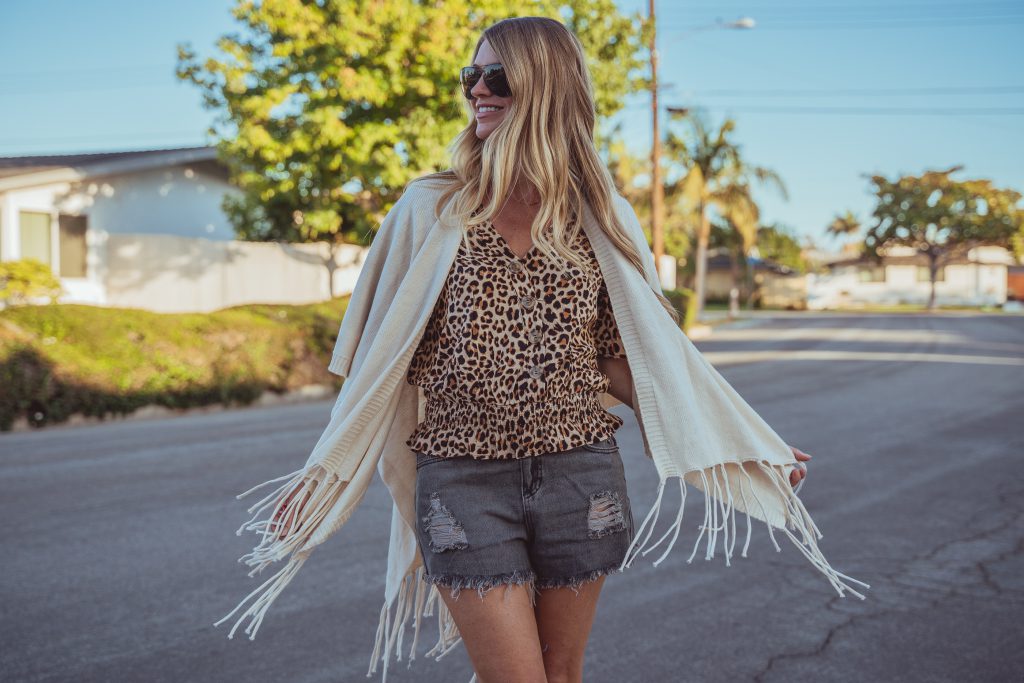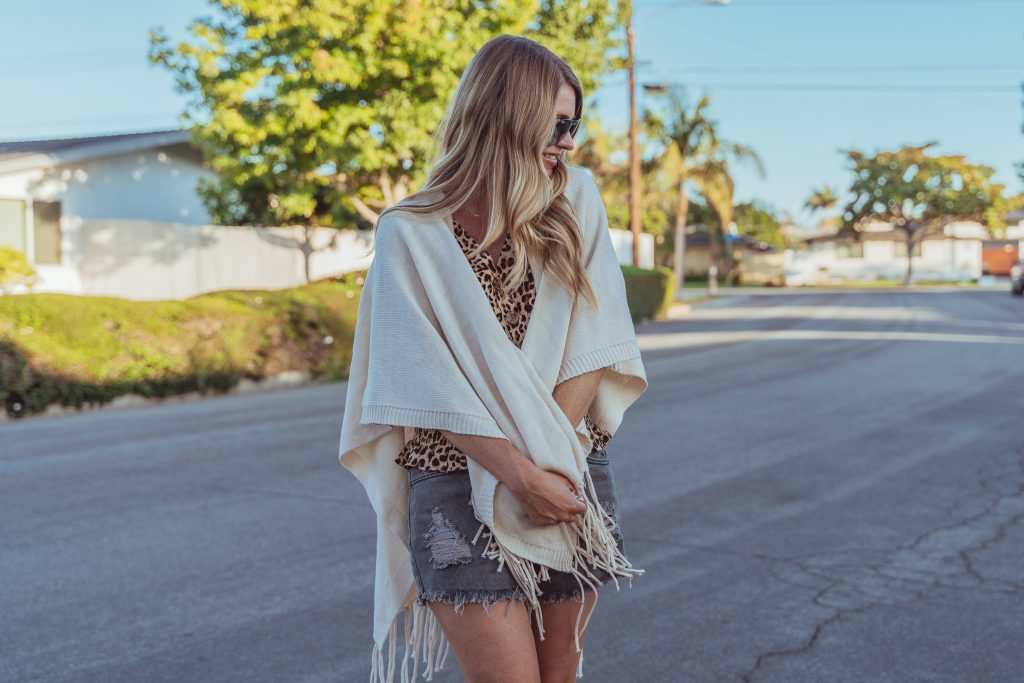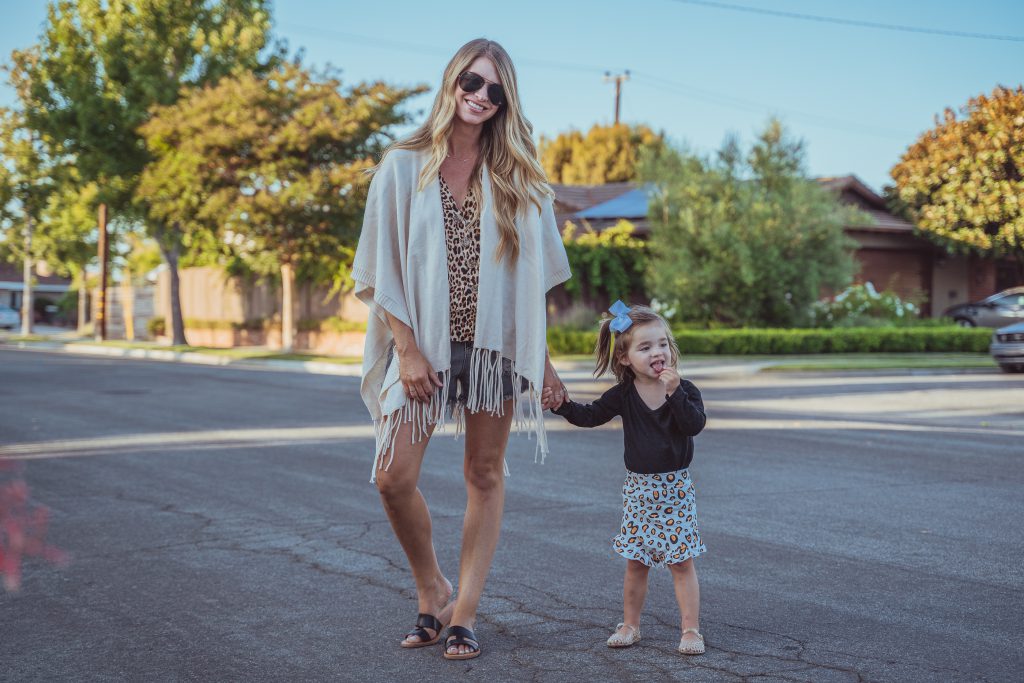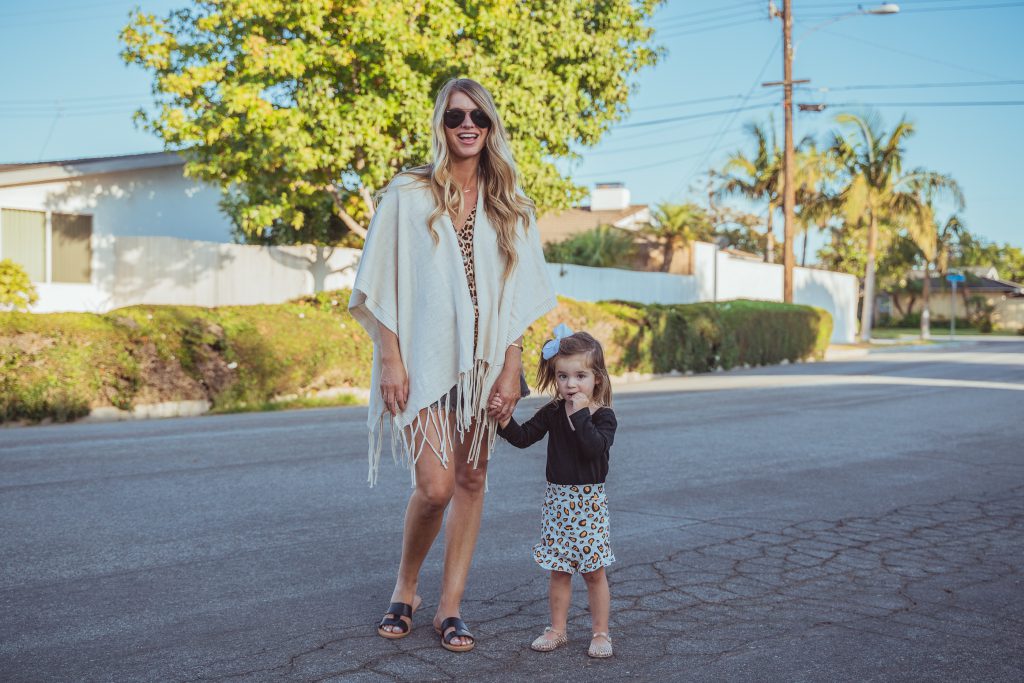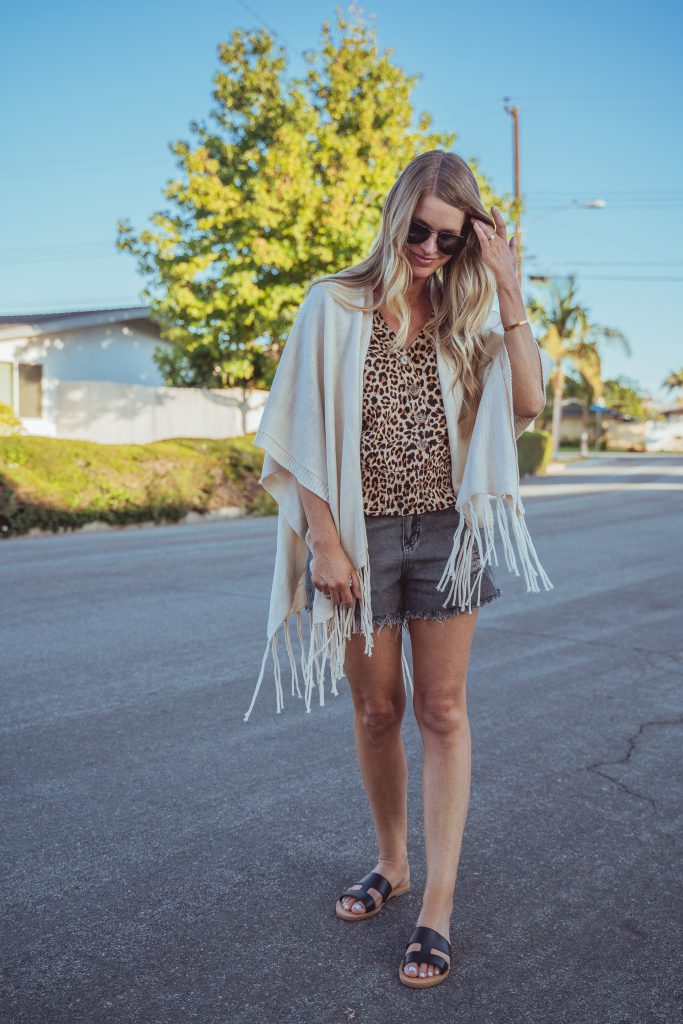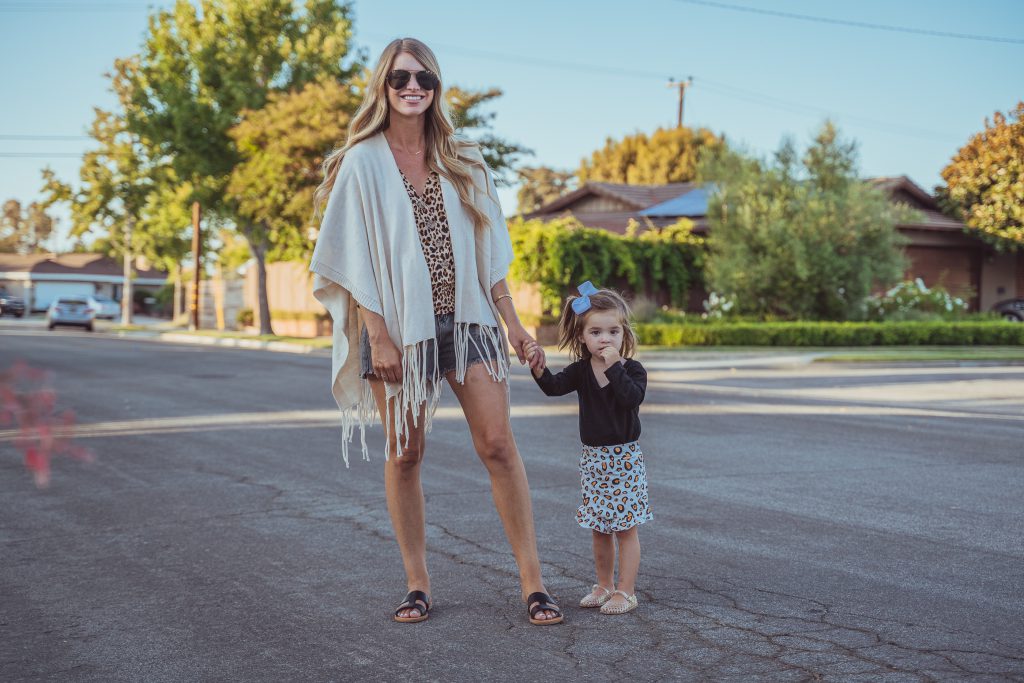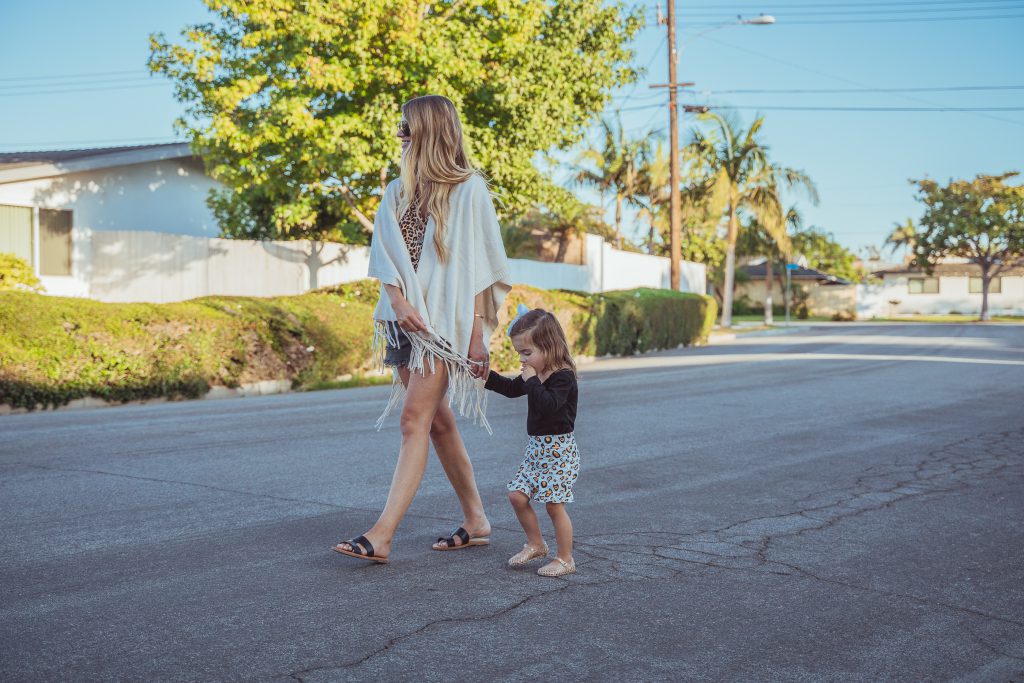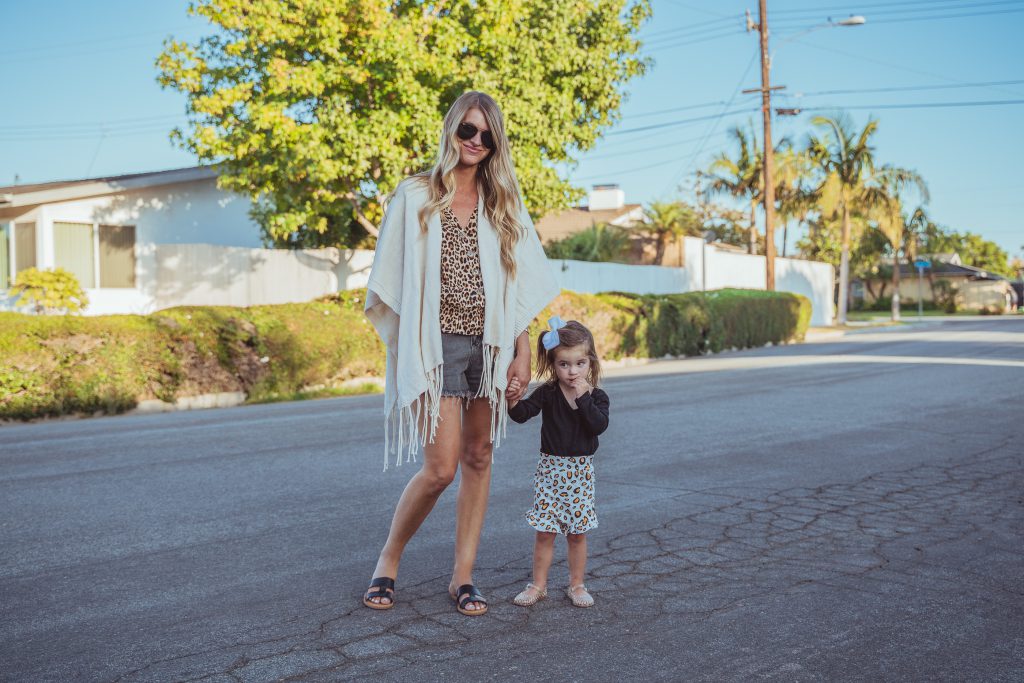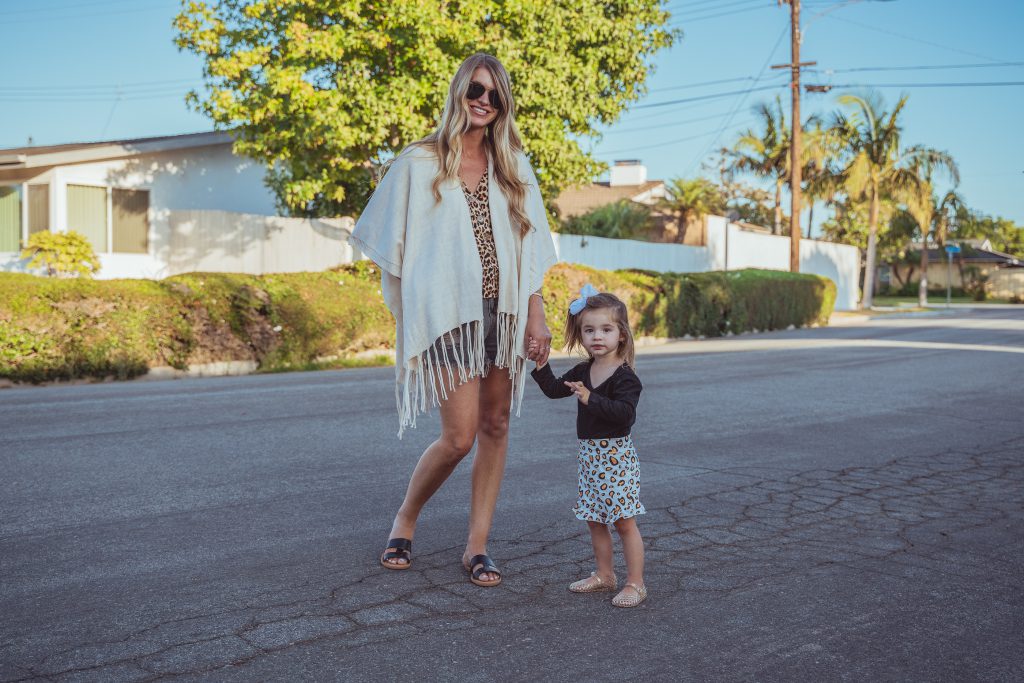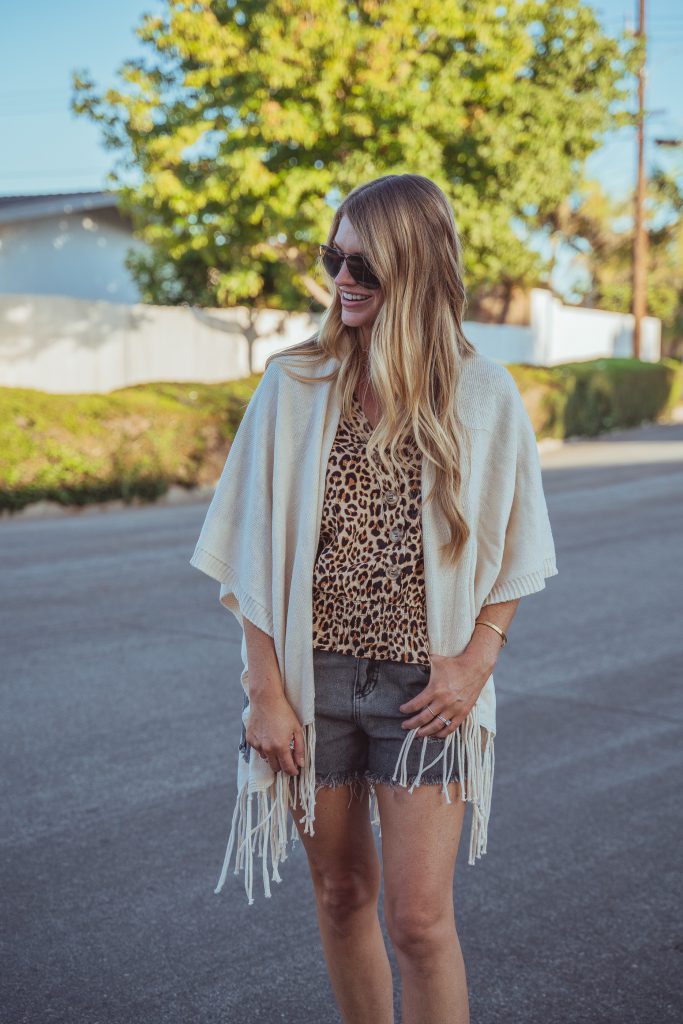 on me: cardigan, top, shorts, sandals , sunglasses
on Crosby: leopard outfit, bow
This post was sponsored by Walmart. All opinions are my own and I purchased everything myself.